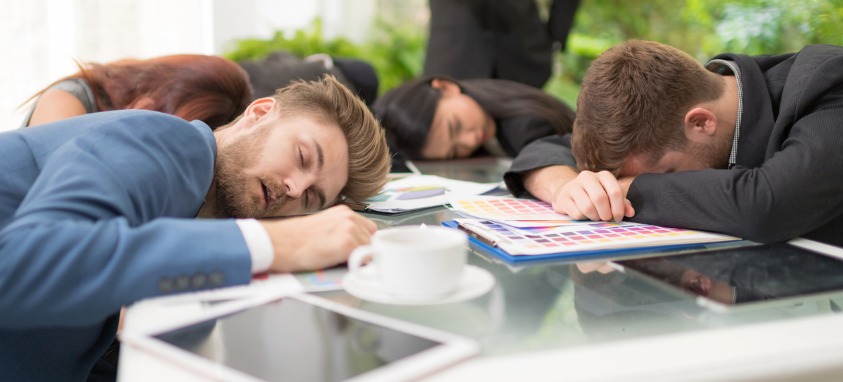 Are your meetings making the most of you guests' valuable time? A recent study says maybe not.
Employees in the United Kingdom, Germany and France believe that out of the 187 hours they spend on average in meetings per year, 56 percent of that time is spent unproductively. That's nearly 105 wasted hours.
According to a Crowne Plaza Hotel and Resorts survey of 2,000 employees, some people will go to great lengths to avoid attending unproductive meetings. The most common excuse used for opting out was a heavy workload, which nearly a third of respondents (30 percent) have admitted to blaming for their absence. Heavy traffic came in second (15 percent), and six percent of respondents even admitted to calling in sick.
More: How to Keep Attendees Engaged
What causes a meeting to reach such ineffectiveness that employees run away? Length. Location. Time. More than a third of respondents (34 percent) say when meetings last too long they tend to shut-off, and almost a quarter of those surveyed (23 percent) say they've witnessed another person falling asleep. The research discovered that 40 minutes is the optimal duration for an effective meeting. Employees expressed that they are more likely to meet offsite and if free food and beverages are involved. Nearly two-thirds of respondents (65 percent) prefer to meet in the morning, specifically, between 9:30 a.m. and 11:30 a.m.
Other annoyances that make people dread the next meeting include people talking over each other, tardiness and technological issues.
Good Meetings Guidelines
What can be done to create meetings that attendees want to attend? We recommend some guidelines that will result in a productive next gathering.
Discourage multiple lines of dialogue. Try to keep the number of people talking simultaneously to a minimum.
Room temperature is critical. It's tough for attendees to concentrate if they feel as though they're in a freezer or baking in an oven.
Be a strict clock-watcher. Late-comers are common, but constant reiteration about a meeting's start time might lessen the chances.
Allow everyone to get a word in. An attendee might have a lot to say, but it's best to make sure everyone has the chance to chime in.
Make it a tech-free zone. Texts/emails/phone calls can wait.
Keep it on topic. State the meeting's topic at the beginning so the conversation doesn't veer from the main point.
Have enough chairs. It's better to have too many chairs than not enough. This way everyone feels welcome.
Make sure room isn't double booked. There is nothing worse than finding you've booked a room that another group also intends on using at the same time.
Stress serious business. Everyone wants to have a good laugh every now and then, but there should always be a limit.
Test your tech. It's best to make sure that all technology being used for your meeting is working before everything gets going.