Editor's Note: The pivot to digital events over the last year revealed that a lot of value delivered at face-to-face meetings can effectively be online. One of the big exceptions, however, was incentive programs. It can be difficult to use the same screen that delivers daily tasks for celebrating achievements. Julie Sibthorp, senior director of corporate meeting and events with CHG Healthcare (and a Smart Woman in Meetings Award winner) was undaunted in the face of the challenge and shared the thought process behind the company's graceful pirouette to an alternative celebration.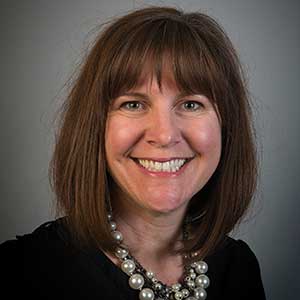 Background: CHG Healthcare had to cancel the past two President's Club incentive trips due to international travel restrictions to Grand Cayman in 2020 and Vancouver Canada in 2021. We still wanted to celebrate our 600 winners for all their successes for the past two years, but doing this in-person was proving to be difficult.
New Purpose: We rebranded this event from a destination-specific group outing to a President's Club Bon Voyage. This year, we're allowing our qualifiers to plan their own trips when they want with whomever they want.
Features of Modified Celebration
In addition to the virtual celebration on April 22, we shipped a series of gifts directly to attendees' homes. This included:
A build-your-own-sweets box from SugarWish, along with a custom message from their direct leader.
President's Club award with a formal invitation for the celebration.
A 'party in a box' that includes glassware, a sparkling beverage, accoutrements and confetti poppers.
Travel vouchers. These are custom-branded Mastercard cards that can be used as a credit card. While we hope our winners use them to plan the trip of a lifetime, we understand that some may not feel comfortable traveling just yet. In that case, they're free to use the gift card however they want.
A virtual gifting suite revealed during the virtual celebration.
Production Values
A virtual celebration is scheduled for April 22. Over the past four months, the company has pivoted from meeting planners to productions specialists. We created a virtual show with entertainment, celebrity cameos, CHG's Some Awesome News (a play on John Krasinski's Some Good News) and comedian Jim Gaffigan. A virtual photo booth, Bella Strings musical entertainment with video feed of our executives getting ready at home, dream vacation photo montage featuring our people during their pre-pandemic travels, custom verbiage to Dr's Seuss's "Oh the Places You Will Eventually Go" and a sketch using CHG leaders reading aloud add humor to the show. A U-request Live Band will lead an interactive dance party to finish out the night.
Lessons Learned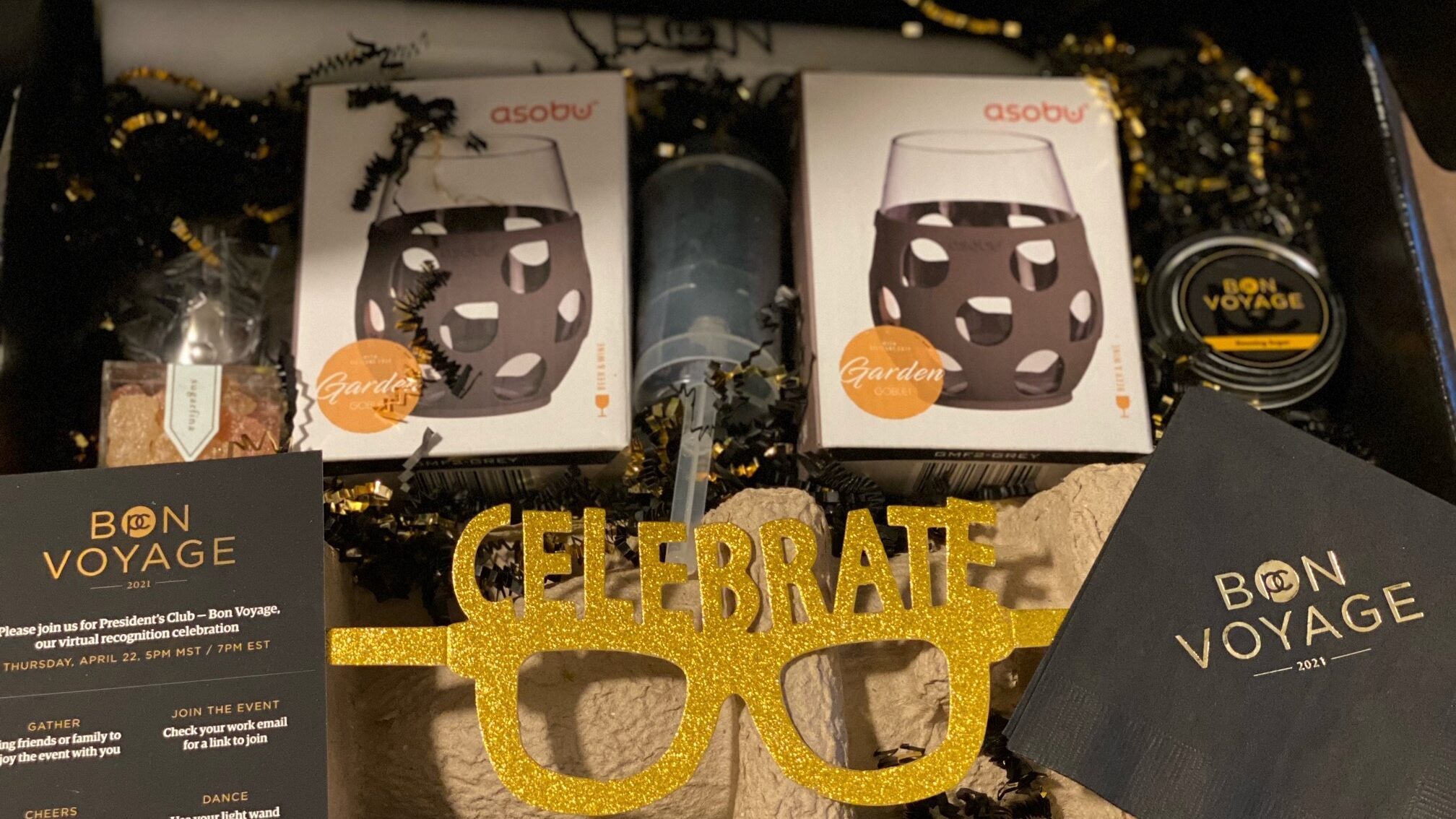 Our people are working harder than ever. Don't give the qualifiers cash and pretend that is the same as an incentive trip. Advocate for them. Fight for the budget to celebrate them. Make the qualifiers feel recognized. They need it now more than ever.
This is the time to find the most creative people on your team to take on the task of how to entertain and celebrate our people differently. Encourage them to think outside of the box with virtual event production. A good editor is a virtual event planner's best friend.
Annie Gingrich, senior corporate meeting manager overseeing CHG's President's Club agreed with the need to try new things. "There's no roadmap for a virtual incentive. While it has felt daunting to produce a plan from scratch, it has also opened up so many opportunities!" Not having our people in the office means we can surprise them at home with gifts and recognition which they love! Keep challenging the status quo around how you have rewarded and celebrated in the past.
Gingrich also advocated for finding reliable vendors. "Find a great production partner. We partnered with Muse Event Management for our production needs. Our virtual event is all entertainment and we know people don't want to sit in front of a computer for one minute longer than they need to. We started with great ideas and Muse has helped us refine them. They are working around the clock to ensure our event is engaging and funny—something that people will want to tune in to!"
Finally, don't forget to brand the event and include multiple touch points of communication, engagement, tangible and virtual experiences. "Create a lasting memory, one that builds loyalty and engagement. You must wow the qualifiers multiple times over the course of a few months," Gingrich concluded.