Editor's note: This guest article is excerpted from the book, Event Success: Maximizing the Business Impact of In-Person, Virtual, and Hybrid Experiences by Alon Alroy, Eran Ben-Shushan and Boaz Katz, which will be published by Wiley March 29.
Events are ultimately about community building—a gathering of people around a shared goal, idea, market vertical, story or vision. In the context of today's corporate, nonprofit and for-profit world, events allow participants to turn slogans, products or ideas into tangible experiences. Brands use events to showcase their achievements, personalities and missions while delivering their message to a captive audience.
Events offer a key opportunity to impact business outcomes, expand market outreach, increase brand awareness and more. Offering value at each stage of the sales funnel, events offer a venue for upselling and finding new clients, cultivating and strengthening relationships with partners, customers and internal stakeholders, too.
Time for Disruption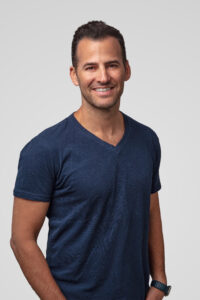 For years, the event industry has operated on an "If it ain't broke, don't fix it," approach. This resistance makes sense. Innovation is somewhat risky. Event organizers want to focus on delivering exceptional experiences to attendees via smooth-running events.
Why risk drastic changes that could upend those experiences or even threaten a career? If it worked last year, why not repeat the same successful formula again this year?
Two years of managing a global pandemic positioned the event industry as ripe for disruption. After decades of inertia, the industry was forced to adopt the innovation it had long resisted and seek to reinvent itself. Experimentation and innovation were suddenly no longer a matter of choice, but of survival.
As we emerge on the other end of the pandemic, one thing is for sure: the events industry will never be the same. In the coming years, the very definition of the word events will change dramatically, as will the way we measure ROE and event success in the post-Covid-19 era. An industry pushed to the brink of collapse was able to pivot, adopting tools, skills and capabilities required to reinvent itself at a nearly breakneck pace.
Read More: Harness the Power of Negotiation for Post-Covid Success
Evolutionary Changes
The playbook is still in production. In some cases, event planners are fixing the plane in mid-air, but three key themes have emerged to define how events will continue building upon their own success: management, engagement and growth.
Those in charge of planning and executing events will need to develop new hard and soft skills. Event teams themselves will also need to evolve to overcome new challenges.
Engaging participants—especially those attending virtually—will require creative strategies to attract and keep their interest. In our data-driven world, we'll see metrics and data playing even bigger roles in how events are measured, optimized and scaled.
Together, these themes will accelerate the industry's evolution, empowering event experience managers to execute events that are more purposeful, impactful, demonstrably valuable and efficient in achieving their goals
Engagement in a Hybrid Era
Prior to the pandemic, we'd already been living in a hybrid world for years: ordering a ride from the Uber app, watching the beginning of a baseball game from the stadium bar before finding your seat or checking in for a flight via a digital kiosk. Technology will allow for even more blending between virtual and in-person worlds. Event planners will refer to event venues not as 'online' or 'in-person' but as hybrid.
While Zoom fatigue is real and documented, we don't hear about Netflix fatigue or ESPN fatigue. Why? Because these experiences tell better stories. Overcoming the virtual engagement gap is vital in a hybrid environment, where a large proportion of the audience can close the session with a single mouse click.
To make hybrid events a success, organizers need to find a way to close the virtual engagement gap—to create business-to-business experiences that rival business-to-consumer virtual experiences in their ability to grab the attention of viewers and connect them to the content at hand.
Read More: Asynchronous Hybrid Events: What Are They?
The New Path for Event Professionals
There's been a shift in recent years, where employers prioritize job candidates with diverse skills. They're more open to recruiting talent from less traditional backgrounds. This has been a boon to the event industry, which has evolved to welcome and value personnel with an assortment of experiences.
Having a broad range of skills and experiences also provides a certain degree of job security. Those who have a high level of expertise in a single area are essentially putting all their eggs in one basket, and in the age of disruption, there really are no safe baskets anymore. Having the ability to pivot careers is the best job security one can have in this new reality.
While the industry is moving toward a wider range of skills and experiences, there is a caveat. The industry has begun finding value in nontraditional backgrounds and experiences that align well with the needs of the event team, but at the end of the day, not every educational and career pathway will naturally lead to the events industry. Understanding how to deliver an experience to a live audience and some of the basics of event strategy is still a baseline expectation.
The Changing Event Technology Landscape
The accelerated transformation of the events industry requires companies involved in the technology side of events to adapt and meet emerging needs.
Now that technology has become so intertwined with event success, it is incumbent on event experience managers to understand how event technology has evolved in recent years.
Event managers must acquire an understanding of certain tools and capabilities, the important distinctions between platforms, and how to approach the task of finding the right technology partner in the virtual and hybrid era.
The past two years have seen considerable expansion, investment, acquisition and consolidation. Prior to the pandemic, most event technology providers fell into one of two buckets: point or all-in-one solutions.
Point solutions offered a specific tool to help solve a specific need, such as email marketing, agenda building, website modules, content management systems, registration, data management and more. All-in-one solutions, as the name implies, sought to provide all (or most) of these solutions within a single platform.
While it's an exciting time to be an event professional, with new technologies providing new capabilities, meeting the challenges of this period will require a deeper understanding of a quickly changing technology landscape.
The state of the event industry is in flux, but it's also an exciting time to be involved in its evolution.
Alon Alroy is co-founder, CMO and CCO of Bizzabo, the world's fastest-growing event technology platform for hybrid, virtual and in-person events. Alon helps marketers and event organizers from world-leading brands promote, manage and maximize their professional events to create memorable and impactful experiences.
He was named one of "Top 10 Israeli CMOs" by Geektime Magazine, and a "100 Most Influential People in The Event Industry" by Eventex.