In the world of destination events, we often conduct whirlwind site inspections to scope out a new city or country, inspect our top hotel candidates, and experience every possible component of our future event there. Sites are typically fly-in, fly-out and, if we are lucky, we squeeze two or three nights in to accomplish oh-so-much.
On the opposite side of the spectrum, there is the "slow travel" movement where it's all about meaningful immersion and taking our time to authentically learn about the local culture.
For the past 15 months, I have been living and working like a local around the world. Each month, I call a new country home and get fully immersed into the fabric of the local communities. In doing so, I have been able to combine the best of whirlwind site inspections and the slow travel movement.
I like to call this new approach a "slow site." It has been in the slower-paced destination discovery that I have gained the greatest awareness, understanding and passion for each destination I uncover.
Here are 10 ways to kick off your first slow site.
Preparing for Your Slow Site
1. Spend at least one hour learning about the history of your destination.
Don't head to a new place without first getting a little acquainted with its culture, history and traditions. Here are a few questions I research before heading to a new destination:
What is the destination's founding story?
Where did its name come from?
What does the country flag represent?
What is the political landscape?
What are the social hardships?
What are the national holidays, why are they significant and how are they celebrated?
What is the currency and the conversion rate?
The more I invest in learning about the destination, the more I'm able to connect with the partners and locals I meet while I am there. Plus, it helps me build out educational materials and interesting facts for the pre-event materials I share with attendees.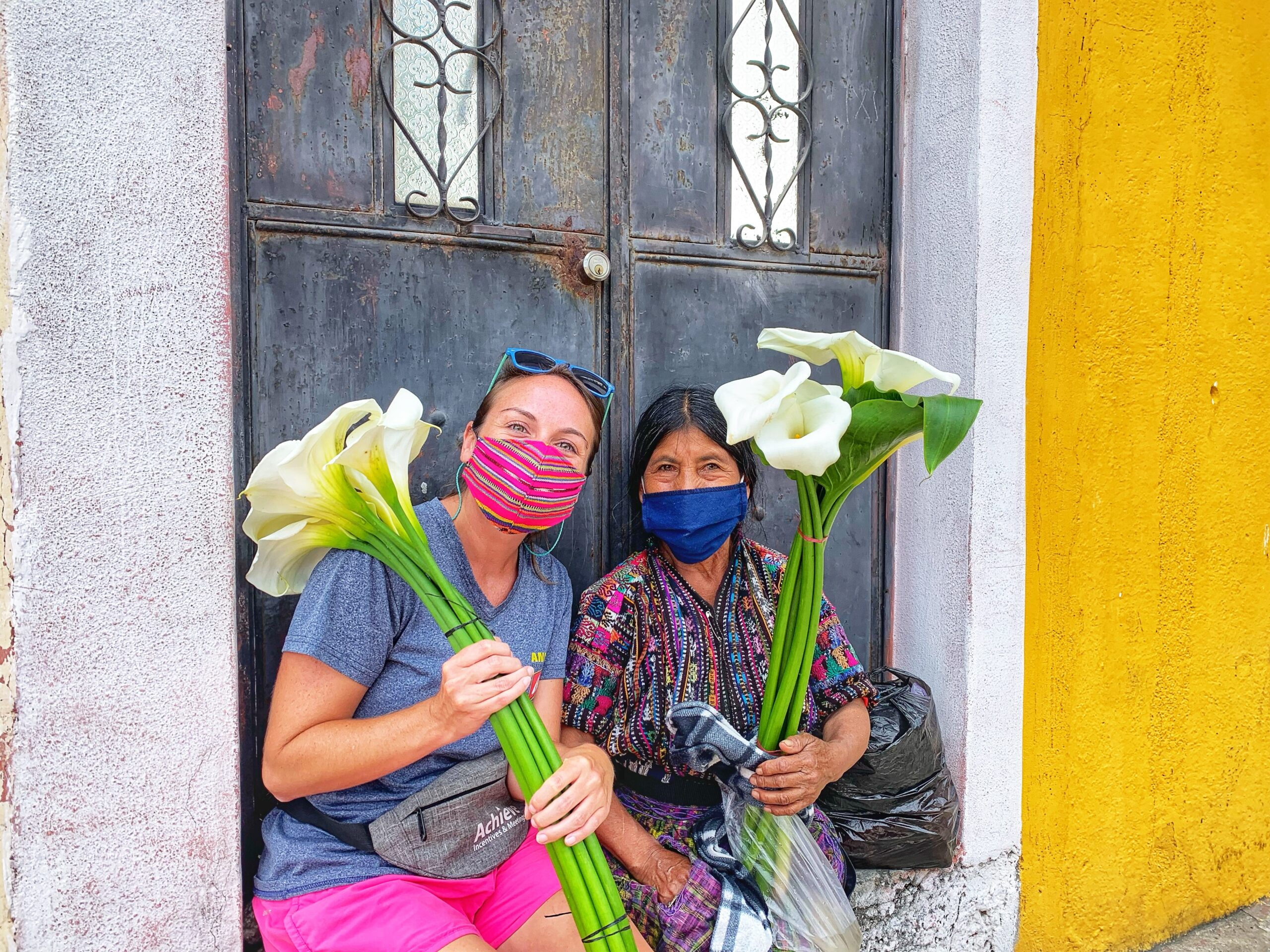 Slow Site Pro Tip: I focus my initial research on local blogs, Wikipedia and insights from podcasts such as National Geographic Kids. These sources always have engaging, easy-to-understand facts and fun storytelling.
2. Learn a few phrases in the local language.
Here are my favorite phrases to master ahead of a slow site:
Hello.
Nice to meet you.
My name is…
What is your name?
Please.
Thank you for your help.
Cheers!
Where is the bathroom?
Many destinations also have a unique phrase or saying. Ask your partners ahead of time what they are. In Costa Rica, the most common greeting locals use is "pura vida" (which translates to "pure life,") whereas in Argentina, locals say "como andas" (similar to "what's up" in English).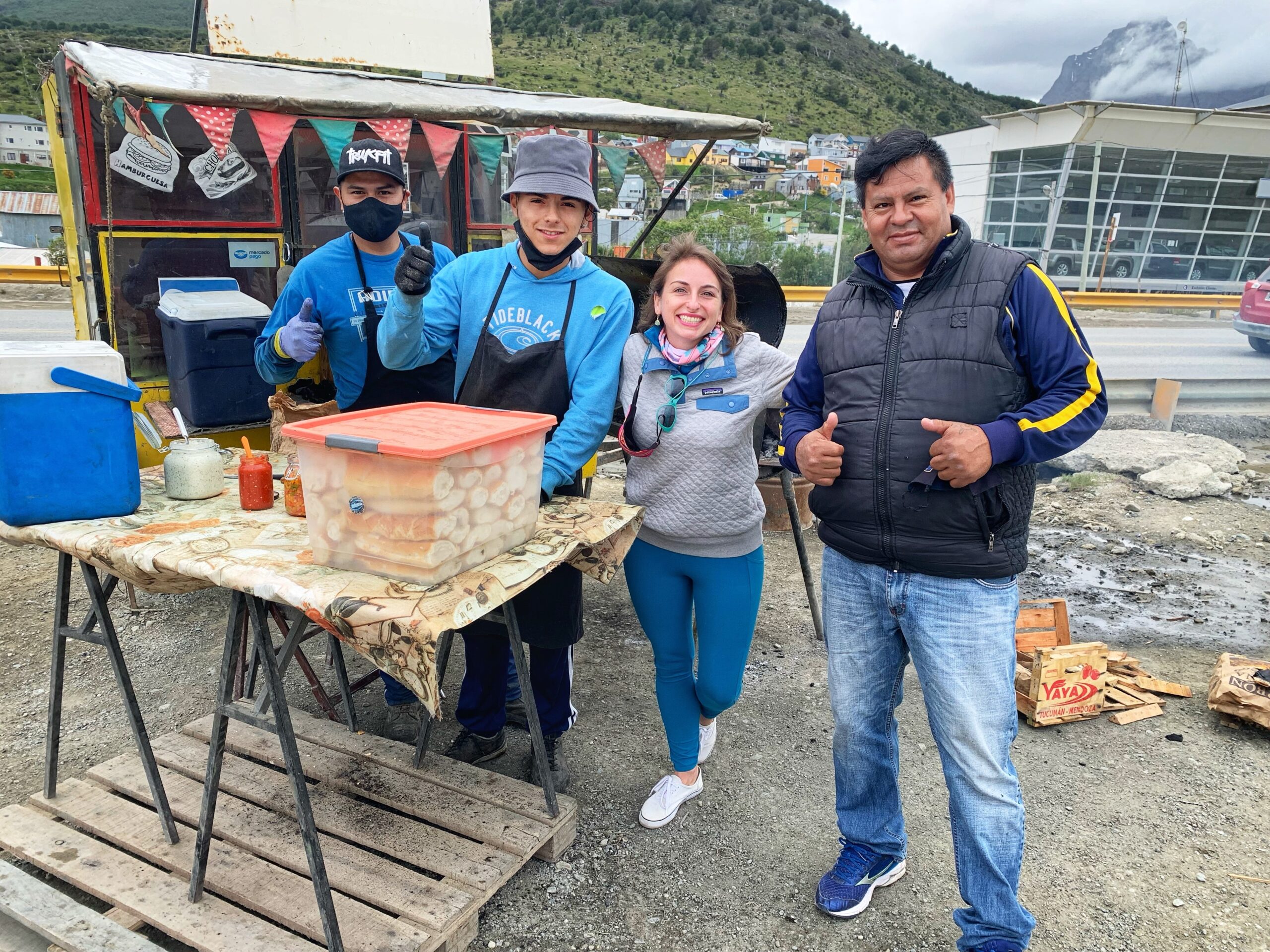 Don't worry about saying something wrong or feeling like you don't have the accent just right. Simply attempting to speak in the native tongue shows anyone you interact with that you respect and appreciate their culture.
Slow Site Pro Tip: Download a language app on your phone to help. I use Duolingo to practice a new language and the Google Translate app for translation support. You can scan any document in the app and it will translate the language for you. Make sure to download your preferred language in Google Translate, that way you can use it offline anytime.
3. Ask partners if there is a special market to explore.
If you can, schedule your slow site to fall on a market day. Markets are the hub of culture and community. They are a literal journey through the history of a destination.
They are one of the most valuable resources for getting ideas of local foods to incorporate into events, connecting with artisans who make beautiful items that could serve as custom gifts for your attendees, and learning about the different cultures that make the destination diverse.
Slow Site Pro Tip: My secret for scouting out the best local entertainment is at the market. Oftentimes there are awesome local acts performing, and you might get lucky and find some great options for your event. Check out this great band in Buenos Aires that I discovered at the San Telmo market day.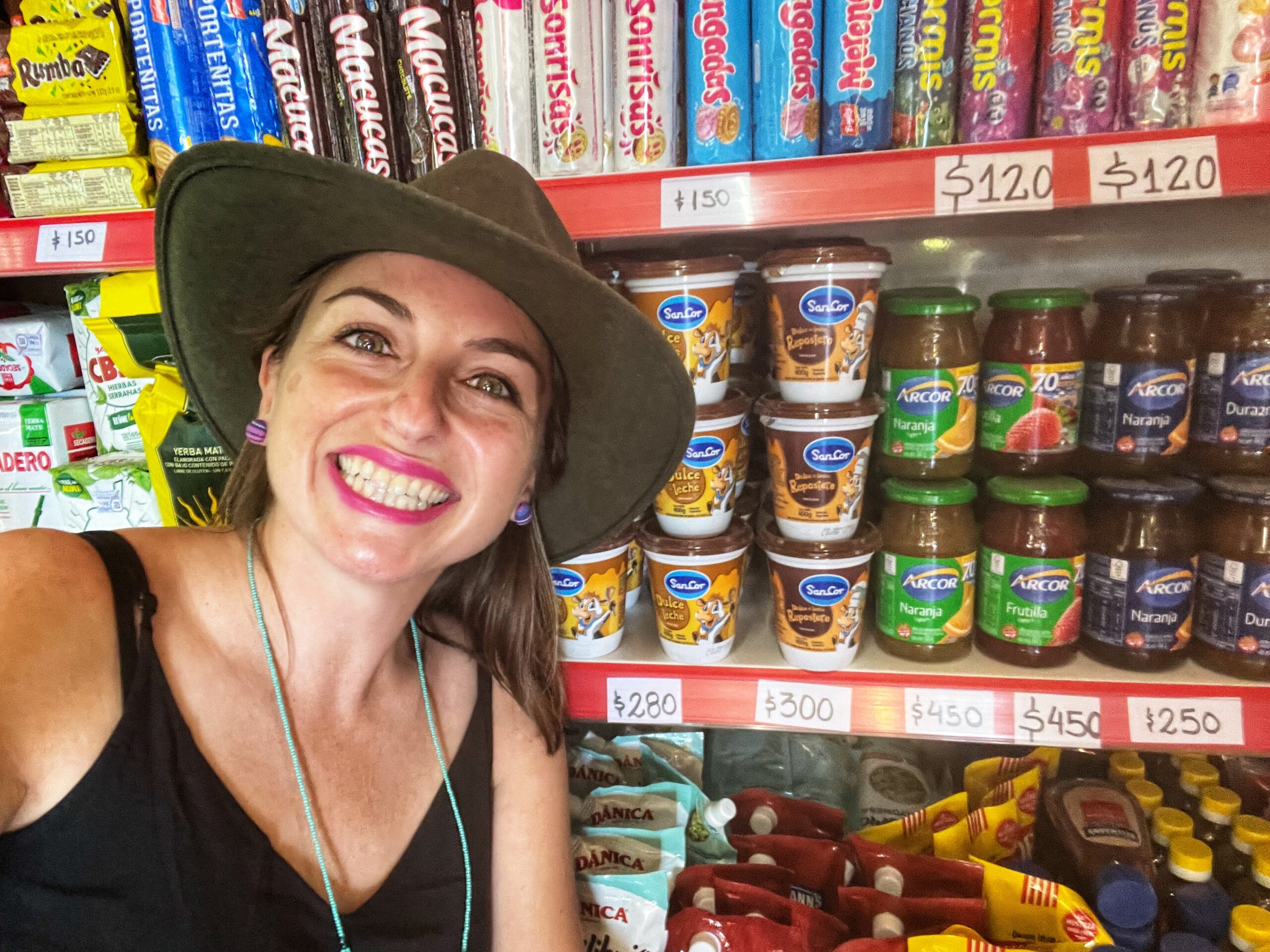 4. Curate a playlist of songs that are popular in the destination.
Music is the heartbeat of any destination, and it can be a great way to understand its history. Ask your on-the-ground partners for some of their favorite songs to listen to. This is a fun way to get immersed in the destination before you even arrive.
I create my playlists on Spotify and download them so I can listen to them offline, even when my phone is disconnected from the internet. My favorite time to listen to this playlist is on my flight to the destination. The second I land—I'm already feeling the local vibes.
Slow Site Pro Tip: Keep building out your destination-themed playlist and before your big event, share it with your attendees so they can feel the rhythm of the destination before they even arrive onsite.
5. Extend your trip by two days.
However long you were planning to stay, try to add on an extra two nights to your trip.
If you're asking, "How in the world can I manage that and what will I do with those days," I've got you covered. While it might sound impossible, we have mastered remote work options. These extra two days can be a mix of work and immersion.
Slow Site Pro Tip: Rent a home for these nights rather than stay at your hotel. Ask your partners what neighborhoods would be good to experience and start your AirBnb search there. For me, the closer I stay to a market, the better.
Ready, Set, Slow Site
6. Taste-test the culture.
On typical site inspections, we are often going to the top restaurants, which of course makes sense because we want to be able to recommend them to our attendees or plan dine-arounds there.
However, on a slow site, it's all about connecting to the local culture. The best way to do this is to go to a restaurant that the locals love, preferably one that doesn't have their menu in English and only accepts cash (those are my two biggest clues for extra authenticity).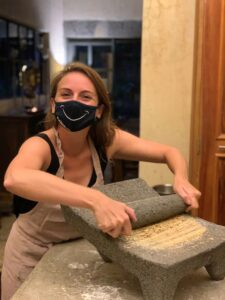 If you're feeling extra daring, test out the local fare at a street food stand. It's messy and it's a bit scary, but it's (typically) always worth it.
Slow Site Pro Tip: Schedule a cooking class with a local. I have done this in a lot of ways: asking partners to help coordinate the activity, meeting strangers who welcome me into their homes (which is gutsy but always my favorite), or by checking out AirBnb Experiences.
My favorite cooking class was learning how to make chicken paprikash in Budapest, Hungary, with my new friend and chef, Brigi.
7. Do what you do in your normal life.
If you want to experience a new destination like a local, practice having a normal day.
If you go grocery shopping, go to a local grocery store and see what new types of food the destination has.
If you like art, find a local art gallery or artisan shop and meet a local artist.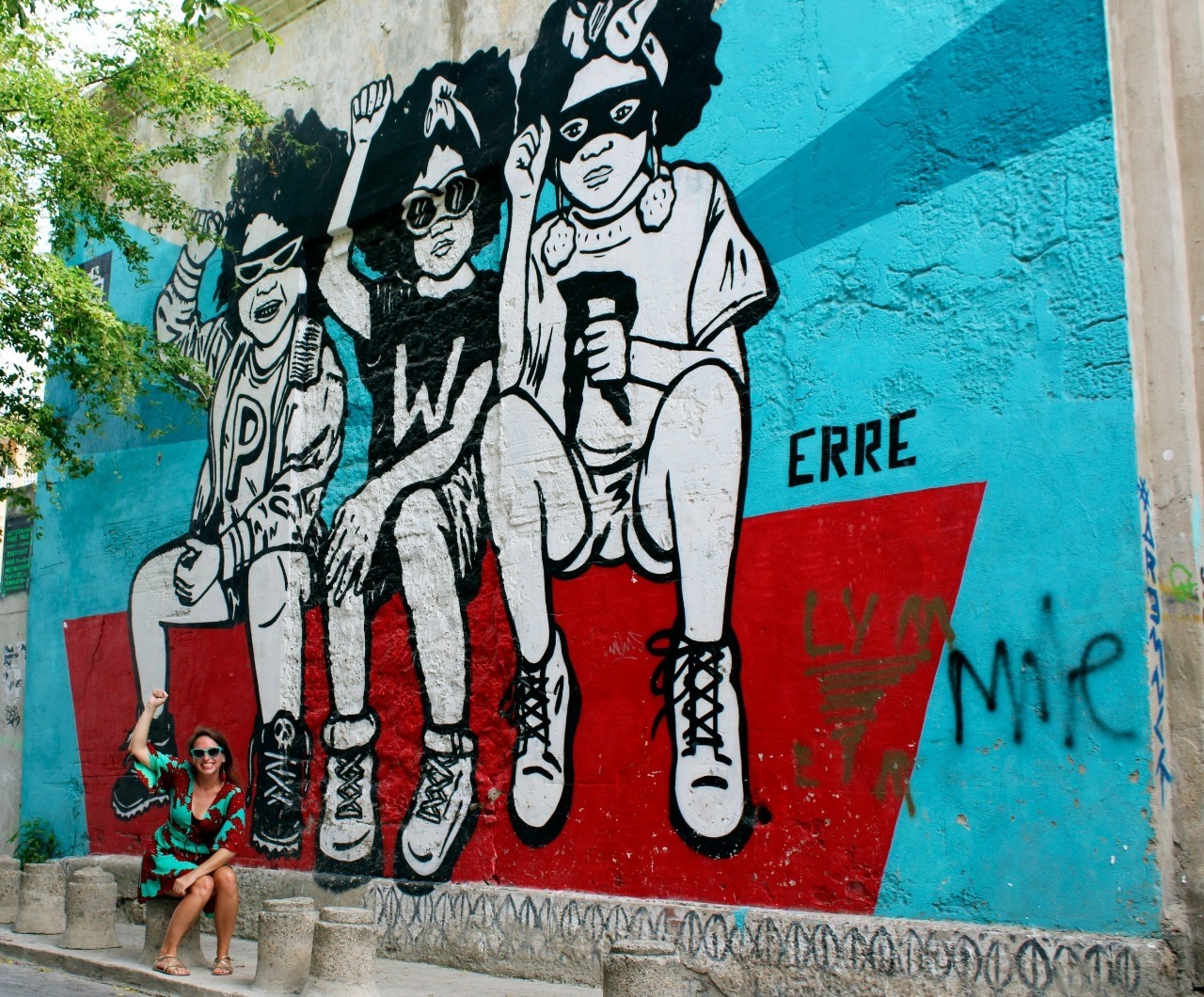 For me, running is part of my every day life and it is the first thing I do as an EventProf when I get to a new destination. It's on these runs that I get to know all the nooks and crannies of the city, places only my jogging shoes can help me reach.
I also run through my hotel grounds as it helps me learn about the layout of the resort, scope out secret passageways so I can get to events faster and have the property footprint in my head when guests ask questions on-site (i.e.: what bathrooms are closest to my function spaces).
Slow Site Pro Tip: If you typically use headphones on your runs, only use one earpiece so you can hear and feel the sounds of the city.
8. Go on a memorial-finding mission.
I love when a city stands for something and showcases its values upfront and out loud. One of the best ways to determine what matters most to a destination is to scope out the memorials.
To me, memorials are established when a city's money meets their morals. Memorials often tell the story of a destination's commitment to the communities and causes that they are most invested in.
One of my favorite memorial finds was in San Juan, Puerto Rico, where I discovered this stunning rainbow road.
Slow Site Pro Tip: When scouting out memorials, consider the area as a possible venue space.
9. Make a new friend in a taxi driver.
Most likely you or your destination management company has all your transportation sorted out. However, the best way to get a front-row seat to learning a destination's culture is to nestle into the backseat of a taxi.
Taxi drivers know everything about the local life and everything about the visitors, making them the perfect professors on all things local culture.
Here are my go-to questions when I'm in a taxi:
What are your favorite food stands or restaurants around here?
Can you turn on your favorite local music?
What do you like about living here?
What do you like to do on a Friday night?
How do you like to celebrate the holidays?
What are common jobs people have here?
What is the toughest part about living here?
What would you like people who don't live here to know about your home?
Slow Site Pro Tip: Make sure to get the local currency of your destination so you can properly pay and tip your taxi driver. Checking out currency often offers a glimpse at the history of your destination, so learn about the people pictured on the currency and the reason behind the artwork.
10. Make time to wander.
Getting lost in a new destination is one of my favorite ways to learn about it. It's also how I find potential venue spaces that I never would have discovered: the weird and whacky spots, the special local traditions, the street squares that tell a story, the street art that empowers the community, and the serendipitous stoops selling my favorite flowers.
It's in the wandering at a new destination that I fall the most in love with it. As destination event planners, the more knowledgeable we are about our host destination, the stronger ambassadors we can be, and that excitement and passion surely carries over to our attendees and the experience they will have.
Site visits are all about the go, go, go, but slow sites are all about the slow, slow, slow.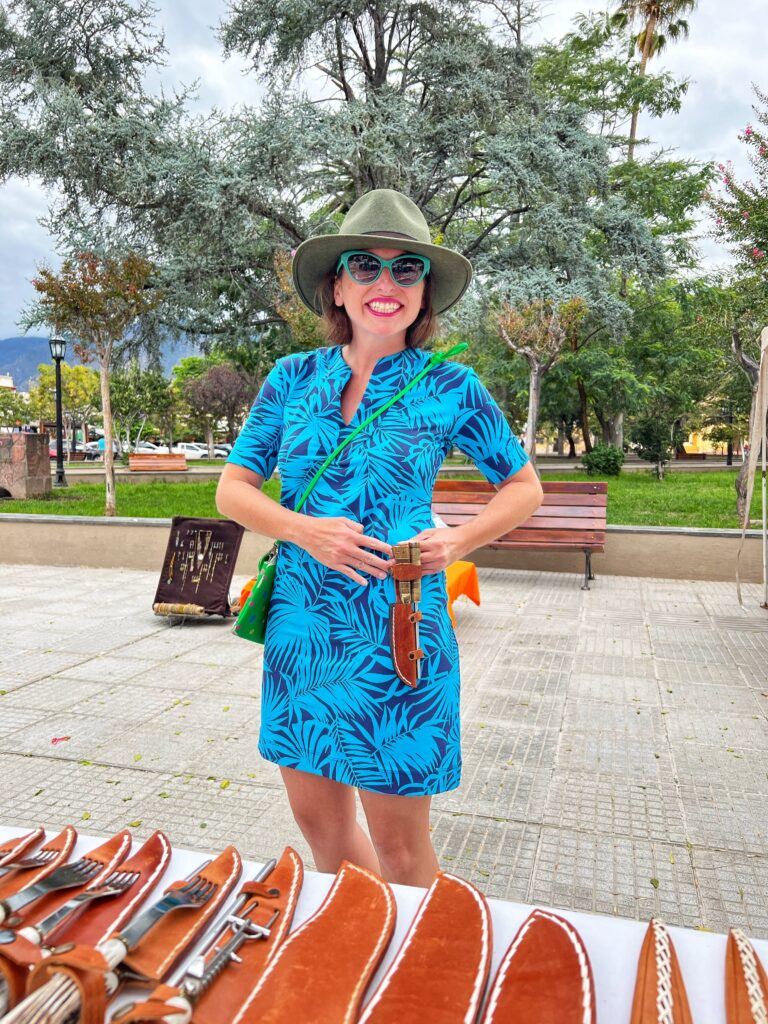 As time is the most limited resource for busy event profs, sometimes adding an extra day or two to a site inspection just isn't possible. If that's the case, pick one or two of these ideas and prioritize them.
Tell your partners ahead of time so they can help incorporate these extra moments into your agenda. Treat it like a scavenger hunt and it always makes things more fun (I like to use the app GooseChase).
To me, there is no better way to authentically infuse the local culture and community into an event than by living it, breathing it, and appreciating it. Whenever you can, take the extra time to explore and experience the destination like a local – it's where you will get the best inspiration as you design your event.
Slow Site Pro Tip: Connecting with cultures is a two-way street. When you are heading to your slow site, bring something special from your culture or home to the partners you will be working with.
As a planner from Ohio, the Buckeye State, my go-to is to always bring packages of Buckeyes, our favorite sweet treat of chocolate and peanut butter. Buckeyes are an easy gift for me to purchase as they sell them in the Cleveland airport so I can pick them up on the way to my flight.
Ashley Lawson is Vice President and Partner of Achieve Incentives & Meetings and a 2022 Smart Women in Meetings Award winner. When the pandemic hit, Ashley took her passion for travel and events to a new level. She sold everything she owned, packed a backpack, and starting living in a new country every month.
As a full-time globetrotter and event planner, Ashley is the go-to for infusing local culture and community into events. You can live like a local alongside her by following her slow site adventures at @ashleyroseontheroad.