The good news is that the associations are returning to in-person events in great numbers. The challenge is designing events that speak to the needs of an audience that changed over the last three years.
In an exclusive Smart Chat Live! Webinar session, Joanna Pineda, CEO and chief troublemaker of Matrix Group International, and Jennifer O'Grady, senior director of Design Studio of Maritz Global Events, tackled the Secrets for Engaging Platform-agnostic Association Meetings.
Watch the entire webinar here.
F2F with a Side of Digital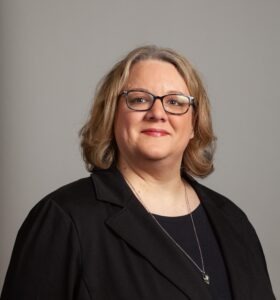 "Most of our larger events have gone to face-to-face, especially when there's that B2B trade show component. Exhibitors need it, want it and are excited to be connecting with their customers again face-to-face," said O'Grady.
Both agreed that not all audiences are able to travel and tailoring events to individuals who aren't able to make it in person—specifically in the medical market—is still a priority, one that dovetails nicely with a renewed emphasis on sustainability.
When considering audiences who historically couldn't physically or financially attend, the idea of a hybrid event comes into play again. "Can we make some kind of an experience more accessible to them?" is the question Pineda is hearing.
The importance of the guest experience is paramount, O'Grady has found, "We have to be designing experiences with guest well-being being at the center."
Time management and wellness is also a major factor for meeting guests today. O'Grady pointed out that by starting later in the morning and giving guests some ownership of their time, we give the gift of autonomy. "It shows your attendees and your guests that you care about them as people, and you're not just trying to push your agenda," she said.
Read More: Winning at Maximizing Virtual Audience Engagement: 10 Fun Ideas from Dahlia El Gazzar
Ultimately, finding out what the attendees want is the bottom line for meeting organizers. Pineda reflected on a client that offered an event in person as well as virtual on a separate day then saw an increase of attendees at both events. "It's a little high-stakes," Pineda admitted. "They did better than they thought with the virtual and they actually met their numbers."
Engaging Ideas
With the needs of audience members in flux, meeting organizers are looking at new ways to surprise and delight attendees.
Ask and Deliver: "Ask your audience what they prefer," said O'Grady. Then you have to deliver on that. "You can't ask somebody what they prefer and then pretend like they didn't say it because it's inconvenient."
Less Is More: Pineda noted that organizers have been leaning into shorter or micro-sessions. "The sponsors love it. The attendees love it. They're very, very engaging."
Simplicity Is Key: "We are neurologically wired to gravitate towards things that deliver the highest interest with the least amount of effort," O'Grady said.
Embrace FOMO: Fear of missing out is real. And it can be used as a tool for event organizers hoping to drive interest to future sessions by incorporating activations in the current agenda, O'Grady said. "It builds that anticipation for the next meeting."
Mix It Up: Holding the attention of attendees can be a struggle after they've been in several sessions during the day. Changing the physicality of the room during the session to shake things up a bit, suggested Pineda. The really great speakers cross the stage every 7 to 10 minutes so people have to physically turn their head "That causes a physicality change, even if it's really slight," she said.
Give a Break: Giving guests some free time is even more important now that they aren't used to being in big crowds any more.
Fuel Attention: Attendees are asking for healthy sustainable food options. Choose menus that keep them nourished and alert. "That's really going to speak to the well-being of your guest experience," said O'Grady.
Forward Looking
Pineda foresees a returning to the small event format in 2023 and more hybrid variations. "Even organizers who are reluctant to experiment with hybrid, I think their members are forcing it."
O'Grady advises watching for an increase in VR events and the Metaverse. "Technology is the future," she said.