It's no surprise that Covid-19 rocked the global economy. Many industries were severely impacted by the pandemic, including the event industry. As a result, what once was common in the world of corporate and social events, may no longer be. That's why we are bringing light to the difference in the world of events pre-pandemic and post-pandemic, focusing especially on the issues of labor shortages and supply chain complications we face today.
A Pre-pandemic Event Industry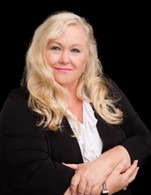 Before the global health pandemic, the event industry focused on new trends and innovation; a post-pandemic world does not always allow for this flexibility, especially with all the challenges we face in our events. As planners, before the pandemic, we had longer lead times to plan events and a wider choice of venues.
These venues were often hosted to larger audiences that filled ballrooms with tables close together. The larger-scale events often came with bigger budgets to work with and allowed for more interactive in-person audience activities. Guests could enjoy lavish buffets with 360-degree access around them as they danced the night away on the dance floor.
As a Vancouver corporate event producer with over 34 years of experience planning events before the pandemic, I believe our industry had well-established and reasonable resources to work with. There were many vendors to choose from, all of which had plenty of options and ample supplies. Labor, delivery and rental costs were within reason, and there were minimal issues with conflicting events and supplies. Unfortunately, this is no longer the case today.
A Post-pandemic Event Industry
Due to uncertainty, clients are planning their events with short or often unreasonable lead times. This is putting a tremendous strain on the industry and our vendors. The event industry is playing catch up from two years of postponed or cancelled events. This means that there is a shortage of available venues, as contracts from the pandemic have rolled over to current timelines.
Read More: Partner Your Way Through the Post-pandemic Surge
Along with a shortage of venue space, we are all experiencing a devastating labor shortage paired with supply chain issues, making our job more challenging. Hotels and unique venues are struggling with inexperienced staff new to the industry and sometimes learning on the job. Several catering companies in Vancouver are turning down jobs as they cannot secure the appropriate caliber and quantity of catering staff to support their events.
Planning events according to a predetermined event vision has changed as well. Where once we could design an event strategy and make plans to implement it, today we don't have that luxury. Often what we have designed and planned to create has to be modified or, in some cases, completely changed due to supply chain issues. In pre-pandemic times you could pre-book your floral designs to include the exact flower, whereas now we need to be much more flexible in adapting to what is available at a given time.
How Do We Cope?
Adapting to the uncertain world of event planning today requires a certain finesse as we navigate through new and foreign planning methods. Having a backup plan now for everything is a must. Gone are the days of knowing every single detail of your event months in advance. As experienced planners, we have now learned to be ready to use our Plan B or even cast our eyes on Plan C. Part of your risk assessment plan has to include labor shortages and supply chain issues so that we can be ready for the inevitable, if and when it happens.
Read More: How to Build a Risk Assessment Checklist
This shift in post-pandemic events has also significantly impacted event budgets. Clients are reducing or adjusting budgets due to the added cost of virtual event technology. This financial change comes as in-person events become too expensive for organizations to host. With the popularity of virtual events increasing, in-person audiences are growing smaller and may one day be VIP experiences. While we all love the feeling of being in a room with our colleagues, the expense of providing this experience may become cost prohibitive, which makes adding a virtual component necessary to reach the event's goals and objectives.
—
Sharon Bonner is an award-winning event strategist and has over three decades producing corporate events. She integrates her wealth of knowledge into her event consulting services, inspiring clients to raise the bar and design their own award-winning events.