Significant corporate events take time and resources to plan, with organizers and attendees looking forward to achieving desired outcomes. Sadly, capturing the most memorable goings-on that offers cherished memories is a real challenge, and such moments are fleeting and difficult to preserve.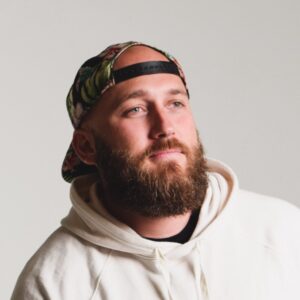 If you're interested in making your events more fascinating and appealing, non-fungible tokens (NFTs) are one way to add pleasure and value to your events. We asked NFT expert Cory Hymel of Gigster for a primer on what digital assets can offer events.  
How do you define NFTs and their value proposition?
NFTs are encrypted digital assets using the kind of software that underlies cryptocurrencies. NFTs represent art, videos, music and even real-word assets, bought and sold online, usually using crypto. NFTs work by storing digital information and provide a kind of digital "deed" on public-facing digital ledgers called blockchains. 
Read More: What Do NFTs and the Metaverse Offer Planners?
There are two types of assets in economics—fungible and non-fungible. Fungible assets include items like money that can be readily interchanged—you can swap a $100 bill for another $100 bill or two $50 bills and still retain their value. Non-fungible items are unique, like a signed baseball card isn't the same as all the others. NFTs are non-fungible, so they're unique and one of a kind. NFTs derive their value from the digital and physical worlds by bridging the gap between them and offering commercial worth to concepts, abstract ideas—or events.       
How can meeting professionals incorporate them into their physical and virtual meetings?
NFTs can generate unique, engaging and interactive experiences for attendees of their physical and virtual meetings and offer them digital tokens of "ownership from the events" they can treasure forever. Organizers can use NFTs as event tickets with extra perks like rewards, prizes to specific seats, or exclusive virtual after-parties to build brand loyalty. Event attendees can "own" exclusive pieces of the event experience when they take home unique NFTs from events.
What is a simple first step meeting professionals can take to dip their toes in the NFT world?
First, create a synergy between the NFT and their audiences that aligns with their roadmap. Having a symbiotic relationship with your attendees provides the building blocks for designing your NFT project goals that align with your desired outcomes.
Get professional help if you must create a roadmap, a brand map showing attendees what you plan to offer and what there is for them as a part of the community. A roadmap is essential in helping prospective attendees manage their expectations, besides keeping them engaged and excited about your project.
How big of a financial commitment is required? Is there a particular size or type of event that is more appropriate to incorporate?
The financial resources required to incorporate NFTs into meetings will vary depending on the level of customization, developers' salary, development time limits and third-party Application Programming Interface (API) integration. Depending on the complexity of the features you choose, NFT development can cost $20,000-$30,000 or can cost several hundred thousand dollars.
The costs of an actual implementation may be lower or higher than those figures depending on what features you'll add or reduce after testing, staging and validating. While it's possible to incorporate NFTs into any size of event, you want to be sure that you have a sufficient critical mass to recoup your investment in good time.  
How can NFTs increase loyalty and engagement?
You can create brand loyalty, connection and long-term engagement with attendees by offering NFTs that unlock rewards, special giveaways or special pricing.
Read More: Winning at Maximizing Virtual Audience Engagement: 10 Fun Ideas from Dahlia El Gazzar
NFTs embedded with metadata that unlocks resources, discounts or privileges, such as a meet-and-greet with company founders or brand celebrities, can give collectors a deep sense of connection with planners, leading to increased brand loyalty.
What do you see as the future of NFTs and events?
As the world goes digital and the internet iterates from Web2 into Web3, there will be a shift in how meeting professionals interact with and relate to attendees.
This creates massive potential for organizers to create digital items of value that attendees can own via blockchain technology or leverage NFTs that unlock extra value and generate revenue. Incorporating tickets or event perks that can be minted into NFTs for marketing meetings has boatloads of rewards and additional revenue opportunities for those implementing them.
—
 Cory Hymel leads all things Web3 as the Director of Blockchain at Gigster, a company dedicated to helping drive mass market adoption of blockchain. With over 600 engineers, Gigster provides Web3 strategy and development to everyone from startups to Fortune 500 companies. Follow him on YouTube, Twitter and LinkedIn and read his blog at gigster.com/blog.