Where we spend our event budget matters, but meeting professionals already have full-time jobs. Who has time to scour a city looking for locally made products and services from minority-owned communities? That is where Laura Clise, founder and CEO of Seattle-based Intentionalist, steps in.
The executive worked with companies on everything from corporate social responsibility to external communications and was at a conference in Atlanta when she realized that the meeting professional's role required making a basket of decisions around everything from where to eat and drink to what vendors to source and what gifts to give. "I saw it as an opportunity to connect to local businesses," said the energetic Aspen Institute alum who can sing and/or order chocolate ice cream in Spanish, German, Italian, Chinese, Cambodian, Hebrew and Turkish.
Clise started by creating a guide to local Black, indigenous and people of color (BIPOC), veteran- and women-owned businesses and their stories. "What makes any city distinct is the people," she said on a recent tour of Pike Place Market that required ducking around to the back of shops to meet, talk to and hear the stories of vendors who pour their passions into their family businesses.
Did you know the Market is operated by a not-for-profit that includes five social service programs and affordable housing for 450 people? A third of the 220 businesses are owned and/or operated by a woman and almost half are fully or co-owned by women. It is powered by a diverse community, many from multigenerational immigrant families so there are a lot of stories to tell.
Now Clise runs a website that acts as a directory to help shoppers find and support local small businesses. Small Business Voucher Booklets include coupons for free items from participating vendors. Her motto is that everyone needs to #SpendLikeItMatters because it does.
Meet Olga Sagan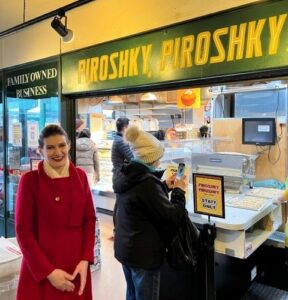 The perpetual line out the door at the fragrant Piroshky Piroshky shop is a sign that the world has discovered the sweet and savory originality of Eastern European hand pies that launched 30 years ago and now operates sister locations throughout the city. Owner Olga Sagan is always looking for ways to serve her customers where they are. During the pandemic, she outfitted a food truck and started running pop-ups that have now made appearances all over the world. "Opportunity sparks creativity," she said. The shop will soon open a walk-up retail space in Seattle Convention Center's Summit building.
Read More: Seattle Convention Center Set to Open Summit Expansion Next Month
Meet Louie Gong (Nooksack)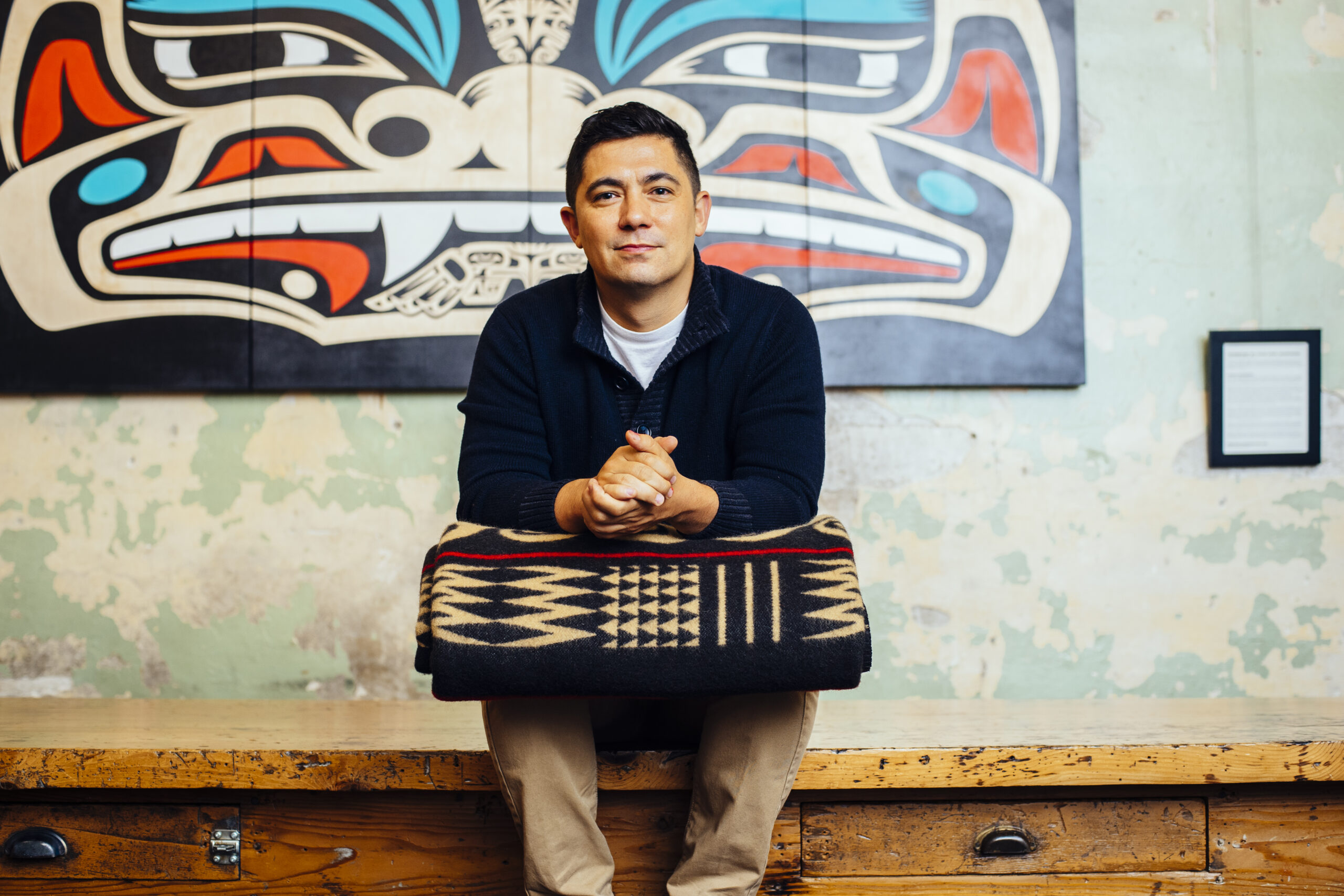 The signature blankets, jewelry and home goods featured in the bright, modern Eighth Generation showplace in Pike Place Market started when artist Louie Gong Nooksack began making shoes that combined traditional Coast Salish art with urban elements from his home. The name is a play on the intertribal value of Seven Generations, thereby embedding respect for those who came before and best intentions for the generations who come later.
Also, the pronunciation of "eight" in Cantonese, founder Louie Gong's grandpa's language, sounds like the word for prosperity. Now the retail and lifestyle brand owned by the Snoqualmie Tribe features products by "inspired natives" rather than "native-inspired" a nod to the importance of directly supporting the artists—and their stories.
Meet Lue Eng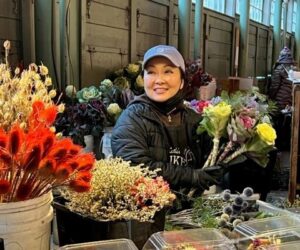 Those big, colorful, paper-wrapped bouquets all over Instagram may have landed there by way of Thai Tao Farm, an operation that has been growing and selling at Pike Place Market since 1991. Lue Eng grew up in the business and of all the children, stepped up to be the face at the market arranging and selling fresh and dried flowers harvested by her mother and father, Bao Cha and Thai Thao.
Meet Leila Rosas and Joy Mori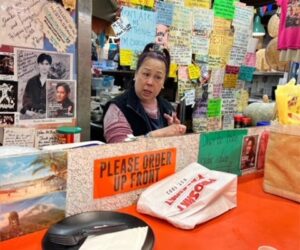 Tucked behind Oriental Mart, a stall, Philippine immigrant Milagros Apostol, opened in 1971 to sell ethnic groceries—spices, sauces and snacks—is a worn wooden counter with five barstools that afford front-row seats on some of the most authentic cooking this side of Manila. Third-generation Market vendor Leila Rosas doesn't believe in menus.
She cooks what she feels like out of the shop her sister Joy runs and is known for sizing up what a visitor needs and asking, "Do you trust me?" before handing them a steaming bowl of salmon collar tamarind sour soup, flavorful longanisa sausages or spicy stewed adobo. For the holidays, she whips up oxtail stew with peanut sauce before heading out for a vacation. She snagged a James Beard Foundation America's Classics Award for her midday culinary creations and numerous celebrities have found their way to her stand. "You can eat by yourself, but feel like family," she said of the experience.