Service professionals connect events with diverse community resources
Event Service Professionals are sounding the alarm for Diversity, Equity and Inclusion (DEI) to be recognized as critical threads in the fabric of the services industry with the recent release of the Event Service Professionals Association (ESPA) downloadable toolkit Diversity, Equity and Inclusion, a Guide for Event Service Professionals. This resource introduces foundational practices to assist professionals in the hospitality industry who aspire to host successful events welcoming and accepting all stakeholders to feel a sense of genuine inclusiveness. The industry, further, has a duty to promote diversity in the earliest planning of events to reflect the essence of stakeholder touch points.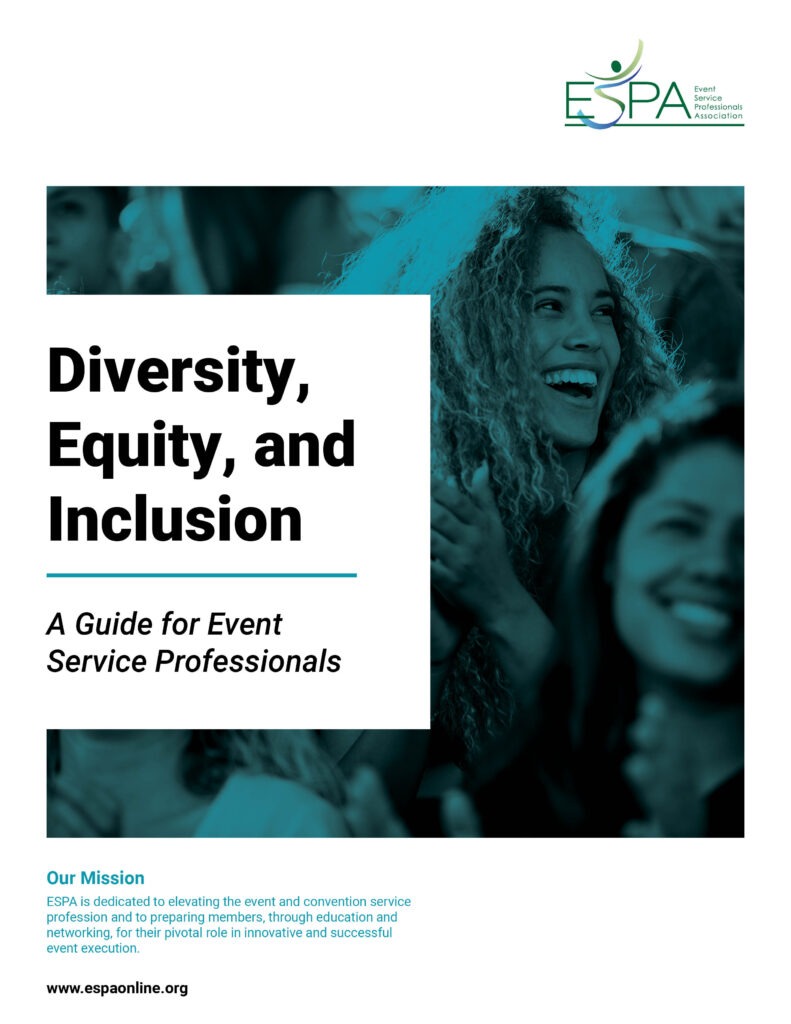 In September 2021, ESPA introduced the DEI Task Force, comprised of 15 member-destinations under the leadership and vision of Dominique Bonds, director of engagement with Pennsylvania Convention Center; and Adrienne Terry, event services director with Chattanooga Tourism Co. Participating in this two-year process exposed me to fellow services professionals who seek to make change through the inclusivity movement while connecting with various cultures from our respective communities at large. Out of multiple conversations and in-depth research, the task force passionately unveiled an educational tool to bring awareness of the DEI initiative to ESPA  and the hospitality industry overall.
The Power of ESPs
Service professionals are powerfully qualified with authentic relationships that connect various facets of our community to create the most memorable experiences for stakeholders that would not otherwise be exposed. ESPs are the anchor that bond diverse suppliers representing multi-cultural backgrounds that desire and qualify to be able to provide goods and services to meeting planners who deliberately seek to make an impact on destinations where they host events.
Read More: MPI NCC ACE: Less Trade Show; More Idea Exchanges
Corporate culture recognizes the importance of a diverse workplace with equal representation to service successful events with staff that proudly represent various ages, races, genders and socio-economic statuses reflective of a broader audience. ESPs representing hotels, CVBs and convention centers authentically strive for one common goal and that is to host a most memorable event for stakeholders. Diverse vendors such as chefs, decorators, audio-visual technicians, professional photographers and a wealth of other industry talents bring rare culture to event destinations. It is imperative for the hospitality industry to deliberately open doors and invite various extensions of our diverse community to be a part of the journey. 
"
It is imperative for the hospitality industry to deliberately open doors and invite various extensions of our diverse community to be a part of the journey."
New Orleans is an example of a very select few of premier tourist destinations in North America that have historically and consistently celebrated the diverse cultures that encompass the various flavors of the community at large. The hospitality community is a close-knit group of talented professionals who have for many decades gone about the duties of incorporating varieties of Cajun and Creole histories spiced with French and Hispanic backgrounds in the tourism story of the Crescent City, growing new generations of visitors and exposing new hospitality professionals to the inclusive events that make New Orleans memorable.
 A Toolkit for Action
While DEI initiatives remain a struggle for some destinations, it is the hope of ESPA that the toolkit will be an asset for professional organizations in motivating staff to learn how DEI impacts the hospitality industry with the three pillars: education, inclusive marketing and supplier diversity. This important conversation will enable the hospitality industry to become more diverse, equitable and inclusive by practicing the key elements of each pillar.
Read More: Educational Support Elevates DEI and Could Alleviate Staffing Issues
ESPs should be empowered to enhance the pillars that hold up the service profession beyond surface dialogue to putting these pillars into practice. It is the due diligence of the hospitality community to do business with vendors who may not otherwise be considered for certain exclusive events and hire staff from entry level to C-suite executives that reflect a welcoming culture where industry leaders take responsibility within each destination to promote diversity on a municipal level.
"

DEI impacts the hospitality industry with the three pillars:

education, inclusive marketing and supplier diversity."

In the wake of the tragic death of George Floyd, dimensions of diversity, accessibility and inclusivity ever evolve. The hospitality industry is required to grow, learn and train within the same spectrum, authentically inviting underrepresented communities and equipping professionals with the necessary tools that define what is required to host successful events that are accepting and allowing stakeholders to feel a sense of genuine inclusiveness. This educational guide is a working document that invites hospitality professionals to participate in sometimes difficult, sobering and informative discussions, as well as listen and learn to cultivate an accepting culture within our society.  
Proudly Sharing Awareness
Since 2009, when I joined the association, the membership and leadership of ESPA, formally the Association for Convention Operations Management (ACOM), has evolved into representing an awareness for ethnically diverse service professionals and related educational content. I am thrilled to serve as president of the first and only professional association designed to serve event service professionals and be a respected mentor among industry peers sharing professional knowledge from my 30-plus years of service in hospitality while driving change in the events industry through cultural awareness. 
—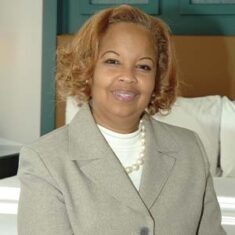 Denise Reid is president of Event Service Professionals Association and area event planning manager with Hyatt Centric French Quarter Hotel & Eliza Jane Hotel.