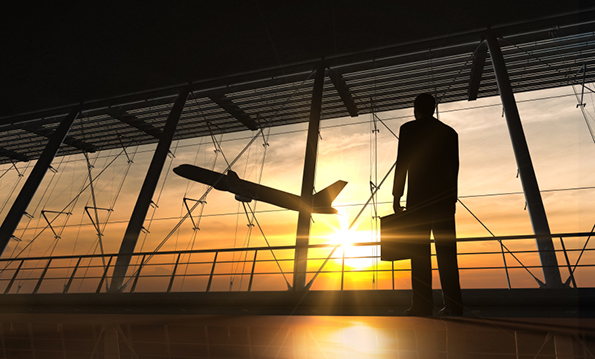 Planners already received the good news that airfares are likely to decrease in 2015, but there are several ways that they can further cut expenses for their companies and organizations.
By taking these relatively simple steps, planners—and in some cases individual staff members—will be able to save more money than they ever imagined.
Book a hotel and flights as a package: This is the single fastest way to save. Don't jump just because a site claims that it can save you 10 to 20 percent on booking a flight and a hotel; it's probably offering the discount based on booking both separately. By opting for a flight-hotel package, you can often save much more—in some cases, the cost of a package is even less than booking just the flight.
Read the small print: Business travelers should carefully read over their credit card's benefit package and their health insurance's international coverage policies. Credit cards don't usually cover liability and sometimes don't cover car-collision in all countries. On the other hand, in some cases they provide benefits such as reimbursement for a camera lens if it's dropped and damaged within 90 days of purchase and for toiletries if luggage is lost.
Check online for free activities: Most every city has outstanding attractions that cause little or nothing. By using words such as "San Francisco free" (without the quotation marks), for example, you'll find plenty of attractive options.
Stay in less expensive areas: Many metropolitan areas have great hotels outside a city's main business district that are inexpensive and near public transportation. Booking them can result in huge savings in some areas, in particular, including New York City. For instance, in the Long Island City neighborhood of the Queens borough, 18 of 20 hotels offer rooms for $151 per night or less, only a fraction of the cost of most Manhattan hotels.
Stay on top of the news and book stopover flights: It's no secret that layover flights can save money, but there are more ways to take advantage of them than many people realize. After a Malaysia Airlines jet was shot down near the Ukraine-Russia border, Ukranian International Airlines began offering promotional rates under $500—with reasonable layovers—from New York City to several destinations, including Dubai, Istanbul and Athens.
Research currency-exchange rates: Planners are aware that some countries are more expensive than others, but it's important for them to check up-to-date exchange rates to have accurate information. In Russia, for example, U.S. groups would get 94 percent more for their money than they did a year ago, while they would also receive more in these countries, among others: Argentina (31 percent), Norway (21 percent), Sweden (16 percent), Chile (16 percent), Mongolia (15 percent) and Israel (13 percent).
See if you can negotiate lodging rates: Business travelers who use sites such as Airbnb for alternative lodging should check to see if they can negotiate a better price. It's not as likely to work if a property is managed by a third party, though.
Rent a car and rent your own car: By renting their car through FlightCar.com—which operates in several places, including San Francisco, Los Angeles, Boston, Philadephia and Washington, D.C.—business travelers earn 5 cents to 20 cents per mile driven, plus receive free parking. And by renting someone else's car, they can save up to 50 percent off of typical rental fees.
Read the source article at nytimes.com