Editor's note: The following is not legal advice but is for general educational purposes. If you have a specific question, you should contact an attorney. event contract
The good news is that vaccines are here. The bad news is that pandemic concerns are still with us—and that means one of the side effects, intense focus on force majeure clauses, will hang around for the foreseeable future.
That is why Smart Webinars hosted John S. Foster, CHME, an attorney with Foster, Jensen & Gulley, for an exclusive Q&A on event contract essentials in the Covid era.
Listen to "Event Contract Essentials in the Covid Era" on demand.
Reasonable Care
Meeting professionals today are risk managers. When planning an in-person event in a partially vaccinated world, the biggest concern is that someone gets sick and files a negligence lawsuit saying the planner failed to exercise "reasonable care" and in the process caused "injury or illness and damage".
To protect yourself, you need to educate yourself and demonstrate the measures taken to keep everyone safe. Start by communicating your health policy through emails on the registration website and at the event. Ask attendees to agree to the health protocols (wearing a mask, distancing, hand sanitation, thermal scans, etc.) and assume the risk for deciding to attend. Then share your refund policies available if they refuse to agree to the conditions.
Once you establish your rules, you need to enforce them consistently.
Key Clauses
Pandemic-era contracts now require contract clauses that include Hotel Protocols and Policies for Covid-19 prevention. This section will specify the hotel or convention center practices that are based on CDC guidelines, and that industry standard of care will implement to protect attendees, their certifications and group requirements.
The venue should agree to hold harmless, indemnify and agree to defend the group from asserted claims, judgments and liabilities from failure to comply with agreed-upon protocols and standards.
Insurance
Co-insurance should include coverage for third-party claims, so that if an attendee gets injured or sick, you are held harmless. It should also stipulate that claims of property damage should be limited to the amount of property insurance.
Attrition, Cancellation & Force Majeure
These clauses specify the terms for calculating damages when a group cancels, including whether resold rooms will offset planner responsibility.
Pro-tip: Pay close attention to whether guest-room attrition is based on room nights or revenue. The planner can get dinged if attendees are able to get lower rates at the same hotel, so focus on room nights.
Hotels have been a little more flexible about attrition during Covid when the alternative is canceling, but this is always open to negotiation.
Best-efforts clauses stipulate that the meeting producer will try to get attendees to stay at the hotel but doesn't guarantee a minimum. The downside to that approach is that the hotel may oversell that block, since they don't have as much confidence in the business.
This section of the contract will also determine damages the hotel would pay if they cancel the group. It should protect the group for any lost revenue (lower attendance or higher costs) if the group has to rebook at another property.
Force majeure is a complete defense for performing a contract in case something happens outside the control of the group—hurricanes, fires, diseases—to make the gathering impossible, impracticable or illegal.
Similarly, when the main reason for the event has been made substantially more burdensome, this falls under "frustration of purpose doctrine." The key to triggering this defense is that the purpose has to be written into the contract and the unreasonable event has to be something that the parties could not have reasonably anticipated—like a global pandemic.
Bonus Q&A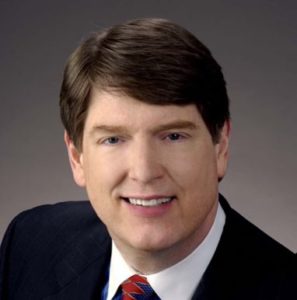 John Foster had so much good information, we couldn't get to all of it in the webinar, so he graciously agreed to address audience questions in this article.
Is there an obligation to provide reasonable accommodations for those who cannot wear masks for medical reasons?
Yes, under Americans with Disabilities Act, but there are no guidelines about what reasonable accommodations is. So, what do you do? Let them attend? That is not fair to those who are there and want to stay healthy. The guidelines are developing. In six months we will have a better idea.
How do you differentiate sniffles that are just allergy related when it comes to telling people not to enter if not feeling well?
You can't differentiate. If there is a no-sniffle rule, you have to stick to it. Same with a no-elevated temperatures rule. You can require a note from doctor that they have allergies or show a negative Covid test, but you have to treat everyone the same way. That is why it is important to put the rules on your website, along with what the exceptions are.
What if a hotel cancels due to bankruptcy? How can a group get an unsecured deposit back?
Unless you set up an escrow account where title to the deposit isn't passed to the hotel until the final day of the event or upon cancellation unrelated to force majeure, you have to stand in line as a creditor for pennies on the dollar.
By including the assumption of risk, isn't that in essence acknowledging that the risk exists? Shouldn't the risk and burden of proof be on the attendee at an in-person event during a pandemic? 
There is always risk. If people won't assume risk, then you can't let them come.
How do you know when and how much event insurance to include?
Always have insurance. Slip and falls, accidents are always risk. Most times it won't be required, but $1-$3 million in commercial general liability with a provision for property damage is common. Best practice is to include a waiver of subrogation as part of the indemnification clause that limits to the amount of insurance.
If your speakers work for institutions that have banned travel for 2021 due to either Covid-19 or budget restrictions, will force majeure apply?
It could be frustration of purpose if you can't get other speakers, but it is not impossibility or force majeure unless you put in the clause that speakers have to be able to attend. You have to be careful because you can't create your own force majeure. If the company banned travel, that same company can't use the travel ban to trigger force majeure.
Can you have an impossibility clause instead of a force majeure clause, or do you need both?
Don't just limit to the impossible. There are more gray areas than that. Force majeure needs to include all three legal standards to protect the meeting planner.