After years of travel-banned holidays, we know you're headed far out to your favorite corners of cities, woods and bluffs. But even with travel restrictions loosened, testing requirements and Covid-related rules still can make travel tricky. Not having the right documents could cost you your long-anticipated trip. And getting a Covid test with a reasonable turnaround time and accurate result should not be laborious, especially at this point. As of mid-November, almost 3,500 Covid tests are being administered per day in the U.S. And those rates remain similar across the Northern Hemisphere and elsewhere.
So, when you're asked to show proof of a negative Covid test, what type of test should you take, and where? International travel almost always requires testing; domestic travel varies from state to state. Here's the latest on Covid testing.
Differences Between Covid Tests and Determining the Right One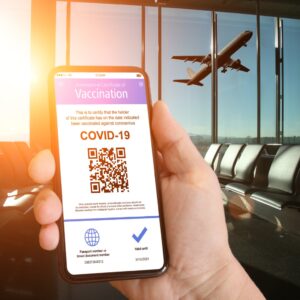 There are viral Covid tests, and then there are antibody tests. Viral tests will detect a present and active Covid infection, whereas antibody tests will find evidence of a past Covid infection. If you find you're required to take a Covid test before traveling, you will most likely be asked to take a viral test.
Of the viral tests, there are two main types: molecular and antigen. Molecular tests are more commonly referred to as NAATs (Nucleic Acid Amplification Tests), of which there are two—RT-PCR and isothermal amplification. Isothermal amplification tests include TMA, NEAR, RT-LAMP, HDA, CRISPR and SDA variants. They all require testing of molecular makeup in a lab, so they tend to take more time to process.
The antigen test, on the other hand, is a rapid viral test. Because it's a less involved process, the antigen test is considered slightly less accurate than its NAAT counterpart. Yet, the antigen, or rapid test, is more accessible, as it can be taken at home, in the office or at certain local pharmacies—and yield quicker results.
Sometimes airlines and destinations will not accept antigen tests (but will accept an NAAT test), but often a viral test is the only specification. Check your airline's and your destination's government or tourism bureau travel restrictions website to ensure your negative result meets every qualification.
Domestic Travel Restrictions and Recommendations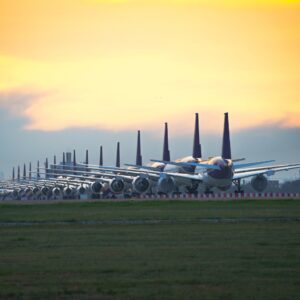 Few states still have restrictions on domestic travel, and as a practical matter these are limited to air travel. But certain states and territories do ask that their visitors get a negative Covid test within 72 hours before their trip, quarantine after arrival, show proof of vaccination or some combination of the these. The following states and territories may ask even U.S. travelers to show some form of health documentation.
Hawaii requires a temperature screening upon arrival, and vaccinated travelers must show proof of vaccination and either an NAAT or antigen negative test result from within the last 72 hours. Unvaccinated travelers will need proof of a negative test result within 24 hours of departure. Hawaii asks that your proof of vaccination be uploaded to the Safe Travels digital platform for easy access, but also be printed out, so the traveler has a hard copy to show upon their arrival. Hawaii also accepts digital vaccination records through the travel health pass apps CLEAR, CommonPass and AZOVA.
The most recent update to Kansas' travel restrictions came Thursday, Nov. 18: Vaccinated domestic travelers to Kansas are not required to quarantine after arrival; however, unvaccinated domestic travelers who've traveled or attended a 500-plus person gathering since early October may be subject to a mandatory seven-to-10-day quarantine and testing upon their visit. The Kansas Department of Health and Environment lists further specifics on restrictions on their website.
Fully vaccinated travelers have no need to get tested or quarantine when traveling to Washington, D.C., but unvaccinated travelers coming from high-risk areas must present a negative Covid test prior to travel. If you're unvaccinated and coming from Maryland or Virginia, or you're only staying the day (under 24 hours), you are not restricted by testing.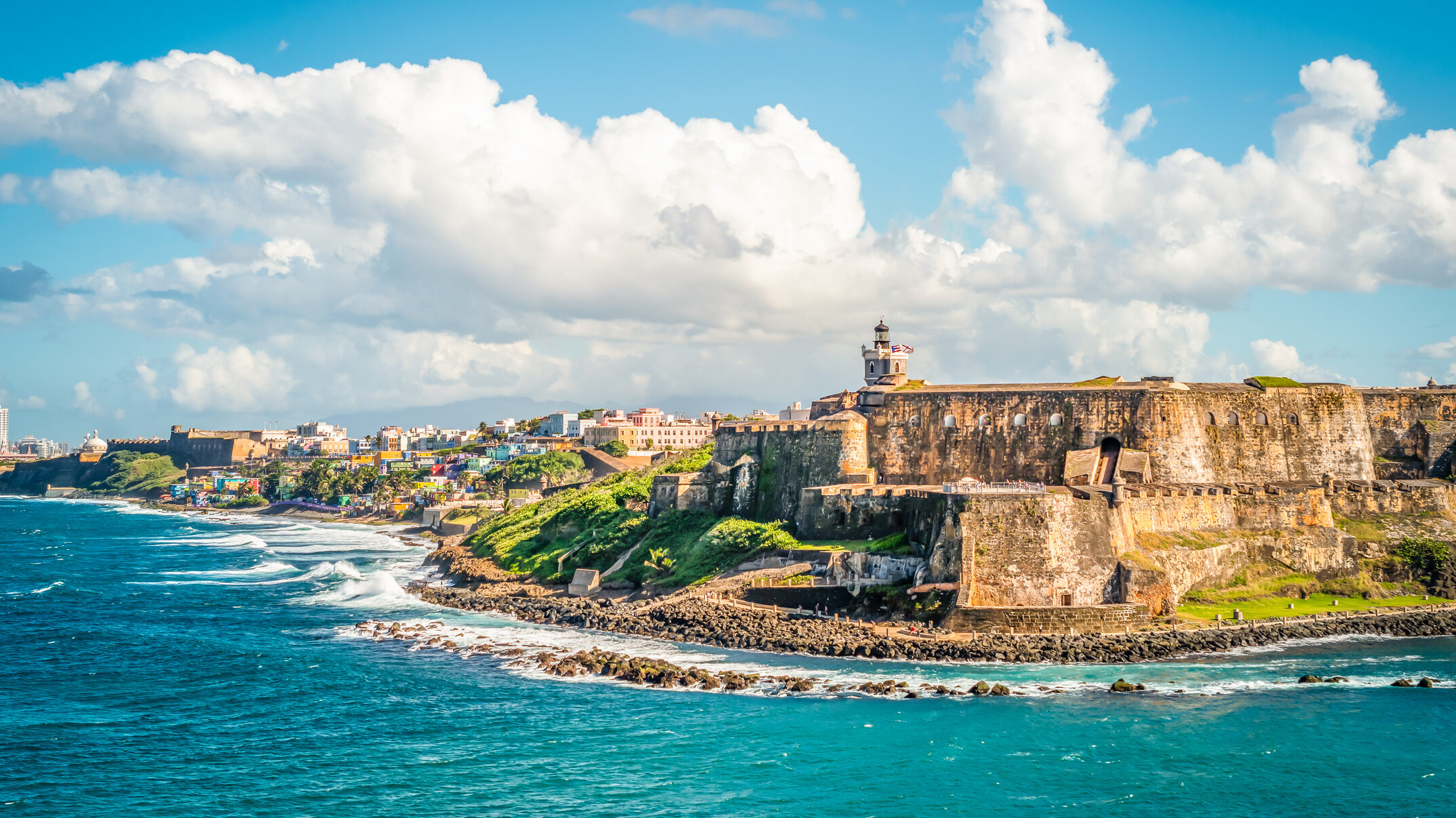 Puerto Rico has precise restrictions: Fully vaccinated U.S. citizens and long-term residents must show proof of vaccination and have received a negative PCR or antigen test result within 72 hours of arrival. Unvaccinated U.S. citizens, though, must show proof of a negative PCR or antigen test taken within 24 hours of arrival. Puerto Rico's Travel Safe digital platform allows visitors to archive and verify documentation on a mobile device and can provide testing-site information for visitors' return trips.
For more information on individual state restrictions, visit the Centers for Disease Control and Prevention's (CDC) collection of state and territorial health department websites.
International Travel Restrictions
Regardless of vaccination status or citizenship, international travel to the U.S. and re-entry requires Covid testing. Vaccinated Americans and foreign visitors must provide a negative Covid test taken within 72 hours of their return flight. Unvaccinated U.S. citizens traveling to the U.S. must have received a negative result within the last 24 hours before their departure. Non-U.S. citizens and nonimmigrants must be fully vaccinated, the last dose having been received no fewer than 14 days before flight, to enter the country. Even still, you will also need to provide a negative Covid test result for air travel, in addition to your vaccination record.
In the event that you contracted Covid within 90 days prior to your trip, documentation of your recovery should be carried with you and presented in place of a negative test or vaccination. Documentation of your recovery should include a positive viral test result dated within 90 days of your departure and return and a letter from a health-care professional determining you recovered and are healthy for travel.
Restrictions can vary vastly from country to country, though, so it's crucial to review individual airline, as well as individual countries' travel restriction guidelines. United Airlines has collected information on international travel restrictions by continent, country and region and lists them on its website. It's also important to check your airline's international travel guidelines on its website, as different airlines often require different types of tests and formats of documentation.
Providing Proof: Paper or Digital?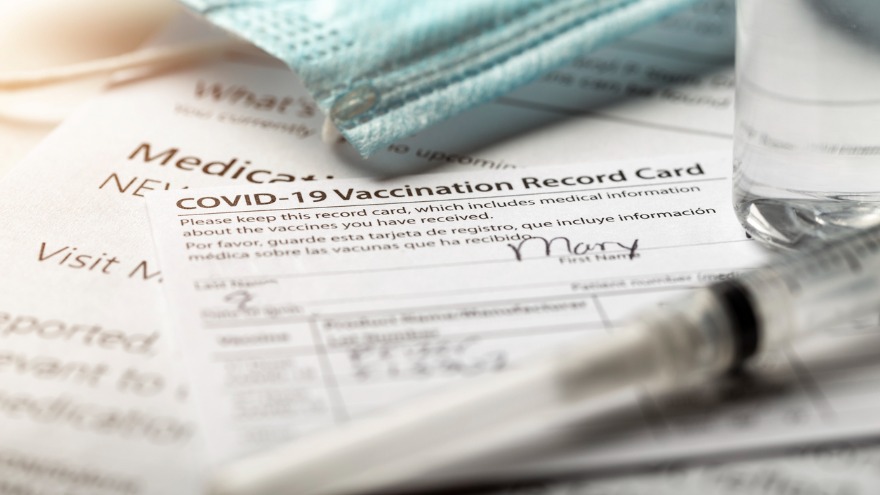 CDC's list of acceptable forms of proof of vaccination includes verifiable digital or paper records with a scannable QR code, nonverifiable paper records, such as a printout of your vaccination record or certificate issued by a U.S. government agency or other authorized vaccine provider (this would also include your CDC vaccination card) and nonverifiable digital records (see "acceptable proof of Covid-19 vaccination" at link). Nonverifiable digital records would include a photo of your vaccination card, a downloaded vaccine record to your mobile device or a downloaded certificate from, again, an official source.
All demonstrations of proof must clearly and visibly display travelers' full name, with either their date of birth or another personal identifier that can be corroborated by the information on their passport, the name of the official source of vaccination or test, the vaccine manufacturer (Pfizer-BioNTech, Moderna, etc.) and vaccination dates (see "all forms of proof of Covid-19 vaccination must have" at link).
Apps like CLEAR, with the CLEAR Health Pass and CLEAR Plus options, VeriFLY and CommonPass all provide trusted avenues for uploading verifiable health documentation. Each app is free, with the exception of the CLEAR Plus option, a paid feature that speeds up TSA PreCheck or Global Entry for the traveler, among other perks. Each of the above apps allows the user to upload vaccination records and test results.
CLEAR, however, is approved exclusively for domestic travel at this point. CLEAR boasts major partners including Delta Airlines and United Airlines and is compatible with Hawaii's Safe Travels health initiative requirements. The program makes getting onto your flight hands-free and fast with its secure, touchless ID at the airport.
VeriFLY is an international provider accepted by all inbound U.S. flights; however, while it is an internationally versatile app, be sure to review its select list of international destinations that accept it as verification for outbound travel. Its partners include American Airlines, British Airways, Alaska Airlines, Iberia Airlines, Japan Airlines and more. This program also gives specifications on restrictions, such as the type of test needed and vaccination requirements, by destination, in-app. VeriFLY can store personal information, business memberships, citizenship and health status and documentation.
CommonPass does not require any registration or input of personal information to upload verifiable vaccinations and test results and is partnered with destinations such as Hawaii, Aruba and the U.S. Its airline partners include JetBlue, Lufthansa, Swiss International Airlines, United Airlines and Virgin Atlantic.
While the CDC gives a broad range of acceptable forms of proof, check your airline's health and Covid documentation requirements—it may maintain stricter format restrictions, like presenting a verifiable digital record or a nonverifiable hard copy of record, and certain mobile apps may not be permitted as verification for boarding.
Where To Get Tested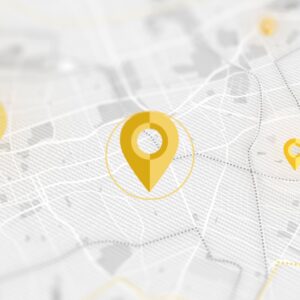 The U.S. Department of Health & Human Services has lists of pharmacies, clinics and other health-care providers on its website, where you can find domestic centers for Covid testing.
CommonTrust Network is an accessible and comprehensive resource for finding a Covid testing center abroad before your return trip. The data source offers a global registry of testing and vaccination providers and public health registries, and it's partnered with over 45 national governments worldwide.
For more specific, up-to-date information from domestic local governments on where the official testing and vaccination sites are, and what's available, see the CDC's state and territorial health department websites archive.
And finally, get in touch with your hotel—depending on your destination, your hotel may provide testing services to make your return trip much more streamlined.