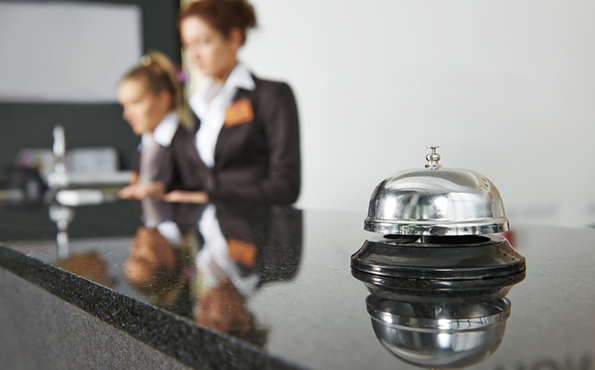 The front desk is the heartbeat of any hotel, and the front desk agent is the "go to" point person for everything from arranging wake up calls to making sure all guests at your meeting function receive a morning newspaper. To ensure that your complaints are heard and then properly addressed, a former hotel front desk agent offers the following tips:
DO
Ask for help. Hotel management wants to fix your problem, but you need to give them the opportunity to do so. Customer complaints allow a hotel to learn from its mistakes so hopefully they will not happen again.
Respect their ability to get the job done. Front desk agents are skilled multitaskers who are accustomed to solving problems.
Be specific. If you are complaining about a particular employee who gave less than stellar service, try to remember their name.
Provide feedback afterwards. If you are happy with the outcome, let the front desk know.
DON'T
Be disrespectful. Don't threaten the agent with how rich or important you are. Hotels want to provide expert care to all guests.
Bypass the front desk agent for a higher level manager. At most hotels the front desk agent has the authority to rectify most problems, and provide immediate restitution when appropriate. Compensation can range from a complimentary drink to a luxury bathrobe.
Demand unreasonable freebies. Guests sometimes believe that a small problem entitles them to a free amenity, or even a room. Be fair about the compensation you are requesting.