At any event or meeting, safety should be a high priority. And with the current state of the world, there are new advancements created and implemented everyday with the intent to foster safe environments for all people. HEXWAVE, a system that uses radiation-free 3D radar imaging, which is coupled with artificial intelligence software, is one of those advancements.
The Toronto Convention Centre will be the first to test out this system. The convention center is an ideal place to start because it is one of the largest Canadian convention centers. Also, it is a desirable site for testing perimeter effectiveness of indoor and outdoor areas, as the facility connects to the 586-room InterContinental Toronto Centre hotel, the SkyWalk, Union Station rail terminal, and the city's underground PATH transit system.
More: Call to Action: Security Threats Require Planners to be Proactive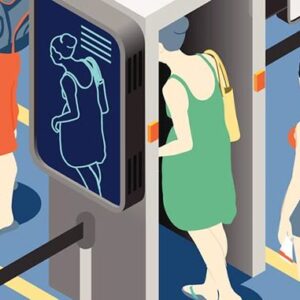 Bill Riker, CEO of Liberty Defense said, "We believe that HEXWAVE's ability to operate in both indoor and outdoor environments, in combination with its modular and scalable design, will help reinforce infrastructure safety while maintaining a positive customer experience." Liberty Defense also came out with a statement which said, "HEXWAVE can provide early warning of threats to security staff before the threat is carried out," and "It detects metallic and non-metallic threat objects such as: guns, assault rifles, knives and explosives, and can be used both indoor and outdoor."
Riker's firm developed the product using 3D radar technology developed by MIT, plus rapidly advancing "machine-learning," or artificial intelligence software that can find anomalies in image patterns based on the vast amounts of  real-time data it receives.
Related: Advice from Emergency Management Experts
Liberty Defense is also planning several other beta tests of HEXWAVE in the next few months, including at Bayern Munich's Allianz Arena in Germany, Rogers Arena in Vancouver, Canada and at Oriole Park at Camden Yards in Baltimore, Maryland. The company is also targeting several other markets, including other public venues such as shopping malls and town squares, secured office buildings, transportation hubs, and institutions such as schools and hospitals.