Privacy has become the top necessity for event planners, according to a new report from Benchmark Resorts & Hotels. The global hospitality company released its "Top 10 Meeting Trends for 2019" report based on insights gleaned from interactions with event professionals all over the world.
"We learn a lot from our guests, often by observation in addition to their direct feedback," says Ted Davis, Benchmark's chief sales and marketing officer. What they have found, according to the report is that from high-tech to down-time, groups are now demanding that organizers plan based on how they live their lives. Here are some of the insights the synch with the observations Smart Meetings editors have discovered on their global travels.
Make it Fast, Reliable and Safe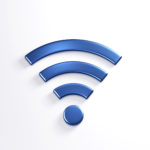 While groups rely on hotel hosts to provide innovative technology to be more efficient—think mobile check-in and robotic room service—they also demand privacy. A surge of smart items—rooms, projectors, and even furniture—employing artificial intelligence, augmented reality and bot features are streamlining everything from calling up a movie to capturing a brainstorming session.
More: 8 Hotels Boosting Guest Experiences in 2019
The Wi-Fi has to be robust—and preferably free. How else will attendees access all the mobile features now being created for even the smallest event? Eventbrite's 2018 Pulse Report found that 53 percent of planners incorporated mobile apps, 47 percent used cashless payments and 40 percent engaged in live-streaming at events.
However, planners are prioritizing venues who invest in privacy features. Unsecured Wi-Fi is now unacceptable. "Security is of utmost importance today," says David Bruce, executive director of Alliance of Independent Meeting Professionals (formerly known as Meeting Planners Unite).
Plan for Something Special and Fun
Another trend Benchmark heard loud and clear is that millennials want their agendas to include unusual experiences. Part of that is due to how people process information. "If you take people to unique venues…they're going to remember the material better and be more engaged. And more engagement means they'll come again," says Bruce. "A regular meeting won't do that today."
CWT (formerly Carlson Wagonlit Travel) 2019 Meetings & Events Future Trends Report corroborates this sentiment. CWT focused on "festivalization," creating an event that appeals to attendees by including the wow of a consumer festival. Vincent Schlegel, CWT marketing and strategy director in France, explained the concept as: "the idea of gathering internal or external shareholders around a central theme with the possibility of offering an immersive journey rich with experience, emotion and sharing." Often the festivities include hiring a band and lots of swag.
Add Some Breathing Room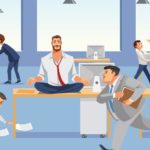 The new generation may also have ushered in another key concept: more free time at conferences. "[Before], it was 'let's jam in as much as we can in the time period we have,' but now meeting planners are becoming much more aware of the need to add downtime," says Bruce.
More: Meetings Even Introverts Will Love
Davis explains that too much information can be overwhelming for people, and the need for downtime in our increasingly frenetic world has become a necessity. Though it might have been spurred by millennials, it is becoming commonplace in meetings for all generations today.
Downtime also allows for attendees to reap the benefits of health and wellness they may otherwise skimp on during a conference. Dale Hudson, knowledge and events director of IMEX, made wellness a focus of the group's mega-event last year. The "Be Well Lounge" offered meditation and mindful living sessions throughout the conference. On Wednesday morning, attendees took part in a 5K IMEX run. Planners can also incorporate wellness by choosing a venue with a gym or a spa to relax in post-event.