Meetings venues around the world are realizing things will never be quite the same even when people start showing up at their doors again. Hybrid gatherings, which can expand audience reach across the entire globe and accommodate those who can't, or won't, attend in person, are here to stay.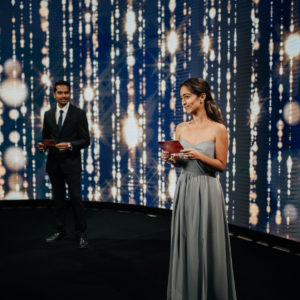 So, an increasing number of these venues are busily incorporating virtual events studios into their floor plans.
Not just convention centers, either. Even some hotels. You might expect a property in the heart of California's Silicon Valley to be in the forefront of this trend, and you'd be right. Four Seasons Hotel Silicon Valley at East Palo Alto is leading the way for virtual events in the Bay Area as the first hotel property with its own virtual events studio.
In collaboration with audiovisual giant PSAV, the hotel transformed a section of its ballroom into two stages: an LED stage and "backdrop pro stage." The latter can host two presenters at a time, enabling more immersive virtual communication.
It's all about the specs and features, of course, and the backdrop pro stage includes a color-customizable studio backdrop, intelligent studio lighting, HD cameras, live broadcast and recording equipment, stage furniture, a deluxe green room and full production team.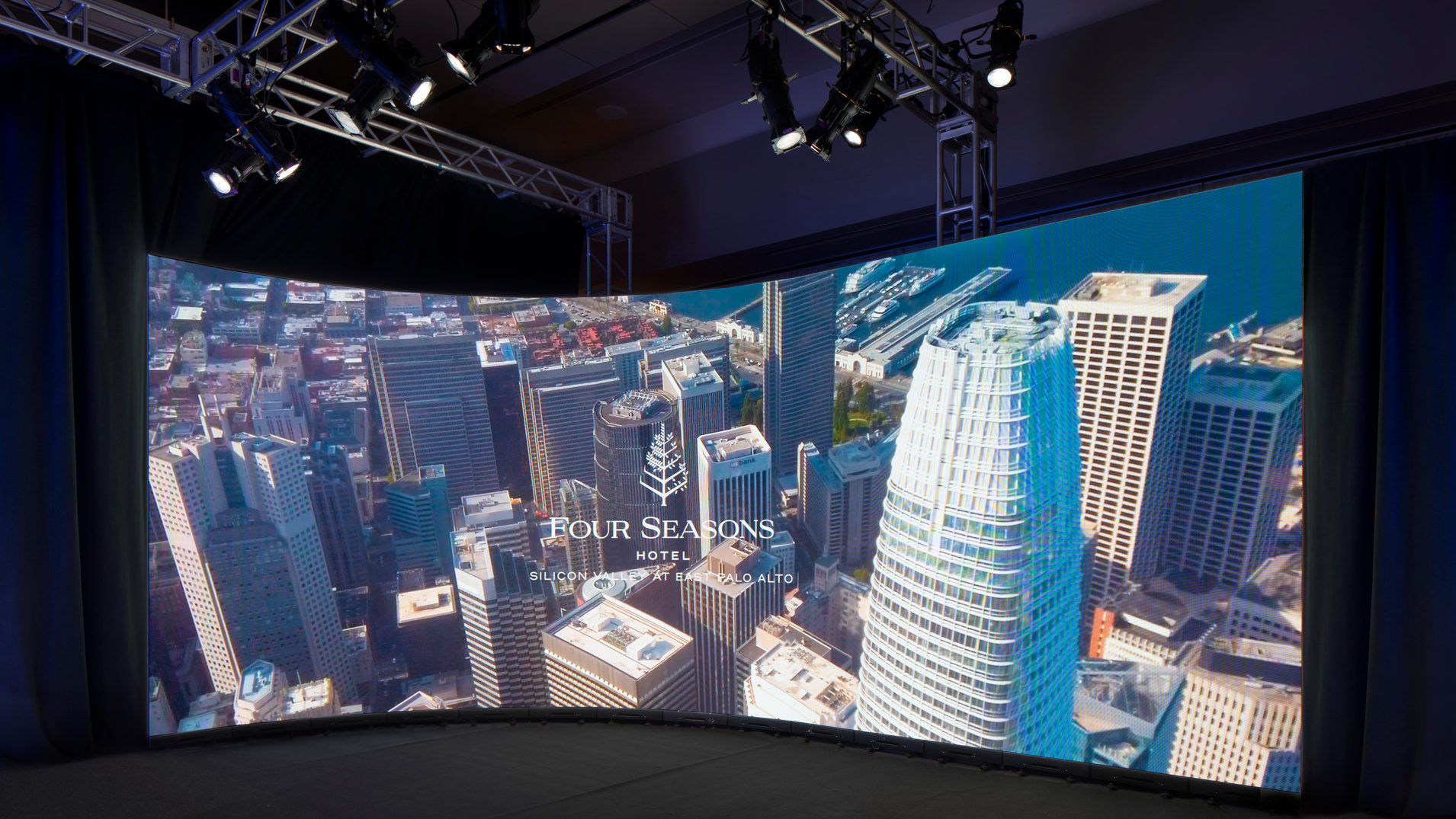 The LED stage is even more dynamic and can handle up to four presenters on the stage at once. This stage comes with the following.
10-by-24 foot, fully customizable LED HD wall, with a 10-foot curve
2.6 mm pixel pitch and 3880 x 1080 pixel space
Multiple HD cameras
Broadcast and recording equipment
Platform agnostic system: the ability to connect in-person and remote attendees via video services such as Zoom, Microsoft teams, WebEx, as well digital streams to any platform—including directly to a customer's website
Studio grid lighting with controllable key, fill and highlight
Full production team
Deluxe green room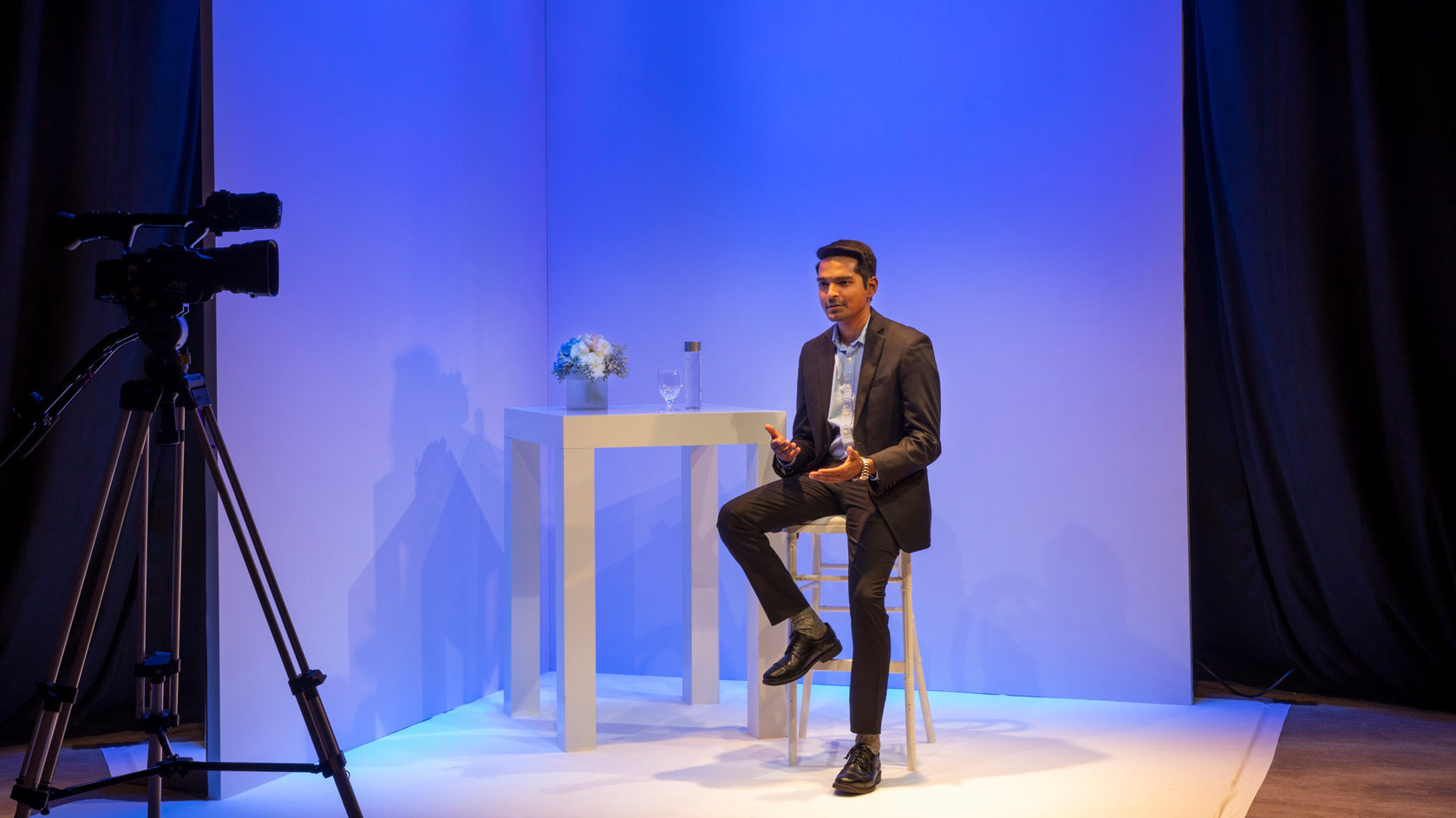 "As the world pivoted in-person events and collaborations to virtual meetings, we saw businesses, even schools and family celebrations move online. Video fatigue quickly followed," says Noelia Roblero, assistant director of events and catering at the hotel. "We recognized the need to provide a solution to take virtual meetings and events to a whole new level."