While no one denies that face-to-face meetings offer intrinsic benefits, sometimes it is just not practical. Work teams may be spread across the country or around the world, operating out of offices, hotel rooms, coffee shops or homes. At such times, technology can be a planner's best friend.
Beth Ziesenis, an author, tech guru and self-described nerdy BFF, points out that there are many virtual meeting solutions available—nearly all of which offer free or reasonably-priced versions. Next time you are planning an event and need to get feedback or input from others who are not in the near vicinity, consider organizing a virtual meeting with one the following 12 tech tools:
This team messaging tool brings all types of communication together seamlessly, eliminating the need for long email threads and links. Slack users report a 49 percent reduction in internal email, helping them streamline work and become more productive. Team conversations can be organized into open or private channels for particular departments or projects. The app, which can be loaded onto both computers and mobile devices, integrates with all social media platforms, as well as file sharing programs such as Dropbox. Users simply drag, drop and share images, PDFs, documents and spreadsheets. Colleagues can add comments or flag messages for future reference, and the completely searchable platform instantly synchs with other programs. The basic plan is free; three paid upgrades offer enhanced features and controls. Special pricing is available for qualified nonprofits.
This versatile, easy-to-use program can be loaded onto desktop computers, laptops, tablets and smartphones. Join.me allows up to 10 individuals to view your screen at the same time, fostering collaboration for idea generation, sales demos and presentations. The online tool ranked No. 1 in customer satisfaction for ease of use, speed, and reliability in a 2014 survey, and was used to facilitate 30 million meetings last year. The affordable program has three levels. The free version features instant screen sharing and video conferencing with VoIP; Pro adds online meetings with unlimited audio conferencing and costs less than $20 per month with an annual contract; while Enterprise offers advanced management capabilities and costs less than $25 monthly with an annual contract.
Dropbox co-founder Drew Houston developed the Dropbox concept in 2007 after repeatedly forgetting his USB flash drive while he was a student at MIT. Simple and easy to use, the file hosting service has won many awards. Offering cloud storage and file synchronization, it can house documents, photos and videos. Your team can access this material from anywhere, as the material will automatically show up on all synched devices, as well as the Dropbox website. The tool is particularly helpful for sharing large files and backups. A basic account featuring two GB of free online storage and 20 GB of traffic per day is free; users can upgrade their accounts to provide more capacity. For Pro and Business accounts, the limit is 200 GB per day.
Launched in 2012, Google Drive is a file storage and synchronization service created by Google that allows users to store files in the cloud, share files and edit documents, spreadsheets, presentations photos and audio files. Many view it as the king of real-time document collaboration. Individuals can write and edit on the same document, at the same time, with chat and comment features. All changes are automatically saved. Users can access the documents anywhere, at any time, from their smartphones, tablets or computers. The program is compatible with Microsoft Word, providing editing and styling tools for formatting text and paragraphs. Links, images, drawings and tables can be added. Users get 15 free GB of storage that is shared across three of its most used services: Google Drive, Gmail and Google+ Photos. If that is not enough, they can purchase more storage for a monthly fee.
FaceTime is a video chatting tool for Apple users. With a simple tap, users can make video calls over Wi-Fi from their iPhone, iPad, iPod touch or Mac desktop or laptop to someone else's, using cameras on the devices. Availability over a cellular network depends on carrier policies, and data charges may apply. The picture-in-picture view allows individuals to see how they appear to the person they are calling, using the front or rear camera, in portrait or landscape mode. Although groups can gather around the Mac screen or integrate the power of Apple TV, FaceTime does not support group conferencing. Unfortunately, FaceTime is incompatible with non-Apple devices. Alternatives for Android users include Google Hangouts, Skype and Viber.
Skype, which was founded in 2003 and is headquartered in Luxembourg, is a division of Microsoft Corp. Many consider it the granddaddy of videoconferencing tools, and millions use the tool on a daily basis to network with colleagues around the world. The app can be loaded onto smartphones, computers or even televisions that will support it. Free HD video calls can be made and broadcast to groups of up to 25 individuals; Skype can also be used for group chats. Photos and files of all sizes can be transmitted using the tool. Skype to Skype calls are free, anywhere in the world. Calls to mobile and landlines worldwide are charged at low rates. The program supports instant messaging, texts and emojis. A special translator feature allows users chatting with someone who speaks another language to translate calls and instant messages.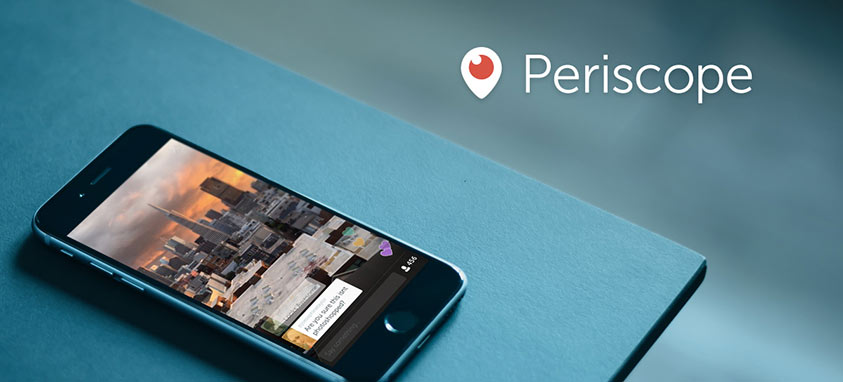 Periscope is a live streaming app for iOS and Android. Users broadcast live video from their phones, in real time. Planners could use it for a live interview that is then streamed to Twitter. During a conference, the planner could give those who could not attend the event a taste of what they missed.
Zoom is an online video conferencing service that allows users to pull in up to 50 HD video streams at the same time. Zoom's engineers have more than 900 years of combined experience working on real-time collaboration software. More than 200,000 businesses, including the California State University system, use it. It offers video, audio and screen sharing, as well as group messaging, on all sorts of devices. Meetings have a time limit for the free version, but the system can be upgraded for $14.99 per month.
This aptly-named tool provides free online teleconferencing for up to 25 people. Calls can be recorded, shared or saved to be heard later on-demand. Free international service is offered to 58 countries, making hosting a global conference call a breeze. The company claims that it has hosted a billion calls. The meeting wall can be customized with a headshot or logo. Apps for mobile Apple and Android devices are available.
Business travel by plane or car is expensive and time consuming. Companies can significantly decrease costs using meeting/webinar tools. GoToMeeting/GoToWebinar is a flexible, professional and reliable platform used by 3 million users around the world per month. The company says it hosts 56 million online meetings annually. Some attractions of this tool are live 24/7 support, and the fact that the number of online meetings a company can hold each month is unlimited. Privacy is protected with end-to-end encryption and strong passwords. Pricing for GoToMeeting/GoToWebinar ranges from $24 to $49 per month.
This product, produced by global leader Cisco, is used by many Fortune 500 companies. The company states that 51 million people per month attend a WebEx meeting. The free version allows users to meet and work with two other people; the premium version offers tiered platforms ranging from $24 per month for up to 8 people, to $69 per month for up to 100 people. Features in the paid subscription models include multiple feed or side-by-side with screen sharing viewing modes, the ability to sketch ideas on a virtual whiteboard or annotate documents, and the ability to record meetings.
GroupMe is a free mobile messaging app that planners can use to coordinate private chats among coworkers. It works on all device platforms. Users can chat on the go, or from their office computers or from tablets at home. It can incorporate pictures, emojis and videos, and has other features such as location sharing and direct messaging.