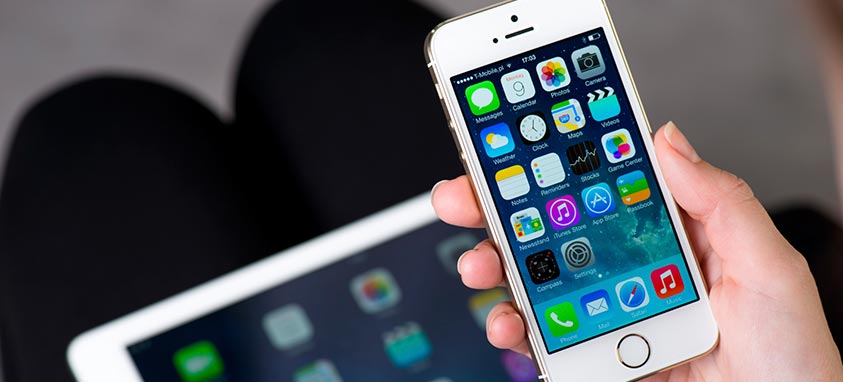 These days, there are plenty of event planning and management apps on the market, with new ones released each day. Many of the apps have similar features such as social media integration and analytics, making it nearly impossible to know which tools are best for your team. Here's the lowdown on some of the best meeting planning apps and their most useful features.
1. Sched: An event management tool that provides planners with a unified platform to create and manage customized event websites and mobile apps
Why it's great: Aside from email marketing and analytics tools, Sched offers unique features to boost attendee engagement, including personalized agendas, attendee profiles and directories. Sched also has tools to help speakers manage their sessions, upload presentations to the app and even email attendees.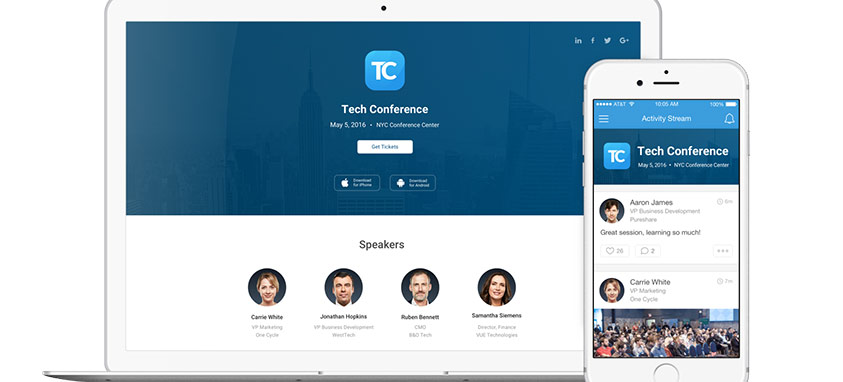 2. Attendify: This product offers one of the simplest ways for planners to create branded, personalized mobile event apps with the features and custom content they need.
Why it's great: Attendify's apps integrate social media and real-time analytics to improve engagement, boost promotion for sponsors and facilitate networking. Attendees can also use the app to access event guides with schedules, and exhibitor and speaker lists.
3. Planning Pod: This online event management software integrates nearly 50 planning tools into one easy-to-use database.
Why it's great: Planning Pod dramatically streamlines processes by enabling you to manage nearly every aspect of your events—including budgets, attendee lists and event itineraries—all in one place. The application allows your team to keep track of calendars and tasks, share files and create dashboards for a quick overview, or detailed reports for a more in-depth status update.
4. Guidebook: With Guidebook, just about anyone can create a branded, fully customized app. Guidebook is popular among planners who use it to build applications for corporate meetings, conferences and other events.
Why it's great: For meeting planners, Guidebook offers some exciting features, including enterprise-grade security and the ability to create a corporate handbook within the application.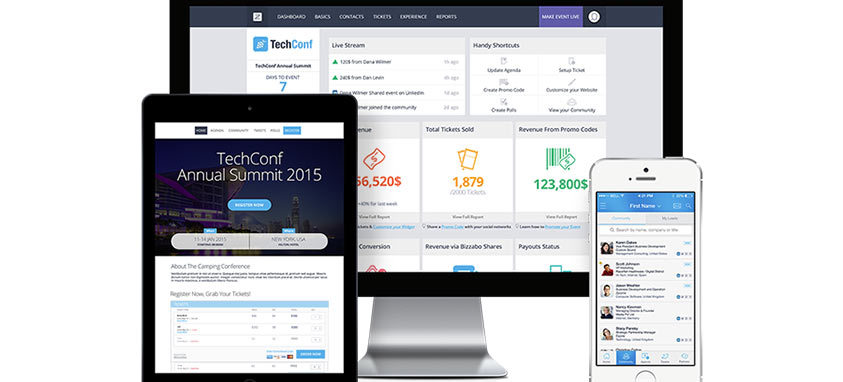 5. Bizzabo: All-in-one event management software used by top companies such as Intel and Accenture. Bizzabo's list of features includes tools to build custom event websites, boost email marketing, improve registration and analyze event success.
Why it's great: Bizzabo's mobile event app has been used at more than 5,000 events to help planners maximize attendee engagement by using in-app polls, attendee profiles and one-on-one messaging for better networking.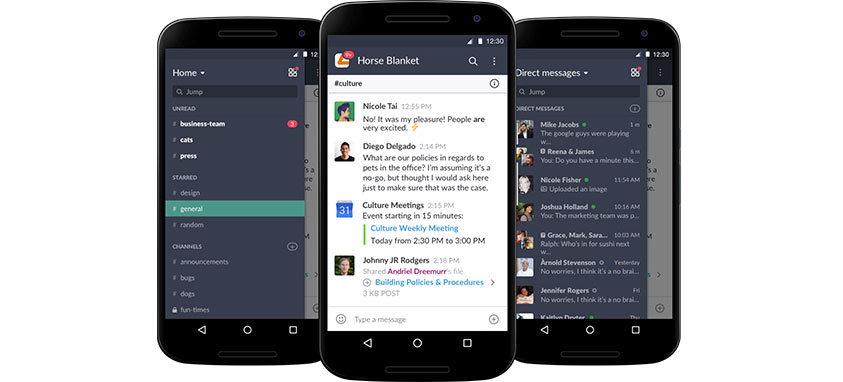 6. Slack: A team-messaging tool that's revolutionizing the way we work. Slack allows users to organize team conversations into channels, open private channels for sensitive information and share files.
Why it's great: Although it isn't built specifically for meetings, planners can use Slack to streamline internal communication and boost efficiency. The app eliminates the need for endless email threads and offers completely searchable conversation archives. Users can also link Slack with other Web tools, including social media and Google Drive, so that they receive notifications only in Slack.
7. CrowdCompass: This platform allows planners to create mobile event apps with a truly powerful suite of features.
Why it's great: CrowdCompass' "smart content" technology powers personalized activity feeds and innovative beacons that send relevant notifications to attendees' phones. Meeting planners can also take advantage of the app's lead retrieval tools, attendee surveys and one-of-a-kind social games that boost engagement.