This deep dive into the strategic benefits of meeting in the Mexican Caribbean will focus on the benefits of planning an event in a location with unrivaled proximity, airlift, infrastructure, attractions and diversity. Follow in the footsteps of millions of people who have made it the most popular destination in North America and the Caribbean. More than 22,858,402 meeting delegates experienced the destination in 2019.
For 2020, the safety and well being of the hospitality work force and guests is of paramount importance. That is why the award-winning 360° Xafety model was developed at Groupo Xcaret. Paired with a new, flexible approach to planning and an All Fun Inclusive® concept and two new properties coming online in the coming years, the destination is becoming one of the most popular for all types of groups.
Speakers:
Ken Torres: Ken has been developing the Meetings & Events Markets for the Mexican Caribbean since 2005, making Cancun and Riviera Maya two of the top travel destinations in Mexico, Latin America & the Caribbean over the past years. In 2018, Cancun ranked #1, and Playa del Carmen/Riviera Maya ranked #2 in 2019, with larger numbers of RFP's from the Global C-Vent Platform.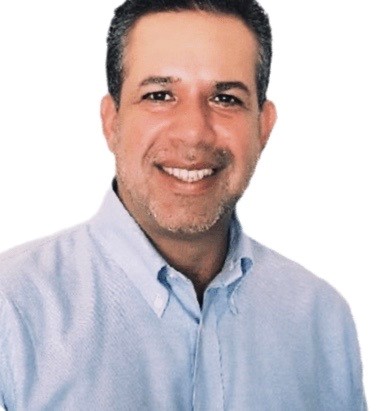 Manuel Saracho, corporate director of group sales, Grupo Xcaret, which includes Hotel Xcaret Mexico (an all-fun-inclusive property), Hotel Xcaret Arte (900 rooms opening fall 2021) and Casa de la Playa Boutique (63 suites opening December 2022)

Sponsor:
Discover a unique region in the world, diverse in terms of destinations and tourist attractions: Blue sea, white sand beaches, rainforest, archeological sites, cenotes, underground rivers, islands, lagoons, Mayan culture and history. With an infrastructure that competes worldwide for the variety in its offer of accommodation, typical and international cuisine, connectivity, multiculturalism, and natural resources.
The Mexican Caribbean is the paradise of Mexico where there is always something new to discover.
https://www.mexicancaribbean.travel/
Mexico's Majestic Paradise has developed a 360° Xafety model of hygiene protocols that will help guests feel safe, just like home. As members of the Board of Affiliates of the World Tourism Organization and the International Association of Amusement Parks and Attractions, the property worked with local and international authorities to develop reopening guidance based on a business vision that takes into consideration the well being of visitors, guests, staff and suppliers. Professional experts in infectious diseases confirmed that the measures adhere to the strictest hygiene standards and will provide a safe experience at all facilities and tours. All cleaning and disinfecting products used at Grupo Xcaret are biodegradable, comply with the U.S. Environmental Protection Agency (EPA) standards and have been approved by the U.S. Food and Drug Administration (FDA). The property has been awarded the Travel Safety Stamp by the World Travel & Tourism Council.