THE HUB OF AMERICA
ESTABLISH NEUTRAL GROUND IN THE NATURAL STATE
What is more natural than choosing a place to meet that is accessible, affordable and in close proximity to diverse wildlife areas with environmental protections in place to ensure that the beauty and bounty of approachable cities such as Little Rock, Fayetteville
and Fort Smith will continue to be a resource for generations to come? The state of Arkansas offers the opportunity for a welcoming and comfortable meeting where all attendees will feel at home.
LOCAL EXPERT TIP: "If you said to everyone in the United States, 'We're going to pick a spot right in the middle of where you all live, and we're going to hold our group's national convention there,' you would be talking about a meeting spot very close to Arkansas." – Jessica Ledbetter, sales director Arkansas Tourism.
5 FANTASTIC PLACES TO MEET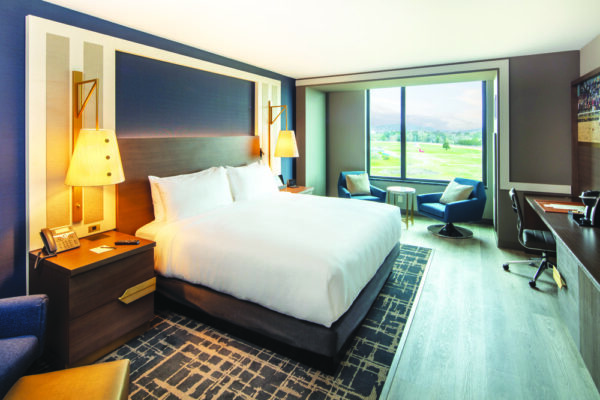 Oaklawn Racing Casino Resort in Hot Springs sets guests up in luxury in the 200-guest-room hotel with views of both the racetrack and Oklahoma mountains as well as access to gaming and sports betting. Although you might not be as famous as resident Triple Crown winner American Pharoah, attendees will experience top-notch amenities, multiple dining venues and over 18,000 sq. ft. of meeting and event space.
Rogers Convention Center offers 125,000 sq. ft. and is close to surrounding cities and Arkansas's biggest national attractions. Only 10 miles away from XNA, Rogers Convention Center has a maximum capacity of 5,000 and is connected to Embassy Suites Northwest Arkansas.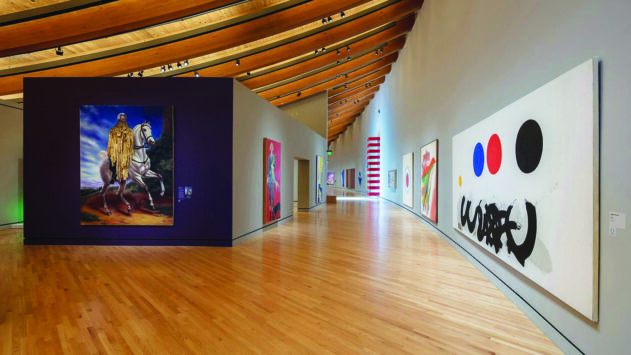 Crystal Bridges Museum of American Art in Bentonville (the home of Walmart) provides both indoor and outdoor spaces along with a dedicated event manager. Planners can customize the menu, bar and decor. Offering
several options from the humble seminar room of 273 sq. ft. up to the full museum buyout for up to 1,000 attendees, this Arkansas museum will be sure to give an event personality.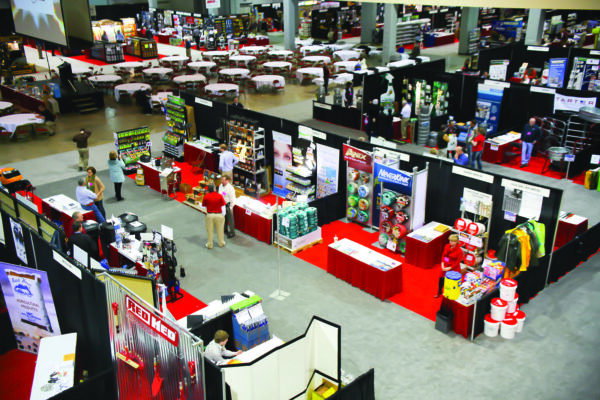 Statehouse Convention Center in the capital city of Little Rock received its Global Biorisk Advisory Council (GBAC) STAR accreditation in March of 2021 for its excellent standards for cleaning, disinfection and disease prevention. The 220,000-squarefoot center is connected to Little Rock Marriott and offers on-site AV, security and trained telecommunication professionals. Marriott also offers an additional.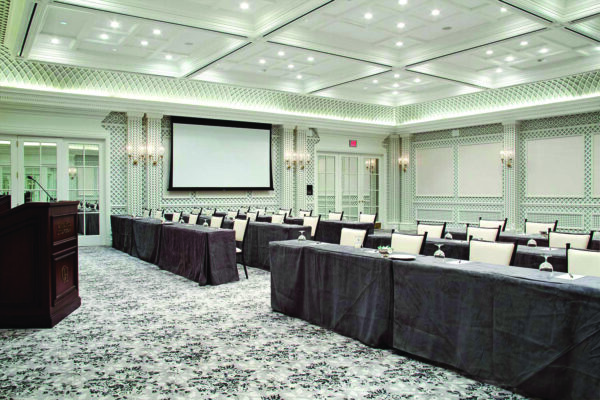 Capital Hotel in Little Rock has been recognized as one of the best small meeting hotels in the nation. Each of the five meeting rooms has its own kitchen with meal service. The conference room is 6,000 sq. ft. with a capacity of 120 guests for a meal configuration. The historic "front porch of Little Rock" is composed of 94 guest rooms and two dining options offering elevated southern comfort specialties.
5 REASONS MEETING PROFS LOVE ARKANSAS
Accessible and affordable. Arkansas offers a budget-friendly destination with ease of access from the two major national airports, Bill and Hillary Clinton National Airport (LIT) in Little Rock and Northwest Arkansas International Airport (XNA) in Fayetteville. Both airports are adjacent to interstate highways and offer affordable flights.
Enjoy the outdoors. "Arkansas's State Park Lodges (photo left) are unique sites, welcoming planners and guests to striking landscapes and spacious facilities," says Ledbetter. Retreats and board meetings from 75-300 can enjoy the outdoors at Arkansas lodges.
Clinton Presidential Center. Named after America's former president, the Clinton Presidential Center in the state's capitol of Little Rock is so much more than a meeting space. The interactive collection of exhibitions features American history, while providing fun activities and an award-winning restaurant. For special events, the center offers over 10,000 sq. ft. of space.
Southern culinary delights. Arkansas is home to many farms offering true farm-to-table cuisine. "Our many farms mean that much of your food is sourced locally from the best farm-fresh ingredients," says Ledbetter.
Little Rock has it all. The Arkansas capitol city of Little Rock has over 35 meeting and convention venues
and easy access to interstate highways. With 7,200 hotel rooms and 220,000 sq. ft. of meeting space in
the Statehouse Convention Center alone, Ledbetter says "Little Rock is ready to play host to events!"