Cbus continued to add meeting magic over last 3 years
Ohio's capital city makes gathering easy with a recently expanded, 1.8 million-square-foot Greater Columbus Convention Center connected to 2,700 guest rooms. A new 468-room expansion of Hilton Columbus Downtown scheduled to open in the fall will bring the total number of convention hotel rooms on that property alone to 1,000 with total meeting space to 75,000 sq. ft.
Talk about convenient. John Glenn Columbus International Airport (CMH) is 6 miles from downtown and offers 148 nonstop flights daily via 9 airlines, including one of the pioneering destinations for new Breeze Airways. Cbus is within a day's drive or one-hour flight from more than half of the country.
With so much to see and do in this fast-growing city, we created a sample 3-Day Agenda so you and your guests can get the most out of a visit.
Day 1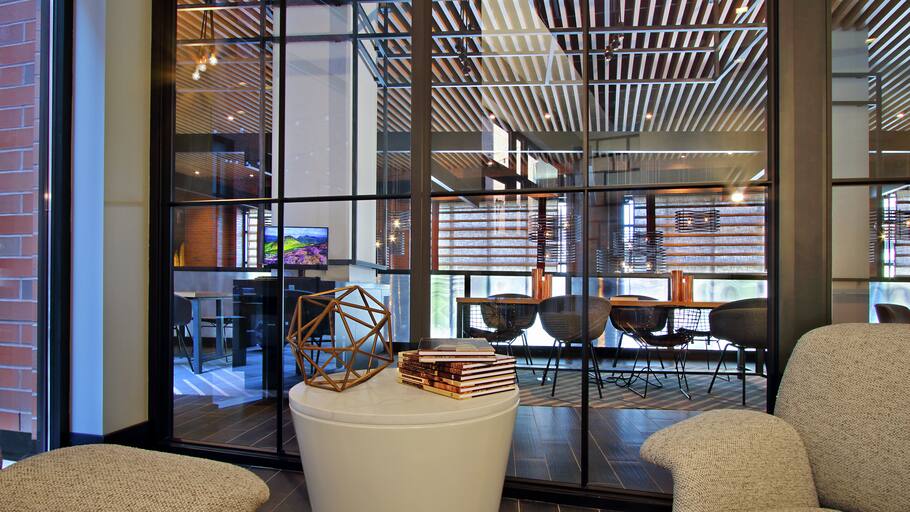 Check in at one of the convenient new or remodeled properties steps from the convention center. AC Hotel by Marriott–Columbus Downtown recently opened with 160 European-style guest rooms and Lumin Sky Bar & Kitchen offering craft beer, signature cocktails and Spanish-inspired small plates. Canopy by Hilton Columbus Downtown Short North boasts 167 hip guest rooms and a rooftop lounge oasis.
Next door, Crowne Plaza Columbus Downtown transformed into Sonesta Columbus Downtown after a $25 million renovation. The 421 loft-style guest rooms and 13,000 sq. ft. of meeting space are directly connected to the convention center. Graduate Columbus recently swung open the doors on a 171-room property in Short North that focuses on local alums and features its own mural-enhanced rooftop space.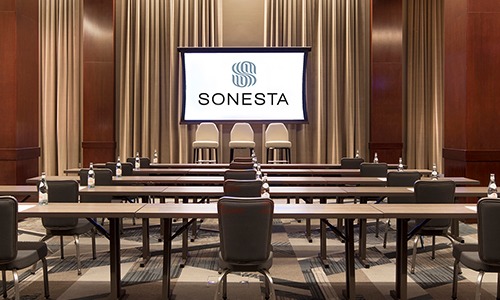 Hyatt Regency Columbus recently completed a renovation of its 633 modern guest rooms, including the addition of allergy-friendly rooms. This property's 70,000 sq. ft. of meeting space also offers easy access to the convention center.
Read More: Covid-19 Didn't Slow Columbus Down
Welcome attendees with a reception at Hilton Columbus Downtown rooftop event space where everyone can get their bearings with unmatched views of the city and park beyond. Or, move the action inside Center of Science and Industry (CoSI) for an interactive journey that encourages exploration of everything from dinosaurs to machines.
Day 2
Why not start the day with a group jog/walk in the city named in the top 20 for runners? Experience Columbus recommends a one-mile loop that starts on High Street and winds under the arches through the Short North Arts District, veers left on Buttles Ave. takes runners past Cocoa Manor, home to the owner of buckeye candy maker Anthony-Thomas Candy Company and the rest of Victorian Village. Swing back to the convention center through Goodale Park, Columbus' oldest planned park.
"Fun Fact: What is now known as "Short North" Arts District was named by police because it was north of downtown Columbus and short of The Ohio State University campus."
After a general session at Greater Columbus Convention Center, which offers streaming packages through its in-house production team, break for a lunch that will please everyone at Budd Dairy Food Hall, a restaurant incubator offering spaces for entrepreneurial, chef-driven concepts, and also includes a live-performance stage, multiple bars, interactive games, private event space and a rooftop deck. Or head to one of the city's oldest and liveliest gathering spaces, North Market in the original downtown location or in Bridge Park to meet local farmers, merchants and makers.
Read More: Painting a Columbus, Ohio Event
Don't take our word for where to go for North Short nightlife. Experience Columbus invites iOS users to text their virtual assistant, just like they would a friend, to see what's nearby, where to eat, shop or play. A new Flash Briefing available through Alexa also provides daily updates. Digital attendee savings passes make it easy to access discounts and deals at local businesses during downtime.
Day 3
For a meaningful affair on the banks of Scioto River, National Veterans Memorial and Museum is a 50,000-square-foot nautilus that eloquently tells veteran stories in the great hall and outside in the nature-inspired amphitheater. The journey through this inspiring space will leave everyone connected on a deeper level.
This article appears in the June 2022 issue.