The water's warm, the days long, the thrills many in 'Pure Michigan'
For Hemingway, it was the gurgling trout streams of northwestern Michigan. For vast numbers of Michiganders, it's any of the 10,031 inland lakes, plus the Great Lakes of Erie, Michigan, Huron and Superior and the nearly great Lake St. Clair that almost completely delineate the state's boundaries. In fair weather, weekend and vacation pilgrimages "Up North" from the urban centers to these waterfront havens are almost a test of residency.
That's when the beaches are abuzz, all manner of water activities are in full swing, and the barbecues float irresistibility on the breezes. But even as the getaway spots boom, there remain a multitude of reasons to hang and enjoy the outdoors in the inland cities and towns, as well. Fairs. Festivals. Concerts. Street parties. Pro and amateur sporting events. The list goes on.
As anyone in Michigan will tell you, there's no better place in the country to be in the lazy days of summer and the crisp days of autumn. The state's marketing slogan is "Pure Michigan," and it doesn't get any purer than then.
Here's an update of what's on.
Metro Detroit
Why Detroit? This is how the Detroit CVB responds to that existential question: "Because mainstream is boring. Because it's time to be the meeting industry's next disruptor. Because it's the city people are talking about—in a good way."
"As anyone in Michigan will tell you, there's no better place to be in the lazy days of summer and crisp days of autumn."
That's right on the mark. World-famous Detroit (metro population 3.5 million) is where, depending on your group's inclinations, the experience can be over-the-top elegant or thrillingly edgy. And when you can take advantage of its outdoor allures, the needle on the attraction meter swings excitedly even higher.
Summer and Fall Fun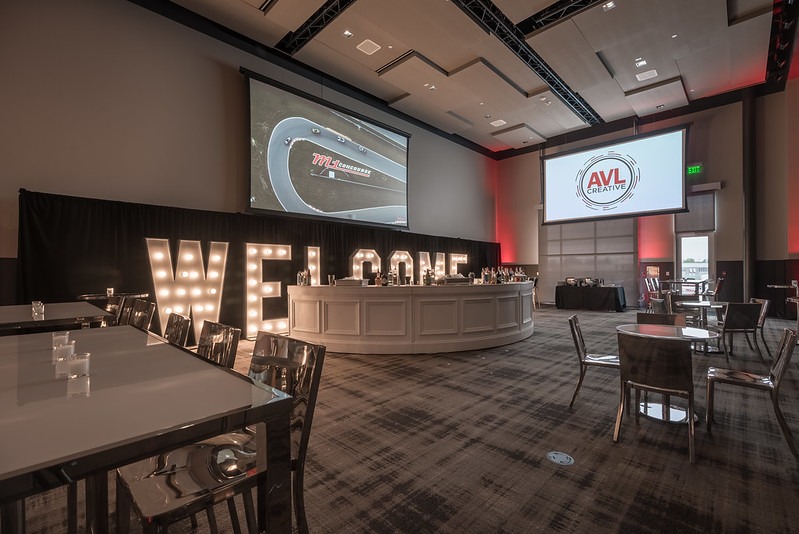 No surprise—car culture runs deep in these parts. So, how about joining the world's largest one-day automotive event, the Woodward Dream Cruise, which draws some 1.5 million participants and spectators? On Aug. 20, over 40,000 classic cars will rumble along Woodward Avenue (which was the world's first paved street) and the streets of Oakland County just north of Detroit. It's free to attend—and drive in.
"The Detroit experience can be over-the-top elegant or thrillingly edgy."
True car lovers will want to arrive a day early for the Woodward Dream Show on Aug. 19 at the M1 Concourse, an 87-acre, state-of-the-art event and entertainment venue in Pontiac that features rentable outdoor and indoor spaces overlooking Champion Motor Speedway performance driving track. 2022 is a big year because the Lincoln brand turns 100, the Pontiac Firebird turns 55 years old, and the Ford Deuce turns 90 (you know, the legendary 1932 Ford Model 18 with the side-valve flathead V-8 engine, the only car the Beach Boys rhapsodized about?).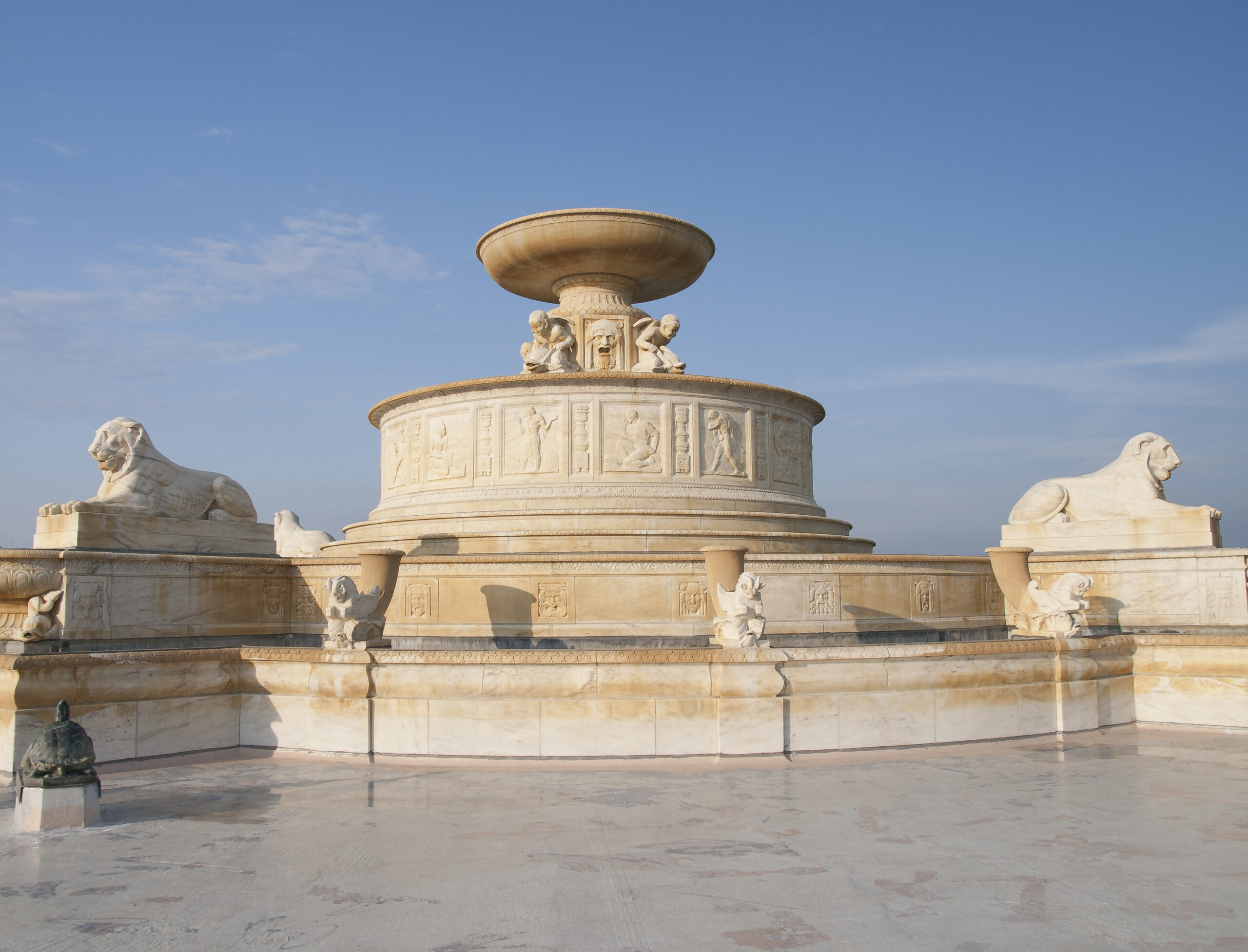 Want more Motor City varoom? The Chevrolet Detroit Grand Prix will take place June 3-5, kicking off summer in Detroit. This will be the final year this heart-pounding circuit is held at Belle Isle State Park, the 982-acre island in the middle of the Detroit River, because in 2023 it will return to its original home on the streets of downtown Detroit.
Belle Isle is great on any day for outdoor adventures like hiking, kayaking and canoeing, but it would be a shame for your group to miss sampling a few of its other big draws, such as recently opened Oudolf Garden, James Scott Memorial Fountain, Belle Isle Nature Center, Dossin Great Lakes Museum, Anna Scripps Whitcomb Conservatory and Belle Isle Aquarium.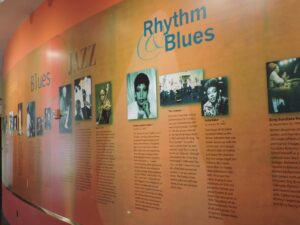 Charles H. Wright Museum of African American History, a leading institution dedicated to the African-American experience, offers group admission rates for its permanent exhibits, musical performances and other programs. From July 15-17, it also hosts the 39th annual African World Festival, Detroit's biggest celebration of the African diaspora. The event takes place on the riverfront in Hart Plaza, with live music, dance, workshops, panels, lots of soul food and other delicious fare, and an anticipated 150-plus vendors.
Another revered Detroit institution will expand its reach to the out-of-doors this summer. Motown Museum, where Berry Gordy launched the Detroit sound beloved around the world, has been a shrine to that music and its inimitable stars since the 1980s—in the humble, two-story house adorned by the sign "Hitsville U.S.A." where it was recorded. A $50 million expansion project has been underway since 2016, and next to be unveiled is a landscaped outdoor plaza with a surround-sound system to greet visitors with Motown rhythms, plus a permanent stage for scheduled and pop-up performances.
Groups can still get guided tours of the original Hitsville house and its Motown memorabilia. But if your group can't make it to the source, they can check out the museum's brand-new storefront in downtown's Greektown.
On the subject of intriguing new outdoor spaces, Ford Motor Company is well underway with the final phase of construction on the former—and iconic—Michigan Central Train Station in the near-downtown neighborhood of Corktown. Including the Book Depository, designed by renowned architect Albert Kahn, and other buildings, Ford is creating Michigan Central, a 30-acre "mobility innovation district" powered by renewable energy. Google has joined Ford as a founding member, and the state of Michigan added $126 million in support.
In addition to 1.2 million sq. ft. of commercial space, plans call for walkable spaces accessible and open to the public. Completion is expected by early next year.
Joe Louis Greenway is also under construction and when completed will be a 27.5-mile pedestrian and bike trail. The goal of the trail is to honor the legendary American boxer who called Detroit home through the creation of equity and unity by connecting Detroit neighborhoods. It will pass through five areas of the city, plus the cities of Dearborn, Hamtramck and Highland Park, and connect to other trail systems.
Read More: New and Renovated: Energized from Michigan to Montenegro
Sections of the trail are slated for completion by this fall.
Don't let a summer or early autumn visit pass without an offsite to a Saturday market at Eastern Market, the largest outdoor famer's market in the United States. Browse local Michigan produce, flowers, yummy food, and explore the dozens of murals by area artists surrounding the market. The Sunday market, which showcases the work of local artisans, will also run from June to September.

Other outstanding fresh-air activities include the Detroit Zoo in Royal Oak, where Polk Penguin Conservation Center, with its 326,000-gallon, 25-feet deep aquatic area reminiscent of Antarctica, is now open. Private events at the zoo range from catered picnics to team building. And for the ultimate Midwestern experience, Michigan State Fair will take place Sept. 1-5 over Labor Day weekend, in Novi.
Expect live music, food trucks, fair rides, circus acts and live performances, and plenty of fair stalls and judging events to peruse. Simultaneously taking place in downtown Detroit is the Detroit Jazz Festival, a free four-day event that will draw over 250,000 attendees to hear music on five stages, plus plenty of street food.
On Detroit's Near Horizon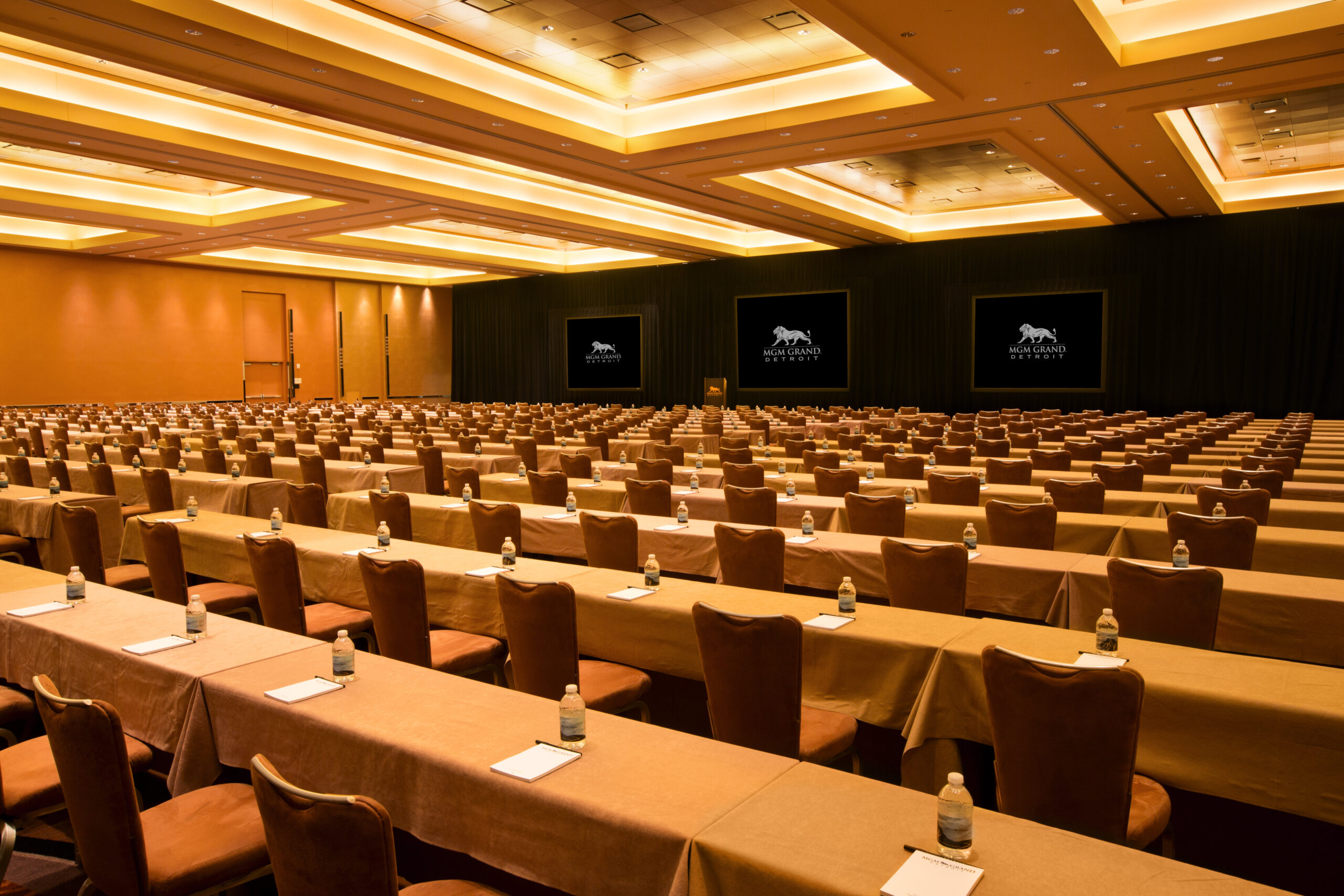 On the hotel front, Detroit is set to add over 500 new hotel rooms through current projects in construction or in pipeline development. The long-awaited, 158-room Cambria Hotel at the Ashley is slated to open this summer only three blocks from the riverfront and Huntington Place (originally Cobo Hall).
Guest rooms will feature luxurious bedding and spa-like bathrooms with Bluetooth mirrors. Dining options will include an outpost of Detroit Taco Company, and there will be a relaxing courtyard garden, rooftop bar and shopping spaces, as well as 18,000 sq. ft. of meeting space.
Corktown is getting a new boutique property: the $74 million, 227-room Godfrey Hotel, on the site that was formerly home to the offices of NFL's Detroit Lions. The fifth in the nationwide brand, it's expected to include seven floors of guest rooms, as well as a chef-driven restaurant, ballroom, and what developers are claiming will be Detroit's biggest rooftop bar and lounge. Opening is expected in 2023.
Standing out amid a slew of highly anticipated restaurant openings and expansions is a new food hall with its own rooftop bar, a $33 million redevelopment to be known as The Mosaic just north of Eastern Market.
In MGM Grand Detroit, a new Detroit Central Market concept is rolling out to replace the original buffet serving 20,000 sq. ft. of meeting space and 400 guest rooms. Four different internationally inspired outlets include Mexican street tacos, authentic Asian noodles and a Fat Daddy's Hot Chicken.
Last but far from least, Metro Detroit may be getting the nation's first Malcom X museum, located at the civil rights activist's former home in suburban Inkster. This is one of only two remaining houses still standing in which the activist lived. Recently placed on the National Register of Historic Places, the property's bright future comes after 13 years of petitions to prevent the property's demolition.
A recently awarded grant of nearly $400,000 will launch the Malcom X Inkster Archaeological Project with the Wayne State University Department of Anthropology to excavate the historical site. Construction is underway to revive and repurpose the property into a museum dedicated to Malcom X, the civil rights movement in Detroit and the Nation of Islam.
Western and Northern Michigan
Ask any Michigander where they're from, and you will inevitably get a finger pointed to a hand formed like a mitten, which the state outline definitely resembles—if you ignore its wildly scenic Upper Peninsula. Well, those beyond Metro Detroit haven't been sitting on their mittens, either.
Let's do a quick check-in at three of the most popular destinations for groups—Grand Rapids, Traverse City and Mackinac Island.
Grand Rapids
As much as Detroit is Motor City, Grand Rapids is Furniture City. At its height, 44 furniture companies resided within city limits or close environs, and it became known for this craftsmanship worldwide. Mansions of lumber barons and furniture magnates on Heritage Hill evoke that era today, and Grand Rapids still boasts five of the world's leading furniture makers. Yet the city has also steadily diversified, and the past two decades have seen Michigan's second-largest city accelerate the expansion, as well as open new and varied hotels, attractions and restaurants.
And did we mention craft breweries? So much beer in so many varieties is made there that it's picked up yet another nickname: Beer City, U.S.A. Many brewpubs have outdoor beer gardens and event space.
But before the suds sampling, why not take advantage first of a few of the more sublime outdoor attractions on offer? Like stunning Frederik Meijer Gardens & Sculpture Park, with its 158 acres of indoor and outdoor gardens, one of the nation's most significant outdoor sculpture collections, and annual horticulture and temporary sculpture exhibitions.
Among other highlights at Meijer Gardens is the serene oasis of eight-acre Richard & Helen DeVos Japanese Garden, nature trails and a boardwalk. The indoor space at Meijer is LEED Silver-certified and includes sculpture galleries, a cafe and meeting rooms. There are also five indoor themed gardens.
Well worth a quick ride to the nearby city of Holland is Windmill Island Garden, a 30-acre park in a peaceful waterfront setting. An authentic Dutch working windmill, De Zwaan, pays homage to the area's early Dutch settlement, and there are also shops, picnic areas and an hourly slide presentation and guided tour of the windmill.
By the way, if your group is visiting Grand Rapids in May, check the dates for Holland's annual Tulip Festival. Since 1929, the city has celebrated its heritage with acres of tulips in springtime bloom—millions of them bursting forth with brilliant colors in public parks, at local attractions and streetside plantings. Reader's Digest called it America's Best Small Town Festival.
Downtown Grand Rapids has added seven new hotels in recent years, bringing the room inventory to more than 2,500. Chief among meeting venues are JW Marriott Grand Rapids, with 337 guest rooms, three F&B spaces, a spa and 15,369 sq. ft. of meeting space; AC Hotel by Marriott Grand Rapids Downtown, a modern 130-room property in a transformed 127-year-old warehouses with a 19th-century facade and the brand's European aesthetic; Hyatt Place Grand Rapids Downtown, with 160 guest rooms—all with floor-to-ceiling windows—along with 1,500 sq. ft. of meeting space.
The granddaddy of city hotels is the venerable Amway Grand Plaza, Curio Collection by Hilton, an elegant 1920s landmark with an added (and recently reclad) 29-story Glass Tower. It has 682 guest rooms and 47,120 sq. ft. of meeting space.
Traverse City
In northwestern Michigan there lies a self-proclaimed "detour from the ordinary" on the "Third Coast." That would be Traverse City and environs on (or near) 32-mile-long Grand Traverse Bay of vast Lake Michigan.
Think abundant fresh air. Charming beach towns and rustic woodsy places. Old lighthouses. Even a nearby wine country. All edged by thousands of acres of trails and endless miles of shoreline.
Two adventuring high notes: kayaking on the Boardman River and trekking in Sleeping Bear Dunes National Seashore. For the first, wind your way into downtown Traverse City by following the river or choose to paddle into Grand Traverse Bay. For the second, try group biking along sections of the Sleeping Bear Heritage Trail or climbing the mountains of sand at the Dune Climb.
Meeting facilities can be found at a variety of full-service hotels and resorts, with spaces ranging up to 86,500 sq. ft. Something more unique? That would be Kirkbride Hall, a castle-like Italianate structure designed to soothe its former mental asylum inmates with beauty and grandeur in what's now The Village at Grand Traverse Commons. Seated events for up to 150 attendees can soak in the history and aura of its former chapel.
This is but a hint of what Traverse City and its environs has in store for groups. Its beautiful natural settings and scenic vistas call out for al fresco meetings and events.
Mackinac Island
Your group arrives by ferryboat. To a fairy tale of an island in Lake Huron between Michigan's Upper and Lower peninsulas. Mackinac Island (it's pronounced Mack-i-naw) State Park, rife with trails, woods and the limestone Arch Rock formation, covers most of the island. Hoary Fort Mackinac, dating to 1780, awaits exploration as a walled cluster of military buildings on a coastal bluff.
But first impressions are important, and the City of Mackinac Island does it well. It's so cute you'd think it was a Disney confection. For one thing, there are no cars. Motorized vehicles have been prohibited since 1896 because the horses were disturbed by the noisy engines. Instead, people get about on horse-drawn carriages commanded by liveried men and women holding the reins, on bikes and on foot. Art galleries offering works by local artists and artisans and other "island retail" abound.
It's a time warp fueled by the famous island-made fudge.
For groups, the epitome of the Mackinac experience is stately Grand Hotel, a National Historic Landmark built in 1887. Think Afternoon Tea in the Parlor. Croquet and bocce in the Tea Garden. Dressing up for dinner and nightly dancing to the sounds of the Grand Hotel Orchestra. Sitting in a rocking chair on the world's longest porch with views of the Straits of Mackinac.
"Mackinac Island is a time warp fueled by the famous island-made fudge."
This 388-room historic property's outdoor pool and its surrounding area underwent a recent renovation and expansion, including a new meeting space on the pool house's second floor. In addition to the event space totaling 22,000 sq. ft. (including 16,000-square-foot Woodfill Conference Center, with six meeting rooms under one roof), Grand Hotel features several other outdoor and indoor settings.
Presidents, governors and other powerful leaders have convened there, and so can your group.
Resources
Experience Grand Rapids
Mackinac Island Tourism Bureau
Traverse City Tourism
Visit Detroit
This article appears in the June 2022 issue.