Boston, Newport and Hartford are welcoming groups in style
This year's travel theme, according to a recent New York Times story, is Go Big. Pent-up consumer demand for travel to big, exciting destinations and big new experiences has exploded, fueling the industry's anticipated return to prepandemic levels by the end of 2022.
Go Big is also spilling into the meetings arena, where the demand—and need—for F2F meetings after years of Zoom calls is spiking. In their 2022 Global Meetings and Events Forecast, survey respondents in every region told American Express that "their budgets, the number of meetings they are planning and the number of attendees they are expecting to see face-to-face are going up in 2022." And that "the clear priority for organizations is to get back to in-person meetings as quickly as possible."
That's good news, also, for incentive and VIP travel, which have faced scaled-back trips or postponed rewards. Proof from the front lines: "We've seen it through our partners," says David G. O'Donnell, vice president of strategic communications for Greater Boston Convention & Visitors Bureau. Although the bureau itself hasn't experienced a dramatic uptick in leads, he says, "We've heard through our hotel and corporate partners that there has been a rebound, and that the trend is building."
Which begs the question, how are incentive professionals addressing this welcome trend? The answer is, as always: Go Bigger.
Bigger, more social media-worthy tangibles, such as luxe new or celebrated properties, luxe wellness amenities, over-the-top dining.
Bigger, more customized experiences, data driven by pre-trip surveys of participants' hobbies, interests, preference for outdoor adventures or wellness options.
Bigger, more robust budgets. There's already buy-in from C-suites, as overall incentive budgets are expected to increase by 34% this year, according to the Incentive Research Foundation's Industry Outlook for 2022. Planners are offsetting possible rising costs by listening to their top performers who want more free time and then using those extra dollars for upgrades in air or accommodations.
"We've heard through our hotel and corporate partners that there has been a rebound, and that the trend is building."
–  David G. O'Donnell, Greater Boston Convention & Visitors Bureau
Big destinations, obviously, play a significant role in the success of incentives and VIP travel. Today, while individual travelers are going big internationally, many companies remain focused on domestic travel due to Covid restrictions and concerns. With this in mind, here's a look at two top U.S. incentive destinations, Greater Boston, MA and Newport, RI, that are primed to go bigger.
Read More: Smart Chat: Martha Sheridan, CEO of Boston CVB
Greater Boston, Massachusetts
After sequestering for two years in sometimes remote outdoor destinations, meeting attendees have missed the visceral excitement of a 24/7 urban destination, with a red-hot dining scene, myriad activities and headliner entertainment. Where better than Boston, New England's vibrant, easily accessible hub, to ensconce your top performers.
"Our diverse inventory of luxury properties and premium experiences always make Boston a compelling destination for luxury and incentive travel," O'Donnell says. "Over the past 18 months, Boston has seen an explosion of top-tier properties coming to the market, either as new openings or following major renovations. This trend will continue with the opening of the Raffles property later this year."
New and Transformed Hotels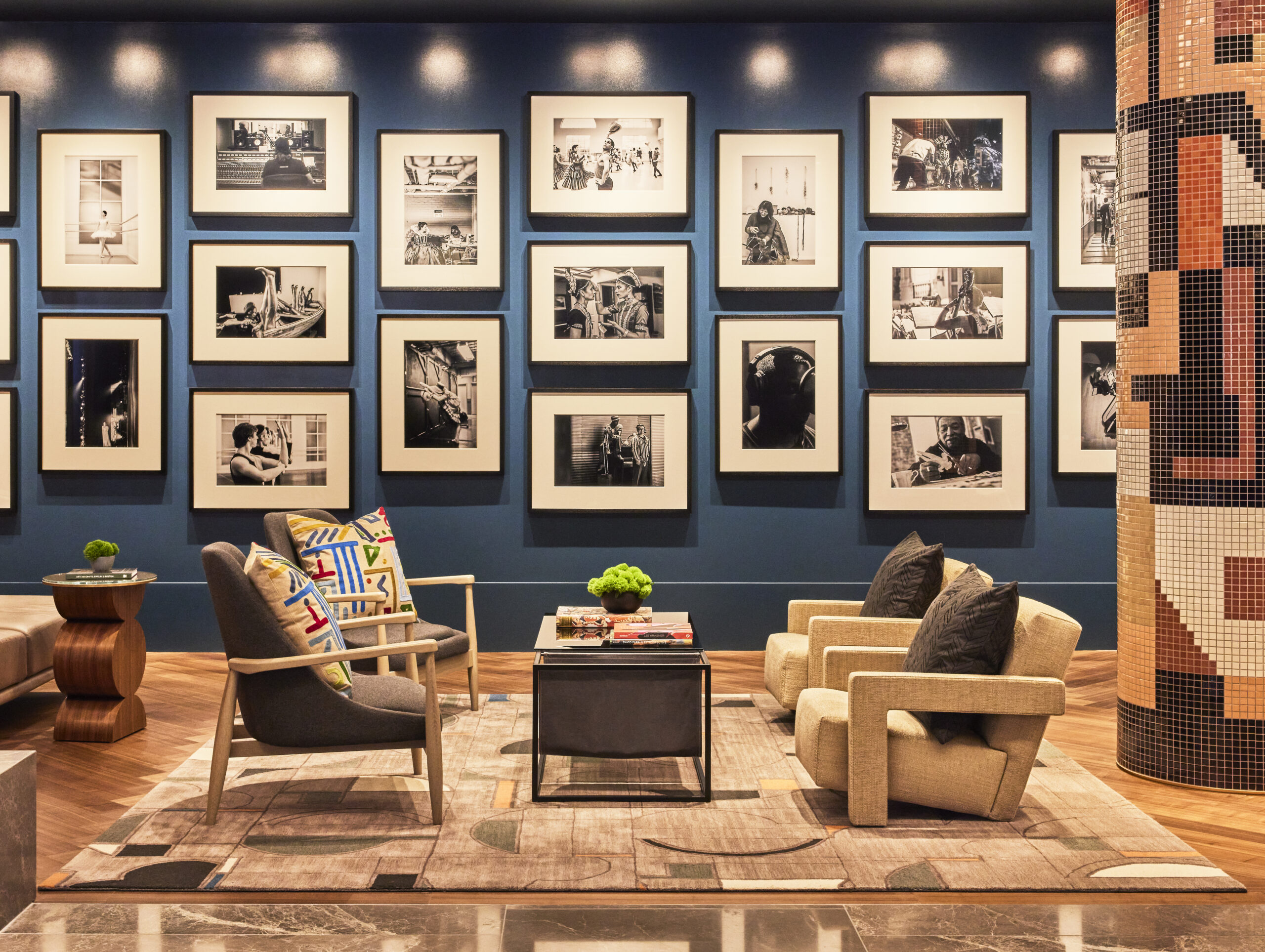 Opening early 2023, Raffles Boston Back Bay Hotel & Residences is the first of this super luxe brand in North America. The LEED Gold-certified hotel will feature 147 guest rooms, along with 146 branded residences, in a new, 35-story building on Copley Square. It will include signature hotel services such as the renowned Raffles Butler, five F&B venues, a state-of-the art spa with a 20-meter indoor pool, a rooftop garden terrace and lounge, and expansive meeting and pre-function spaces.
Newly opened in March, Canopy by Hilton Boston Downtown is the first Massachusetts location of the company's lifestyle brand. The 212-room boutique property, tucked between downtown and the North End, mixes contemporary and historical elements that create a neighborhood feel for its out-of-town guests. Five wraparound balcony rooms on the top floor offer sweeping views of the Greenway, North End, Zakim Bridge and TD Garden. It offers 1,722 sq. ft. of meeting space and two restaurants (one opening in September).
The Langham, Boston, a member of Langham Hotels & Resorts, reopened in 2021 after a two-year, $200 million-renovation that included all guest rooms and public spaces. Surrounded by a extensive art collection, the 312-room hotel (formerly the 1922 Federal Reserve Bank of Boston) draws meetings with 11 unique venues and 13,500 sq. ft. of event space including two new ballrooms. Guests staying in Executive Rooms and Suites enjoy complimentary access to The Langham Club, the brand's signature private retreat on the eighth floor. Grana, set in the former bank's grand hall, showcases Italian family-style dishes; an indoor lap pool debuts this summer.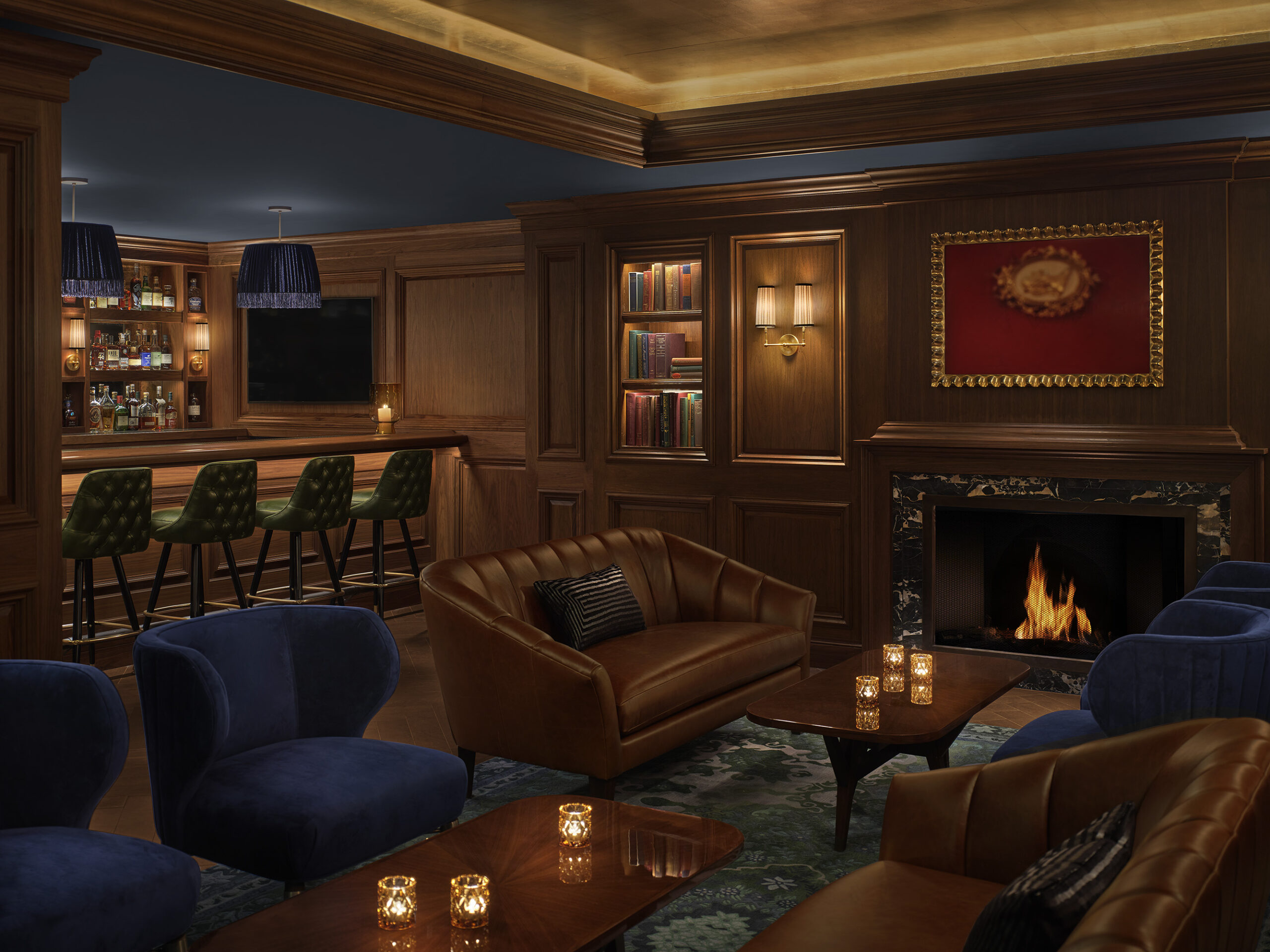 Also reopened in 2021 is The Newbury Boston Hotel, in the city's Back Bay. This beautifully restored luxury property, dating back to 1927, combines its architectural heritage with boutique-style contemporary accommodations that feature special touches such as evening turn-down service and twice-daily housekeeping. The property, which debuted as an independent branded property (formerly operated under Ritz-Carlton and Taj flags), features 286 guest rooms, 16,067 sq. ft. of meeting space and a glass-enclosed rooftop where Contessa, an Italian-themed restaurant, holds court.
On a larger scale is Omni Boston Hotel at the Seaport, which opened its doors last September with 1,054 guest rooms, including 52 suites, within two, 22-story towers. The hotel's contemporary architecture is reflected throughout the interiors, where bright windows bring in the revitalized seaport and dramatic cityscapes that give guests a sense of place.
Amenities include seven dining experiences, including Kestra, an upscale, all-day dining option with Mediterranean-American influences, a scenic rooftop pool and spa. Located steps away from the Boston Convention and Exhibition Center, it attracts both VIPs and incentives; it also makes an ideal step up for an incentive that's tied to an existing meeting in any of the property's 100,000 sq. ft. of function space—or bigger happenings at the center.
Bigger Experiences
Tying in an incentive or VIP trip with a major sports event is a win-win—and Greater Boston has no lack of them. According to Boston's O'Donnell, the CVB has seen significant interest around such events this past spring, including the US Open. This annual event draws the world's best tennis players, and luxury suites in Arthur Ashe Stadium, with an exterior balcony and interior lounge, allow prime viewing. Private hospitality opportunities for groups of 60+ include premium seats in Arthur Ashe or Louis Armstrong stadiums, access to a customizable air-conditioned space and customized dining and bar menus.
Multiple Michelin-star chef Gordon Ramsay's newly opened Back Bay restaurant, Ramsay's Kitchen, is a hot reservation for groups. The menu at this first-of-a-brand leans toward classics like beef wellington, local fare like bouillabaisse and international dishes with a local twist. It encompasses a raw bar, bar and lounge space, two private dining areas and a seasonal patio in addition to its main dining room. Book soon.
For a short-lead VIP travel group, they may be playing your song at the brand new (launching in September) MGM Music Hall at Fenway. Let your attendees be the first on the block to snag box seats at this new, year-round venue, built by Fenway Sports Group in partnership with Live Nation—and get the baseball vibe as a plus.
Newport
Newport, a coastal city on Aquidneck Island, is inherently a Big destination: Surrounded by Narragansett Bay, the city enjoys five-star status due to its location, storied history, diverse attractions and deluxe hotels, some of them former mansions from the opulent Gilded Age, says Kathryn Farrington, vice president of marketing for Discover Newport.
Read More: Newport, Rhode Island: Small Meets on the East Coast
Newport is also a drive market destination, an appealing in-region option for many organizations. Typically drawing from Boston, Connecticut, New York and New Jersey, the market's boundaries increased to include mid-Atlantic states during the pandemic, contributing to a resurgence that has been "fast and furious," according to Cheryl Twiss, director of sales for The Chanler at Cliff Walk, a former mansion house.
"The market's boundaries increased during the pandemic, contributing to a resurgence that has been fast and furious."
—  Cheryl Twiss, The Chanler at Cliff Walk
Newly Opened and Renovated Hotels
The Vanderbilt, the reimagined historic home of Alfred Gwynne Vanderbilt, opened its resplendent doors only a few months ago. Part of Auberge Resorts Collection, it welcomes guests to stay in 33 stylish rooms, play a game of pool in the Snooker Room or refresh in indoor and outdoor pools. The tavern-style Dining Room opens into an ivy-covered garden, while the roof deck takes advantage of the alfresco view. Several venues combine for a total of 3,464 sq. ft. of meeting space.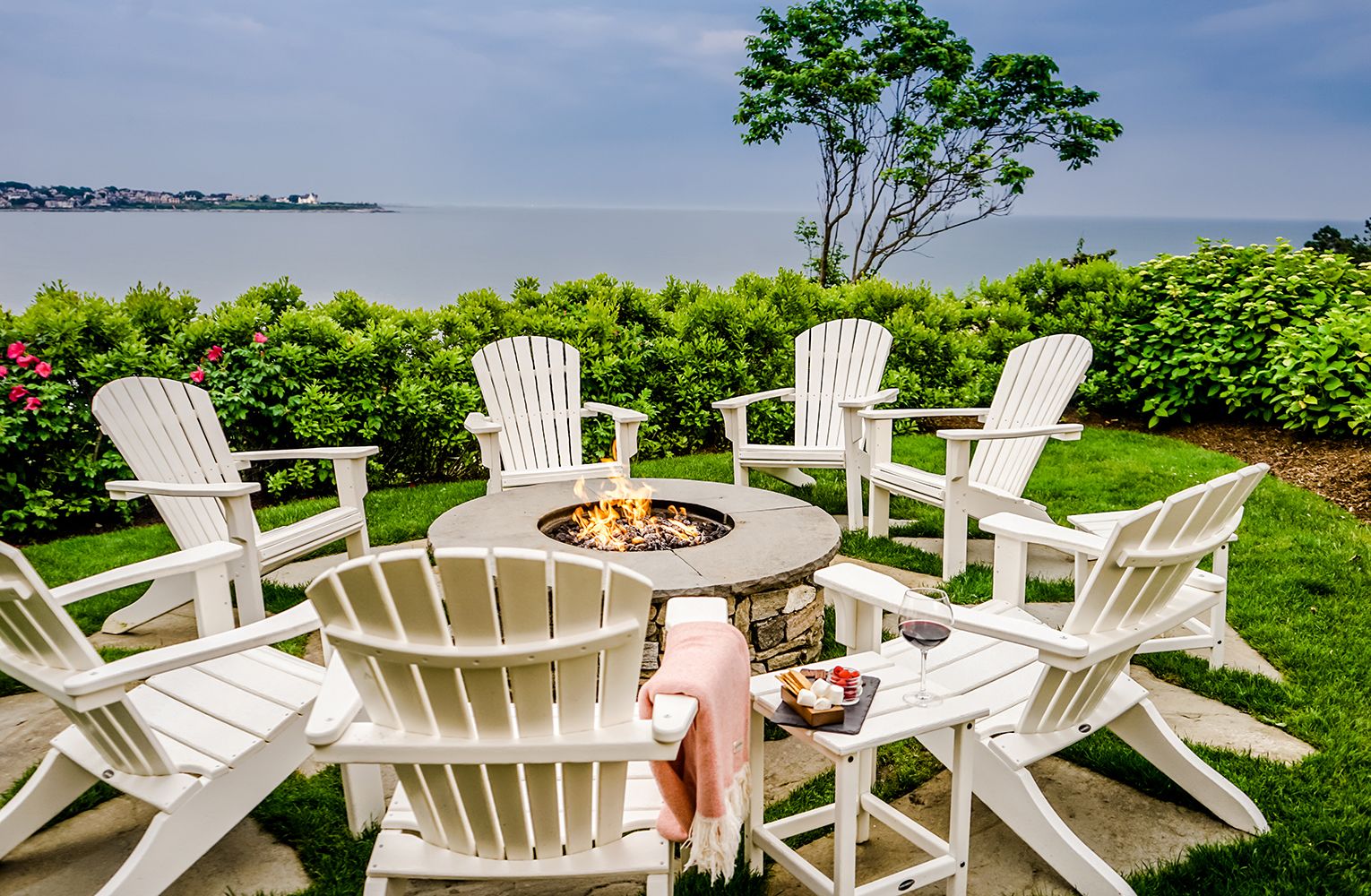 Situated directly on Cliff Walk, the famous 3.5-mile trail along Newport's eastern shoreline, The Chanler at Cliff Walk was transformed from a Gilded Age mansion to today's glamorous hotel in 2003. Still fresh from a 2018 renovation, it offers 20 individually styled guest rooms and villas, fine dining at Cara, which specializes in contemporary, European-inspired dishes, and 1,000 sq. ft. of meeting space, plus sprawling manicured lawns. The hotel also offers elite partnerships that are not available to the public, such as private charter jet service.
For a full resort experience, consider Gurney's Newport Resort & Marina, located on Goat Island in Narragansett Bay. This property, the former Hyatt Regency, completed the final phase of its $18 million renovation in 2018, encompassing all 257 guest rooms and suites and public areas. Event spaces span more than 27,000 sq. ft., including two ballrooms. Showfish Newport, featuring its namesake cuisine, is among several F&B options, while a saltwater outdoor pool and an indoor heated pool in the spa added other high-end touches. Live and DJ entertainment round out the week on Fridays and Saturdays.
Bigger Experiences
Newport is all about the water: sailing, sightseeing, cruises. For an over-the-top experience, America's Cup Charters can arrange a casual race for your group with their 12 Meter Class yachts, which were designed, built and raced in the America's Cup in the '60s and '70s. While some guests may choose to sit back, relax and enjoy the ride, this race is an "amazing hands-on experience" for those who choose to participate, says Julie L. Lassy, sails manager. No experience is necessary, she stresses, although they require at least six of the 12 guests on each chartered boat to actively participate. "Our crew will teach them all they need to know."
If you've got a group who'll bring their tennis rackets instead of golf clubs, Newport's International Tennis Hall of Fame offers the opportunity to play on their legendary grass courts. Over the years, all of the greatest champions in tennis history have played on these courts—and your group can too, along with a pro if so desired (sorry, Serena's not available). For attendees without a killer serve, there's the friendly competition of croquet on the lawn, where up to eight guests per round (two teams of four) can play under the instruction of a croquet pro.
Newport's great houses tell the story of this historically intact city. You might plan a private, VIP Access Tour of one of Newport's fabled mansions, which allows you to visit and see areas not open to the public, then top off the tour with a champagne or Gilded Age cocktail reception on the lawn or in the garden. You can custom-create your tour and event through The Preservation Society of Newport County, which holds the Newport Mansions in trust.
Hartford, Connecticut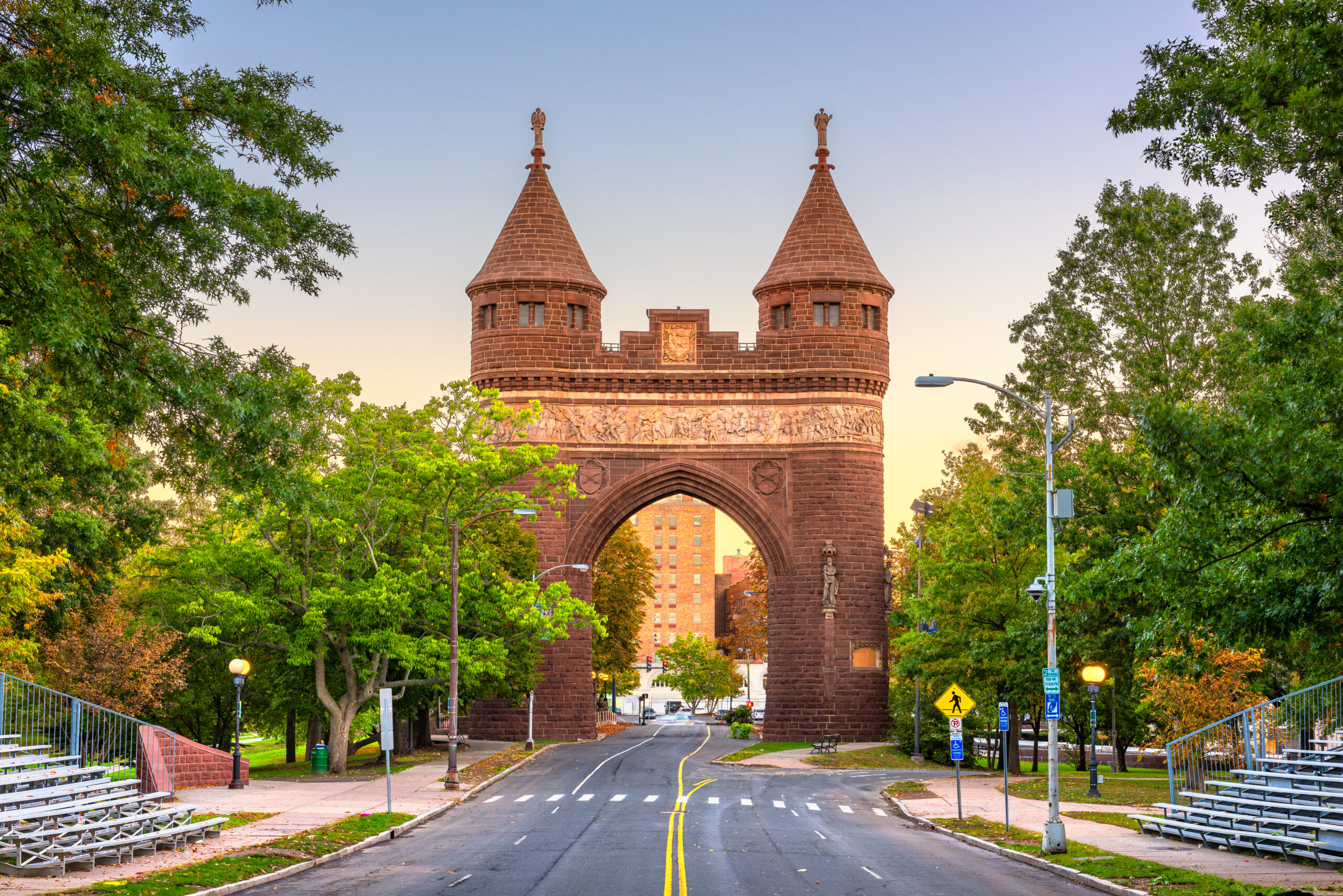 Conveniently poised between New York City and Boston, the Constitution State's capital of Hartford is easily accessible by car, bus, train and air through a newly improved Bradley International Airport (BDL). More than 23.5 million people live within a 2.5-hour drive of Connecticut.
Robert Murdock, president of Connecticut Convention & Sports Bureau, explains, "Our compact size makes it easy for groups to meet and day trip to numerous off-site attractions. From the sandy beaches of the Long Island Sound to theater and museums in exciting cities, to entertainment at two of the world's largest casinos, to cruising on the Connecticut River and hiking the foothills of the Berkshire Mountains in Litchfield County, there is something for every group and every attendee."
All that rich diversity and culture often checks in at lower prices than the big cities, but without skimping on impact. In fact, the state is home to more than 1,500 sites on the National Historic Registry.
"Our compact size makes it easy for groups to meet and day trip to numerous off-site attractions."
—  Robert Murdock, Connecticut Convention & Sports Bureau
Hartford was founded in 1635 and was an early industrial and insurance powerhouse. The walkable downtown boasts historic buildings that have been lovingly restored nestled up against strikingly modern creations such as Connecticut Science Center, designed by famed architect Cesar Pelli.
New and Transformed
Sheraton Hartford Hotel at Bradley International Airport (BDL), which is attached to the concourse of the airport in Windsor Locks, recently completed renovation of all 237 overnight rooms and suites. Next up will be renovation of all common spaces. All rooms have multi-paned, sound-proof windows perfect for watching take-offs and landings.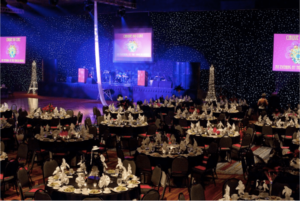 Connecticut Convention Center, the largest between NYC and Boston, with 540,000 sq. ft. of flexible meeting space in the heart of Front Street District connects to Marriott Hartford Downtown (409 guest rooms, 13,500 sq. ft. of meeting space). It is GBAC STAR-accredited, overlooks the Connecticut River and was recently fitted with technology to feature "Beyond Van Gogh: The Immersive Experience".
Scheduled to open in January, 2023, Bristol Event Center just 19 miles west of Hartford, will combine innovation, style and flexibility. The cornerstone of the campus will be the chic and innovative Century Ballroom, featuring 50,000 sq. ft. of flexible event space, including a state-of-the art lecture room, and an expansive outdoor area. Two on-site hotels will include a 141-room Bristol DoubleTree by Hilton, and 90-room Bristol Home2 Suites by Hilton.
Bigger Experiences
Hartford is perched on the banks of the Connecticut River, a 406-mile waterway—the longest in New England. This vaulted location lends itself to elevated outings. From kayaking and paddleboarding on the meandering waterway to ice skating at Bushnell Park, history and modern conveniences go hand-in-hand. Must-see, white-glove tours of Mark Twain and Harriet Beecher houses leave visitors feeling that they are part of something bigger when they are in town.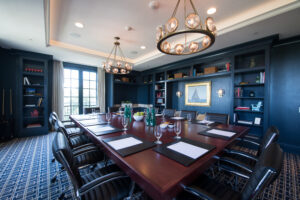 How better to treat your attendees to the royal treatment than with a tour of Wadsworth Atheneum Museum of Art, the oldest continually operating public art museum in the United States? The castle-inspired building was founded in 1842 and features some of the finest pieces of Baroque art in the world alongside local Hudson River School landscapes.
DELAMAR West Hartford is an example of an elegantly appointed, luxury hotel with onsite amenities that include fine dining and a full-service luxury spa. Located in the vibrant West Hartford Center retail and restaurant area, and across the street from Blue Back Square, the boutique property wows with 114 rooms and suites, all built to LEED Gold Standard. Artisan West Hartford, the on-site dining option, specializes in New England inspired American cuisine with an emphasis on farm fresh fare from its onsite garden and local and regional farms.
The spa is a favorite with incentive groups as European treatments using leading skincare brands, such as Biologique Recherche, include "Bisses Puity", a cellular refining scrub made with omega-rich rose oil and "Energy of the Glacier" anti-aging massage ritual to restore vitality.
Even the lush Keney Park Golf Course boasts auspicious origins as its first nine holes were designed by legendary greens architect Devereux Emmet and built in 1927. It is now a par-70, 18-hole champion course with a cozy clubhouse featuring craft beers on-tap.
Cape Cod Escapes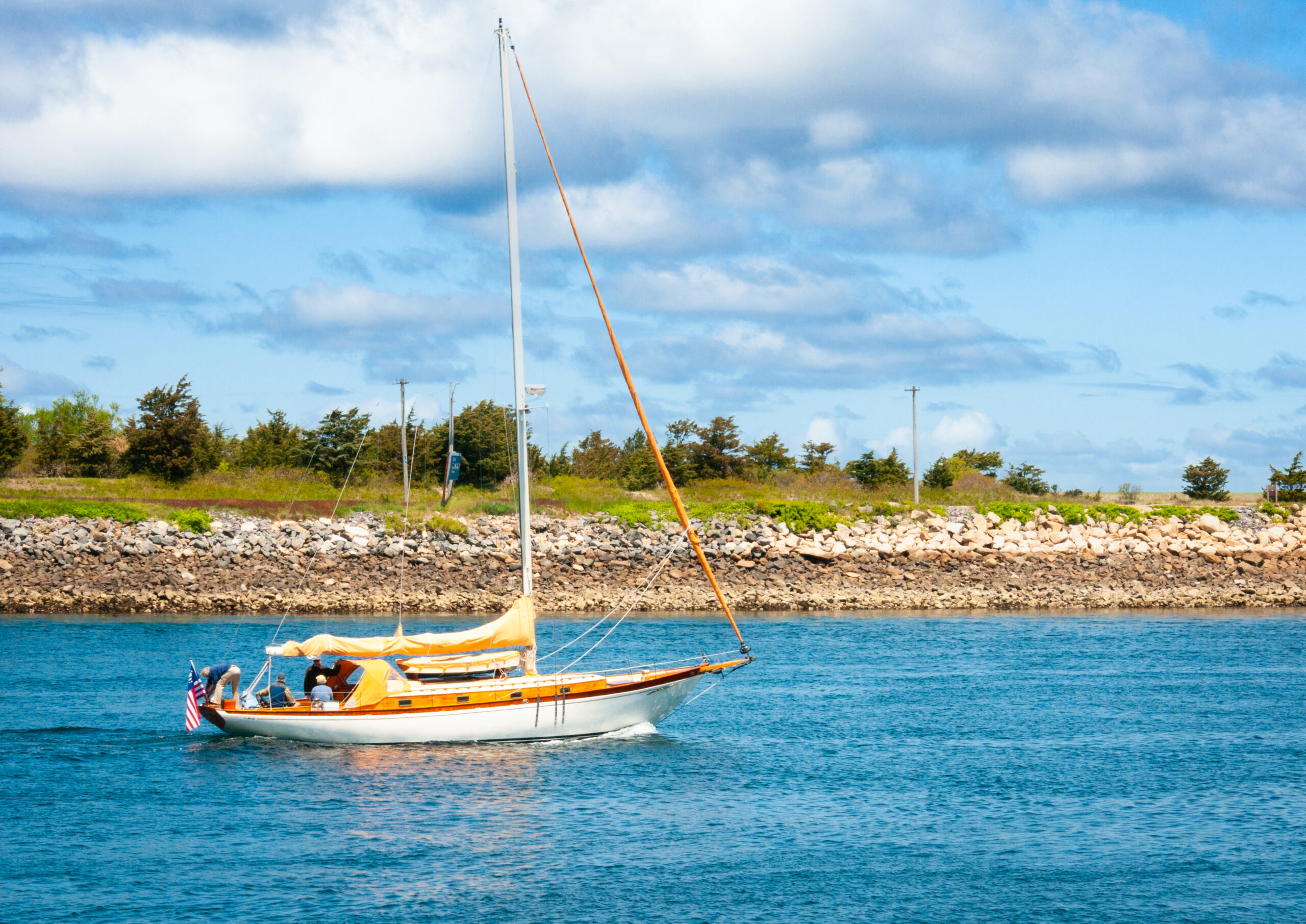 Massachusetts' coast sparkles with bespoke adventure opportunities. "The Cape", as it is known to locals, is a 40-mile stretch of New England coast that has become a legendary with Northeastern city refugees for hosting a more laid-back approach to living. Cape Cod moments include oyster farm tours paired with Champagne, whisky or wine. How about edible flower tasting at an organic farm? Of course, the traditional sports of golfing, sunbathing and toasting the setting sun never seem to go out of style, either. We looked at inspiration-worthy outings from Martha's Vineyard to Nantucket.
"Cape Cod has a rich and highly diverse culture that extends much more than you read in history books," says Patti Lloyd, vice president of sales for Cape Cod Chamber of Commerce. "[This includes everything from] the traditional architecture, lighthouses and small beach-side villages to discovering the arts, music and religious history associated with Cape Cod."
Ocean Edge Resort & Golf Club in Brewster charms with greens and blues. The 429-acre waterfront property is home to both a challenging Jack Nicklaus-designed golf course and a sustainable oyster farm. The hotel's restaurants and bars use herbs grown on-premises, in cocktails and cuisine.
Chatham Bars Inn's vessels allow groups to take to the sea for seal and whale-spotting before returning to the 217-guest-room retreat fed by the resort's 8-acre farm.
The County Club at New Seabury overlooking Nantucket Sound boasts two championship waterfront golf courses, full-service clubhouse, five restaurants, two beach clubs, 16 tennis courts, walking trails and a sophisticated ballroom and boardroom access for up to 250. This is elegant gathering at its most relaxed.
Resources
Discover Newport
Greater Boston Convention & Visitors Bureau
Omni Boston Hotel at the Seaport
This article appears in the June 2022 issue.