The heart of the American Colonies is beating fast
New England and the Mid-Atlantic states are as "olde" as states get in this country. Yet, dating from their earliest days, they were anything but static. Up and down the Atlantic Seaboard, each of them has its distinct personality—a range of personalities, cultures and attributes within each, really—yet all are united in steadfast forward motion.
So, while attendees seldom tire of Boston's living history, Rhode Island's Gilded Age luxury in Newport, Philadelphia's Main Line or Virginia's genteel charm, they unfailingly respond with equal enthusiasm to what's new, vibrant and even a bit edgy.
A whole lot of new and exciting developments in the meetings scene are unfolding in this part of the nation and will be ready for prime time when face-to-face is back in business. Let's take a whirlwind tour.
Connecticut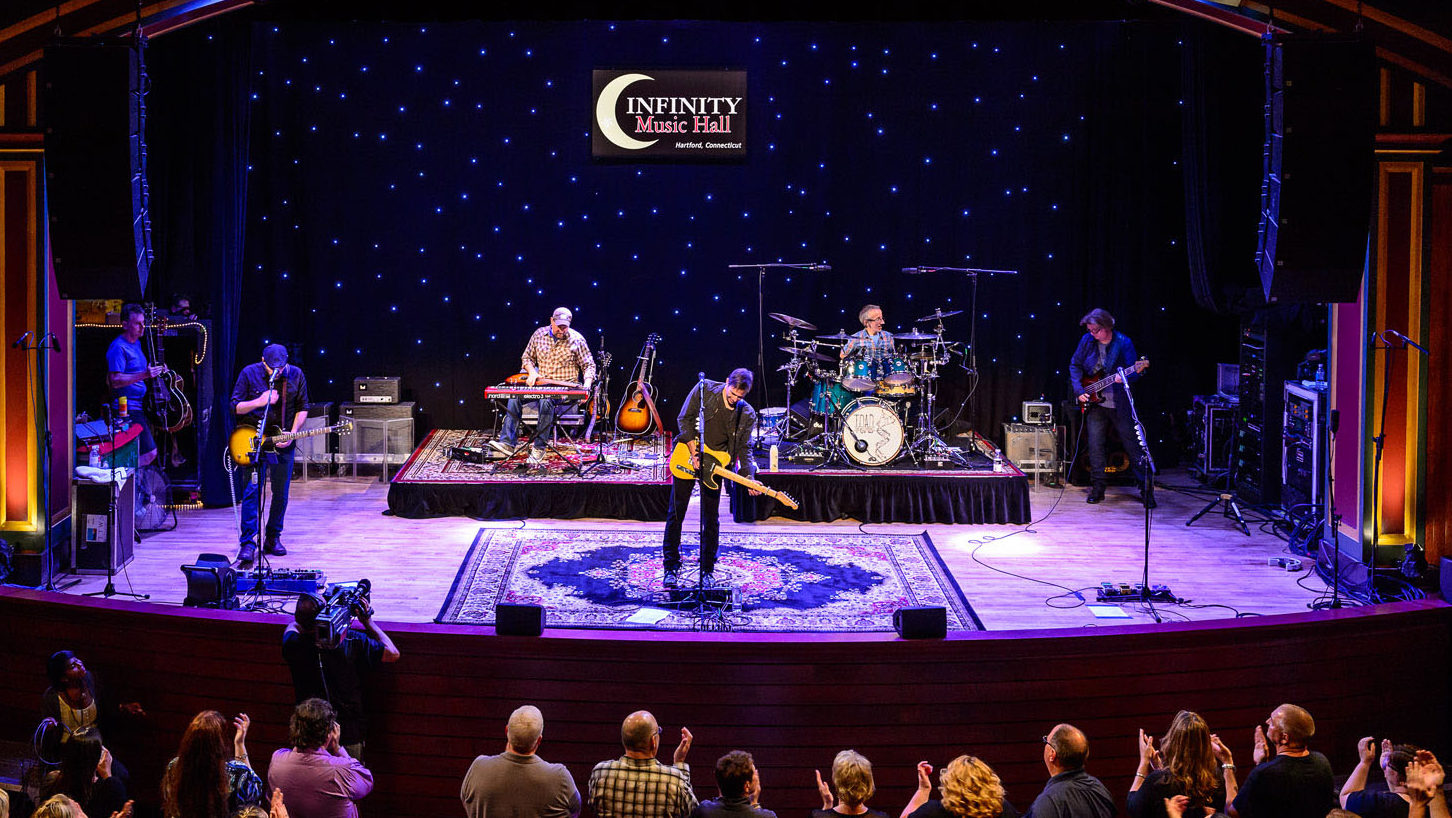 The Constitution state is compact, yet surprisingly diverse, in its cities and shoreline-to-hills topography. There's a lot for attendees to experience, from the sandy beaches of Long Island Sound to the greenery of the north; from two of the world's largest casinos to cruising on the Connecticut River; from hiking the foothills of the Berkshire Mountains to historic Mystic Seaport. Would you believe Connecticut has more than 1,500 sites on the National Register of Historic Places? Many have meeting and event space.
Connecticut Convention Center, in Hartford, is the largest convention center between New York and Boston, with 540,000 sq. ft. of meeting space that edges the Connecticut River. It's connected to Marriott Hartford Downtown, with 409 guest rooms and 13,089 sq. ft., and is just across from Front Street entertainment complex.
In the lyrical-sounding town of Mashantucket, Foxwoods Resort Casino offers 2,230 guest rooms, 125,000 sq. ft. of meeting space. a Topgolf Swing Suite, four casinos and world-renowned entertainers such as Jerry Seinfeld, Janet Jackson, Trevor Noah, The Hollies and John Legend.
In New Haven, home of Yale University, historic Duncan Hotel was rebuilt and transformed into Graduate New Haven, which opened in October with 72 guest rooms and event space for 100. Omni New Haven Hotel at Yale is undergoing a $9 million upgrade, starting with 22,000 sq. ft. of meeting space (completed last fall) and ending with the 306 guest rooms, hopefully by late summer.
Connecticut has some great offsites. In Stamford, Chelsea Piers Connecticut can accommodate up to 2,000 attendees. New England Air Museum in Windsor Locks is the largest aviation museum in New England, with dramatic meeting and event spaces. Then there's Dunkin' Donuts Park in Hartford, the 6,100-seat home of a minor-league baseball team with perhaps the coolest name in America—the Hartford Yard Goats. Meeting and event spaces can handle up to 120 in luxury boxes and dugout suites.
Emma Campo, senior director of global accounts for HelmsBriscoe, brought 3,200 professionals and 600 college students March 4-8 to Connecticut Convention Center for the North Atlantic Regional Conference of Alpha Kappa Alpha Sorority.
"Hartford has a lot to recommend it," Campo says. "The city's very accessible from anywhere in the Northeast. It has a lot of good restaurants and a walkable downtown. And the convention center is a user-friendly facility." It won't be the group's last meeting in Hartford. "Our people really like going back there," she says.
Massachusetts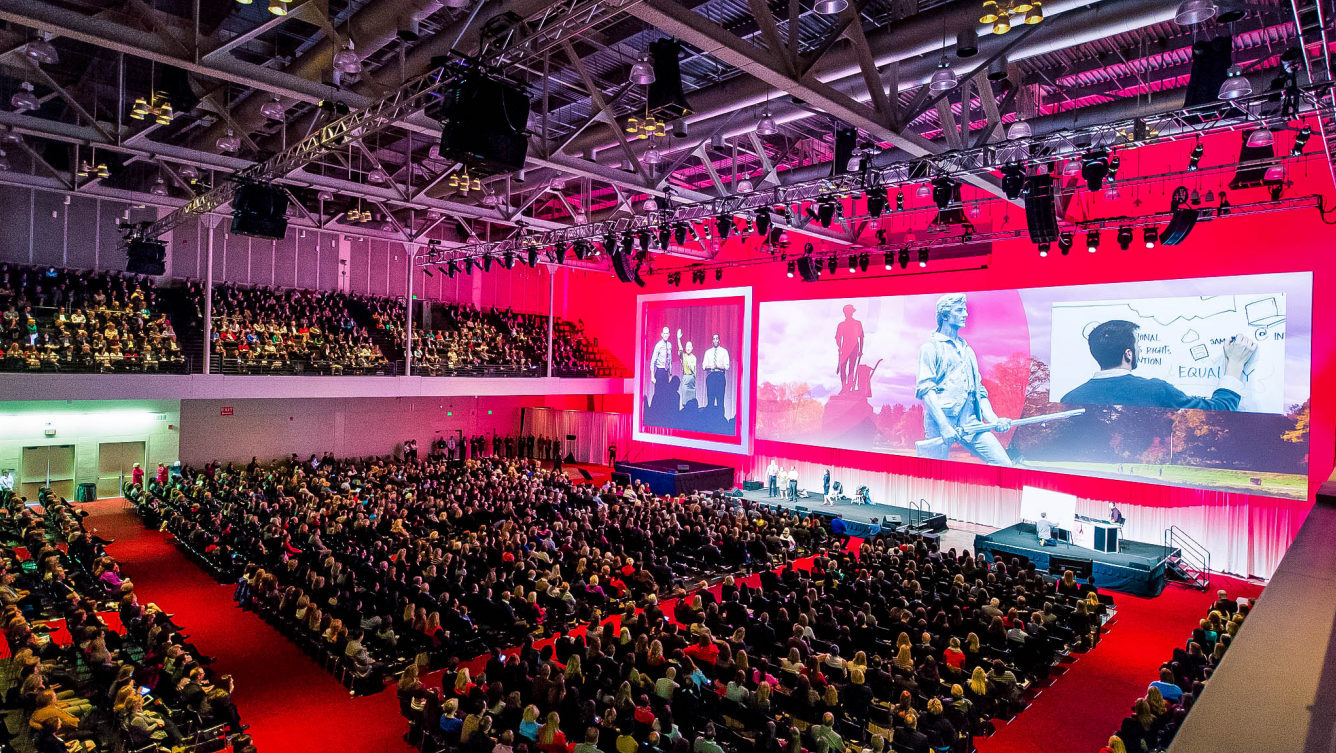 Boston is not only arguably America's most historic city, but it's also one of the most beloved. Despite its storied past, it is also one of the coolest cities in America. History, heritage and tradition combine with innovation, modernity and a cosmopolitan vibe. In Boston, the past and the future are in constant, lively conversation.
It is home to two innovation clusters and an array of cutting-edge industries in the life sciences, fintech and smart manufacturing. So, it's a meeting city with ready-made aspirational and motivational components for attendees.
Boston has two major convention centers. Boston Convention & Exhibition Center is a futuristic glass building that's one of the most technologically advanced in America, and with 2.1 million sq. ft. of meeting space, it's also one of the largest in the Northeast. John B. Hynes Veterans Memorial Convention Center has 352,000 sq. ft. that includes a 4,000-seat auditorium; it's surrounded by 8,000 hotel rooms.
Encore Boston Harbor is a new casino-hotel that opened in July with 671 guest rooms and 50,000 sq. ft. of meeting space, 12 restaurants and bars, and a spa. Coming next year is Omni Boston Hotel at Seaport, with 1,054 guest rooms, 100,000 sq. ft., two restaurants and unsurpassed harbor views.
The Langham Boston, an historic property which closed for renovations, will reopen in all its timeless glory this year, with 312 refreshed guest rooms, 13,000 sq. ft. of meeting space and two restaurants. Colonnade Hotel Boston completed a renovation of its public spaces last year, and offers 285 guest rooms and 13,000 sq. ft.
An excellent offsite is the landmark Boston Public Market, bursting with culinary specialties and offering event space for 800. Faneuil Hall and Boston Tea Party Ships, both legendary attractions for American history buffs, offer group spaces to meet and dine where some of our country's founders preceded them.
Rhode Island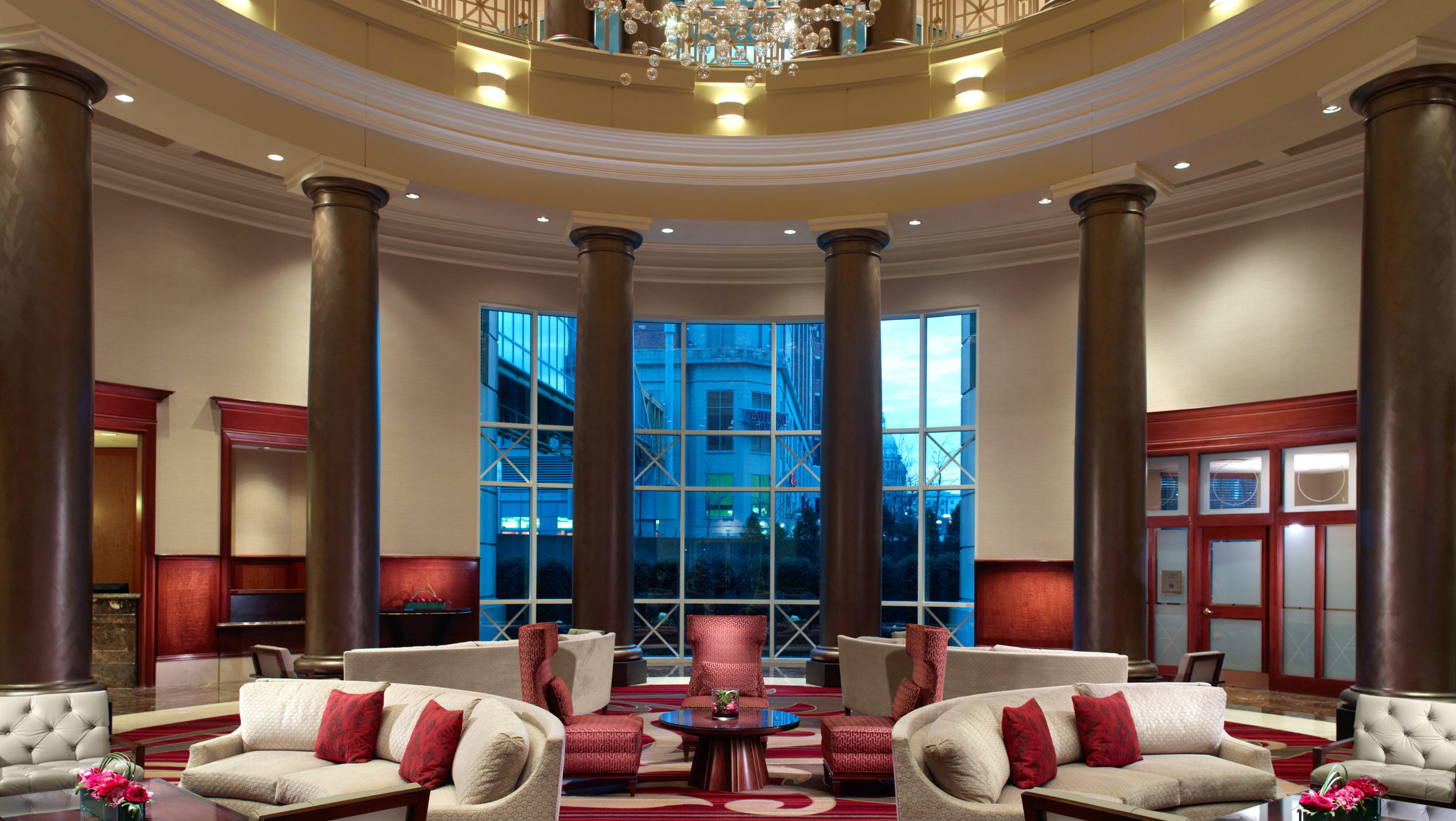 Providence combines the best of a quaint New England village with the amenities and sophistication of a larger city. The city's walkable downtown is filled with eclectic restaurants, a vibrant cultural scene and beautifully preserved historic architecture.
The city is home to the Ivy League's Brown University, Rhode Island School of Design and Johnson & Wales University—a leading culinary school. These education institutions infuse old Providence with a youthful vibe. Most event spaces are within walking distance of hotels, restaurants, shops and attractions. In addition, just about everywhere else in the region is also close to Providence.
Rhode Island Convention Center is the anchor of Rhode Island Convention & Entertainment Complex, with 100,000 sq. ft. of event space. It's connected by skybridge to Omni Providence Hotel, with 564 guest rooms, 22,877 sq. ft. and three restaurants; 14,000-seat Dunkin' Donuts Center, with 56,000 sq. ft. for events; and Providence Place Mall.
Homewood Suites by Hilton Providence Downtown opened last March with 120 guest rooms and 1,392 sq. ft. of meeting space. The former Providence Biltmore became Graduate Providence in April 2019, with 294 guest rooms and 13,787 sq. ft. Crowne Plaza Providence-Warwick (Airport) completed a total renovation of all 266 guest rooms and 45,000 sq. ft. of meeting space in March. In addition, Providence Marriott Downtown (354 guest rooms, 11,351 sq. ft. of meeting space) and Hilton Providence (274 guest rooms, 12,604 sq. ft.) hope to complete total renovations this year.
If asked to name the most elegant towns in America, Newport surely makes the list. Its attractions include old Fort Adams, the largest coastal fortress in the United States, which is laced with mysterious underground passageways and has a variety of indoor and outdoor meeting spaces. Newport Art Museum, a classic Victorian structure built in 1912, can accommodate up to 400 for events or receptions. Newport Vineyards offers a variety of spaces on its 100 acres of vineyards and farmland.
Landmark Hotel Viking, built in 1926, completed a total renovation of its 208 guest rooms, over 14,000 sq. ft. of meeting space and all public areas early last year. Newport Marriott (320 guest rooms, 24,284 sq. ft.) sits right on the harbor. OceanCliff Hotel (24 guest rooms, 14,000 sq. ft.) is a castle built in 1864 as a private residence on 10 acres of rolling lawns with spectacular ocean views.
New Jersey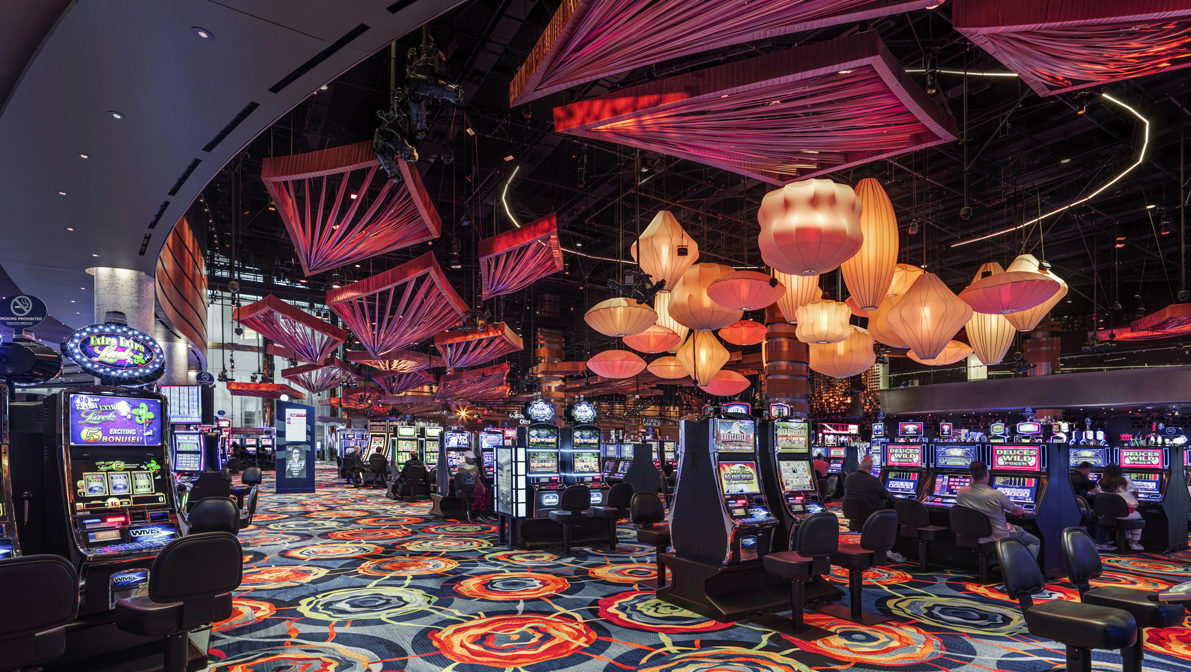 It's not ironic that the country's most densely populated state is known as the Garden State. From toney towns edged with horse farms in its northwest to the bucolic environs of Princeton and its famed university in its center, to the Pine Barrens and lovely Atlantic coastline toward the south, New Jersey has plenty of beauty and nature to pair with world-class attractions.
More: Redefining the Thriving Mid-Atlantic
The state's undisputed meetings mecca, of course, is Atlantic City. With its more than 17,500 first-class hotel rooms; world-famous boardwalk; nonstop, marquee entertainment; and endless dining options that span celebrity-chef driven restaurants and local favorites, AC is more alive and welcoming than ever.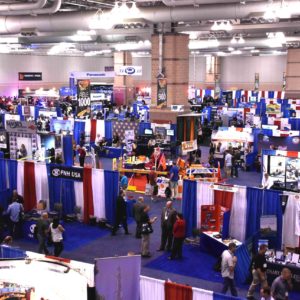 The LEED Gold-certified Atlantic City Convention Center provides more than 486,000 sq. ft. of exhibit space, as well as 45 meeting rooms and ample prefunction areas. A skybridge links it to Sheraton Atlantic City, where 21,047 sq. ft. of meeting space often serve as convenient overflow from the convention center; it has 502 guest rooms.
All the major casino hotels offer significant group space, and the newest is Ocean Casino Resort (1,399 guest rooms), which boasts 160,000 sq. ft. of designated meeting and convention space with expansive open areas for pre- and postfunction events overlooking the boardwalk and Atlantic Ocean. Stylish Borgata Hotel Casino & Spa, which is owned by MGM Resorts International, is the largest hotel in the state, with 2,000 guest rooms and a Central Conference Center that has two stories of customizable event space, including five meeting rooms, a boardroom and a 6,500-square-foot, clean-span ballroom.
Offsites beyond the boardwalk are the latest AC thing, thanks to the Orange Loop. Monopoly borrowed AC's street names, and the loop is a nod to everybody's favorite board game. It encompasses Tennessee Avenue, St. James Place and New York Avenue, and features unique restaurants, bars, live music, coffee, yoga and more. Loop (and nearby) standouts include Iron Room + Rhythm & Spirits, Made Atlantic City Chocolate (try the chocolate martini), Little Water Distillery (which hosts a daily happy hour featuring its spirits) and Westecunk Axe Throwing.
A tried-and-true team-building hit at a casino hotel is Viking Cooking School at Harrah's Resort, where groups take on the challenge of making pasta, whipping up a classic steakhouse meal and other options under the tutelage of professional chefs.
Pennsylvania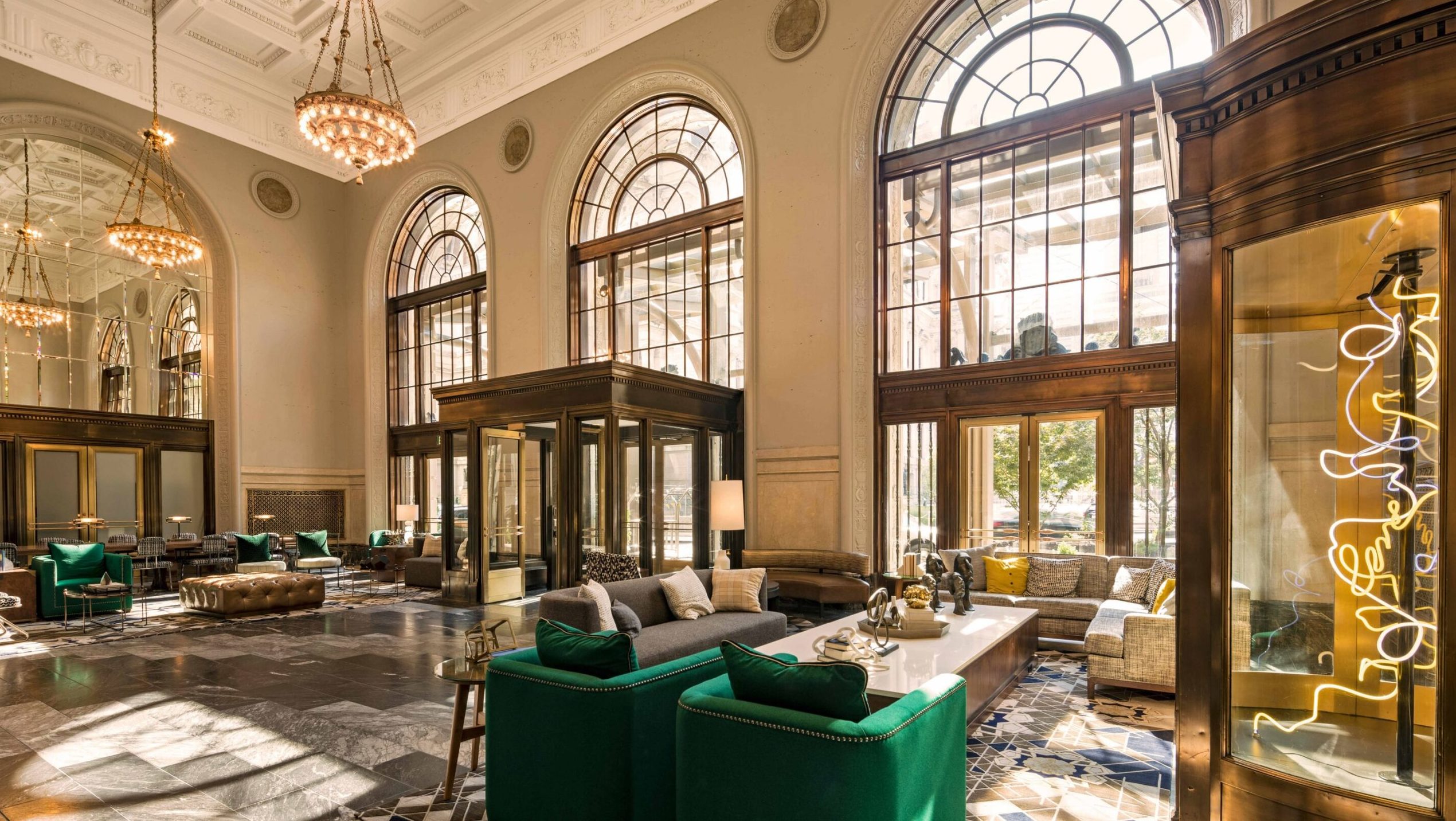 What is officially the commonwealth of Pennsylvania stretches all the way from the Mid-Atlantic to the Great Lakes regions, with the stirring Appalachian Mountains snaking through its center—giving it many shades of geography, culture and economy.
Anchoring the state's 52 miles of shoreline along the Delaware estuary is the must-see city of Philadelphia. History, innovation, education, culture, commerce—you name it, Philly's got it.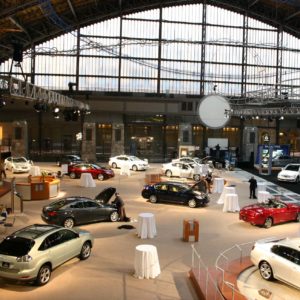 Pennsylvania Convention Center, in the heart of downtown, prides itself on its sustainability cred and is LEED Gold certified. It's also ideally situated for taking in all the best the city has to offer, as more than 13,500 hotel rooms and hundreds of restaurants, shops, historical attractions and cultural institutions are a stroll away. Its more than 2 million sq. ft. of space includes seven exhibit halls.
New hotels have been springing up like wildflowers. Aloft Philadelphia Downtown (179 guest rooms, 1,226 sq. ft. of meeting space) is now open in a historic building that offers direct access to the convention center. Guests can enjoy live music at its WXYZ bar and outdoor terrace. Four Seasons Hotel Philadelphia at the Comcast Technology Center (219 luxury guest rooms, over 15,000 sq. ft. of meeting space) occupies the 48th to 60th floors of the tallest building in the city. That's reason enough not to miss out on the restaurant and lounge on the top floor, but adding to its allure is the guidance of Michelin-starred chef Jean-Georges Vongerichten.
Courtyard by Marriott Philadelphia Downtown underwent a $20 million redo to become The Notary Hotel (499 guest rooms, 10,000 sq. ft.), a new Autograph Collection property, in the former Philadelphia City Hall Annex, which is listed on the National Register of Historic Places.
On the horizon for a possible summer opening is Hyatt Centric Center City Philadelphia (332 guest rooms, 5,200 sq. ft.) in the popular, leafy Rittenhouse Square neighborhood. The property will have a restaurant and bar, as well as on-site retail. Another highly anticipated opening this year is W Philadelphia (295 guest rooms, 7,000 sq. ft.), a 51-story property with a ground-floor restaurant and spa, all with the hip vibe the brand is noted for.
What's to do in Philly? It's more like, how do you decide? Both National Geographic and Conde Nast Traveler picked the city as a and must-see destination for 2020. The latter publication cited Philadelphia's "embarrassment of dining riches" and deemed that the city is "more than the sum of its cheesesteaks."
Fashion District Philadelphia, which opened in September, is just steps from the convention center and offers not only an appealing range of retailers, but also dining options that include City Winery Philadelphia—a culinary and cultural wine experience with fine dining, classes, concerts and private events for up to 500, reception-style—and an entertainment zone that includes Wonderspaces (an immersive art experience) and an upscale bowling alley with ping pong, billiards and arcade games.
Penn Museum was founded in 1887 to showcase findings from the University of Pennsylvania's more than 300 archaeological and anthropological expeditions around the world. Last year, the Mexico and Central America Gallery and the Africa Galleries reopened with dynamic new displays that span 3,000 years. In the Main Entrance Hall, the museum's ancient Sphinx—at 12.5 tons, largest in the Western Hemisphere—has taken up residence. Groups can also join in events such as Drinking in Culture, which explores traditions of spirits and fermented beverages, and Night Vision Tours, which prowls the museum's exhibits by flashlight.
Washington, D.C.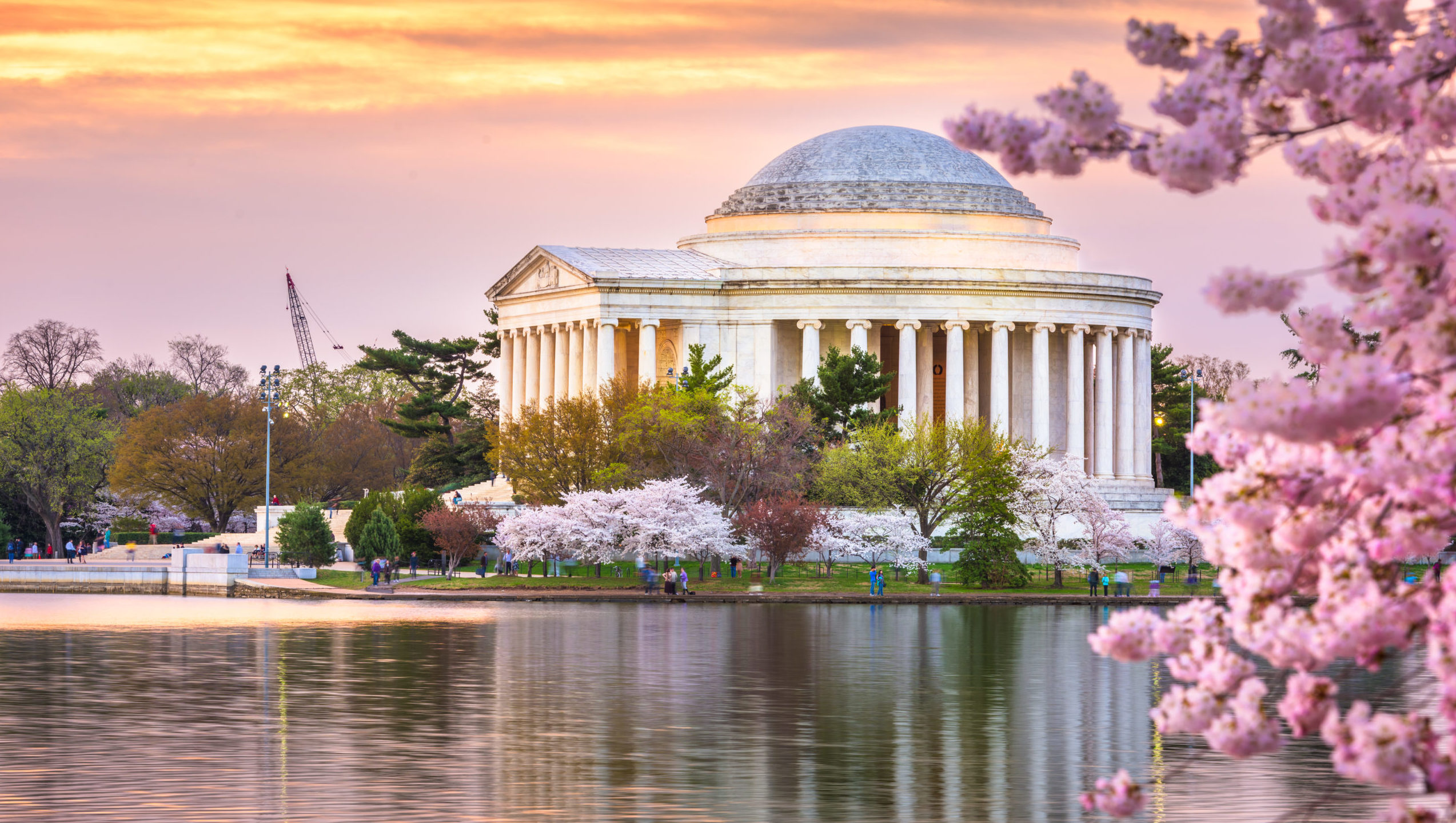 The Capitol District calls itself "America's front yard"—and with its monuments and memorials, 17 free Smithsonian museums and distinctive neighborhoods, it's a perennial group pleaser. Over the past decade, it's also become one of the nation's dining meccas. The cuisine scene is ever-evolving and offers funky neighborhood gems to the Michelin honored.
Because D.C. is where the world comes to influence opinion and shape policy, provocative thought leaders are available on nearly any business and governmental topic, and Destination DC can help secure their participation as keynotes and panelists.
Walter E. Washington Convention Center offers so much more than 2.3 million sq. ft. of space, including a central downtown location easily accessible by DC Metro, a $4 million art collection and high marks in sustainability. It has 77 breakout rooms, the largest ballroom in the region, and can host events for 500 to 42,000 attendees.
With $13.9 billion in hotel development underway, the district welcomes 12 new hotels with more than 2,525 rooms in the pipeline. Newly opened Thompson Washington DC in the historic Navy Yard adds 225 guest rooms and 7,000 sq. ft. of meeting space to Capitol Riverfront, including rooftop event space. Renowned restaurateur Danny Meyer brings his signature hospitality there with Maialino Mare, a Roman-style trattoria with private dining for groups.
Other hotels introducing new and renovated event spaces this year include iconic Willard InterContinental Washington D.C. (335 guest rooms, 22,000 sq. ft. of meeting space), Four Seasons Washington, DC (222 guest rooms, 22,925 sq. ft.), The Madison Washington DC, A Hilton Hotel (356 guest rooms, over 15,000 sq. ft.) and Mandarin Oriental Washington DC (373 guest rooms, 36,000 sq. ft.).
The most exciting new wrinkle in meetings hotels will be transformation later this year of Kimpton Mason & Rook Hotel into Viceroy Washington, DC, in Logan Circle, seven blocks from the convention center. The property will boast 178 guest rooms, a glass-enclosed outdoor patio restaurant and bar, a seasonal rooftop bar and more than 5,000 sq. ft. of meeting space.
Something new is nearly always happening at D.C.'s innumerable attractions. And set to debut soon is Planet Word Museum, featuring immersive exhibits and live performances from local artists who have a way with words. Through playful, interactive and unique experiences, like a 22-foot-high word wall that shows how words become part of a language, Planet Word will help visitors of all ages discover the fun of words and language. Details on group activities and tours are forthcoming.
Virginia
The backdrops range from the ever-changing sea to rolling, green hills and valleys, to mist-shrouded mountains. The state's meeting areas are equally varied. Norfolk is home to the world's largest naval base and has a busy, modern downtown lined by high-rises. Colonial Williamsburg time-travels visitors back to the 18th century. Arlington, Alexandria, Hampton, as well as Loudon and Fairfax counties, offer close proximity to Washington, D.C., plus an abundance of attractions of their own.
The capital of Richmond has fascinating history, a major culinary scene, 18,000 hotel rooms and the commonwealth's largest meeting space, Richmond Convention Center (700,000 sq. ft. of meeting space).
Another city worth investigating is Virginia Beach. Famed for its 3-mile boardwalk overlooking vast and beautiful Chesapeake Bay, it also is home to the nation's first lighthouse (commissioned by George Washington); ViBe Creative District, which showcases local artisans of many stripes and murals by street artists; and Military Aviation Museum, where the world's largest collection of aircraft from the two world wars that still fly can be admired; events can be hosted in the museum, hangars and outdoor spaces.
Virginia Beach Convention Center is not only architecturally stunning, but was also first in the country to win LEED Gold certification. It has 516,522 sq. ft. of exhibit space.
Marriott Virginia Beach Oceanfront opened last year, with 305 guest rooms and 25,000 sq. ft. of meeting space. Delta Hotel Virginia Beach Bayfront Suites, a reflagging of Virginia Beach Resort Hotel & Conference Center, underwent a $25 million renovation of its 295 guest rooms and 12,257 sq. ft. Another altered identity came to 1927-vintage Cavalier Hotel, now Historic Cavalier Hotel & Beach Club (85 guest rooms and 4,721 sq. ft.) as part of Marriott's Autograph Collection. An $85 million renovation even added America's first working distillery inside a hotel.
Brooke Dornan is director of events at Alexandria-based American Society of Naval Engineers. She brought 1,400 attendees, among them military officers, defense contractors, researchers, training personnel and shipyard management staff, to Virginia Beach for a Fleet Maintenance & Modernization Symposium.
"We like the fact that Virginia Beach affords easy accessibility to attendees from the Norfolk shipyards," Dornan says. "But we also really like the convention center. It's the perfect size for us. We find the staff very professional; no request is too much for them. And the city is laid-back and walkable, with friendly people and good restaurants. We were also there in 2016…and we're coming back in 2020."