Big business, events and community
In the very heart of Ohio, "the Biggest Small Town in America" beats to the tune of its impassioned people, great outdoors and diverse gatherings of every kind. The 14th largest city in the U.S. and the fastest growing in the Midwest, Columbus seems to swell with new meeting space by the hour.
In 2020, SmartAsset named Columbus one of the Best Cities for Conferences—no doubt an outcome of the city's multifaceted accessibility for meeting professionals. With mask restrictions behind it, Columbus is fully open for business.
The people who call Columbus home demonstrate an unparalleled optimism and dedication to their city, said Sarah Townes, chief marketing and innovation officer at Experience Columbus. In August of 2021, the local destination marketing agency launched its Diversity Apprenticeship Program, for which the organization was awarded a 2022 Social Impact Award by PR News.
This February, Experience Columbus and community leaders among local Black and Indigenous People of Color (BIPOC) launched CBUS Soul, a collaborative platform for multicultural experiences in the region that support diversity businesses.
The result is a homestyle amalgamation of peoples, passions, business and cultures that make the capital city of Ohio a primed destination for meetings.
Meet and Sleep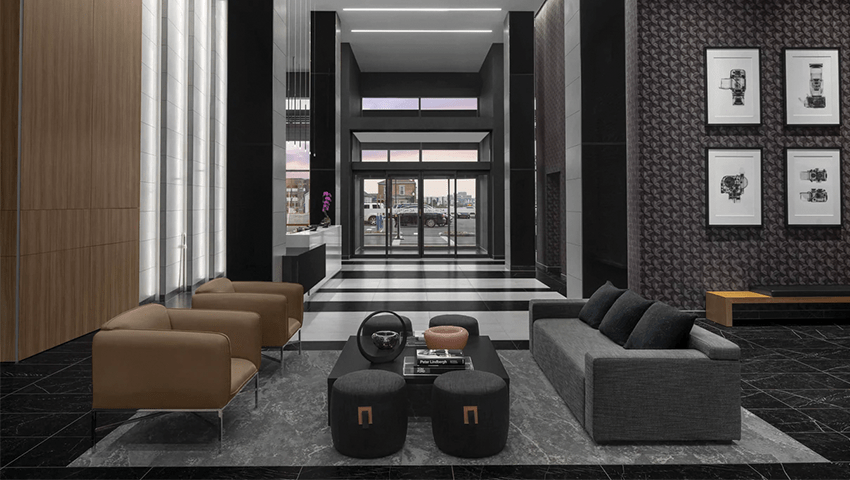 By the end of this year, reported Townes, current renovations will bring the total number of hotel rooms connected or adjacent to the titanic Greater Columbus Convention Center (GCCC), to 2,700. A venue with an astounding 1.8 million sq. ft. of meeting space, GCCC has skybridges that lead directly to five neighboring hotels.
The largest of such hotels is Arena District Hyatt Regency—a 663-guestroom property with 70,000 sq. ft. of meeting space. Its spacious rooms and suites with long windows and delicate modern accents give a functional feel. Just a two-block walk from GCCC, Le Meridien Columbus, The Joseph is a sleek, modern and comfortable local favorite, with lit-up views of downtown below, 135 guestrooms and over 6,000 sq. ft. of meeting space.
Read More: Covid-19 Didn't Slow Columbus Down
Arrive
Just a one-day drive or one-hour flight for the more than half of the U.S., Columbus is increasingly a haven for business meetings and events. John Glenn International Airport is just 10 minutes from downtown by car. From the COTA bus system to local rideshares and taxis to rental bikes and scooters (and kayaks down the Scioto River!), options for getting to the conference or the after-hours outing are certainly diverse.
Eat
Between Short North Arts District, Arena District, German Village and Downtown—four of Columbus' "Five on High" neighborhoods that lie within five miles of the historic High Street—good eats are not hard to find. More than a 100 restaurants are within a two-mile radius of GCCC, alone. Meet makers, merchants and farmers at North Market, the 145-year-old public market in the Short North Arts District. Creole Kitchen, a Black-owned business northeast of downtown, is run by chef Henry Butcher and family.
The restaurant serves up Cajun favorites like beignets, jambalaya and blackened catfish. Lofted high above the shuffle in the streets, Lumin Sky Bar and Kitchen sits on the rooftop of AC Hotel Columbus Downtown and strives to reflect in their dishes the quilt of cuisine cultures that make up Columbus—and it tastefully succeeds in this venture.
Do
One of Columbus' lesser known gems is its Metro Park system, which consists of 19 natural park and 28,400 acres of hiking and biking trails and forestry. For indoor adventures, visit the Center of Science and Industry (COSI), voted the best science museum in the country multiple times. At Columbus Zoo & Aquarium, visitors can catch a glimpse of supremely unique animals for the region, including pallas' cats, Asian elephant, manatees and okapi—a striped, extended relative of the giraffe.
Read More: Avoid, Deny, Defend: Security Strategies Taught in Columbus
Need to Know
32,000 hotel rooms citywide
5 miles – High Street, the longest in the city
185+ Black-owned businesses
This article appears in the June 2022 issue.