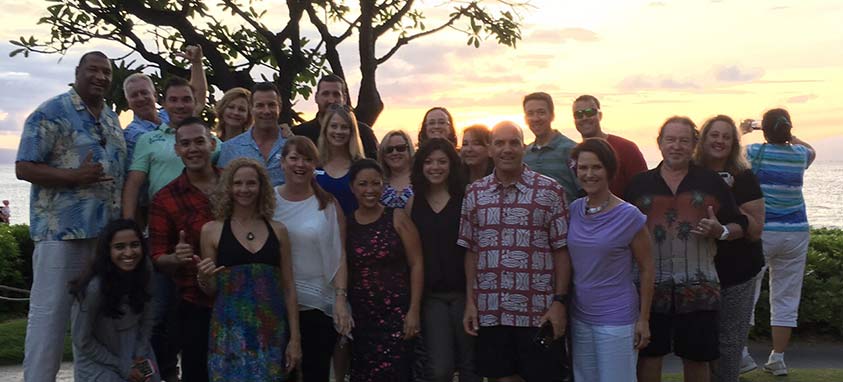 There is something special about the Hawaiian Islands. Some call it aloha spirit. Others point to lush natural surroundings. Whatever it is, visitors agree there's something undoubtedly alluring about experiencing it for yourself. During a week-long, multi-island visit, Smart Meetings encountered beauty and adventure on the islands of Maui and Kauai, two of six main islands that form the archipelago. From surf and sand to Hawaiian traditions, groups should fasten their seatbelts for an exhilarating journey of once-in-a-lifetime experiences.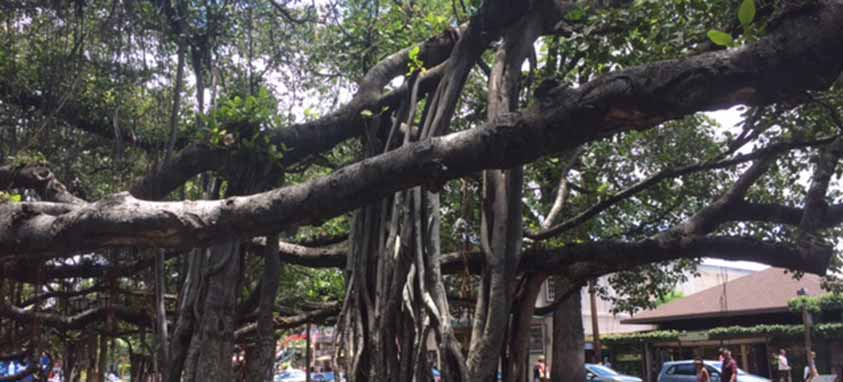 Maui No Ka 'Oi
If there is one phrase to know before visiting Maui, it is Maui no ka 'oi, which means the island is the best. Locals will tell you that no other island can lay claim to this title, and it's easy to see why. Whether visitors want to learn about Hawaiian culture, explore the terrain or indulge in spa and relaxation, Maui provides the best of both worlds. Town centers in Lahaina and Kahului offer cosmopolitan shopping and mainland amenities while more remote places, such as Hana, are a lush getaway untouched by major development.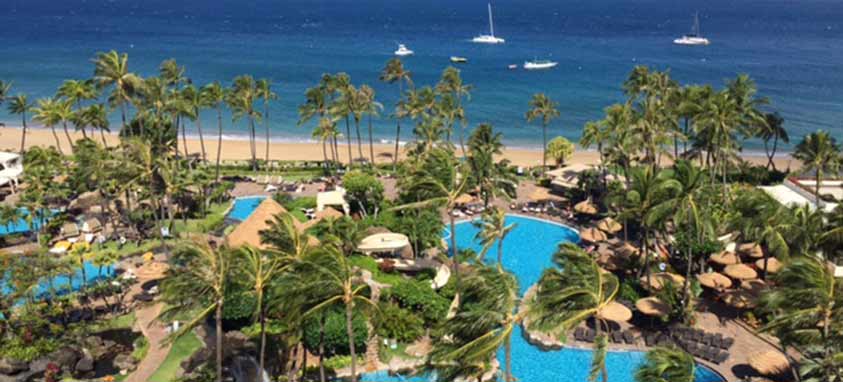 Stay
For business and incentive groups, there are a number of meeting properties in West Maui along famous Ka'anapali Beach. Next to Whaler's Village, The Westin Maui Resort & Spa is a premier high-rise hotel that integrates upscale amenities with Hawaiian flair. Two 11-story towers flank a series of pools and ponds with a giant waterslide overhead. The property has 759 guest rooms and 67,391 sq. ft. of meeting space.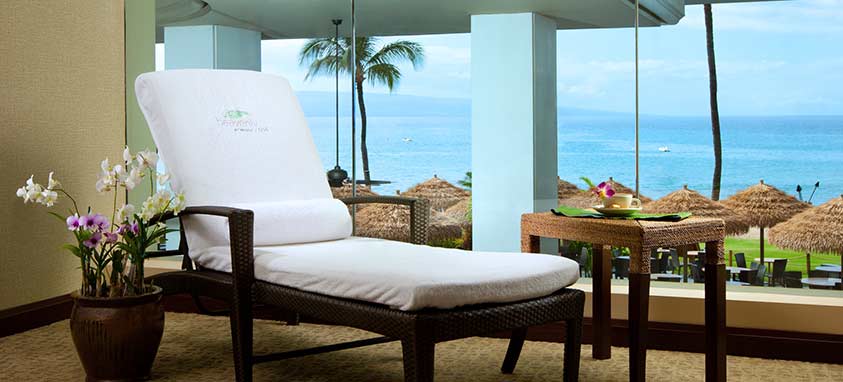 Groups are welcome to indulge at the resort's Heavenly Spa. There are 16 rooms and an assortment of services offered, including traditional Hawaiian treatments. The award-winning facility has received accolades from Conde Nast Traveler, Destination Travel Magazine and USA Today Travel. Westin Maui Resort & Spa is also recognized for its strides in sustainability. It is actively involved in Starwood's environmental initiative, which calls for a 30 percent reduction in energy use and a 20 percent reduction in water consumption per hotel room by 2020.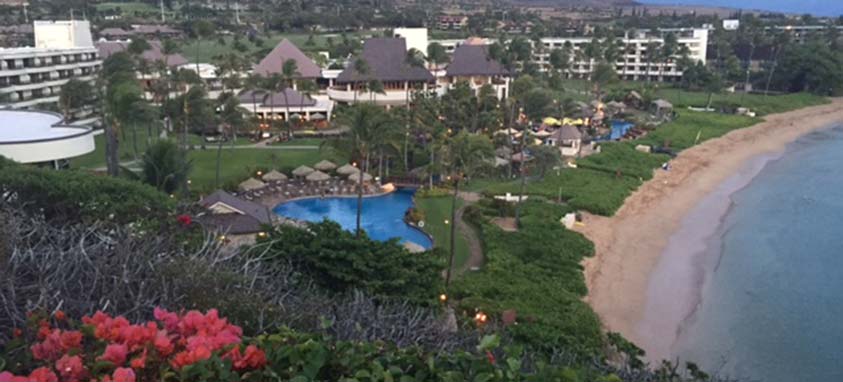 Next door, Sheraton Maui Resort & Spa offers a laidback setting with bamboo lamps and Hawaiian prints in 508 rooms and suites. Perched atop the jagged cliffs of Black Rock, the most dramatic point is the Ali'i Suite. The interior is adorned with handcrafted furnishings and original artwork, and can be used as a venue for evening receptions. The resort has 12,419 sq. ft. of indoor meeting space and around 30,000 sq. ft. of outdoor event space. Groups at the Sheraton are able to use meeting rooms at The Westin.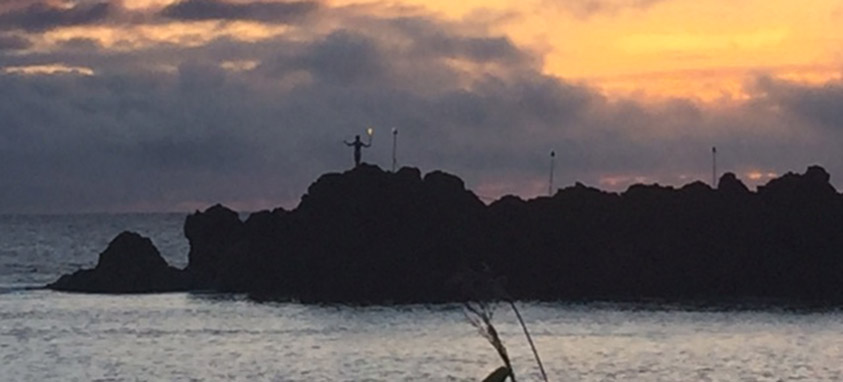 By evening, guests begin to gather around the Sheraton's beachfront promenade. The cliff diving ceremony is about to happen. As the sky turns different shades of pink and orange, torches are lit on the path along black volcanic rock that dips into the ocean. Legend has it that the last chief of Maui, Kahekili (Thunderer), was made to prove his spiritual prowess by leaping into the ocean from the sacred cliff, known as Pu'u Keka'a. The tradition continues every night as a young diver retraces ancestral footsteps to beat of drums in the distance.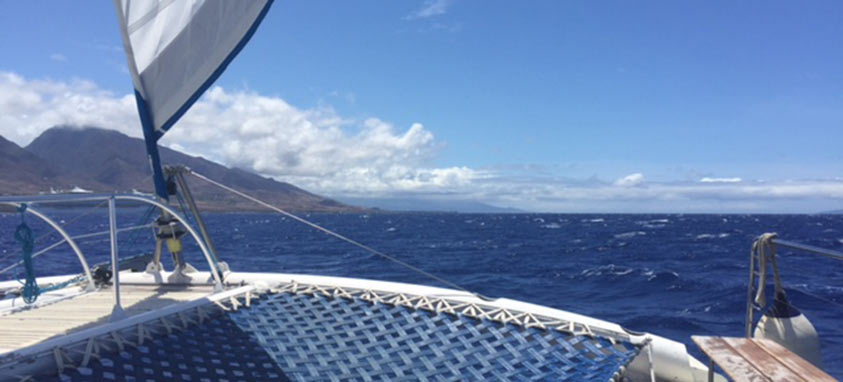 Explore
One of the best ways to see the island is from the water. For a fun afternoon outing, groups can climb aboard a catamaran that docks at Ka'anapali beach or Lahaina harbor. Depending on the ocean current, sailing may not always be smooth and those on the boat might get splashed. But the sights are spectacular, especially from January—April, when Humpback whales come to Maui's coast to give birth and raise calves.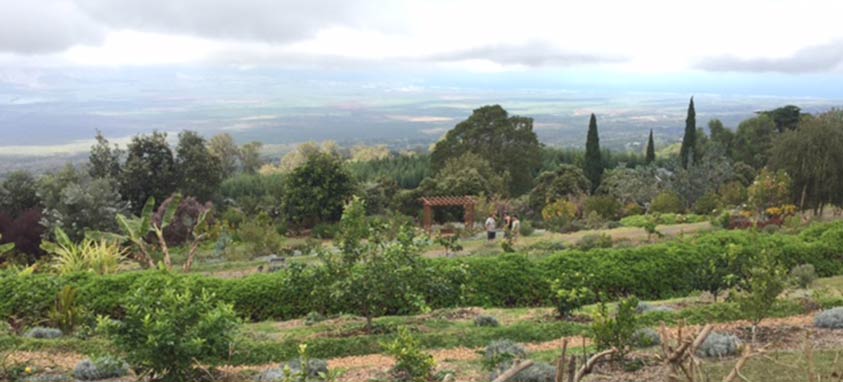 On the slopes of Haleakala Crater, clouds close in and the weather becomes cooler. Fertile fields surround the dormant volcano as the elevation grows higher. Acres and acres of green plots growing sugarcane can be seen from above. The signature crop has been a Maui staple since 1876, but sugar production will soon come to a halt. The manufacturer of C&H Sugar will transition to a more diversified crop by the end of the year.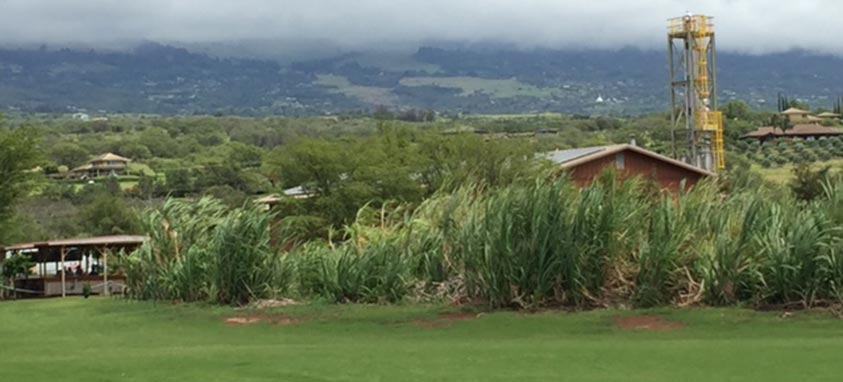 However, sugarcane will not disappear form the island altogether. At Ocean Organic Vodka, the award-winning distillery makes some of the smoothest spirits from cultivation of the grassy plant. Through state-of-the-art distillation techniques, fermentable sugar is extracted from the stalk and enters a continuous refinement process before it is combined with deep ocean mineral water. Ocean Organic Vodka produces vodka as well as rum, which undergoes a less rigorous distillation process.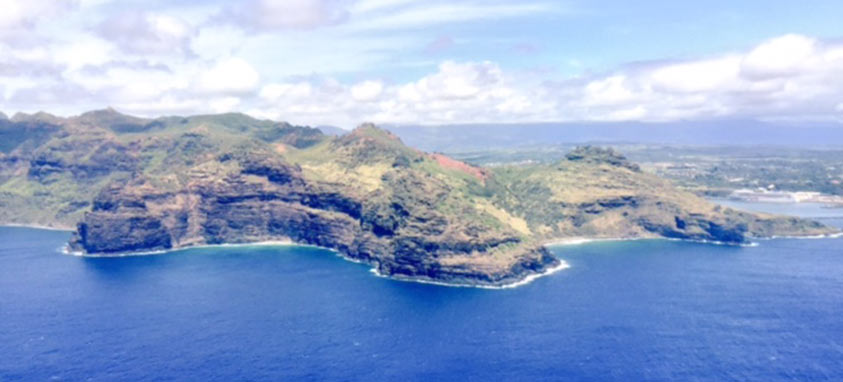 The Garden Isle
As the island of Kauai comes into view, airplane passengers can catch a glimpse of some of the most breathtaking scenery. Landing in Lihue Airport (LIH) is one of many ways to view Kauai's rugged topography. Kauai Visitors Bureau encourages travelers to discover Hawaii's oldest island through various outdoor activities, such as hiking, biking, paddle boarding, kayaking, surfing and even horseback riding. While on the island, Lisa Nakamasu, director of sales for the visitors bureau, urges groups to invigorate their sense of being and soak up Kauai's restorative spirit.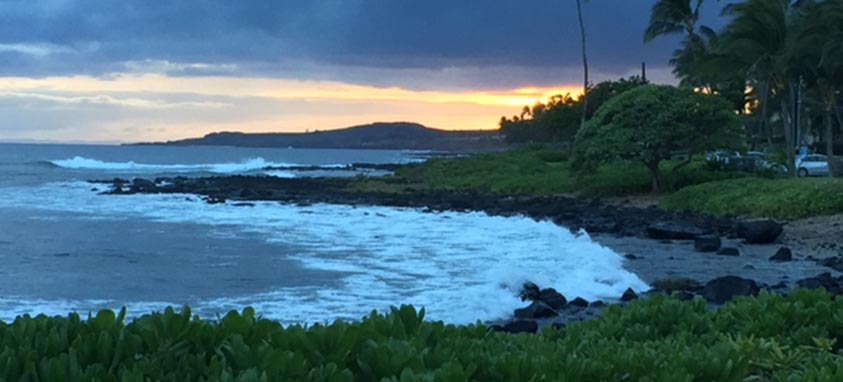 Stay
With fewer residents and a handful of main roads, relaxation here is no challenge. Sheraton Kauai Resort is located on sunny Poipu Beach, where the sand is golden and the waves are mellow. The resort's 391 guest rooms are housed in eight buildings no taller than a mature coconut tree—the zoning ordinance that once existed in Hawaii. Last week, Sheraton Kauai was acquired by Interval Leisure Group, which already owns Starwood's timeshare business. The resort will undergo a multi-phase renovation beginning April 2017.
Sheraton Kauai offers more than 38,000 sq. ft. of outdoor lawn space and more than 27,000 sq. ft. of indoor meeting space, including RumFire Poipu Beach restaurant. Available for buyouts, the popular venue features an expansive view of the rocky shore and ocean beyond. Executive Chef Michael Young, who has appeared on Food Network's Cutthroat Kitchen, creates exceptional dishes which highlight locally sourced ingredients such as Ni'ihau lamb and Makaweli beef.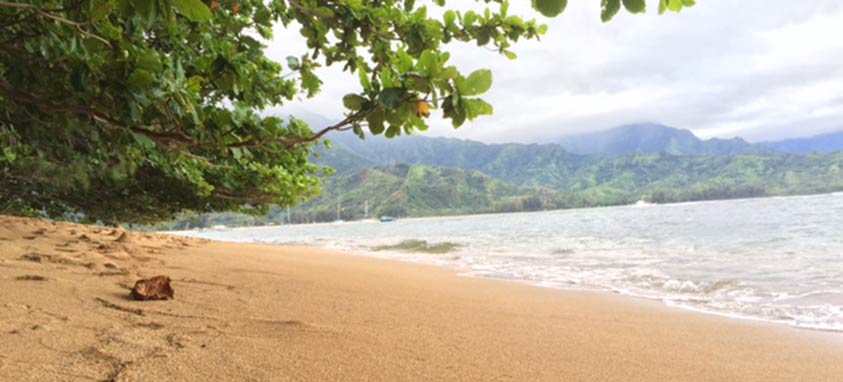 On the opposite side of the island, St. Regis Princeville is a magnificent resort that overlooks beautiful Hanalei Bay. The brand's first resort in Hawaii is also the only luxury property in Kauai, located on 9,000 acres in the community of Princeville. The resort also boasts unparalleled views of Na Molokama mountain range and Hanalei River, which can be seen from wide panoramic windows that circle the lobby area. St. Regis Princeville has 251 guest rooms and suites, plus 18,648 sq. ft. of indoor meeting space and 24,846 sq. ft. of outdoor event space.
In the evenings, resort staff and guests toast to the good life. In what's become a St. Regis Princeville tradition, champagne is sabered off into the sunset. The resort also pays tribute to the brand's signature Bloody Mary cocktail with its own interpretation. The Bloody Mary was created in 1934 by a bartender at the St. Regis New York, and is now an iconic drink served at St. Regis hotels around the world. St. Regis Princeville can arrange Bloody Mary making competitions in which each team faces off to concoct the best cocktail.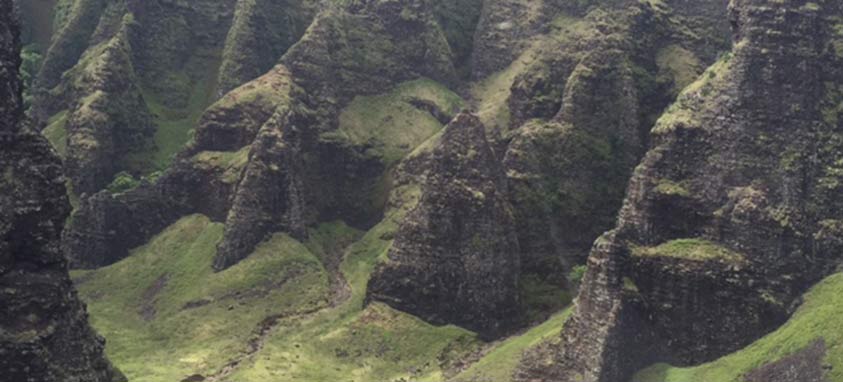 Explore
There are several ways to explore Kauai's legendary Na Pali coast. The 17-mile stretch of mountainous cliffs and jagged ridges on the island's North Shore rise as much as 4,000 feet above the Pacific Ocean. Inaccessible to vehicles, the coast can be hiked on the 11-mile Kalalau Trail. A less challenging option is to kayak or paddle board along the shore. But one of the best ways to see every crevice of the rugged landscape is to hop on a helicopter. Sunshine Helicopters offers tours of several natural wonders, from the Na Pali coast to Manawaiopuna Falls and Waimea Canyon. Seeing old-growth tropical rainforests, cascading waterfalls and steep emerald valleys from the air is an unforgettable experience.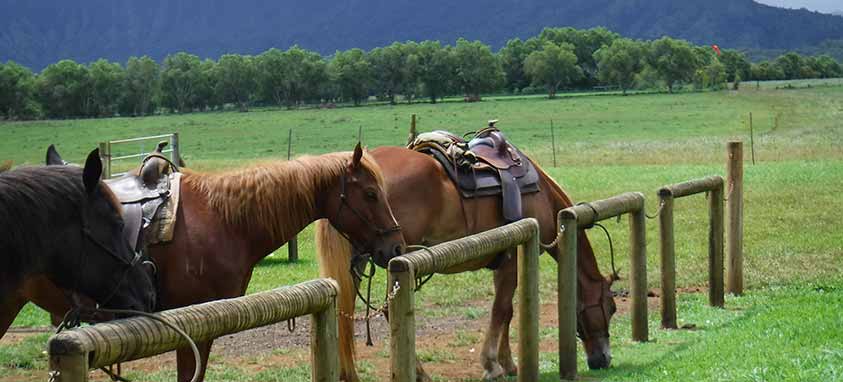 The end of the flight lands near Princeville Ranch Adventures, one of the oldest working cattle ranches on the island. It was first established during the reign of King Kamehamea III, and has been family owned and operated since 1978. Aside from raising horses and cattle, the 2,500-acre ranch offers adventure tours for individuals and private groups. Tour guides take thrill-seekers over nine zip-lines that glide over lush valleys and treetops. Groups can also explore the ranch on rough-and-tumble off-road vehicles. The dirt road is full of sharp turns and muddy ditches guaranteed to be a bumpy ride. The tour ends with a secluded dip in the water, surrounded by tropical flora and fauna. It's one of many memories to last a lifetime.