Let's face it, people like to do business with people they know. Sharing news, goals, meals and space face-to-face is the fastest way to get to know each other. That is why Smart Meetings gathered top meeting professionals F2F in Virginia Beach, Virginia, for three days this week at Smart Meetings Extraordinary Experience Mid-Atlantic to learn about the industry and each other. While nothing beats being in the room with top meeting professionals, following are some of the sense-sational lessons learned.
1. Activate All the Senses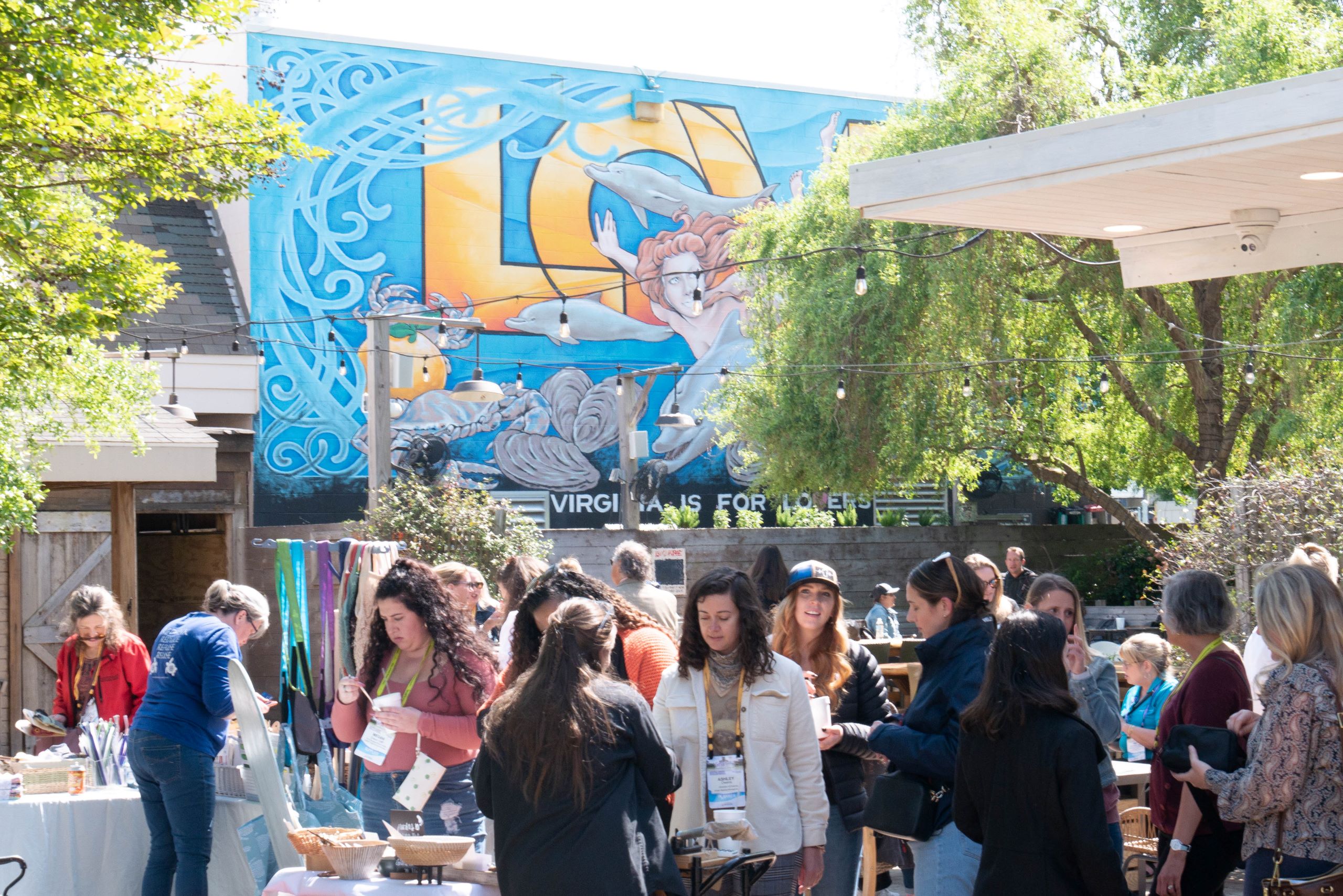 Choosing a location with a sense of place is the fast track to creating a memorable experience. The Cavalier Resort Campus in Virginia Beach was a visual treat. The Atlantic Ocean waved from outside the floor-to-ceiling windows and the generous patio areas at Marriott Virginia Beach Oceanfront. The Cavalier Resort enchanted with Jeffersonian-inspired architecture, sweeping lawns and stately details in the lobby and the guest rooms.
Another sight that brought people together was a quick trip to The Shack on 8th in the ViBe Creative District where murals celebrated the history and diversity of the area. Attendees tried their hand at community painting projects and supported the local maker community. The experience was another reminder that less structured sometimes means more impactful.
Read More: Virginia Beach Caters to All the Senses
The buzz of getting business done and the lapping of the waves was accompanied by the hum of jet fighters overhead as pilots from Naval Station Norfolk, the largest naval complex in the world, practiced maneuvers. The sight was awe-inspiring and as Smart Meetings CEO Marin Bright put it, it made everyone feel safe.
The taste of she-crab soup and locally made Tarnished Truth bourbon added authenticity and flavor to the event. And the feeling of getting toes in sand is an experience unique to waterfront locations such as Virginia Beach.
2. Leverage Human-centric Event Tech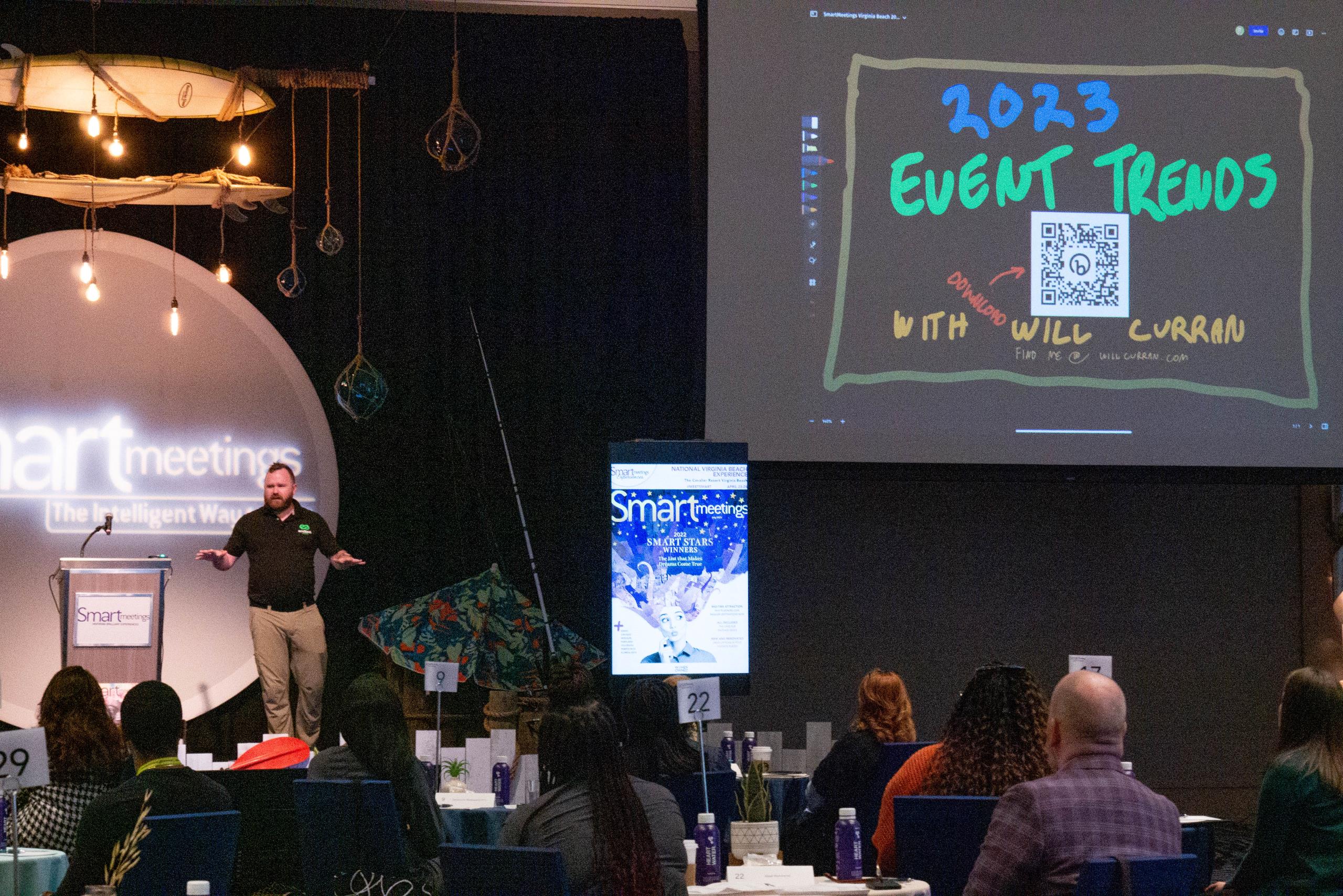 Tech trends eventually lead back to people. Will Curran, founder of Endless Events and #EventProfs Community took the stage to share his experience creating a year-round virtual community. "Online communities allow you to get feedback, communicate in a challenging content marketing world where people don't read emails or answer phone calls and create loyalty," he said. It is also a central place where everyone can access events, products and answers to questions from people they trust.
Curran caught attendees up on the tech trends heading for the events world and encouraged everyone to "crush the box" of what they were doing in 2019 and start over with agendas that reflect what people really want at an event today: human connection, new experiences and some white space to explore.
Read More: The Great Restart; The When, Who and How Much of Future Meetings
He had some good news about emerging event technologies. "AI will be a tool for meeting professionals, rather than a replacement," Curran said. "It won't take your job, but if you resist, then someone who understands AI may take your job."
Curran went on to list all the ways artificial intelligence could help speed up the event planning process by drafting event marketing emails, registration forms, even agendas. Then the meeting professional can put more time, energy and creativity into fine-tuning those details to make it shine.
3. Give the Gift of Choice
At its heart, meetings are about making people feel special, understood and connected. A curated gifting experience at registration allowed guests to choose what called to them from partners such as Essential Bodywear, Joycoast, HALO Branded Solutions, Astor Chocolate and Heart Water along with fluffy beach towels from Visit Virginia Beach and fresh cookies from the Marriott Virginia Beach Oceanfront chef. This alternative to the premade swag bag was also a more environmentally friendly way to give as it results in fewer items left behind in the hotel room trash can.
4. Network Artfully
Not everyone is a natural networker, but everyone in the room at Smart Meetings Extraordinary Experience Mid-Atlantic can now navigate a cocktail party with a little help from Debra Fine, the author of "The Fine Art of Small Talk." By taking the burden of other people's comfort in the conversation and focusing on real curiosity, even an introvert can learn to connect.
Hear More: What One Thing podcast featured Debra Fine
A quick practice session had everyone up and finding wild connections, including a pair who grew up on the same street and lost touch 30 years ago. They never would have discovered each other again if they hadn't tried some of Fine's tips. A go-to when reuniting with someone you haven't seen in a while: "Catch me up on what you are doing now," can help you avoid awkward conversations if they changed jobs or life situations and allows the other person to steer the topic where they are comfortable responding.
5. Leave Them Inspired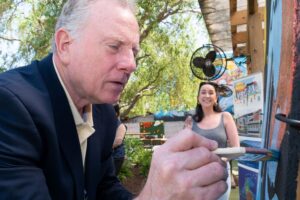 Surprise and delight can come in many forms: incorporating talented local musicians in receptions and meals, a morning boardwalk stroll to look for dolphins or a synchronized drone show. Smart Meetings partnered with Go Drone Shows to light the sky with Virginia Beach images and a love letter from Marin Bright. That is something that won't soon be forgotten.