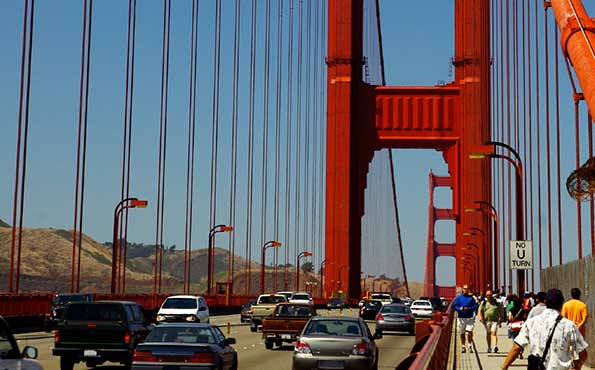 Are you staging your next convention in a destination that offers pre- and post-event vacation options? That should definitely be on your list of considerations, according to a study released today by International Association of Exhibitions and Events (IAEE), Professional Convention Management Association (PCMA) and The Experience Institute.
Based on 7,171 responses from current and potential attendees, the "Decision to Attend" study examines the reasons individuals choose to attend or not attend conventions and exhibitions. The survey was distributed among 10 organizations from a variety of professions and industries. It identifies behavioral data regarding needs, attitudes and preferences of potential attendees in order to help event organizers and DMOs tailor their conventions.
"This study proves that today's attendees are seasoned, discerning consumers," said Mickey Schaefer, FASAE, CAE, CTA, founder and CEO of The Experience Institute. "The vision is to maximize attendance by learning the nuances of each group in order to match attendees to their preferred environment – an environment where they will thrive, talk about it, and decide to return."
Here are a few key findings from the "Decision to Attend: study:
50 percent of attendees combine attending a meeting with a vacation opportunity, resulting in additional room nights.
50 percent of attendees bring someone with them, multiplying overall spend.
75 percent of attendees take advantage of destinations by "getting out and about." Millenials lead the way with 85 percent exploring beyond convention center walls.
80 percent will recommend the destination, exhibition and/or event to others, if the experience is positive.
75 percent of attendees will consider returning to the destination for leisure travel, if the experience is positive.
"Maximizing attendance and developing a positive attendee experience parallels PCMA's mission," said Deborah Sexton, FASAE, president and CEO of PCMA. "We are excited to be part of this landmark research and encourage our professional and supplier members to become actively engaged in shaping best practices and strategies to maximize attendance, together."
The "Decision to Attend" report released today is Phase One of the study. Phase Two will be conducted throughout 2015, generating further dialogue across the industry through chapters, surveys, sessions, articles and webinars. To learn more about the study, visit the PCMA website. To take the first survey, click here.