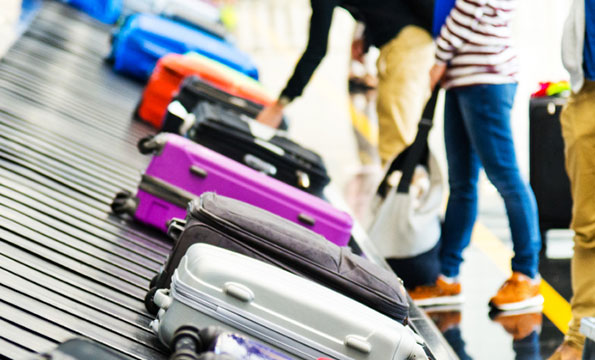 On February 23, Delta Air Lines followed Alaska Air by offering an on-time guarantee for checked baggage. The trial, which runs through March 31, guarantees that fliers' checked bags will arrive at the baggage carousel within 20 minutes when traveling on domestic flights. Delta will award 2,500 miles to customers whose bags take longer than that to reach the carousel.
Alaska Airlines has been offering customers a 20-minute baggage guarantee since June 2010. If they do not deliver the baggage in time, Alaska Air will award customers either 2,500 miles or a $25 travel voucher.
Delta's guarantee covers all itineraries where the traveler's last leg is a domestic Delta or Delta Connection affiliate. Direct international flights are not eligible, however a passenger traveling from Paris to Chicago via New York would be eligible since their last leg would be a U.S. domestic flight.
To qualify for the late baggage carousel agreement, the customer must be a Delta SkyMiles member in good standing. The offer is limited to one request per passenger per outbound or return travel. Fliers are eligible only for 2,500 miles, regardless of how many bags they checked. Lost, mishandled and damaged bags are excluded, as are oversized and overweight baggage, and special items.