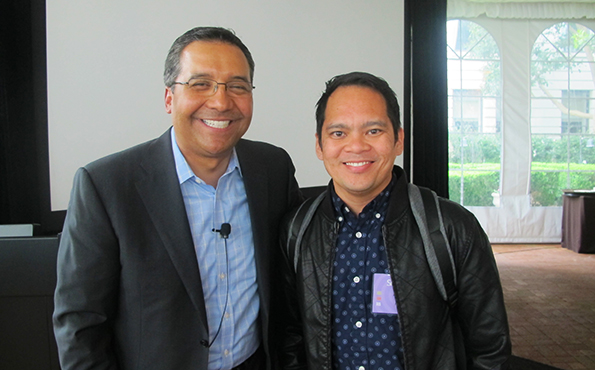 Michael Dominguez:left
MGM Resorts International executive Michael Dominguez has been appointed as the co-chair of the Meetings Mean Business Coalition, which promotes the value of business meetings, travel and events to the U.S. economy.
Dominguez, senior vice president of corporate sales at MGM Resorts International, will work with co-chair David Peckinpaugh, president of Maritz Travel, to lead the organization. Dominguez—who was a speaker at the Smart Meetings one-day event on Thursday, at The Ritz-Carlton, San Francisco—will serve in the role previously occupied by Larry Luteran, senior vice president of group sales and industry relations at Hilton Worldwide.
Under the leadership of Dominguez and Peckinpaugh, the coalition, which was created in 2009, intends to expand its advocacy efforts through an industry-wide platform, collaborate with partners in Canada and Mexico to host the first North American Meetings Industry Day and continue to engage with business leaders and the media.
During Luteran's tenure, the Meetings Mean Business Coalition united all facets of the meetings and events industry to speak with one voice, launched a mobile app and educated key stakeholders, policymakers and the media.