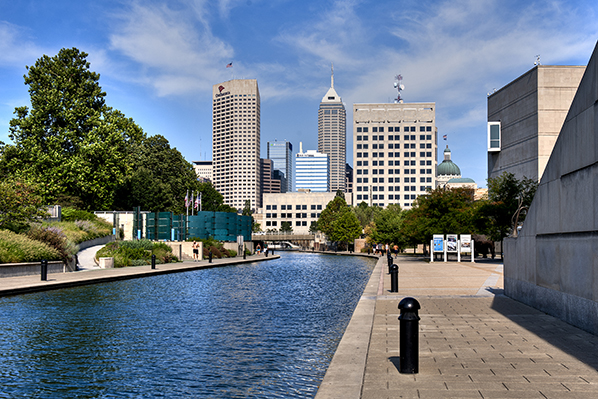 Indianapolis Canal Walk
Visit Indy has plenty to celebrate after posting record-breaking numbers for future convention hotel room nights last year. The Indianapolis convention and visitors bureau reports that it booked 880,552 room nights for upcoming conventions, surpassing its goal of 750,000 and marking the most future bookings. The previous record of 814,520 was set in 2002.
"Thanks to a decades-long vision and the continued support of community leaders, Indy's tourism industry is producing more jobs and tax revenue than even the most optimistic forecasts could have predicted," says Leonard Hoops, president and CEO of Visit Indy. "2014 was a phenomenal year for Visit Indy, the City of Indianapolis and Central Indiana's tourism industry. I'm particularly thankful to everyone at the Indiana Convention Center and our hotel community for consistently delivering on Indy's promise of super service and Hoosier Hospitality."
Among the groups that will bring their conventions to Indianapolis in the next decade are: Cystic Fibrosis Foundation's 2017 North American Cystic Fibrosis Conference; American Veterinary Medical Association's 2017 Annual Convention; GameStop Corporation's 2018 EXPO; National Rifle Association's 2019 and 2023 Annual Meeting; American Academy of Physician Assistants' 2022 Annual Conference; American Speech-Language-Hearing Association's conference in 2026.
"We must continue striving to make Indy a must-visit destination or risk losing our hard-earned market share and visitor dollars to other cities," Hoops said.
According to Rockport Analytics, 26 million visitors provide $4.4 billion in total economic impact annually, produce $1.1 billion in tax receipts and generate 75,000 full-time equivalent jobs in Central Indiana.