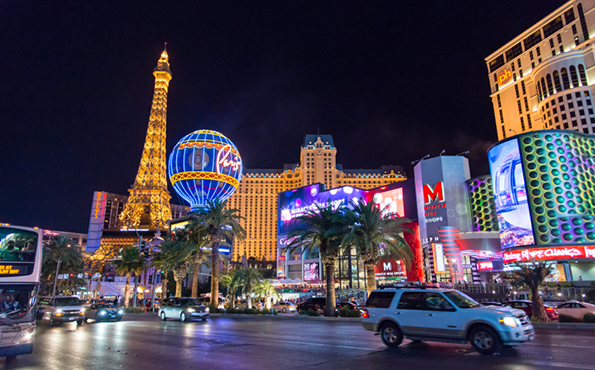 The International Council of Shopping Centers (ICSC), which has held its annual trade show, RECon, every year in Las Vegas since 1986, will stay in Vegas. The new contract begins in 2018 and could run through 2022 if the option for a three-year extension is exercised. It is estimated that this could generate nearly $225 million in nongaming economic impact for Southern Nevada.
RECon, which attracts more than 34,000 attendees and 1,000 exhibitors to the Las Vegas Convention Center annually, is the world's largest gathering of shopping center executives. Over its history, RECon has generated more than $1 billion in nongaming economic impact and brought almost 900,000 attendees to the city.
"We are excited to keep RECon in Las Vegas, where it has been every year since 1986," said Tim McGuinness, vice president of global trade expositions, ICSC. The 2015 RECon show will be held May 17-20, 2015, at the Las Vegas Convention Center.
"I would like to thank the International Council of Shopping Centers for selecting Nevada, once again, as home to one of the premier events for the shopping center industry. This announcement is further proof that Las Vegas remains a global leader in tradeshows and conventions," said Nevada Governor Brian Sandoval.
"This was a very competitive process, and Las Vegas rose to the challenge with our resort partners working together to show why we are the No. 1 trade show destination in North America," said Rossi Ralenkotter, president/CEO for the Las Vegas Convention and Visitors Authority (LVCVA).
With more than 22,000 meetings and conventions held annually in Las Vegas, the convention industry supports more than 61,000 jobs and contributes more than $7.4 billion to the local economy. For a record 20 consecutive years, Trade Show News Network has named Las Vegas the No.1 trade show destination in North America, hosting 53 of the 250 largest trade shows in 2013.