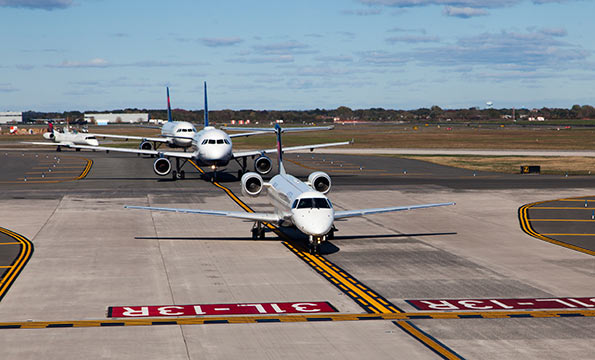 Meeting planners traveling through New York's John F. Kennedy International Airport this summer may encounter problems, as the main arrivals runway will be closed for five months, beginning in late April.
Ordinarily, the closure of one runway does not cause disruptions at the New York airport, which has four of them. However, repairs and resurfacing of the runway will take place during the busy summer holiday travel season, which also coincides with hurricane season.
Industry experts are concerned that congestion may snare air traffic not only at JFK, but also at nearby La Guardia, Newark and Teterboro Airports. The Federal Aviation Administration is taking proactive measures to prevent potential problems and assure that airspace above the New York metropolitan area remains safe.