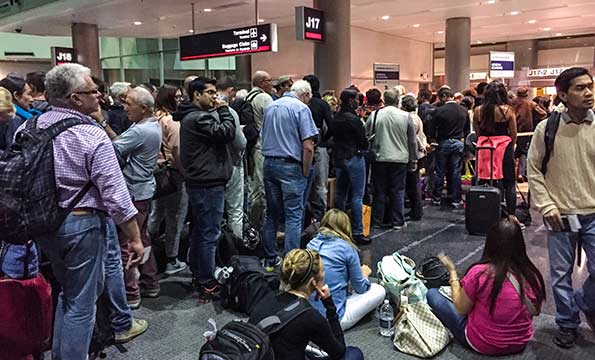 Miami International Airport is doing everything in its power to ease the flow of international passengers. Yesterday, the Associated Press reported that the airport will be installing 44 more self-service passport control kiosks to help speed up the customs and immigration process.
Using biometric technology, the kiosks match face and fingerprint data to passports. Since the machines were installed at the airport in 2013, officials say they have reduced wait time by as much as 40 percent. Passengers can be processed in less than two minutes.
Similar machines are in use at airports in New York, Los Angeles, Orlando, Philadelphia, San Francisco and Tampa.
Mobile Passport App Eases Congestion
Earlier this year, the Miami airport also offered a Mobile Passport Control app from U.S. Customs and Border Protection. The app has lessened congestion by allowing travelers to submit customs declaration information before arrival, using their mobile devices.
Hartsfield-Jackson International Airport in Atlanta also accepts the mobile app, and Seattle-Tacoma International Airport in Washington recently came on board. U.S. Customs and Border Protection plans to introduce the app to the 20 busiest American airports by 2016.
Miami International Airport is one of the busiest airports in the U.S., handling more than 20 million international passengers each year.