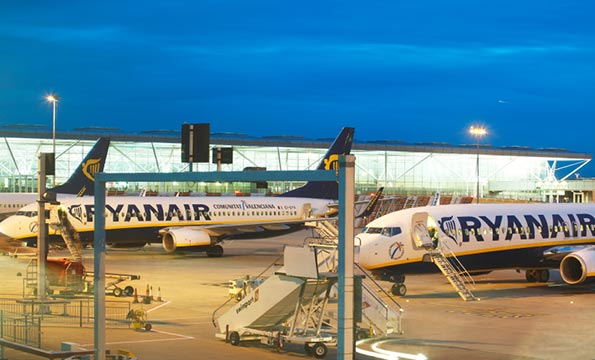 Earlier this week, Ryanair said 14 routes between the United States and Europe were being considered for incredibly cheap prices. On Thursday, the airline said stop.
Jessica Plautz reports on mashable.com that the budget airline's board has put a stop to talk of "ultra-cheap" flights across the pond, quite likely ruining travel plans for frugal travelers.
"In the light of recent press coverage, the Board of Ryanair Holdings Plc wishes to clarify that it has not considered or approved any transatlantic project, and does not intend to do so," a statement from Ryanair Holdings says.
Ryanair operates only Boeing 737-800s, which are not long-haul planes. The airline would need to buy more planes before it could offer transatlantic flights. "We estimate that's four to five years away," a company spokesperson told the BBC on Monday, before the board issued its latest statement.
The flights would have supposedly gone for $21 one way, a total bargain.