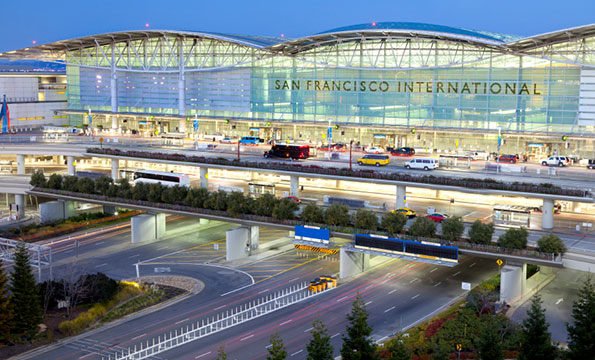 Layovers are a dreaded fact of flaying. The waiting, the not-always-terrific food, ugly lighting, trying to find a place to plug in to get some work done, the noise, irritating people, really—the list goes on.
But, dating site MissTravel.com polled over 50,000 fliers and came up with a list of what might be America's happiest airports, spots with great local food, free Wi-Fi, shopping.
The top picks all had attributes that made them a worthwhile spot to wait, but all received high marks for their comfort, convenience and cleanliness.
Take a look at MissTravel's list:
1. Portland, Oregon (PDX): With free Wi-If and great shops, this Northwestern airport made it to the top of the list. The hub also hosts many local food carts, breweries and eateries.
2. Savannah, Georgia (SAV): This airport received top marks for its "Southern charm" in the terminal. Relax on a park bench under a high glass ceiling to wile away time before takeoff.
3. San Francisco, California (SFO): SFO may have a lot of delays but the terminals are clean and airy, there are great—even healthy—food options in most terminals, and it offers free Wi-Fi.
4. West Palm Beach, Florida (PBI): Though small, the Florida airport backs in a lot of vacation-worthy extras like a spa, putting green, kids' play area and plenty of local restaurant fare.
5. Philadelphia, Pennsylvania (PHL): Last summer, PHL installed a "Fitness Zone" with stationery bikes and other low-impact exercise equipment so travelers can stay fit during flights.