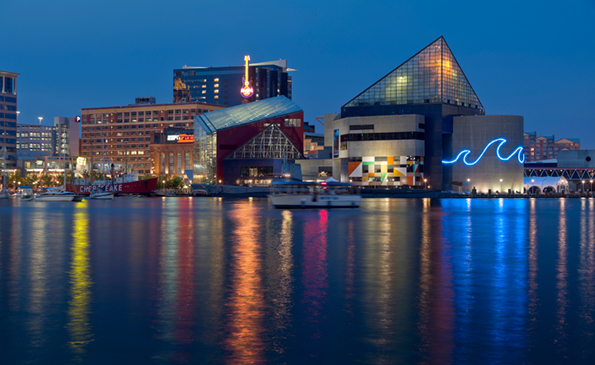 Visit Baltimore, the official sales and marketing organization for Baltimore, has achieved level one certification in the ASTM (American Society for Testing and Materials) Standard as it relates to the Evaluation and Selection of Destinations for Environmentally Sustainable Meetings, Events, Trade Shows, and Conferences (APEX/ASTM).
This destination standard is one of nine introduced in 2012 by the meetings, conventions, exhibitions and events industry.
"We are proud and excited to be the first Northeast destination to attain APEX/ASTM Destination certification," said Tom Noonan, president and CEO of Visit Baltimore. "Certification to the industry's global standard demonstrates our ongoing commitment to sustainability."
The ASTM Destination Standard details the procedural requirements for destination selection—the practice of researching, evaluating and choosing the location for an event. The standard lists specific performance criteria for staff management, communications, waste management, energy, air quality, water, procurement and community partners. The standards were created in partnership with ASTM International, an ANSI-accredited standards development organization.
Visit Baltimore is the official sales and marketing organization for Baltimore that generates economic benefits for stakeholders through the attraction of convention, group and leisure visitors.
For more on Baltimore, see the February issue of Smart Meetings Magazine with great details on downtown meeting spaces.