Planner of the Year: Velvet Graham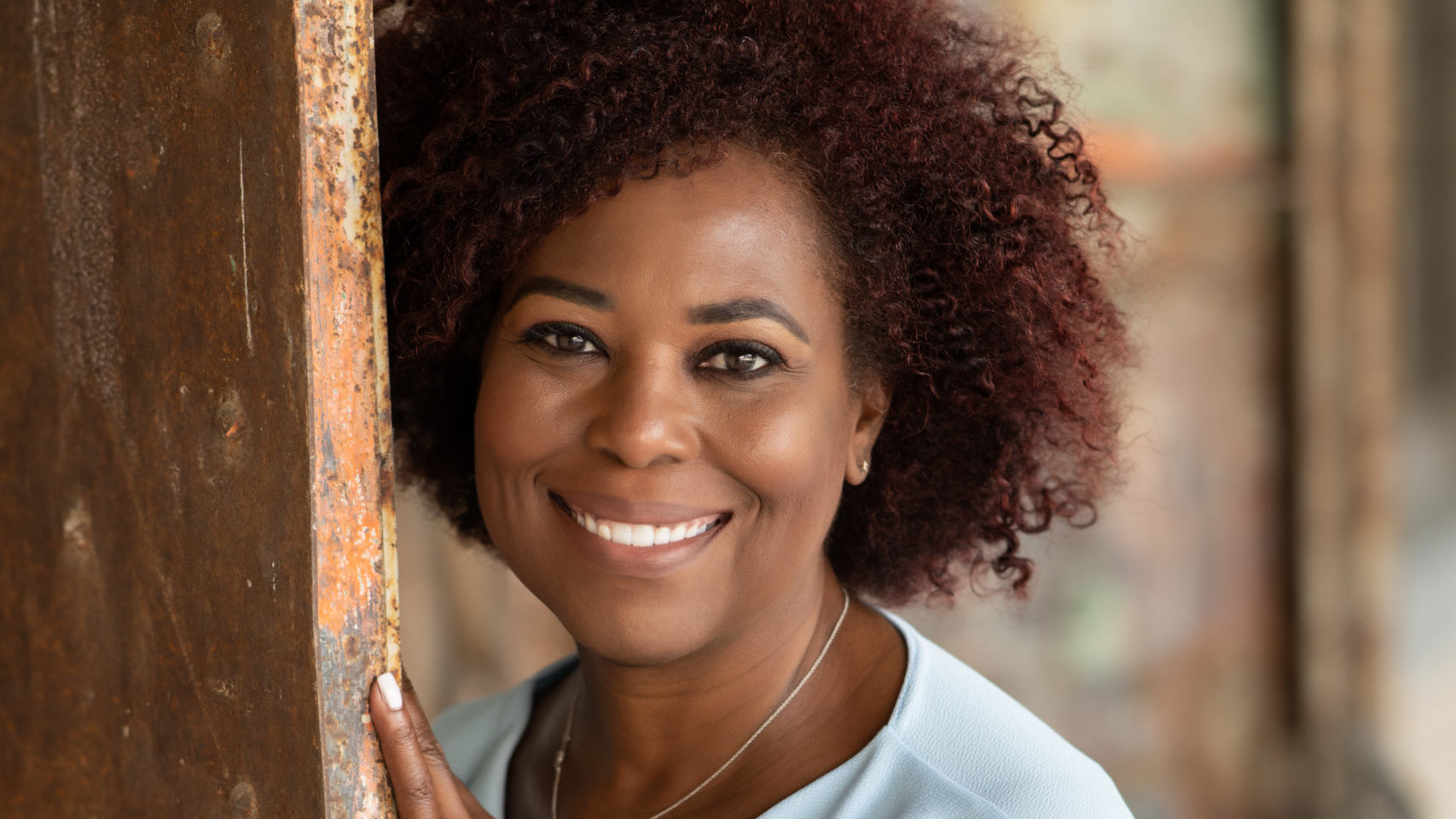 Velvet Graham, senior director of events, community relations and culture & inclusion, ServiceMaster
Resiliency Style: Faith Belief Hope
What's the secret to waking up each morning with a positive mindset in the midst of a global pandemic that cancels months of careful planning faster than you can say force majeure…and a national civil rights protest movement that forces you to reflect on painful incidents you would rather put behind you?
For 2020 Smart Meetings Planner of the Year Velvet Graham, it is this: a belief in the inherent goodness in people; and the hope that, if she can change one mind, one heart, and that person tells someone else, then tomorrow will be better—even if that tomorrow doesn't come as quickly as we might like it to arrive. "If I didn't believe in that, I don't know that I could get up in the morning," she says.
Accidental Meeting Planner
Growing up in Mississippi, Graham didn't know planning corporate meetings was a real job. She credits her time serving in the U.S. Air Force, working as an air passenger specialist at a military airport and in the reservation center, with opening her eyes. That led to a role—25 years ago—booking travel for ServiceMaster, a Memphis-based corporation now listed on the Fortune 1,000 that includes such household brands as the pest and termite control giant Terminix and disaster restoration company ServiceMaster Restore.
Graham traces one of her most important skill sets—learning to be calm when everyone else is anxious—back to her time in the military. As a young airman (the service uses this title regardless of gender) in Okinawa, Japan, she had to make difficult decisions to get aircraft out on time. When she was flustered one day, her sergeant took her aside and said, "You know what you need to do; decide and do it." That stuck with her. "I still go back to that day in that terminal 35-plus years ago, and it helps me to be in the moment," she says with a smile. "Now, the more out of control the situation is, the more in control I become."
Though Graham has had advisors throughout her career, she has served as her own industry mentor through the years. The natural problem solver focused on what made sense to the business when she was tasked with managing events for each of ServiceMaster's siloed companies. She intuitively understood that leveraging consolidated room nights and food and beverage guarantees would result in better outcomes for the company. "I may not have known the 'how', but I knew the 'why'," she says.
Graham built a strategic meetings management program that collected the buying power of all the subsidiary companies to show the value of thousands of room nights to the hotel brands. She now manages 75-100 meetings a year. That collective approach gave her enormous power when negotiating contracts.
Clearing the Path
The journey was not always smooth. "I didn't have the same ability to do things as a Black planner that my white counterparts could do," Graham shares. "When I would say, 'No,' people would ask, 'What is wrong with you?' They automatically assumed I was angry."
Sometimes the bias was blatant and cutting. One venue manager refused to even acknowledge her presence on a FAM trip. She did not book that venue even though it would have been a fit for thousands of room nights. "I have to think about the experience for my diverse attendees," she explains.
Being the only Black planner in the room can be lonely, Graham confides. But she has also made some dear friends in the industry along the way. And she is encouraged by the steps she was seeing even before the protests, as MPI announced in February that it would be partnering with National Coalition of Black Meeting Professionals.
During her time at ServiceMaster, Graham has also taken on responsibility for community relations and more recently, diversity and inclusion. So, in addition to triaging all her events when COVID-19 hit, she suddenly found herself actively engaging employees to make sure they felt safe, valued and supported. "Our priority was caring for our essential workers," she says.
When the second shoe fell with the eruption of Black Lives Matter protests, that part of her job came front and center, with video town halls and listening sessions. "I have lived the gamut of emotions, feeling sad that we are still here, but joy in the acknowledgement that we are taking action," she says and then pauses. "I have a leadership team that wants to be better, so we can all thrive. I feel hopeful—tired but hopeful."
Another pause.
"We haven't seen the industry this bad before. We are in crisis mode. Recovery will take all of us working together."
To help new planners she affectionately calls "young ones" make their way in the industry, Graham has been actively mentoring a number of future meeting professionals. "You don't have to carry the weight of everyone, but you can step up and be a positive influence," she tells them. She counsels being intentional about what they want to do, where they want to be and how they can deliver programs that speak to the business needs.
The 2020 Planners of the Year: The True Definition of Resiliency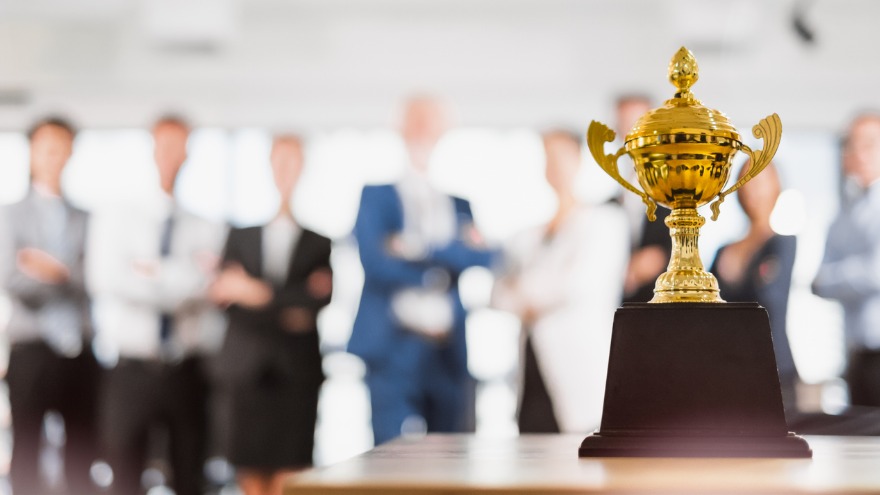 When the going gets tough, meeting professionals get flexible (to riff on a cliche). This year presented the industry with massive challenges, to say the least. The work they do was literally illegal in many places. But that didn't stop them. When nominating this outstanding group of get-er-done types, their peers used words such as leadership, character, integrity—and in one instance, superstar.
These master connectors realized their job was not booking hotel rooms and filling ballrooms. It was to motivate, educate and inspire communities. They learned new skills for delivering those outcomes—and along the way, something about themselves, their teams and their audiences.
Smart Meetings asked these role models to describe their approach to resiliency, how they maintained focus when everything was changing so quickly and what they learned during the pandemic. The most common response? Flexibility, followed by variations of positivity, determination and relationships. I urge you to read their responses. I was moved by the creativity and devotion they showed in finding new ways to make a difference in a world that needs them now, more than ever.
Jenn Artura, senior director, Global Events & Incentives, Veritas Technologies LLC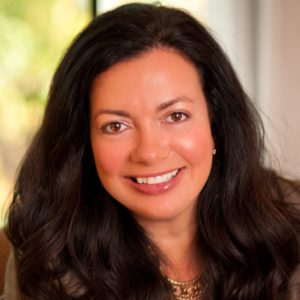 Resiliency Style: Gratitude Creativity Community
Focus Hacks: At the onset of COVID-19, in my role as VP for the Association for Women in Events (AWE), we made the decision to move from paid membership to a free online community dedicated to supporting women in events. This crisis brought opportunity to create more connectedness without physical contact in a digital world. I was so inspired by the daily affirmations, virtual strangers lifting each other up, sharing personal stories, offering their expertise, having authentic conversations and empowering others with random acts of kindness. Together we found clarity, hope, wisdom, gratitude and focus by cheering for others.
Pandemic Lessons: Rather than waiting for something to change, accepting what was happening allowed me to focus on where we could make the biggest impact by reimagining our event strategy. At the core, events are all about the way we make people feel, the impact of emotions that comes with each experience. That same passion is driving me to reinvent the way we look at everything we do; challenging me to dig deeper creatively, inspiring others to think bigger and do things we would have never imagined possible.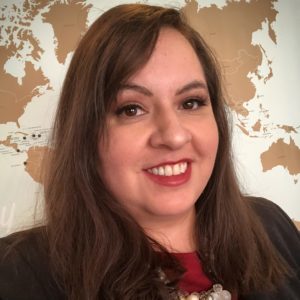 Resiliency Style: Research/Knowledge Communication Honesty
Focus Hacks: I am learning as much as I can in regards to the affect COVID-19 is having on our industry, and the necessary changes we have needed, and will need to make in order to successfully continue to have meetings—whether that be virtual, hybrid or live.
Pandemic Lessons: Staying informed is key. This creates an honest dialog with clients that allows me to expertly manage the event and the precautions needed to make everyone feel safe. Moving forward, I will be more knowledgeable and proficient with technology alternatives, not only to provide options, but to be prepared for changing situations.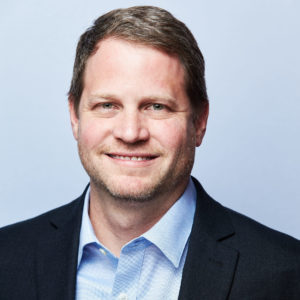 Resiliency Style: Patience Optimism Determination
Focus Hacks: Every day brings a fresh set of challenges for our member organizations, for which I must be entirely present and available to be effective in handling. IAEE CEO, David DuBois, compares it to driving through a snowstorm. It feels like it will never end, but eventually the road will clear and the clouds will part. Focusing on what I can contribute to get the organization and the industry through the storm is my primary motivation. IAEE's Essential Considerations for Safely Reopening Exhibitions & Events collaboration with the Global Biorisk Advisory Council is one tool to get the industry back to live exhibitions and events sooner.
Pandemic Lessons: I have been amazed and inspired by the fortitude, professionalism and togetherness of our industry. Crisis does breed innovation. The explosive growth in the virtual/digital events market has been incredible. Adapting the traditional live event business model to a dynamic and interactive digital environment is the major disruptor. I believe this is a great opportunity for live events to expand its audience.
Kiersten A. Walker, CMP, CSEP, associate vice president for events, Women in Cable Telecommunications (WICT)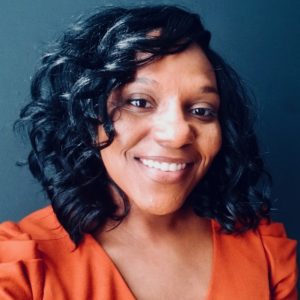 Resiliency Style: Determined Strategic Impassioned
Focus Hacks: I'm currently working towards my master's degree in Meeting and Event Management. While it's been a challenge balancing school, work and the pandemic, pursuing this degree has kept me future-focused. The work I'm doing will help push the industry forward. That makes me proud.
Pandemic Lessons: Meeting planners are professional problem solvers. We're all in this space of reactionary innovation, but we're absolutely killing it. I've had the time to reset, refresh and rebuild my events. With a focus on connection, my meetings (live or virtual) will leave attendees feeling more engaged than ever before.
Sarah Reed, senior director of global strategic events, Zendesk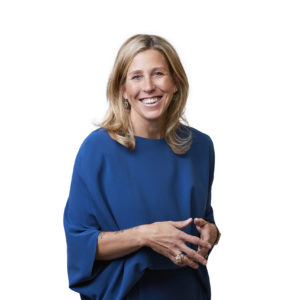 Resiliency Style: Transformative Persevering Vulnerable
Focus Hacks: I've found it's been relatively simple to stay focused. This is uncharted territory and a pure virtual event environment requires an entirely new direction and strategy. As a team, we're tackling the unknown, the unexpected and the yet-to-be-tested. It's invigorating to take some risk and watch the rewards.
Pandemic Lessons: We needed this disruption! (Especially for tech events.) COVID-19 gave us "permission" to pause, rethink and reimagine the future of events. When we start to gather again, it will be more intentional and less commercial. Virtual events will be a partner to the physical and no longer be the afterthought.
Vince Dreffs,owner, Dreffs for Success (clients include Google, Cisco and Planet Fitness)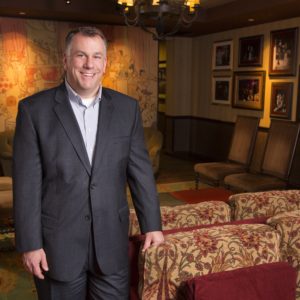 Resiliency Style: Positive Relationships Goals Flexible
Focus Hacks: Being a coach for business continuity planning helps. I put the plans in action, and it worked as planned. I have developed a greater appreciation for allowing people to make their own decisions about personal safety. A little compassion is in order.
Pandemic Lessons: When realization that meetings would have to be canceled hit, I was rolling into three large programs, the smallest of which was 24,000 people. I had to negotiate to get out of contracts without burning relationships. One meeting was an $80 million contract, and the company was on the hook for all of it. I was able to work that down to $8.2 million and commitments for a couple of years. Partnerships are everything.
Shelley Hodgkinson, senior director of event solutions, Walmart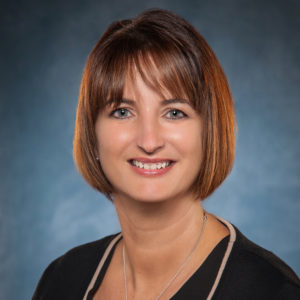 Resiliency Style: Positivity Awareness Tenacity
Focus Hacks: From the outset, I've found it important for myself and the team to engage and check in on others. I've networked and helped motivate internal and external teams. It's been important to stay up to date and educated on what's happening within the industry during this time of change.
Pandemic Lessons: It's more important than ever to think of the end user. Don't get distracted by the shiny new object of virtual. Produce the right meeting, with the right engagement—the content needs to be engaging as well as the platform. Our future will include virtual, hybrid and face to face.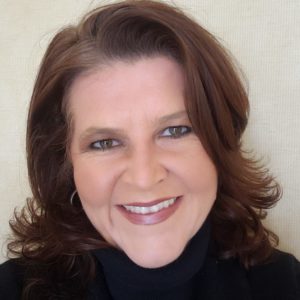 Resiliency Style: Strength Adaptable Flexible
Focus Hacks: I am grateful for everything I have in my life. I struggled at the beginning of this pandemic between feeling guilty and thankful. The guilt I felt for having a job, paycheck and being healthy. I had to turn that into how I could give back to my community and industry family.
Pandemic Lessons: In the virtual world, you have to move quickly, be flexible and have a strategy! Don't be afraid to try new things and see what resonates with your audience. Authenticity and transparency build trust with the audience, which is imperative! Live events will come back, but with a hybrid of both virtual and live, and we need to start thinking about how those will complement one another to drive new audiences.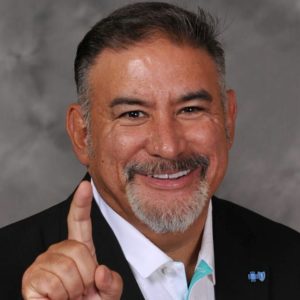 Resiliency Style: Embracing Calmness Nourishing
Focus Hacks: I have a daily routine of staying connected with family, friends and colleagues. I have remained calm, knowing and believing we will meet again. I have emphasized nourishment in my routine by eating better, exercising and learning more, and by offering encouragement and empathy to those impacted.
Pandemic Lessons: People miss face-to-face meetings. Virtual meetings have highlighted the importance of pivoting back to prioritizing the education and training part of a meeting and then creating the experience. The challenge is the socialization part, which is everything in our industry. Attendees must feel connected, not distant.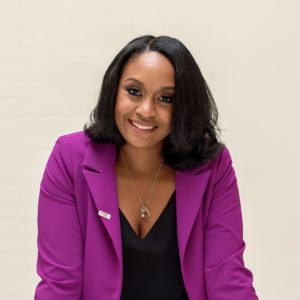 Resiliency Style: Authentic Composed Detailed
Focus Hacks: I've stayed focused by keeping a sense of perspective and looking for the positives. It's given me the opportunity to take advantage of completing new industry-related certifications and webinars. I've also been able to facilitate a session during the first virtual CMP Prep Course developed by the MPI Potomac Chapter.
Pandemic Lessons: I've learned to remain confident in my abilities and skills, but to be flexible and learn quickly. It's important to be optimistic and know that the work of meeting and event planners matters. It's my responsibility to reimagine a meeting design and show the value of connecting people, be it online or live.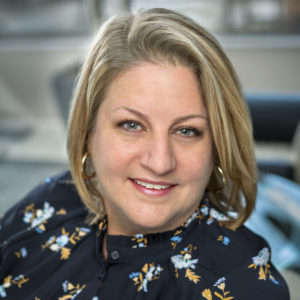 Resiliency Style: Patience Flexibility Trust
Focus Hacks: When the mission of your organization is to cure cystic fibrosis and meetings are critical to that mission, it's a strong motivator to stay focused. Personally, my daily workouts—walking, running and virtual classes—have been a lifeline during this time to maintain focus and good mental and physical health.
Pandemic Lessons: Business event strategists always rise to the occasion! Collectively, we are approaching virtual events with the same dedication and standard of excellence that we put into our face-to-face events. We are all learning new skills and helping each other learn and grow. The collaborative spirit has been inspiring, and it makes me proud to be part of this industry.
Renee Radabaugh, CMP, founder, president and CEO, Paragon Events Inc.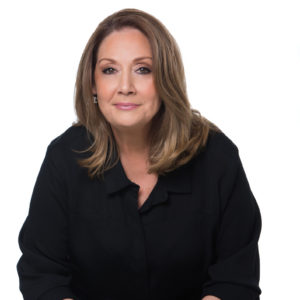 Resiliency Style: Determination Transparency Intention
Focus Hack: It's important to embrace the change, trust the mission and vision you established for yourself and concentrate on empowering others. For us, it's about celebrating the small wins, reflecting on our history and longevity, broadening our personal growth and education, and taking a moment to pause and think about the "why."
Pandemic Lessons: It has been illuminating to see the variation of learning styles. Hybrid events are here to stay, and we must balance the craving for live interaction while offering the comfort of virtual. We will continue to operate with a heightened awareness and focus on the customer experience.
Derrick M. Johnson, II, CMP, DES, director of event strategy and chief diversity officer, Talley Management Group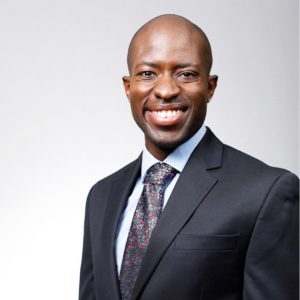 Resiliency Style: Vision Flexibility Mindfulness
Focus Hacks: Results drive my actions, which drive my focus. My ultimate desire in life is to help others advance despite adversity. My focus has and will always be around supporting communities in need. Now more than ever, it's important to embrace change and adapt to the evolving world by growing and learning with it. I've also found immense support from my community.
Pandemic Lessons: It's important to reimagine experience design and the role planners have in strategy development and production. Our industry touches all others; thus, we can foster economic and social transformation within communities. This is our true role. I embrace the metamorphosis and execute with this mindset.
Elizabeth Sage, MBA, CMP, associate director of events and trade shows, Illumina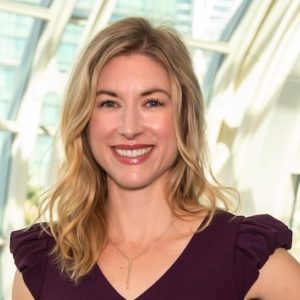 Resiliency Style: Determination to Evolve
Focus Hacks: Much of my focus has been on my team, ensuring they are engaged and emotionally supported. I've also taken this time to partner with colleagues to improve processes and create efficiencies within our working environment.
Pandemic Lessons: The courage to make quick and big decisions with imperfect and evolving data and the humbleness to change course as new data becomes available. I'm also building an internal ROI plan to run each of our programs through, in order to guide more strategic decisions about the events we do and the format with which they are delivered.
Timothy Simpson, brand and engagement chief strategist, Design Studio by Maritz Global Events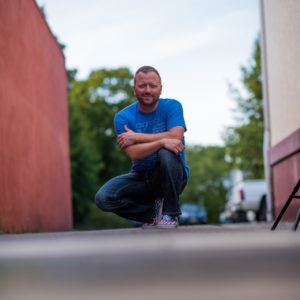 Resiliency Style: Lift Up and Transform Everything, Get Better, Repeat
Focus Hacks: This period in time has lit the status quo on fire. It is providing the opportunity to challenge and battle traditional thought, and I love that. I cherish most the opportunities which allow me to cut against the grain and create newly. While the conditions of the world right now are less than ideal, I see an opportunity to use this time to improve, get better and create. That is how I can contribute to getting everyone back to work. The idea that my contribution could lead to others getting to do what they love is a massive motivating factor.
Pandemic Lessons: I help organizations deconstruct and rebuild their programs. I've learned over the past four-plus months that strategy and design are not optional in the space of human-to-human marketing. The rapid shift to digital as an alternative to face to face has showcased this perfectly. I've been super fortunate to be supporting dozens of organizations on their digital experiences strategy—and to witness firsthand the impact that it is having validates this further.
Maegan Criscione, account manager, the Hybrid Group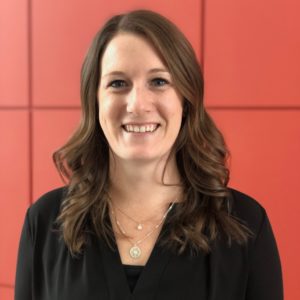 Resiliency Style: Flexibility Opportunity Innovation
Focus Hacks: I stay focused by learning and incorporating new tools and technologies in my meetings and discovering new ways to adapt my plans to the industry's new needs. I also try to achieve one goal each day—embracing what I can control keeps me calm in this time of change.
Pandemic Lessons: Controlled flexibility! We no longer know what meetings will look like in 1 month or 1 year and that forces the entire planning process to have a level of controlled flexibility that it didn't have before. I love providing options for clients and seeing the ideas that grow from that.
Nancy Shaffer, board president, Live Events Coalition and founder, CEO and creative executive officer, BRAVO! Events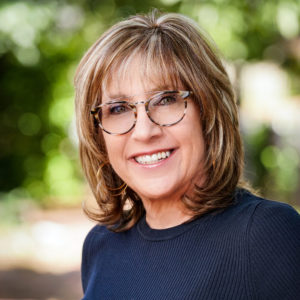 Resiliency Style: Committed Tenacious Passionate
Focus Hacks: When a pandemic shuts down overnight the industry you can't imagine not being a part of, there was only one option—jump in to fight for our life! The planner's job is to be invisible, now we had to be seen and heard. This is hardest and most humbling job I have ever had.
Pandemic Lessons: I am a storyteller and problem solver for clients. That this skill is transferable and critical to our story. To be seen in a way that was not my comfort zone is now a necessity. The future of our industry will see an elevated understanding of the Human Convening Power and a more "intimate" focus on safety and experiences.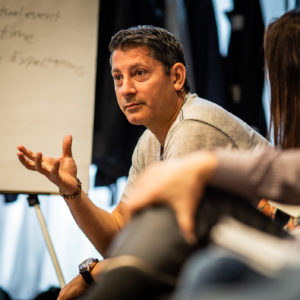 Resiliency Style: Irrepressible Focused Versatile
Focus Hacks: We have found that by focusing the company in on one single goal, our client's success, it becomes near impossible to let the outside noise be distracting. If the answer to a question is yes, this enhances our client's success, then we do it. It is as simple as that.
Pandemic Lessons: I have learned that when a situation becomes increasingly desperate, as our industry is now seeing in these current COVID times, one is only as strong as the team they have assembled. It is extremely difficult to weather the storm alone. Only by creating strength in numbers and resiliency through teamwork can one survive a serious crisis. Haute Companies was founded upon that principle, and as a result of our incredible team, we've not only persevered, our business is thriving.