Kelli A. Bland, CMP, DES
Teach, Collaborate, Inspire
Fierce Fuel: In my career, I have always strived to be knowledgeable about my industry or anything that inspires me. I am motivated by learning and want to be a resource to colleagues and industry partners. In life or in my career, knowledge is what drives me.
Attack Mode: Improving my knowledge on areas where I felt deficient during the pandemic are the opportunities I took through education. In early 2020, after a successful site visit, and returning to Washington, D.C., that following week, the nation went into total lock down.
It seemed incomprehensible all that was about to happen to our industry, to our colleagues and friends. Covid-19 happened, and no one was prepared. The word "pivot," became the gamechanger, describing what organizations would do to replace their conference and go virtual, and I needed to understand what that meant.
I obtained my Digital Event Strategist certification, offered by PCMA to understand virtual events and all its' elements. I took advantage of online webinars from industry experts and colleagues about cancellation insurance, writing better contracts and understanding the human and financial impact Covid had on our industry.
In 2021, we returned to an in-person conference, I took a course offered by the Event Leadership Institute on Pandemic On-Site Protocol to understand the necessary steps of maintaining a healthy environment for people in mass. Our success was no positive cases of Covid were reported because of our conference and I attribute this to the collaborative efforts of our team.
Goals Currently Stalking: I want to be more active in pursuing volunteer opportunities for a professional meetings organization, serve on a convention and visitors corporation's Client Advisory Board. I will also be a catalyst for change in my organization and develop new strategies that improve our member and exhibitor experiences.
I want to help realize the strategic plan and the 2030 vision for our organization that our CEO rolled out last year during the annual conference. In my personal life, I want to give back to my community through volunteering for charitable organizations.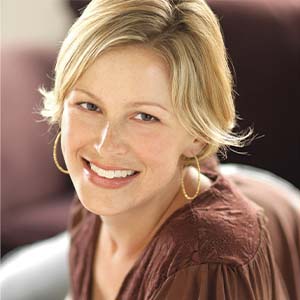 Kate Brack
Vice President of Design + Strategy, Haute
Adventurous, Bold, Inspired
Fierce Fuel: I am fueled by the endless opportunities we are presented with each day. To embrace and see the possibilities in every project, every interaction, even when the challenge seems impossible. There is always opportunity and with the right tools and attitude, navigating towards a solution or new idea is always in the ​driver's seat for me. I work hard each day to ensure every project presented to me is inclusive of my extended team, as they are the power of the future, and if they succeed, then my job is done.
Attack Mode: Staying connected to the pulse of what is new and possible is my guiderail. No matter what the challenge is, there is always opportunity. I work continuously to engage with my community and network even when the path forward seems impossible.
Prior to 2020, I was learning and practicing the power of saying "no" to opportunities that didn't support a pathway to success. When the world stopped, I harnessed the power of saying "yes", even when something was outside of my traditional wheelhouse, and the opportunities that came with that approach were endless.
Goals Currently Stalking: I am continually looking and pushing myself to find what is new, what is now and what is next. I try to never look at any project through the same lens as I did before. I try to stay in the now, current and connected.
I strive to know what's going on in my local and global communities and reflect that in my artistry with integrity and nuance. Always look for what's next. The world is forever filled with possibilities and it's up to us as creatives to be the stewards of these ideas.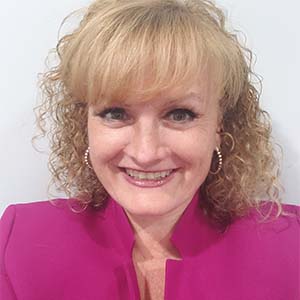 Yvette Campbell, CMP
Passion, Determination, Resilience
Fierce Fuel: "It always seems impossible until it's done" is one of my favorite quotes by Nelson Mandela and has boosted my belief that I can achieve anything I set my mind on. This belief is supported by leading with the heart, being thoughtful, caring and giving back to the community, as evidenced by using my 30 years of experience in the hospitality industry to guide, educate and assist others.
Attack Mode: In March of 2020, a hospitality friend and I started an online group to mentor, motivate and educate others who also found themselves laid off due to the global business disruption caused by Covid-19. The group met weekly via Zoom. Zoom was a new technology to all of us and this, too, was an opportunity to learn about a new way of working.
We arranged for motivational speakers who were asked to donate their time and we offered free resume review to anyone needing assistance. This helped us learn to operate virtual experiences, and it also helped us support the hospitality industry and its workers.
During this time, I set personal challenges for myself and completed the five online courses I registered for—FAU Hospitality & Tourism Management, Supervisory Skill Builders, The Science of Well Being, C-Vent Supplier and Multiple LinkedIn Classes. Then I re-invented myself moving from a 30-year career in the hospitality industry, to becoming an independent meeting planner, a bold move. I continually reminded myself, "it always seems impossible until it's done." Leaving a set bi-weekly salary to work for pure commission is a very big commitment, even during a pandemic.
One of my goals was to conquer my fear of social media, learn as much as I could and reconnect with former clients, colleagues and friends. When they say "it takes a village," believe them!
Every day is an opportunity for you to make it great. Each day we can learn something new and share it. I've accomplished so much personally and professionally during some very difficult times. Never ever quit, there is always a light at the end of the tunnel.
Goals Currently Stalking: My focus is on being an educator, helper and leader. I am using my influence on social media to partner with planners, colleagues and hoteliers to safely sell and plan meetings.
I aim to be more open to helping people, even though I sit on the board for the Ronald McDonald House of Detroit and support them in galas, fundraising and other means, I am pushing myself to get to know people more deeply and support mental health.
We must take care of each other, support each other, and lift each other up. For me, this year, like every year, is a year of determination, resilience and passion.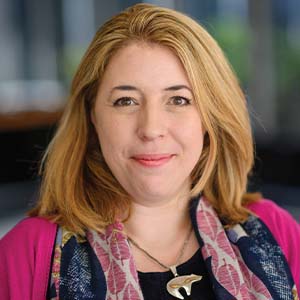 Naomi Clare Crellin
Empathy, Empowering, Creativity
Fierce Fuel: I find such joy in contributing to the success of others—whether that is my colleagues, clients or students. I love seeing people find their own joy and knowing that I contributed to that. There's no greater honor for me than sharing the journey from ideation to creation with others.
That's why I love the events industry—the work we do to bring joy to others through connection is so unique. I love sharing the moment of the feeling: "We made this together. We had a vision, and we built it. It's working and creating value!"
Attack Mode: In a word–Positivity. In practice, this has meant three things to me:
1. Saying, "yes." Yes, to turning up to navigate challenges and contribute to achieving a shared goal, yes to giving time for listening, learning and striving to understand what matters to others, yes to exploring unchartered territory, solving problems and sharing a journey. When we turn up saying "yes", it helps us all move forward and we naturally start talking about next steps.
2. Lens of Possibility. Looking at the world through a lens of possibility helps to shift our mindset from constraint to opportunity. For us, this has meant widening our definition of event/exhibit/experience, and look at every situation, interaction, looking through a lens of possibility—asking how can we help others connect, create, find joy in this moment?
3. Empowering Connection. Through forums, round tables, chat sessions, focus groups, I've found that bringing people together to mind share, seek inspiration, discuss ideas and discover insights has helped us connect authentically in a way that benefits everyone. And during these sessions, it's important to take the time to recognize and celebrate the achievements and contributions of others. Positive energy really is kinetic!
Our work with Hubb and Untethered in 2020/21 is a great example of the power of positivity!
Goals Currently Stalking: Looking ahead, I am incredibly excited about what the future holds. I have goals of growth for Storycraft Lab, not just in size, but seeing all our amazing and talented team members grow in their presence, personal lives and professional practices. In the coming years, we'll be looking to build strategic partnerships within the industry to help fuel that growth. The Storycraft Lab team inspires me every day with the work they do and I'm so thankful to work with such thoughtful, creative and smart colleagues!
I'm especially excited to build a Community of Practice around empathetic design for audience engagement. Starting in 2022 we're launching a content program with workshops and forums that people can join to learn about how to integrate empathy into their practice and share the latest innovations and inspiration in audience engagement.
We have plans to start Activating the Lab within Storycraft Lab publicly, essentially start producing tools and products that we've developed through our work with audience design and making them available for others to use. Starting with the Experience Profiles (that's currently in an open beta), we'll be seeking funding to build technology behind the IP and recommendations, we're also looking to launch a beta store where people can download games and guides that they can use with their teams and clients.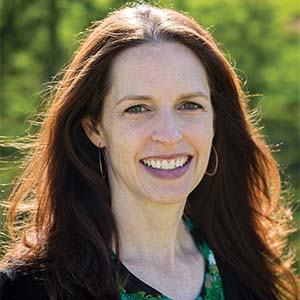 Victoria Fanning
Senior Manager, Online Events, MGMA
Best-in-Class Online Event Experience
Fierce Fuel: I'm driven by my desire to showcase excellence using my personal and career experiences. Many of these experiences have been shaped by the reflections and thoughts about the qualities I find most engaging in the people who surround me, as well as literary role models I've found in books and articles. I try to integrate these qualities into my own being.
Attack Mode: I've been a digital event planner since 2009. Online events started their rapid development during the recession. That rapid development went into an ebb and flow rhythm for many organizations until face-to-face events were suspended due to the pandemic.
During this time, there's been a gigantic leap in technology development, staffing interest and resources and community discussions. The energy, innovative ideas and dynamic new solutions have been incredible.
The opportunity to use and integrate these amazing new ideas from a source of talented people whose focus had been on in-person events has been a delight. We've experimented with new digital formats, content and technology.
Goals Currently Stalking: My goals are to continue to learn and grow within this rapidly evolving digital event space. I'd like to use my technology experience to help build virtual worlds, explore the metaverse, and continually shape digital events so they become greater sources of content and connection.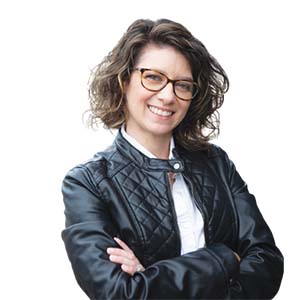 Debbie Garcia, CMP
Inspire, Encourage, Change
Fierce Fuel: I am definitely fueled by my family. My two kids have changed my life, so I make decisions that involve all of us and not just myself. I want to ensure that they see hard-working female figures who can question life and have the voice to change things that they are passionate about.
Attack Mode: When the pandemic hit, I saw everything go away, my full-time job, my venue sourcing income and our Airbnb was empty. I gained two young children at home doing virtual school. I am someone who loves a challenge and instead of sitting back and waiting, I decided to make a change to the meetings industry that would help people like me.
I had to keep clients looking towards the future of planning events by utilizing virtual site tours to make qualified decisions on sending RFPs. This opportunity presented itself as I spoke to a client I had just started working with. Her need to see hotels and venues but unable to travel made me think long and hard about the way we do business.
As a mom of two, there are many times I am not able to travel for site inspections and I knew that I was not the only one who was in this situation. I looked back at my skills, talked to several planners and suppliers and listened to their needs.
Goals Currently Stalking: In the next few years, I would like to see virsitour used by planners across the globe as the way they venue source. I would like to see our platform house all hotels and venues worldwide as well as other event services.
We have so many ideas we are working on to create an easy-to-use space for planners and suppliers to ensure the exchange of information and visuals to make qualified decisions as well as being a leader in sustainability. Another goal is to speak at events on hospitality technology. I believe we must not shy away from technology, but embrace it so we can use human skills for the better.
My biggest goal is to be a leader for women in the world. As a woman, mother and wife, I know how difficult it can be to balance your passion and career with family. We need to strike a balance between all of them and understand that women can be all things!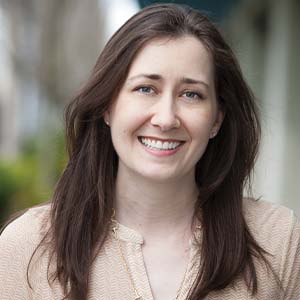 Brooke Hall
Executive Vice President, Digital Studios, Opus Agency
Teamwork, Excellence, Enablement
Fierce Fuel: I'm motivated by developing solutions to difficult problems with smart, dedicated and caring people. I am fueled by building and participating in high-performing, healthy teams, and I'm fierce about helping them stay that way. Doing big, new, difficult things really well is energizing and fulfilling, and I am proud our team is able to keep innovating and developing new solutions for some of the world's largest brands.
Attack Mode: Nobody entered the pandemic with significant experience in digital events—we all were figuring it out as we went along. What our team did have is incredibly smart people who had project managed registration website builds and worked with IRL (in real life) event technology vendors.
They had spent their careers translating between marketing-professional clients and tech providers, advocating for the attendee experience every step of the way. At the beginning of the pandemic, we realized those skills translated to the digital venue.
We spent an enormous amount of time vetting and building relationships with trusted partners and collaborating in team trainings, allowing us to approach clients as consultants in the space. We now support some of the largest digital events in the industry. We also used our experience with scalable attendee support to grow a robust Participant Engagement team, redefining attendee support for the digital venue.
Goals Currently Stalking: We are only halfway through redefining events in a new world, but we know a big part of our future is going to revolve around technology–both for in-person and virtual events.
Opus is launching a new Tech Labs initiative which will be focused on what those technology innovations are now and in the future, and I'm excited that my team will have oversight over that initiative and all of the innovations that come out of it. We're going to take all the things we learned about adaptability and bring that nimbleness with us into whatever comes next for our agency—and this industry.
We've proven in 2020 and 2021 that as a team there is nothing Opus can't do, and I am so proud to be a part of this team. My team's focus is always on the attendee experience, supporting their path to and through an event, and we're going to make sure they have the best experiences in the world, with the best companies in the world. That's what keeps us all motivated day in and day out, and when my team is motivated, I'm motivated.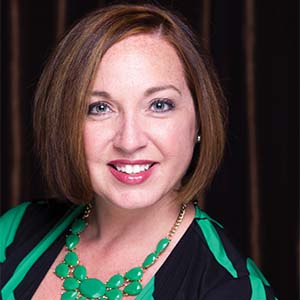 Karen Hartline, CMP, DES
Director, Corporate Events, GitLab
Creative, Engaging, Collaboration
Fierce Fuel: I'm passionate about creating experiences for people. That could be for a conference of 10,000 people or for a dinner party in my condo. I also believe you can find event inspiration every day, no matter where you are, by seeing how people interact with others in different environments.
Attack Mode: When everything started shutting down, I took the opportunity to get my Digital Event Strategist certification as online events were quickly becoming the only option for events. Now that we've been in this for 2 years, there are still opportunities to do things differently.
I think this period in events has a lot of opportunities to challenge our way of thinking and designing event experiences. Even coming back to in-person events doesn't mean we can do exactly what we did pre-Covid.
As event producers, we need to consider re-entry to in person events and the overstimulation associated with that to approach event design with compassion and thoughtfulness.
I really enjoyed attending online events that were integrating different formats into their event like using Slack for their chat platforms or Miro for group collaboration on digital sticky notes. Taking the time to sit in the audience gives you a different perspective and allows you to experience things your attendees may also experience.
Goals Currently Stalking: I'm pushing hard for event professionals to be recognized as event marketers and not just event organizers. I believe corporate event marketers are not always recognized for the work they do to design events that bring interest to the pipeline, which helps build the business. I feel like event teams are often looked at as the group that manages logistics and isn't always included in the strategic business planning.
I think there's a lot of work to be done to show the benefit and ROI of event strategies being built and my hope is over the next few years to see events recognized as the strategic vehicle they have potential to be. Beyond that, I'd love to see more CVOs (Chief Event Officers) getting seats at the C-level table. I plan to be at that table in the future.
Read More: 2022 Smart Women in Meetings: Stellar Performer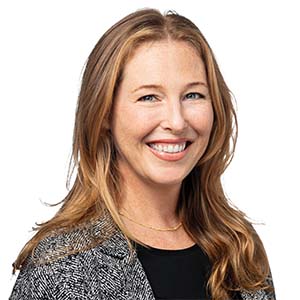 Lindsay Krause, VEMM
Energetic, Resilient, Empathetic
Fierce Fuel: My approach to life is based on two principles that are unlikely partners—planning and spontaneity. I have found if I strategically plan the future in small segments, it leaves room for the beauty of spontaneity. In my younger years, I would extensively plan, only to have everything change on site.
Now that I am more seasoned, I focus on the future framework and leave room for finalizing the details when I am in the room with other planning partners. This has allowed me to be more collaborative and to embrace innovative ideas that hatch in the presence of others.
Attack Mode: In March of 2020 when Covid-19 first hit, I was comfortable in my role as Director of Meetings and Events, leading a team of planners who executed corporate, live on-site events. After the shutdown, it became illegal to do our job!
Our team had to reboot and figure out how we were going to survive the unknown and stay in business. Clients were either canceling or postponing, and after all the contract renegotiations were complete, there were no events left to plan. It was clear the immediate future led to virtual events. If we were going to stay in the event planning game, our team had to go back to school! So, that's just what we did.
Working closely with our company CEO, we enlisted our team of planners in professional development courses so we could service clients who wish to host their event virtually. Six weeks later, we were fielding sales calls and putting our new skillset to work.
Goals Currently Stalking: I am consciously working on becoming effective versus efficient in my workday. With a busy schedule, it is very easy to check off my to-do list and accomplish many things each day.
However, with a goal of being intentionally effective, I can focus on doing what matters most and my work will be more impactful. Sometimes that means using more brainpower to accomplish a very important feat, rather than accomplishing a ton of small items.
Another goal is to create space for more connection opportunities in my meetings. Since the world has gone virtual, my day is filled with Zoom meetings. It's natural to log on, get down to business and pop off.
This year, I want to show up for virtual meetings early to allow a chance to have genuine conversation with the other meeting attendee before we talk business. Even just a few moments of conversation can reveal something in common, or a new idea or inspiration. I'm looking forward to uncovering those little nuggets.
Finally, I want that HGTV Dream Home. If that goal is achieved, you can find me in Vermont with my heels kicked up!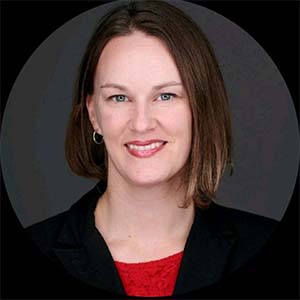 Melinda Mintz
Excellence, Passion, Drive
Fierce Fuel: My desire to continue growing and learning to be better every single day fuels my passion in my career and life. I sought out a career in the hospitality industry because I find when you work with different customers every day, you have the opportunity to learn something new, as long as you are listening. And doing it all with a smile and a few laughs helps everyone get through, especially when times are tough.
Attack Mode: During one of the darkest times during the pandemic, we received a referral that sounded too good to be true. After connecting with the customer and having a bidding war with our competitors, I ended up signing the largest single piece of business of my career. It was an all-hotel buyout and turned our traditional hotel with rooms and catering on its head.
Now, instead of banquet-style meals, we had to learn how to serve up to 200 rooms breakfast, lunch and dinner daily to each customer's door and accommodate new arrivals every few days. The way our team came together to serve this business was remarkable. We improved our process every single day.
Our new expertise led to other smaller opportunities to service similar groups. Because of that group, I know our team can take on any new challenge with vigor as long as we communicate and are open to considering new ways to accommodate guest needs.
Since that group concluded, our hotel grew revenue and market share while still managing expenses and employee satisfaction, and as a team earned our company's highest honor for 2021.
Goals Currently Attacking: My current goal is to drive our sales team to the top of our company by the end of 2022 by connecting with and serving our customers better than our competitors. We won't be average this year; we want to be excellent in everything we do.
This year more than any in the past, I am pushing myself to be more positive. Celebrate the successes of others. Smile more and have more fun. Encourage others to be better than they were yesterday. I want to be a better role model, coach and cheerleader for my sales team, co-workers, and my daughter.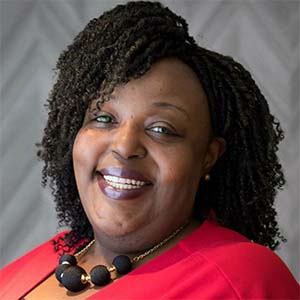 Lakesha Moore
Tenacity, Empowerment, Optimism
Fierce Fuel: My fierce approach to life and my career comes from the fact that I almost lost my life in April of 2021. It was so scary and really allowed me to put things into a new perspective. As such, I championed to re-enter the event planning field with a new lease on life and a fervor and determination to be the best version of me I could be for myself, my son and family, my co-workers and my community.
Attack Mode: Lots of patience, zeal and humor. I am learning to not take things too seriously, but at the same time to put all of me in everything that I do. I am taking an active approach to my professional development and really diving into all the new opportunities that have presented themselves during the pandemic.
It has been said that "necessity is the mother of invention." I have taken this time to reinvent myself so I am ready to rise to any challenge. Research has also been my best friend as I consider myself to be a lifelong learner and never shy away from a webinar, a book or a class to hone my skills. And I have also become comfortable with not always hitting the mark, but I am not going to let that stop me from pouncing!
Goals Currently Stalking: I am quietly pursuing getting my CMP. This has been a dream of mine since I planned my first meeting and event and I am going to put in the work needed to achieve that goal.
Also, I am working on revamping a program that I started that will help single mothers in their time of need. This is near and dear to me as I am a single mother and know all too well the challenges one can face trying to raise a child, manage a home, work and handle all the other things that come along with being an adult.
My goal with this is to connect with other women from all walks of life to create a village, to show that you are never as alone as you think, and no matter what, I am my sister's keeper!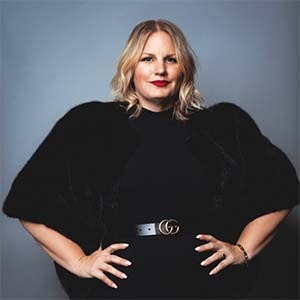 Jamie Lee Quickert
Community and Education, Allseated
Inspire, Encourage, Include
Fierce Fuel: I have built my career and reputation on the principle that a cheerful attitude is contagious, first impressions last forever and hard work inspires others. Inspiring others is what drives me. From mentoring colleagues and teaching them to meet and exceed their goals to being an advocate and cheerleader for those who are struggling and those who are marginalized, I want to make a difference in the world.
Attack Mode: There are two ways to build your career, especially during challenging times. The first is to be competitive and cutthroat. The other is to be generous and work harder than those around you. The first may get you the promotion you always wanted, but the second will build respect. It will build a network and community that lasts far beyond any temporary position you may hold or challenging time you may face.
To truly be successful, you need to pounce on opportunities at all stages of your career. This can take different shapes as your career develops. I have applied for jobs I didn't think I was qualified for in the traditional sense, but I knew I had passion and desire to learn. If given a chance, I could be great. I am thankful for so many throughout my career who took a chance on me and allowed me room to grow and succeed and even to fail at times.
I also learned to take jobs that I may be overqualified for but would allow me to get a foot in the door. I learned in those positions how to work hard and to earn new opportunities and to prove myself.  Part of learning to "pounce on opportunities" is to never think you are too good or too big to get your hands dirty or start all over.  It is seeing the potential in each new opportunity and knowing who you want to be and where you want to go.
Goals Currently Stalking: Years ago, when Matthew McConaughey won an Oscar, he gave an interesting and somewhat rambling speech where he said his hero was himself in 10 years. He said, "You see, every day, and every week, and every month, and every year of my life, my hero is always 10 years away. I'm never going to be my hero. I'm not going to obtain that and that's fine with me because it keeps me chasing."
I have thought about speech often. There is something incredibly powerful at the idea of never quite arriving but always striving and always growing.  Even with awards and accolades such as this, my big fear is to become complacent and to think I have arrived at being something or someone who has nothing new to learn or nothing more to give.
The big picture answer for what goals I am stalking is to be the very best version of myself. I want to be my own hero. I want to be wiser. I want to be kinder. I want to be more generous. I want to inspire more. I want to dream bigger.
The specific goals I have are to pass my CPCE test, to speak more at conferences around the country, to mentor more, to continue to grow and learn what it means to be an ally and an advocate, and to read more biographies of successful men and women who came before me. Oh, and I plan on building a Metaverse with Allseated and taking over the world. Fashionably, of course.
Read More: 2022 Smart Women in Meetings: Rising Star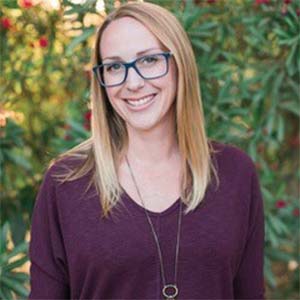 Jamie Snively, CCO (Covid-19 Compliance Officer)
Happy, Kind, Calm
Fierce Fuel: I really just want to be as happy as possible in my career and life. I'm constantly trying new ways to encourage happiness around me. I love to laugh until my belly hurts. Creating experiences is one outlet for my happiness and I love seeing when it brings happiness around me (both professionally and personally).
Attack Mode: Challenging times have always increased productivity in my life. After losing my mom to breast cancer, I made it my life goal to make her proud. Our time on earth is short, you'll find me filling my days to the brim.  When I think I don't have time to take on a new project…I usually do.
For example: finishing my master's degree when I was 8 months pregnant because I knew I wouldn't have time after, relocating my family (while pregnant a different time) across the state during one of the busiest work seasons of my life.
Goals Currently Stalking: So many goals! I usually build goals for each month. I will list a few here: Building up the next generation of event professionals; creating more educational opportunities for entry level meeting and event professionals; engaging with clients; focus on health; spending more time with family creating our own experiences and memories; backpack some of the Pacific Crest Trail; build a Little Library for our neighborhood.
Life is all about balance. I have made some huge strides in my balance of personal and professional time. My overall goal is to continue to live and breathe that balance in order to create happiness around me.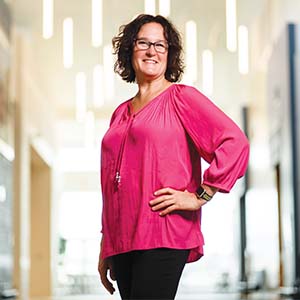 Tracy Stuckrath, CSEP, CMM, CFPM, CHC
Safe, Sustainable, Inclusive
Fierce Fuel: The need for change within the events industry to give everyone access to a meal that is safe, delicious, nutritious and protective of the planet and our communities. Food and beverage experiences should be designed so each and every guest can get to the table and not leave the table hungry or feeling excluded. As the highest expenditure, food and beverage, ironically, is the line item we spend the least amount of time on and of which 30-40% gets wasted. This needs to change.
Attack Mode: I took the challenging times to launch the Eating at a Meeting (EAAM) Facebook group, the Eating at a Meeting weekly podcast, and the online course Every Meal Matters.
After mentioning the Facebook page at the end of the eight or so food safety webinars I gave in April and May 2020 for events industry organizations, the group had 500 members within a month. Now we have 1,100.
In May of 2020, to provide interactive content within the group, I did weekly Facebook LIVE videos, interviewing experts in all facets of food and beverage—farmers, chefs, doctors, advocates, eaters, planners, caterers, which was inspired by 10 interviews I did for my blog and Women's History Month in March.
The EAAM audio-only podcast launched in late August 2020, using the original 10 interviews and the EAAM Facebook lives. There are now 115+ episodes available for download.
Every Meal Matters, released in January 2021, is an online, six-module course that goes in-depth on why, what, and how to create safe, sustainable, and inclusive dining experiences for all. Covering safety and legalities, dietary needs and sustainability, planning, communicating and executing the experience. Participants walk away with a toolbox full of templates and knowledge they can easily apply to their menu planning.
Goals Currently Stalking: Food and beverage are integral to our lives and our events. It has purpose. It employs. It comes with and provides passion. It is personal. It is also a tool that can be used as opportunity to create community, improve lives and support the earth. With that in mind, the goals I'm stalking for the coming years include:
Continuing the Eating at a Meeting podcast, diving deeper into what and how accessibility means and how it can be accomplished with food and beverage. I'm also ensuring every guest and topic directly connects to how food and beverage served at events is tied to the United Nations' Sustainability Development Goals.
Curating more courses under the thrive! food & beverage academy to include the Every Meal Matters certificate program along with many micro courses that provide planners and suppliers with tools to enhance their food and beverage programs, feed Engagement, nourish Inclusion and boost the bottom lines.
Launching the EAAM Culinary Collaborative for event planners who are passionate about ensuring everyone has access to a meal that is safe, delicious, nutritious, and protective of the planet and our communities.
Expanding my speaking and coaching services to the events industry as well as corporate HR since there is a lot of food and beverage in the workplace. What and how it is offered can impact employee engagement, productivity and the corporate bottom line.
Publishing the Eating at a Meeting book.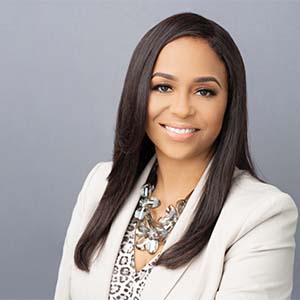 Marie R. Sueing
Serve, Unify, Thrive
Fierce Fuel: Life is the best teacher, and I've been around long enough to have learned many of its lessons. It has taught me to take nothing for granted and to be appreciative of everything. I strive to maintain an attitude of gratitude in every area of my life because it helps me see each experience not only as an opportunity for personal growth, but it also fuels my desire to be of service to others, which I believe to be my true purpose.
Attack Mode: I believe that challenges are not only inevitable, but they are a necessary part of life. I also know that based on my perspective, they can be seen as a hinderance or as an opportunity for growth. I choose the latter.
The events over the last two years in particular (a deadly world-wide pandemic, a new awareness of systemic racism, etc.) have presented new and highlighted existing significant challenges in the lives of millions in our country and all over the globe.
The opportunities during these and other times of need that are most meaningful to me are those that involve service to my fellow man. Engaging with community through opportunities afforded to me both professionally and personally give me life! I also love being a connector of people and organizations because I have always believed we are stronger when working together toward a common goal.
Goals Currently Stalking: The last 31 years in hospitality have afforded me amazing experiences and opportunities for growth—both professionally and personally. I am grateful for the incredible privilege that I enjoy each day to collaborate with customers, colleagues and community to make a positive impact in the space of diversity, equity, inclusion and belonging.
I absolutely love what I do because I know the work is important, and I find fulfillment and purpose in that. So, my goal right now is to continue to seek new opportunities to expand my knowledge and understanding about the world around me, the beautiful diverse cultures that enrich our communities.
Combining that education with my love of connection to create the same opportunity for others within my personal and professional circles to unify and build community—now that is a worthwhile goal.