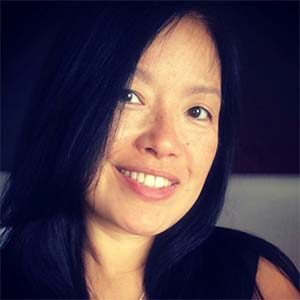 Lisa Adams
Dedication, Focus, Resilience
Fierce Fuel: As I reflect over years, I have an endless list of career and life experiences that I'm grateful for. My fierce approach and passion for what I do has allowed me to adapt, be agile, improve overall efficiencies, experience trials and tribulations, which gave me a sense of pride that I cannot put into words. I am grateful for all of it, for it has molded me into the person I am today, which I never thought I would become.
A large part of this is the people who have been part of my life and the ones who still are. These people have demonstrated to me the value of strength of character, positive energy, compassion and discipline.
Attack Mode: These are complex and chaotic times and there are no best practices. During challenging times, I think out of the box, practice forward-thinking solutions, strive to make progress, remind myself to breathe, respond and react as conditions shift. The era of COVID-19, it has allowed me to come up with innovative solutions to the problems, adapt, focus on moving forward and keeping my head held high.
Goals Currently Stalking: I would like to be in a leadership role where I can mentor others while displaying integrity in all my actions. I would like to inspire, drive and support more women to be the best version of themselves where they can relentlessly and fiercely build their personal and professional life.
My experiences have allowed me to recognize where I can have the biggest impact, re-evaluate values, and goals and figure out a new improved version of success.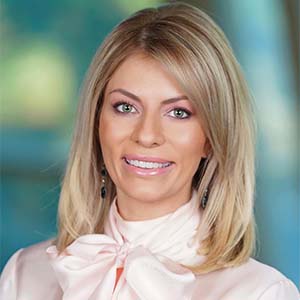 Austin Bagwell, CIS, HMCC
Passionate, Innovative, Fun
Fierce Fuel: I have the mindset of enjoying every day to the fullest and lifting up those around me whenever possible. With an optimistic outlook, an open mind and a purpose to strive to be the best version of myself available, anything is possible.
I genuinely enjoy challenging myself both personally and professionally and know that it takes determination, perseverance and creativity to achieve success. I accept that there will inevitably be setbacks in life and in your career, but they are only opportunities to learn, grow, and create something more meaningful.
Attack Mode: In times of chaos and change, I continue to remain calm and embrace the opportunity to think differently. I am blessed to have many mentors and truth tellers in my life to bounce ideas off of and help me find solutions that align with my goals and values.
The past couple years haven't been easy for anyone (to say the least), so I find it more important than ever to surround myself with positive people and check in on one another often. That one phone call, email, text, referral could be the key to landing your big next deal, a new door opening, or as simple as just making someone's day.
Goals Currently Stalking: I strive to continue to nourish my creativity, expand my network, feed my soul by travelling even more, and most importantly give back to this phenomenal industry that has brought so much purpose and happiness to my life.
I recently became even more involved with my alma mater of UCF's Rosen School of Hospitality so that the next generation knows how rewarding a career in meetings and events can be regardless of the setbacks we have recently experienced. Oh, and adopt a puppy and lower my golf handicap. 😊
Peta-Gay Barrett
Dedicated, Loyal, Passionate
Fierce Fuel: My passion is to help people, mainly young people in our industry who have the passion and drive to grow. I am grateful to be in a leadership position to mentor and help passionate young people thrive. Their success fuels my passion to keep going.
Attack Mode: By keeping my vision on the bigger picture and not letting one or two bad days make for a bad week. I have learned to stay focused during the hard times and at times lean on the people around me who have supported me over the years. Sometimes all it takes is a simple phone call to a mentor or friend to get you back in line. I am fortunate to have a couple of them in our company.
Goals Currently Stalking: Leading my hotel and my team to achieving our company's five drivers. Additionally, my goal is to continue to grow and learn all aspects of our industry, such as sales, marketing, revenue management to have the required expertise to share my knowledge with the next generations. My goal is to be able to promote my assistant manager to my position whenever my next opportunity comes along for me.
Read More: 2022 Smart Women in Meetings: Innovator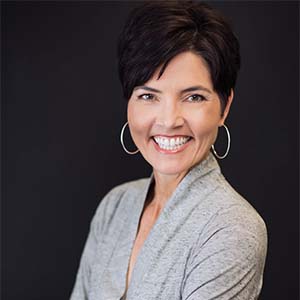 Lynn Lewis-Bjostad, CMP, DES
Authenticity, Dedication, Transparency
Fierce Fuel: I have a strong drive to provide unwavering service and support. My clients, family and friends know that I have their back. In business, I pride myself on always delivering not just the "adequate" but instead striving for the "exceptional."
In my personal life, my friends and family know I will always show up for them, celebrating their successes and comforting them during the tough times. When I commit to something, in work or personal life, I am all in.
Attack Mode: Flexibility has been key in all our challenges. We become hyper-focused on what is happening. We learn and educate ourselves so we can stay ahead of the curve. We also collaborate with companies who offer services we were not able to offer, and those partnerships have been a lifesaver.
Goals Currently Stalking: Life is always changing when we are busy making plans, so first and foremost stay flexible! Take care of ourselves as we have been through a lot, and we need to be mindful of our bodies and our health. Listen to others and what they have gone through and done. We will learn from them.
Stay true to our principals that have guided us this far. Support our industry and anyone new coming into the industry so everyone can succeed. Plan for the future, for the business and for ourselves. Even if retirement is 5-10 years away, I want to make sure we have a plan that will take care of our clients and colleagues. Have fun!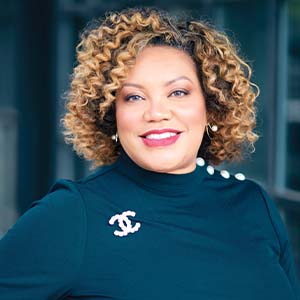 Taren E. Bradley
Inclusivity, Connection, Integrity
Fierce Fuel: I'm the Velvet Hammer. I'm nice, but no pushover, and because of my empathy and honesty, I can turn challenges into growth and success for all involved. I understand the needs of others from their viewpoint and can communicate in languages people understand, i.e., the language of the ROI for all stakeholders, the language of how can we create an impactful event. Or, when a friend or client just wants to be heard. I engage with my heart but conduct myself with a knowledgeable and objective mind. Because of these, I earn the respect of counterparts and leaders.
Attack Mode: I have a sincere interest in people and building honest relationships. Staying steadfast to who I am is the key to new opportunities even in the most trying times. As the third generation of hospitality professionals, it is in my DNA to be of service to others knowing it always comes back tenfold. I am grateful to also come from strong women of color who achieved despite doors being closed.
These women gave me an insatiable thirst for knowledge and patience to know that the best wins are those worked hard for. My patriarchal service standards taught me the awareness to fulfill a need before my guest desires it, which gives me the forethought to create innovative solutions to challenges and obstacles before others are aware.
These traits—sincerity and my lineage, allow me to be a connector. I thrive at building a community between those who otherwise would have never met. These connections are like fabric. The more they intertwine the stronger the fabric becomes. During trying times, I can turn to these connections for support and encouragement.
Goals Currently Stalking: As people are acutely aware of the importance of human interaction, I am working to be a thought leader on innovative ways our industry can help all attendees engage and leave with positive outcomes. I understand of the importance of multi-sensory corporate events.
How we want people to feel should be part of each aspect of planning an event and how can we use our senses to complete that task, is sometimes lost as we worry about statistics and stakeholders' needs. One immediate focus in creating positive engagement is ensuring that events are inclusive. People invest when they see themselves.
Next, nothing is more powerful than helping someone recognize their own light and create pathways for them to be successful. I do this by mentoring and teaching the next generation of hospitality leaders. I want to continue challenging them to be servant leaders in all aspects of their lives.
Lastly, creating experiences is better than any material gift someone can buy. I am working to visit every NFL stadium and attend a Superbowl with my two sons. While we may not agree on our favorite teams, we love the sport! A fun stadium in a different city is always a new adventure.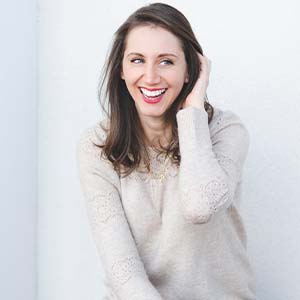 Sarah Buchbinder
Service Beyond Expectations
Fierce Fuel: I've never been the person motivated by bonuses, sales goals or competition (except maybe during trivia!). I get true satisfaction and fulfillment from knowing I am doing the absolute best for my clients and those that are relying on me. When a client comes back thanking me for all the help, telling me how much easier I made their lives; or that they wouldn't have been able to succeed without me; or, especially, when they recommend me to others, it gives me the rush of energy I need to push through all of the challenges that we know come with this complex, crazy industry.
Attack Mode: Never have I been more challenged by something that I felt I had zero control over than when Covid appeared and completely upended my business and everything I'd worked for. Within just 2 weeks in March 2020, 36 programs that I had sourced, researched, negotiated and contracted—all cancelled. It was devastating, but looking back, it was the catalyst in opening up completely new doors.
Within days, we anticipated our clients would need to move to Virtual, so we prepared. I interviewed, trialed and purchased licenses for virtual platforms. I learned to build up the software in the backend. I contracted producers and entertainers who could put on virtual events and happy hours, and I even planned virtual trivia and speaker showcases for meeting planners, to help suppliers keep building connections with their buyers, and continue to share new options and opportunities with the whole industry. We took DES certifications, created virtual gifting suites, and outlined blueprints for planners on how to host safe meetings.
Out of the desperation came innovation, and it has only continued to grow since. I have skills now that I would not have had if not for this unexpected obstacle that was an opportunity in disguise. And although 2020 wiped out everything I had built up in 2019, not only did I rebuild my business in a completely different way, all of my creativity and effort won me the honor of "Meeting Broker of the Year" for 2020.
Goals Currently Stalking: My goals for the coming years are simple in that I want to continue on the trajectory I have established the past few years and continue to innovate this business. Come up with more creative offerings for my clients, build up an even more wholistic service.
As for personal goals, there are two things I started during the pandemic that I want to continue to immerse myself in. While I started studying French as a fourth language, I want to build a fluency to where I feel comfortable traveling in a French speaking country without relying on English.
And while I started swimming during the pandemic to participate in a mile race, I am now also training running and biking to be able to complete a full triathlon. Anyone who wants to is welcome to join me!

Laurae Clifford
Create, Integrity, Curiosity
Fierce Fuel: I am definitely fueled by creating a better life for my son, but I also deeply love the travel industry. Meeting new people, learning about their companies and how they leave their marks on the world, experiencing new cities and cultures fascinates and allows me to grow as an individual. I take every chance to share these experiences with my son, and I like to believe that as a result, he has such an accepting heart and curious mind.
Attack Mode: I'm a born and raised Las Vegan, having worked in hospitality for over 20 years, so I've seen some ups and downs. Through any major setbacks in our industry, I consistently see that we take that opportunity to slow down and reconnect with customers on a human-to-human level.
Las Vegas is world-renowned for our hospitality. Here, you can be anyone from anywhere—and feel like a rock star. Las Vegas is a city where everyone belongs. Human connection is the ultimate opportunity in challenging times.
Goals Currently Stalking: "Enjoy the process" is my personal theme for 2022. Challenging times can be extremely uncomfortable, and in this space sometimes I become so focused on getting through it, I don't slow down to be present or notice the growth that is occurring within me and around me.
Discomfort can bring growth, resilience, empathy, perspective, connection and opportunity if we allow it. There can be beauty in the process of growth.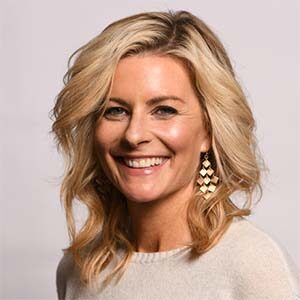 Lisa Cheney Peterson
White-Glove Event Production
Fierce Fuel: Life is short… and life is long, so squeeze enjoyment from every moment possible. Accept every invitation you can, as you never know what experience it will bring. Be dependable, trustworthy, loyal, open, loving, caring, generous, helpful, vulnerable, brave, scared, passionate, silly and strong.
Attack Mode: I've attended virtual and in person chapter events and planning webinars, helped a friend remodel and open a restaurant, trained and ran the 125th Boston Marathon and Hood-to-Coast 200m relay, added numerous event planning certifications to my resume, and caught up on podcasts and non-fiction library books.
Goals Currently Stalking: I will travel to many of the destinations on my bucket list, continue my career growth planning larger, global events, catch live music, and finally finish my autobiography.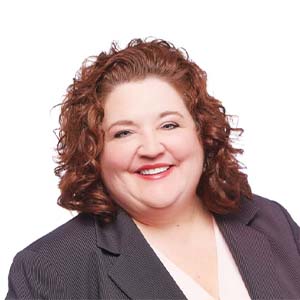 Kara Dao, CEM
Chief Operating Officer, JDC Events
Serve, Solutions, Ignite
Fierce Fuel: Passion. I'm passionate about what events can do for an industry, for an organization and for the community it serves. Through events, communities of participants learn, make decisions, create products and develop services that better the lives of not only those in that industry, but also the lives of everyone. Events have this incredible impact that can be seen, heard and felt when you are attending. And I believe that solutions can be found to deliver any change needed through an event. Every day, I wake up and think, "Wow, I get to do what I love, again today."
Attack Mode: A challenge is an opportunity wrapped in ugly packaging.  Once you unwrap it, you can see the offerings inside. When presented with the challenges, I look for the opportunities it could provide. During the peak of Covid, I saw new opportunities in virtual events and embraced the tech to expand the digital services offerings of our company.
Coming out of Covid I'm seeing opportunity for applying our virtual experience to all types of events. For example, our team is transferring what we've learned managing events on a screen to other modalities. This is an opportunity to provide clients expanded services such as hybrid matchmaking, remote speaker presentations and two-way live Q&A sessions between virtual and live audiences.
Producers are using new technical prowess combined with creativity to enhance programs in unique ways. Bringing remote DJs into an in-person audience on a large screen is an example of the altered concepts that have come from delivering virtual events. Both the virtual and in-person audiences can partake equally in the DJs offerings.
Additionally, corporations are needing to connect and engage employees and customers now more than ever. That's an opportunity for us to apply our new tech knowledge and provide clients solutions that are tried and tested.
Whether that's in person or virtual team building, both have new tech solutions that aid the process, make it more engaging and provide data. The pauses that challenges present are the perfect opportunity to ignite a new idea and make it a reality.
Goals Currently Stalking: Be present. More than ever, clients, industry peers and team members need to connect. Those moments of connection are vital to our mental and emotional stability. I'll be present in conversations for the person sharing and for myself.
Uphold integrity. I'll base decisions on what I said I would do, whether I like it or not. I'll uphold a consistent level of integrity for myself as well as with those I serve.
Provide more solutions. Tech solutions can be prohibitive to many with restricted funding. I'm providing solutions that deliver what's needed within tight budgets.
Spread grace. Leveraging the ability to give people a little grace for mistakes is needed as we learn to navigate all the fabulous opportunities coming our way.
Be curious. I'm hungry to learn and not only in conventional ways. I want to learn from the local sports supply store how they intend to expand their audience. I can learn new way to help client using their organic techniques.
Help others grow. I find I'm the most satisfied when those who I support are in a growth mode.  When others achieve their success, I've done my job, but I've also grown in through them.
Be fierce. Have no fear when launching into unchartered waters.
Delegate to elevate. I'll choose actions that increase my value so I can grow the company further and faster. I'll delegate more to make room for these value-added actions.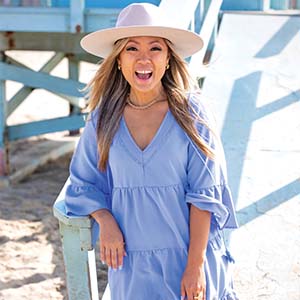 Thuy Diep ("2E Deep"), CGSP, DMCP, CSEP
Senior Experience Designer, Haute
Conceive, Believe, Achieve
Fierce Fuel: The limitless possibilities to consistently built upon my legacy as both an authentic individual who stays true to her moral compass while also being an industry leader who continues to make a positive impact on our #EventProfs community (Oh, and lots of organic green tea with honey).
Attack Mode: Easier said than done: a positive mental attitude, a state of abundance vs. scarcity, to be at the cause, not reaction, of life's adventures, and a deep connected mindfulness of the self (To trust to my inner Cheerleader vs. inner Critic).
Be open and present in industry involvements while allowing yourself grace and time to reflect along the journey. And above all: Don't forget to inhale in order to continue to exhale.
Goals Currently Stalking: The objectives that I'm obsessed with for the coming years are to be an even more genuine and strongly vulnerable leading example for the next generation of #EventProfs to come.
To define and adapt what success and happiness means to me in order live the quality of life I have the control of designing, and simply: to be living proof that "whatever the mind can conceive and believe, the mind can achieve." (Napoleon Hill). Puppies would be nice, too.
Read More: 2022 Smart Women in Meetings: Industry Leader
Sepideh Eivazi
Impact, Growth, Educate
Fierce Fuel: My fierce determination comes from an inner certainty that allows me to believe in my goals and vision. Knowing my "why" has been a huge catalyst to follow my purpose, and by having a purpose-driven approach, it motivates me to add meaning and value to my life and career. Also, I strongly believe in work-life balance where I can pause and reflect on my progress. Celebrating my wins and learning from the setback.
Attack Mode: When the pandemic began, like so many others, I struggled to accept the new reality of the world I was living in. However, adversity provides opportunities for growth and innovation.
Unfortunately, at that time many of the meeting and event trends didn't focus on supporting a healthy lifestyle for attendees. As an event planner, I strongly believe that it is my responsibility to educate our clients on the importance of offering healthy options and experiences which can activate their senses such as taste, hearing, vision, touch and smell to elevate their experiences and drive more successful events.
Elevated Meeting Solutions has created "The Elevated Wellness" platform that is applicable to any meeting or event, from small VIP BOD meetings to large corporate events as this platform addresses multiple health and wellness verticals by concentrating on nutrition and physical activity while awakening the human senses and creating an overall healthy ending.
Also, as a health and wellness advocate, I launched a tea brand during the pandemic offering custom tea blends. By starting "Dawn of the Earth" I hoped to provide others with a way to stay present and reflect while the tea leaves slowly unfurl in hot water. That is where the tea leaves soften and unfold the mystery of color, flavor, and beauty.
Goals Currently Stalking: My goal is to live and lead authentically and intentionally by sharing my learnings with others. I feel truly fortunate about who I have become as it's the result of my own perseverance and hard work.
But most importantly, having mentors and leaders who gave me the platform to embrace my talents and inspired me to lead by example. Being a mentee gave me an opportunity to connect with the deeper human motivation and tie that back to my career's goals which I am grateful for forever.
My goal is to influence and impact the next generation by providing positive opportunities and creating a network and support system for them.
Also, mentoring can create continuous learning opportunities that go both ways. I see myself as a lifetime learner and my goal is to never stop growing!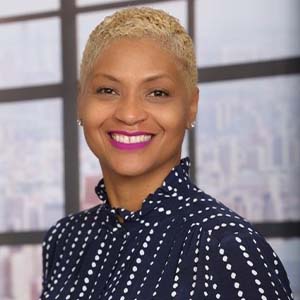 Nicole Hankton
Kindness, Integrity, Service
Fierce Fuel: When I was younger, I would watch strong, successful women and make mental notes of all the things they did and the cool things I thought about them. I know there's younger women in my family watching me, and I always want to provide a good example for them to look up to in this crazy world full of negative messages.
Attack Mode: I learned a long time ago that if you don't ask, the answer is always "no." Consistent growth and improvement keeps you in a position to recognize opportunities and to act fast.
In my current role, I saw an opportunity to change how we promoted our destination and began to perform as a director before proposing that I assume the role. I grew up with limited means and learned to make the most out of available resources. This pandemic gave me the opportunity to show my ability to make and manage positive change in the midst of adversity.
Goals Currently Stalking: Completing my Destination Management Executive Certification, starting a non-profit organization, and continuing to improve my health and fitness.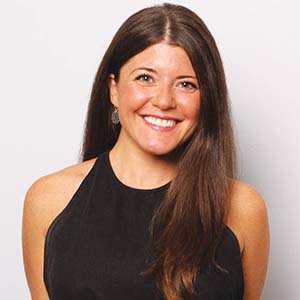 Lindsay Kushner
Senior Operations Manager, MAS
Thorough, Collaborative, Intentional
Fierce Fuel: Knowing that no matter how great we do it now, there is always potential to do it better. I am on a constant search for the "best way," and in this journey, I've discovered incredible learnings, often from unexpected places. Everyone we encounter in this industry offers unique perspectives and insights. It's free knowledge, and if you keep your eyes and ears open, you may discover a whole new, better way to do something.
Attack Mode: The past two years emphasized for me that we can only go forward as a company. It was hard at first to accept that we may never get back to the world we once knew, but maybe that's not such a bad thing.
The pandemic closed a lot of doors, but it opened new ones too, and there is so much value in those unexpected opportunities. I took the time to focus my attention internally, on our team and our processes, to help build a foundation for us to succeed in this ever-changing post-pandemic world.
Goals Currently Stalking: I dream of an industry that puts sustainability at the forefront. We're getting there, but we have a ways to go. We can all do our part as event professionals to lower our carbon footprint, but real change is going to come when we develop a gold standard on an industry level.
Sustainability is a key focus this year and as an Operations Manager, I'm excited to work with our Sustainability team (the Sustainability Task Force) to take their findings and make them best practices.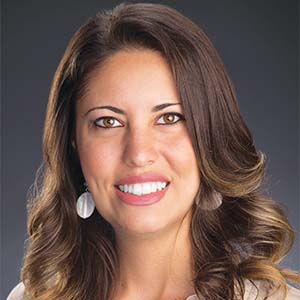 Sasha Lee
Driven, Fair, Knowledgeable
Fierce Fuel: People fuel me. My son and soon-to-be step kids fuel me to always teach them to work hard, be consistent and persistent, and for me to be an example for them, not just Dad. I am blessed to have a fiancé that works in the hospitality industry like me and supports me with my career. I can't tell you how invaluable it is to be able to talk shop with a spouse who understands the industry and bounce new ideas off them.
Every customer I speak to challenges me mentally and emotionally, and I mean that in every positive sense of the words. I love how every piece of business I work on with a customer is totally different, thus challenging my mind to go the extra mile and stress my capacity to accomplish things I never thought I could for my customers or myself.
Attack Mode: "Challenging" times over the past couple years forced me to go after the SMERF/social business that I wouldn't normally spend my focus on, but that business kept us afloat and not a segment I would ever forsake again.
I started learning about sports events and diving deep into those organizations and booked quite a handful of smaller sports meetings and receptions which also kept us moving forward. I went outside of my Las Vegas bubble and reached out to hotels in other states to see how they were tackling the effects of the pandemic and learned how creative they got with redistributing their labor.
I took some of their suggestions and implemented them in my team during the worst of the pandemic and it allowed me to not have to furlough any of my staff. My staff learned some other departments' responsibilities while still servicing the groups we had in-house when we had them, and I think it formed a bond and more respect they now have with other departments, thus creating an even more of a united front than ever before.
Goals Currently Stalking: I don't set goals for 5, 10, 20 years out. Not anymore. I set daily goals and/or weekly goals. These last couple years taught me to live for today, this moment. When you meet your daily goals, those turn into meeting your weekly goals, and then your monthly goals. It's about the little wins.
Having regular little wins each day, each week or each month kicks up your drive, determination and endorphins. Some of my goals are to introduce myself to a new employee today, call a client I haven't spoken to in months, pick one of those vendors who keeps trying to sell their product and take them up on their offer for lunch.
We all have goals that involve numbers and revenue and I've found that the numbers and revenue come in organically when you reach attainable little goals and are happy. Happy employees are more efficient with their time and always produce more and you do not have to work 10-16 hours a day every day to be successful.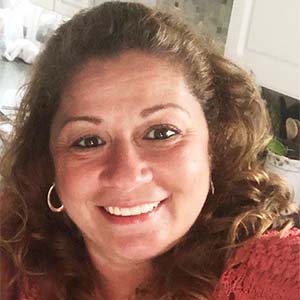 Carol A. Marotta
Executive Assistant, Event Planner, Pretium
Determination, Laughter, Encouragement, Courage
Fierce Fuel: A good challenge motivates me and draws out the best in me. Have a wonderful day!
LeAnna Toups-Bennett, CGMP
Strategic, Reverent, Forward-Thinking
Fierce Fuel: I have a passion for being an empowering woman that empowers other women to excel and reach their professional growth potential. I have been fortunate enough to have had strong female mentors in my life that have empowered me. I volunteer through an organization within my community that also uplifts women. I am constantly seeking out professional development opportunities to strengthen my skill set and learn new skills.
Attack Mode: Challenging times give us the opportunity to showcase our strengths. My strengths lie in remaining calm under pressure and being a guiding light amongst the chaos. I approach every event with a Plan A, Plan B, and Plan C. I want to be over-prepared and never unprepared.
The last two years have forced us to have back-up plans for our back-up plans due to Covid considerations and regulations evolving. Flexibility is obviously key. But I always hold myself accountable to the purpose and draw of the event and use that as my own guiding light for decision making.
During the past two years, I have taken more opportunities to develop my leadership skills through skill building classes, reading specific but wonderful books, attending workshops, participating in one-on-ones, and peer reviews.
Goals Currently Stalking: In the coming years I will have finished my MBA and would like to be positioned to lead a company of my own with provided services targeting the government event industry sector. Additionally, I will be pursuing my CMP and DES certifications as I feel it extremely important to stay current and up to date on industry trends.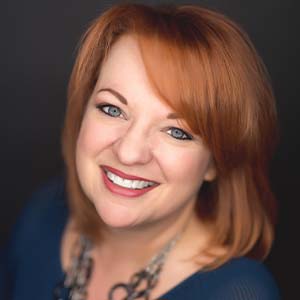 Julie Stow
Experience Creator, Connector, Business Builder
Fierce Fuel: Passion. I am passionate about my community and the desire for others to experience it in a way that is unique to them. It's watching guests capture the dream of being on stage at our historic Paramount Theater, having a moving experience at the Katz counter in our African American Museum or the joy of hiking in a nature preserve with a llama. While my career may center around building and booking events for groups, I get personal joy watching people create lifelong memories.
Attack Mode: Challenges give us the opportunity to showcase our resilience and ability to shift. In 2008 Cedar Rapids experienced a 500-year flood and just last year, in the middle of the pandemic, we had a Derecho (inland hurricane). You don't successfully come through experiences like that without the ability to be adaptable and change strategy quickly.
One example, at the beginning of the pandemic when there was so much uncertainty and FAM tours were being cancelled, we immediately filmed a virtual FAM. I believe success lies in the ability to shift quickly, if you wallow in the challenge instead of focusing on new pathways, others are going to pass you by.
Goals Currently Stalking: We face the reality that Cedar Rapids is not a top-of-mind destination and most potential visitors have no perception of what experiencing our community looks like. That puts us in a unique position to surprise guests and give them the unexpected. I get excited about exploring creative ways to share who we are and developing strategies to reach new markets.
Leslie Wilson, CGMP, CVEP
Commitment, Integrity, Happiness
Fierce Fuel: I love what I do. Having started my career in public relations, events were always a part of my job. Eventually, it became a full-time career. Having a type A personality is usually frowned upon, but it is a strength in the meetings industry. Also, the joy of bringing thoughts and ideas to life at a meeting or conference is a pleasure that not many people experience. All of this combined keeps me moving forward and striving to excel in the meetings industry.
Attack Mode: Is it a challenging time or a chance to think outside the box? Often, we get stuck in a routine. When things suddenly change, it forces us out of our comfort zone and makes one think of new and innovative ways.
The meetings industry has drastically changed over the past two years. My belief is that this was an excellent opportunity to move the industry as a whole into a more digital and accessible era.
During this time, I took a deep dive into web design, technology, and the value of virtual and hybrid meetings. Due to the pandemic, virtual and hybrid meetings became a focal point. For example, parents experiencing childcare issues, juggling a full-time career, children attending virtual school, caregivers, and others who would otherwise not attend in-person can now participate in meetings and conferences.
The goal was to create an interactive experience where attendees can "feel" the value of the meeting instead of the routine login to another Zoom call.
Goals Currently Stalking: International Meetings! AAVMC has 54 member institutions, and almost half (21) of those member institutions are international. My goal is to create a more inclusive and global meeting experience for our member institutions and attendees.