Technology will be a key player in the emerging meetings scene.
 The past 20 months have added a whole new list of words to our vocabulary. Before February of 2020, the words "Zoom call" or "protocols" would never have been spoken in the regular course of business. Now, however, meeting planners are regularly discussing and reimagining the definition of "hybrid meeting."
Another new addition to the lexicon has emerged: "citywide hybrid". In this innovative scenario, on-site and virtual attendees share content on a grand scale. Like the cartographers of old, meeting professionals are still mapping out how to successfully navigate this new territory, and, just as important, how to identify both the obstacles and the rewards. Some pioneering meeting professionals are charting territory never traversed before.
Thankfully, a few of these brave souls and the destinations that host them agreed to share their notes with Smart Meetings readers. Here are some markers you can use to find your way in this brave new world.
Content is King
"It's important that we learn how to achieve optimal content and engagement with both virtual and in-person audiences," says Lorne Edwards, senior vice president of sales and services at Greater Phoenix Convention & Visitors Bureau. "There's particular concern over how to keep virtual audiences engaged…both with the in-person audience as well as the speaker."
That factor, Edwards says, sometimes causes a gap in perceived value of the event between virtual and on-site attendees.
Accordingly, planners should keep in mind that if a gap in perceived value occurs, it could result in decreased attendance at the next meeting—not only virtually, but also on-site.
Phoenix, however, seems to be addressing this issue successfully. Phoenix Convention Center will have hosted close to thirty major events by year's end, a third of them hybrid; and a recent citywide medical convention attracted 1,425 on-site attendees and 1,215 virtual ones.
Read More: How to Produce Compelling Content that Drives Engagement
"Pioneering meeting professionals
are charting territory never
traversed before."
Research the Local Regulations
Reina Herschdorfer is director of marketing for national meetings and events for Caesars Entertainment. She has more than 2.1 million sq. ft. at her disposal, in sixty properties, including the recently opened Caesars Forum, a 550,000-square-foot conference center with the two largest pillar-less ballrooms in the world.
"It's a planner's job to be aware of constantly-changing rules and regulations, particularly as we go through different phases with Covid-19," Herschdorfer says. "We have to be keenly aware of regulations in the cities in which we're planning to meet. As a result, a lot of planners are making vaccinations for attendees a requirement these days. And, of course, different facilities are enforcing different sets of rules. So, it's a real necessity for planners to form strong partnerships with hotels, conference centers and suppliers, so they can be kept in the loop."
Herschdorfer says that in her experience, citywides usually have a trade-show component…and there may be obstacles for virtual attendees trying to do business remotely. However, she adds, Caesars Entertainment has hosted a number of hybrid conferences recently, some of them with up to 2,500 attendees on-site and 1,500 virtually.
The company hosted the IMEX America Conference this month at its Mandalay Bay Resort & Casino, and the new Caesars Forum is hosting PCMA in January—which will be a hybrid event—and the National Football League draft in April.
A Citywide Case Study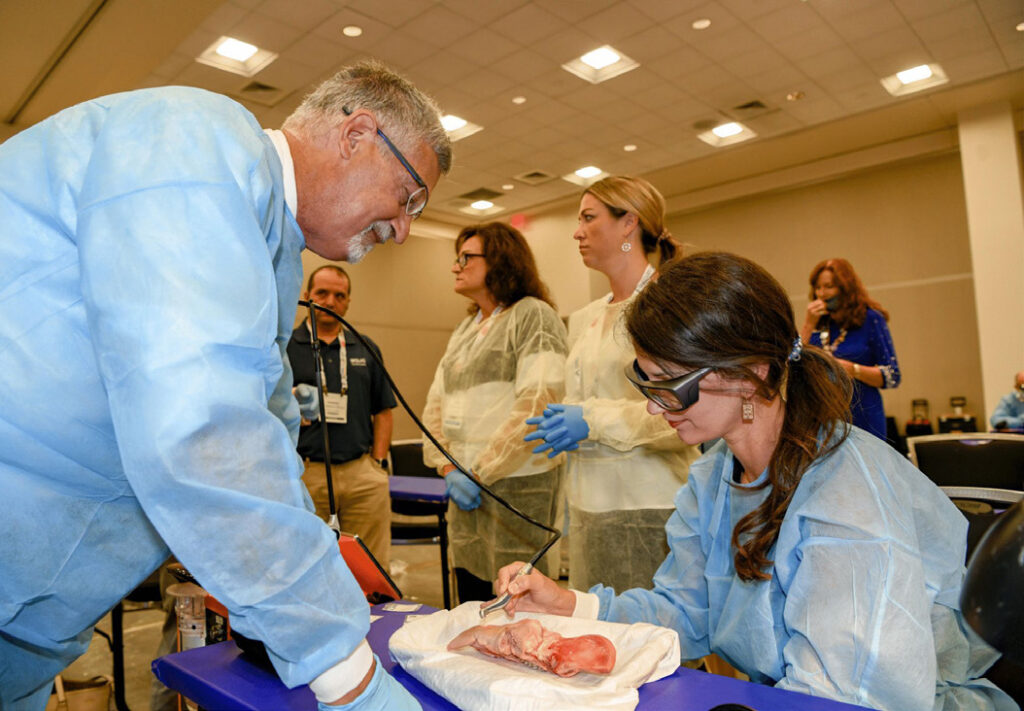 The Academy of General Dentistry Annual Convention is considered the premier meeting for dental veterans and doctors in training. Continuing education is vital for general dentists looking to help their patients as effectively as possible and the scientific sessions help introduce them to innovative treatments. So, picking the location for the 2021 event was an important decision. It had to be centrally located and a change of pace from previous years.
Anna Rojas, manager of meetings with the Academy of General Dentistry started planning more than a year before doors opened at Austin Convention Center June 9-12. The decision was made early on to make the event hybrid and in the end 2,600 attendees participated inn some capacity.
"Our attendance didn't suffer because of the pandemic and we were able to put on a successful meeting while taking all the necessary precautions needed," she said, then added, "All of our courses were a hit and we learned that doing a hybrid option for our attendees is worth it."
Along the way, she stayed in close contact with her venue and destination partners. "The City of Austin and Austin Convention Center were both very intuitive about when new information would be released regarding the status of their city and it helped us in the planning or go-no-go dates," said Rojas.
Austin Convention Center Department Deputy Director and Chief Operations Officer Paul Barnes shared some of what was going on behind the scenes during that time. "We knew it would be a challenge, but the client and the Austin Convention Center had been in collaboration with Austin Public Health well in advance of the event," he said. "Our sales and events teams, along with the client, were obsessively committed to creating and maintaining a high standard and healthy environment. All parties were open to using technology and the latest safety and cleaning meeting methods," he recalled.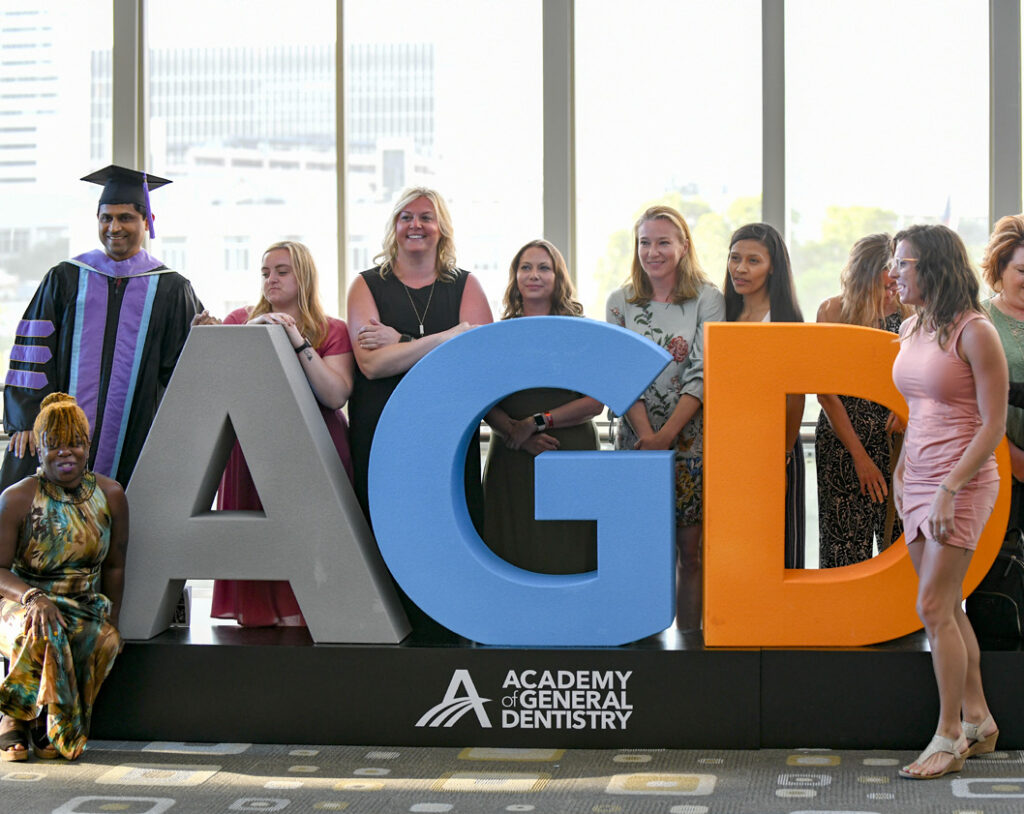 Looking forward, as we climb out of the shadows of the Covid meeting environment, he sees "a robust and lively future, still using what we learned to make sure all are safe when meeting in Austin."
In the end, attendees said they had an amazing time. "They were grateful to be in Austin, and even happier to be back in person," Rojas reported.
Guard against Superspreaders
In September, the U.S. Government mandated that companies with 100 or more employees must ensure that each employee is either fully-vaccinated or tested weekly.
Damian Giuseffi is senior enterprise associate for Proxy Health, a San Francisco company that has developed an app to which attendees can upload their vaccination cards. He says the demand for Proxy's services by event managers and meeting/conference facilities is now growing rapidly.
"It's incumbent upon organizations holding meetings to track and verify employee vaccinations," Giuseffi says. "And that's pretty hard to do if on-site attendees forget to bring their vaccination cards with them."
He says that, ideally, event managers should ensure that all on-site attendees are pre-registered and pre-checked for vaccination cards—and should check with local authorities beforehand to ensure all guidelines are met.
"The important thing for us," Giuseffi says, "is that our clients know exactly who's coming, and that these attendees all meet company and local regulations. At-the-door entrance checks already take much too long, especially at a big conference or convention. And for attendees, waiting in long lines is not a good way to start off a meeting. With a digital system, there's a beep and you're in."
Engage Your Remote Audience
Ryan Costello is founder of Santa Monica-based Event Farm, which develops software for brands and attendees at in-person, virtual, and hybrid events. In early November, his company worked a major trade association conference in Atlanta, with 6,000 on-site attendees and 2,000 virtual ones, and he's now working with the organizers of January's CES Show in Las Vegas.
"I don't believe the current challenges to meeting planners will go away so quickly," he says. "We may still have a long road ahead of us, with regard to meetings and events…even vaccinated people can get Covid."
No one, Costello says, can predict when this is all going to end. Nor when—or if—things will ever get back to what we call "normal" again. Which, he says, makes it even more important to create a genuine "experience" for remote attendees.
"For someone sitting in a home office," Costello says, "the issue is obviously not safety. It's engagement. How can I meet people at the event through digital solutions? How can I get the most out of this event without being there? A hybrid meeting combines two very different buckets of people…and I think we're still trying to figure out how we can best connect them."
Read More: Don't Count Out Remote Work
Nobody Really Knows What Lies Ahead
Fort Lauderdale-based Mona Meretsky is one of less than 500 people in the world who've earned the coveted CSEP (Certified Special Events Professional) designation from International Live Events Association. She, too, has questions about how and when this will all end, and about making events more inclusive for remote attendees.
"Even though people can attend remotely," she says, "it's still generally a very different type of experience. And a very different challenge for planners. We can't see these attendees' expressions. We can't hear their feedback. Let's face it…we're all human. Remote attendees can be tuned in…but that doesn't necessarily mean they're actually watching and hearing. They could be eating. Reading a newspaper. Caring for children or seniors. Checking text messages…
Meretsky says it's up to meeting planners and organization executives to create content that draws virtual attendees in and makes them feel like an integral part of the meeting.
"But, really," she adds, "we're all still trying to figure this out on the fly."
What to Look Out For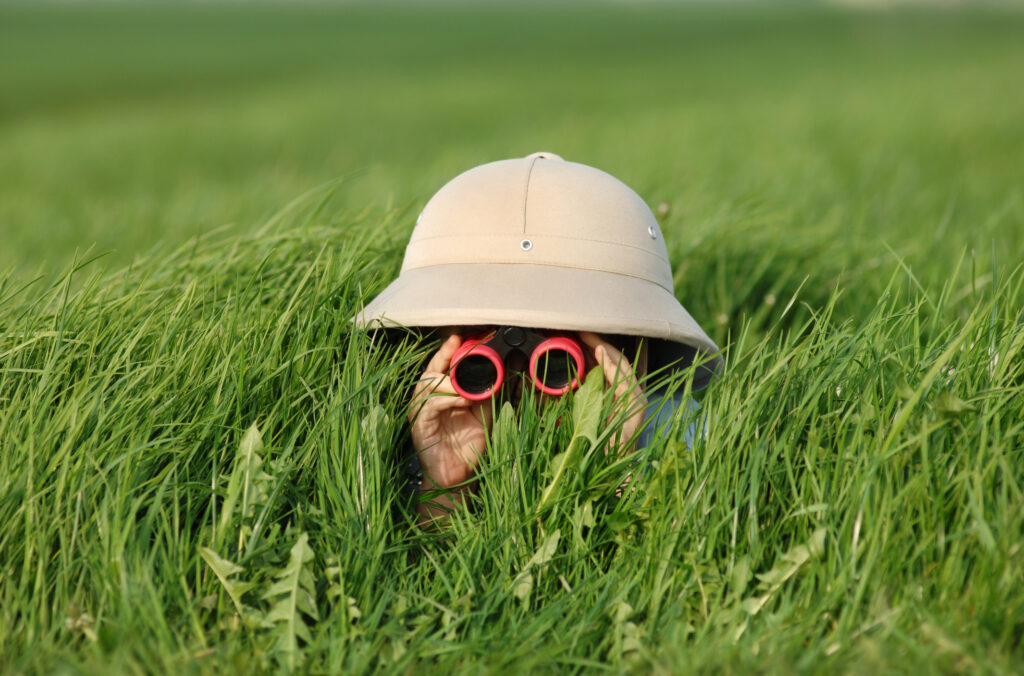 A great event website may be the best tool to attract both in-person and virtual attendees. You need to have knockout graphics, of course, and a home page that makes visitors want to learn more. But without great content, you won't be able to hold potential attendees' attention CSEP whether in-person or virtually CSEP for long. You need a site that's easy to navigate, and on which visitors feel confident they'll find answers to their questions. Also, it's a good idea to have separate registration pages for in-person and virtual attendees, with program details for each segment, so visitors can see exactly what they'll get.
Consider having on-site representatives specifically to assist virtual attendees. It's a great way to make them feel they're an integral part of the proceedings.
Test your technology. More than once. Before the event. Test it for both on-site and virtual attendees. Experts in the field say it's also wise to stage a quick dry run for virtual attendees, so they can get a general picture of what they might see during the event, and so they'll feel some level of comfort with the technology they might need to use.
Yet another factor to consider is the fact that the definition of "Virtual" might be changing right before our eyes. For example, the American Society of Association Executives just staged its Annual Meeting & Exposition in August, with nearly 2,500 attendees. The event was totally virtual. However, the organization also staged "Pop-Up" in-person meetings in ten cities, all of which were synched to the virtual event. This enabled about a fifth of the attendees to participate on a much deeper level than just virtually.
Many virtual attendees may be "virtual" because of specific concerns, such as staying healthy, budget, or the time it would take to travel and attend the meeting. Others may be in a purely exploratory phase, simply wanting more information about your organization or your event going in person.