Destinations International's Don Welsh restructured a CVB organization to deliver for attendees
Industry veteran Don Welsh has spent the last three years almost constantly on the move. The former CEO of Choose Chicago launched into his role as CEO of Destinations International in 2016 by sprinting across the country. The organization, then known as Destination Marketing Association International (DMAI), was renamed and rebranded to reflect a new mission, carved out after diligent research and stakeholder interviews.
Welsh and his hand-picked senior management team, along with dozens of volunteer board and committee members, revamped the organization's products and services, raised the level of education available to members and announced the four cornerstones of Destinations International going forward: community, advocacy, research and education. In short, CARE.
"We went to see 200 of our members in the first six months and asked them three key questions," Welsh said. "What do you want? What do you need? And what will you support?" The answers helped him create a value proposition and statement of purpose that the organization never had before.
Smart Meetings talked to the leader of the world's largest resource for official destination organizations, convention and visitors bureaus, and asked how he and his members help event professionals deliver better meetings.
Partnerships Expanded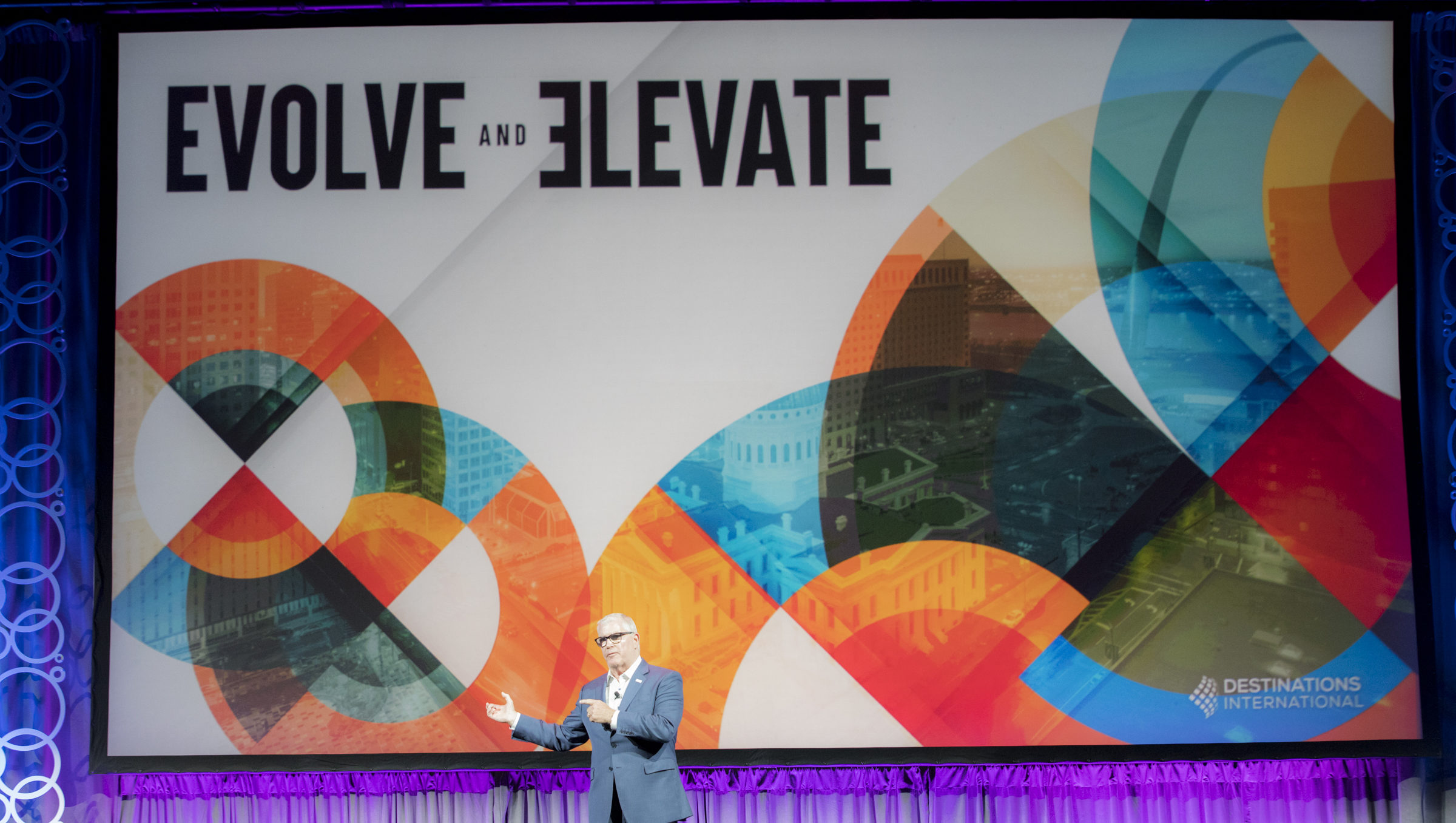 Welsh is a big believer in building strong partnerships and taking advantage of hospitality industry resources to leverage opportunities for all involved. He has forged or refreshed relationships with key industry associations such as the Professional Convention Management Association (PCMA) , Meeting Professionals International (MPI), International Congress and Convention Association (ICCA), International Association of Exhibitions and Events (IAEE) and others to create a powerful coalition that works together to support the interests of all hospitality and tourism stakeholders. One example is Destinations International's support of the Meetings Mean Business crusade and its annual Global Meetings Industry Day.
More: Destinations International Sets Inclusive Goals
"It takes a lot of work and collaboration, and I credit the dedication of the team I work with—many of whom left great jobs and relocated to be part of this organization," he said.
The result of those efforts has been an ongoing series of positive changes brought on by the collective work of the Destinations International staff and its various committees and board members, yielding a sophisticated strategy that helps the organization cater to the specific needs of each of its members.
From DMOs with large budgets and sizable staffs—such as Las Vegas, Orlando and Chicago—to smaller CVBs with modest budgets, Destinations International is now in a position to serve all members, regardless of size, and deliver real value to support the marketing initiatives of those organizations.
This strategy has also expanded the organization's reach, creating an all-inclusive philosophy that bases its core values on diversity and opportunity, including maximizing DMO/planner relationships. Developing a strong partnership between these two important groups is critical to the success of both factions.
Welsh's diverse background has prepared him well for his role at Destinations International. His long and distinguished career includes stints at United Airlines; in the hotel business with stops at Westin Hotels, the Ritz-Carlton Hotel Company and MGM Grand Hotel and Casino in Las Vegas; at third-party planner company HelmsBriscoe; and as CEO of the Seattle, Indianapolis and Chicago DMOs.
He even dipped his toe into the professional sports world with the Continental Basketball Association before returning to his beloved tourism and hospitality industries. As the CEO of three mid-to-major city CVBs, Welsh learned that all constituencies must be served while navigating the choppy waters of politics, dwindling budgets, changes in consumer behavior and advances in technology.
Future-Focused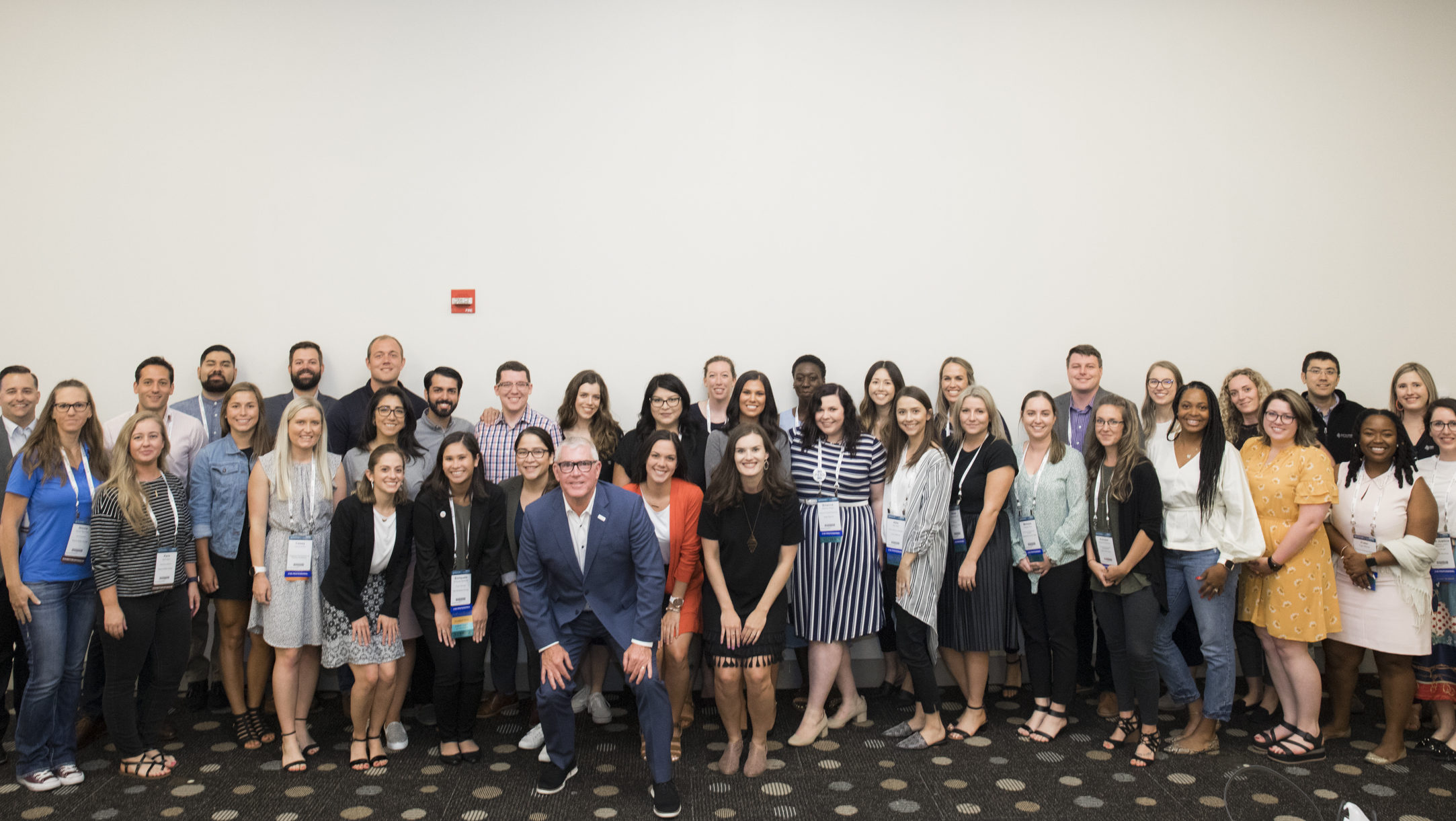 As industry, planner and attendee expectations change, Welsh believes that the meeting organizer's tasks of just checking such things as hotel availability and logistics is being overshadowed by broader considerations and a more advanced approach.
Building on research done by Destinations Analytics that Welsh called "an awakening and a call to action," he is preparing cities to deliver meetings for what the next generation is demanding. "This is absolutely a core strategy that we're embarking on now," he said. The expectations and demands are getting bigger and more complex.
Conventions are increasingly choosing destinations based on cultural values and other qualitative factors. In this new setting, the most successful destinations will understand the importance of developing a true strategy around a potential client's vision and be able to deliver a program true to that vision.
Welsh contends that a destination needs to be aligned within the community among political and civic leaders, the business community and the hospitality industry. "When everyone is on the same page, magic will happen," he said. In other words, visitors coming into the destination should have a sense of the culture of the city and a feeling that all interested parties are in sync.
Despite aggressive marketing through the years, some DMOs are still surprised that many meeting professionals aren't aware that DMOs can help planners tap into local experts, thought leaders and other critical resources.
More: Destinations International and PCMA Team Up to Bring Planners and CVBs Together
Things have changed dramatically in the past 20 years or so. Back then, when planners came for a site visit, they would get a souvenir bag with a mug and a visitor's guide. Today's sophisticated professionals want to know how the destination will help make their specific event a success.
As a result, planners can save themselves a lot of time, energy (and money) by partnering with the destination's CVB. With their extensive destination knowledge, they help a planner leverage the local business, academic, governmental and entrepreneurial communities.
A New Alliance
At the recent Destinations International annual conference in St. Louis, Destinations International and PCMA announced a joint venture for Destination Showcase, an annual event connecting business event organizers with DMOs to drive successful meetings and events.
Traditionally, Destination Showcase has been a one-day event bringing meeting planners together with DMOs so they can better understand how DMOs can help planners make meetings and events more fruitful. The newly announced alliance will further enhance Destination Showcase's impact to meeting planners and destination organizations. The intent of the new partnership is to enhance the event through educational opportunities offered by PCMA, in concert with the business opportunities provided by Destinations International.
"This joint venture with PCMA will truly elevate the value of Destination Showcase for the planner community and our destination organization members," said Welsh as the agreement was announced. "We are thrilled about this new element of collaboration with our long-time partner PCMA, as it will further Destinations International's work in communicating the extensive services that our members provide to meeting planners throughout their event-planning process."
Sherrif Karamat, PCMA's president and CEO, emphasized the benefits of the new arrangement to planners and suppliers alike by saying, "We have had a history of collaboration, so this is a natural evolution of our relationship.
Plus, Washington, D.C., where Destinations International is based and Destination Showcase is held, is the global headquarters for many associations and corporations, and is the ideal platform for business event organizers and suppliers to engage."
The 2020 Destination Showcase will bring added value to the event by offering PCMA's industry-leading education content to a broader audience, helping to showcase the power business events have on global economic and social transformation, in keeping with the mission of the Meetings Mean Business coalition's campaign.
What Lies Ahead
One of the other priorities that emerged from the initial meetings Welsh and his team had with Destinations International members in 2016 was international expansion. "We heard the need to focus on international if we truly wanted to be an international organization," said Welsh. The revamped name says it all, simply but clearly: Destinations International.
"There are members in 15 countries, and we recently formed a strategic alliance with European Cities Marketing (ECM), a nonprofit organization based in Dijon, France," Welsh says. ECM provides a platform for leisure, meetings industry and city marketing professionals, representing members in 115 cities in 39 countries.
The CVB Advantage
Destinations International recognizes that CVBs are a critical resource for meeting planners throughout the event-planning process. Site visits, prepromotion, event servicing and coordination among local partners are just a few of the services that CVBs offer planners.
Convention and visitor bureaus are a "one-stop shop" for meeting planners due to their comprehensive knowledge of their destination and serve as a complimentary resource when it comes to destination expertise. Staff can assist with hotel and venue selections, vendor options, creative event suggestions and a long list of other services.
To support the meeting planner community, Destinations International has dedicated an entire section of its website to meeting planners to assist it with finding the best fit for conferences, festivals, sporting events and meetings.
Here are the ways CVBs support planners in helping to design and customize events specifically tailored to clients' needs.
As partners in the planning process, CVBs serve as advocates for your business event strategy.
CVBs help increase engagement and inspire imagination while creating a sense of place by connecting them with local thought leaders.
CVBs serve as an extension of the planner's team, allowing them to leverage their partnerships.
CVBs are well-versed in their location's attributes and work closely with planners to tie a location's independent spirit into their events.
For more information, go to meetings.destinationsinternational.org