New and renovated hotels debut trend-focused solutions
One of the biggest trends to come out of the Covid-19 pandemic was an increased focus on "bleisure," the combination of business and leisure.
Travelers, experiencing pent up travel needs, newly set free on business trips and finally allowed to travel maskless naturally wanted to extend their time away from home. Why waste the opportunity to enjoy a few extra days at the recently renovated Caribe Royale Resort, for instance, which is also located in the heart of Orlando's attractions when you're already at a conference in their newly refurbished convention center?
Look at recent studies such as the EHL's (Ecole hoteliere de Lausanne) "Trends Shaping the Hospitality Industry in 2022" and you'll see the rise in bleisure travel at the center of them.
Deloitte also recently published a travel trend piece that highlighted the rise of "laptop luggers" as a major travel driver. People who travel for fun are bringing work with them and people who travel for business are adding on vacation time and taking breathers outside their home zone.
These trends are increasingly shaping the way new and renovated hotels look and work for meetings and meeting planners. Other trends EHL calls out include digitization, personalization, holistic hospitality, experience economy, sustainability and virtual reality.
"For what's next in hotels, we are seeing two trends," says Peter Caputo, U.S. hospitality leader with Deloitte. "First, a growing focus on sustainability with both new and old hotels implementing smart technologies to quickly move towards sustainability goals. For example, in-room technology such as occupancy sensors, leak detectors and electric monitoring to aid in carbon footprint reduction. For meeting planners, this is key for businesses working to meet their own sustainability goals."
Second, hotels are offering better amenities, such as credits for spa services or restaurants to entice business travelers to extend trips for leisure. Deloitte's research shows that environments that allow for productivity during vacation are appealing to most leisure travelers, not just the one-in-five planning to work during vacation.
Moving forward, expect hotels to provide better office amenities to address this, such as converting square footage into meeting rooms for those wanting to work outside their hotel room and delivering upgraded internet services with better online security, predicted Caputo. "As business travel continues to come back, these trends will help meeting planners deliver better experiences for attendees," he said.
Jan Freitag, national director of hospitality analytics with U.S., Costar Group agrees that bleisure is a trend that will shape the way new and renovated hotels look and feel.
"Working on vacation (=bleisure) is the new norm," he says. Rooms need to "work" for both the leisure and the business traveler because this is often the same person, on the same trip."
Freitag sees other trends. "With fewer people back in the office, building culture and team cohesion will be top of mind for executives. This will lead to more smaller meetings, likely in hotels, so hotels need to program around small meetings with plenty of breakout space, off-site team-building options and just more space to hang out so teams can meet informally."
"Deloitte's research shows that environments that allow for productivity during vacation are appealing to most leisure travelers, not just the one-in-five planning to work during vacation."
Freitag also notes that customers love outdoor space. Hotels will add new outdoor terraces and rooftops to allow for mingling outside, he predicts.
"F&B matters more than ever. Hotels are trying to activate more spaces with bars and are capitalizing on a more local clientele with their F&B," he says.
Louise Bang, regional vice president of sales and distribution for Marriott International in the Caribbean and Latin America, also sees bleisure and outdoor spaces playing in important role in new properties and renovations. "With 22 new hotels and resorts planned for 2022 in Marriott's Caribbean and Latin America region, we are actively adding to our Marriott International portfolio," she says.
"As travelers have returned after almost two years, we are seeing that bleisure travel has only grown post-pandemic. Our new and renovated hotels and resorts are…adding more amenities for leisure travelers—more suites, more restaurants, more outdoor spaces, more experiences—to meet the demand," she says.
"Working on vacation…is the new norm. Rooms need to 'work' for both the leisure and the business traveler because this is often the same person, on the same trip."
–  Jan Freitag, national director of hospitality analytics, U.S. Costar Group
"On the luxury side, our hotels have seen incredible interest among guests for suites, villas and residences, often booking complete buy outs. Immersive cultural and gastronomic experiences with extraordinary options across our diverse portfolio of luxury, premium and select hotels is being incorporated into all our new properties."
Following are examples of new and renovated properties across the country and the world embodying these trends.
Orlando Blooms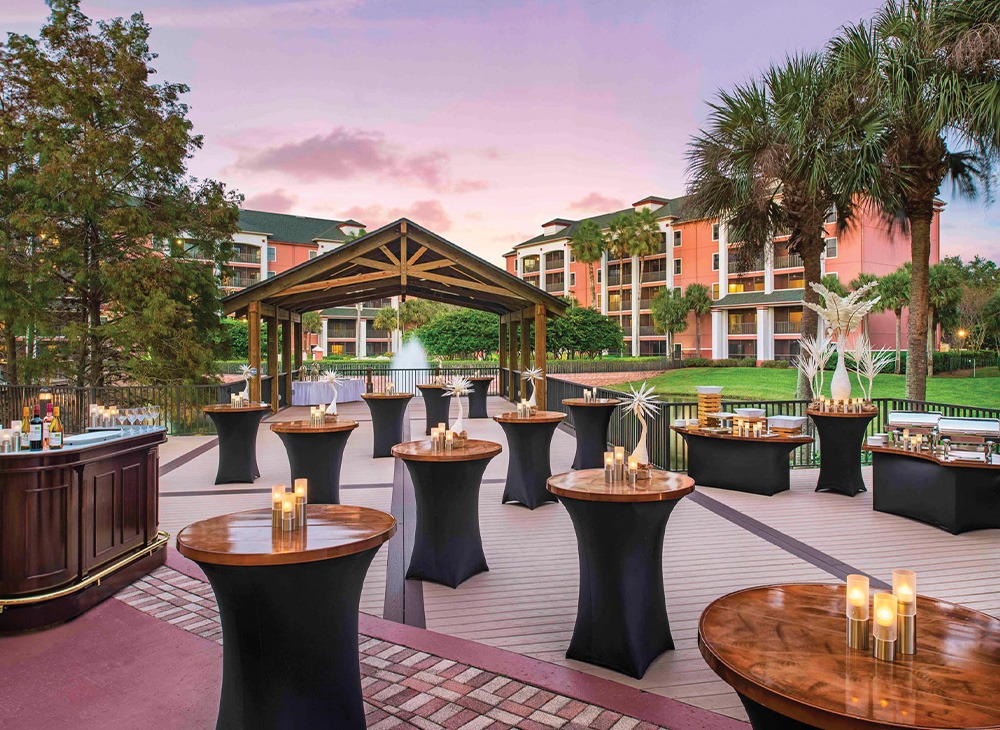 Caribe Royale Orlando has rolled out major renovations to its Orlando property where use of outdoor space, innovative F&B options and fresh room renovations make business travelers feel like they are already on vacation—bleisure on trend.
"Travelers today are looking for high-end experiences that combine comfort and convenience with exceptional service and spaces, and with the completion of our $127 million phased property reimagination, we're pleased to say they can find it all here at Caribe Royale Orlando," says Amaury Piedra, managing director of Caribe Royale.
"To better support the diverse needs of our meetings guests, we focused on expanding our collection of 'work-from-anywhere' amenities, enhancing our one-bedroom suites to accommodate for work and relaxation, and introducing exclusive and distinctive on-site food and beverage offerings that would meet their needs and exceed their expectations. Being awarded the AAA Four Diamond recognition is confirmation that we got it right, and that our guests are pleased with the elevated experience we provide," he concludes.
Disney's Magic Glows Brighter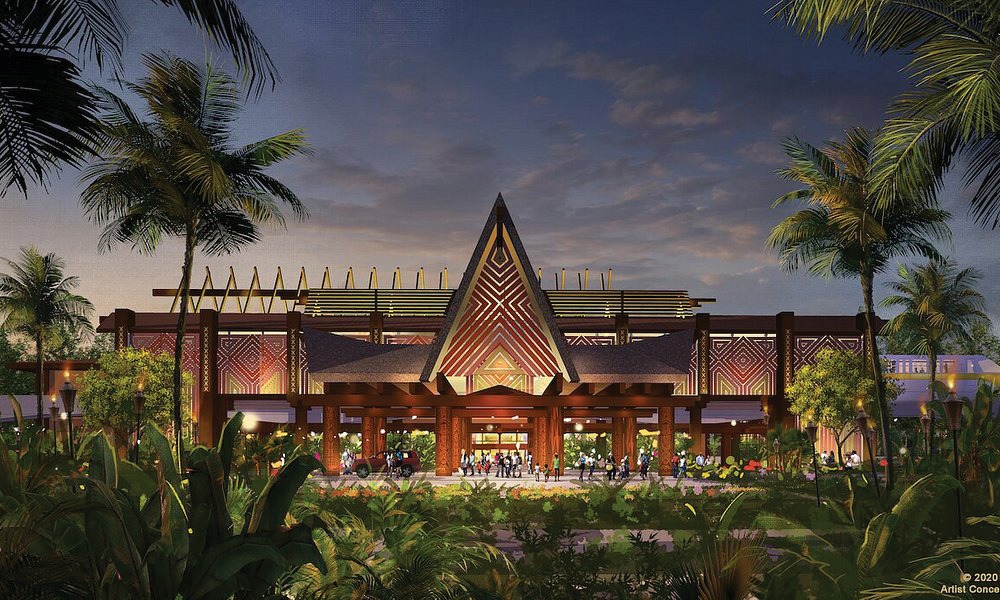 Amy Pfeiffer, director of convention sales and services with Disney destinations, sees "strong demand for our meeting guests to combine leisure travel with their business travel. This is especially true for the family incentive market. Our reimagined guest rooms at Disney's Contemporary Resort allow families to enjoy all that Disney has to offer while the attendee is participating in business meetings."
The Disney Resorts Collection continues to evolve, infusing more Disney touches and enhancing guest experiences, pushing on EHL's personalization trend. Guests can encounter those in new additions like Disney's Riviera Resort and Gran Destino Tower at Disney's Coronado Springs Resort, as well as reimagined spaces and dining at Disney's Caribbean Beach Resort and Disney's Grand Floridian Resort & Spa.
Two properties in the Disney Resorts Collection—both originals that opened with Walt Disney World in 1971—are newly reimagined as part of "The World's Most Magical Celebration" honoring the 50th anniversary of Walt Disney World.
At Disney's Polynesian Village Resort, guest rooms were refreshed with a color palette inspired by the Pacific Ocean whose new look draws on the details, textures and patterns found in the Disney animated hit, "Moana."
Disney's Contemporary Resort has had a complete refurbishment of all the tower guest rooms, blending a Monorail motif with some characters from Pixar Animation Studios' Incredibles film.
Once the tower guest rooms are complete, work will begin on the rooms inside the Garden Wing out on the shore of Bay Lake.
Winds of Change
Also in Florida, on St. Pete's Beach, TradeWinds Islands Resorts has just completed a $2.2 million redesign of all its indoor meeting spaces and common areas. The property's 50,000 sq. ft. of updated space, including the lobby area, meeting rooms and Pavilion at the TradeWinds Island Grand property were all given an outdoor, nautical theme to expand meeting goers' feeling of bleisure even if they aren't adding days on vacation to their event.
The Destination Is the Driver
Drenched in vacation vibe for meeting goers who want to feel like they are on holiday is a $65 million renovation deemed the most comprehensive project Myrtle Beach's hotels and resorts have seen in more than five years. Kingston Resorts has fully updated rooms, suites and meeting/event space at Hilton Myrtle Beach Resort and Embassy Suites by Hilton Myrtle Beach Oceanfront Resort. The refresh at these South Carolina properties will be complete this summer with a new restaurant, pool and two waterparks.
Bob Barenberg, managing director of Kingston Resorts, says the passion point for the multi-million dollar property-wide renovation was, "to differentiate ourselves in the market by creating new and interesting venues that are thoughtfully designed, nontraditional and cater to specific market segments."
The segment being targeted is higher end social events and bespoke corporate groups that may not otherwise think of Myrtle Beach as a go-to destination. This is illustrated in the forthcoming Black Drum Brewing restaurant, opening this summer, which will include a design-forward event space featuring a unique sense of style, completely fresh approach to food and beverage, and due to its second floor height, prime real estate when it comes to oceanfront views.
"Thinking beyond the traditional ballroom outfitted with air walls and pane glass windows; we opted for creative and interesting design choices like high vaulted ceilings with exposed beams and glass garage doors that open and close to adjust space as desired," he says.
Las Vegas Rolls High
In Las Vegas, the much-anticipated 2023 arrival of the Fountainbleu Las Vegas on The Strip ticks off multiple drivers on EHL's list: digitization, personalization, experience economy, sustainability, and virtual reality to name a few.
The 67-story, vertically integrated luxury destination conceived by Fontainebleau Development will host more than 550,000 sq. ft. of customizable indoor and outdoor meeting and convention space, with multiple configurations throughout five levels of the resort, allowing experiences to be tailored to every preference.
Among the highlights: a pillarless ballroom spanning more than 105,000 sq. ft.—one of the largest in Las Vegas—that is easily divisible to meet a variety of needs; a three-level, more than 90,000-square-foot theater with pre-function space, nearly 62,000 sq. ft. of additional space that can be used to create up to 57 breakout rooms, three executive boardrooms overlooking an almost 25,900-square-foot outdoor hospitality garden that, like much of Fontainebleau Las Vegas, provides a seamless connection to the natural beauty that surrounds the city. Six dedicated freight elevators will offer flexibility for planners of large or small meetings.
Fontainebleau Las Vegas will also integrate advanced digital amenities throughout its conference spaces, with multiple interior and exterior branding opportunities, touchscreen technologies, and next-level audio and visual tools supported by dedicated and experienced in-house experts.
"Fontainebleau Las Vegas will raise the already-heightened standards of the city's meeting and convention industry and the expectations of today's discerning business traveler," says Cliff Atkinson, president of Fountainbleu Las Vegas.
"The resort and casino is truly one-of-a-kind, with an upward-thinking design that takes full advantage of our multi-level, indoor-outdoor space and allows planners to bring every idea to life with multiple branding possibilities. Further, our coveted location adjacent to the expanded Las Vegas Convention Center offers convenience and incredible synergistic opportunities, as well as unparalleled accessibility that allows guests to effortlessly reach our upper conference levels without navigating our casino, providing a smoother transition from business to pleasure, and vice versa, with seamless connections to our dining, retail, pool and entertainment venues," he explains.
Reno Redux
Across the state in Reno, Grand Sierra Resort and Casino has continued to invest in its property by adding amenities and refreshing rooms to offer work/leisure-friendly design options to meetings participants who will find new Italian curved furniture with stone tops, custom scones and new connectivity outlets, well-lit new workspaces and custom closets. Other upgrades include bathroom redesign with custom-lit mirrors. Corridors and elevator lobbies have also been renovated to match the new casual luxury feel.
(Hard) Rock Star
Just opened in New York City, in the heart of midtown, cheek-by-jowl to all of Broadway, Hard Rock Hotel New York has opened in an area formerly known as "Music Row."
The 446-room gem touches on trends like individualized and experiential highs (you can request Fender record players and Crossley guitars to play in your room). Outdoor experiences happen with a thrill on the penthouse Rockstar Suite on the 34th floor, a bi-level stunner with a massive patio and jaw-dropping views of New York City.
The Hard Rock ticks the trendy wellness box for new hotel builds by offering its signature "Rock Om" program, fusing yoga with the rhythm of a custom-DJ-curated soundtrack for in-room sessions.
Dallas Hotel Boom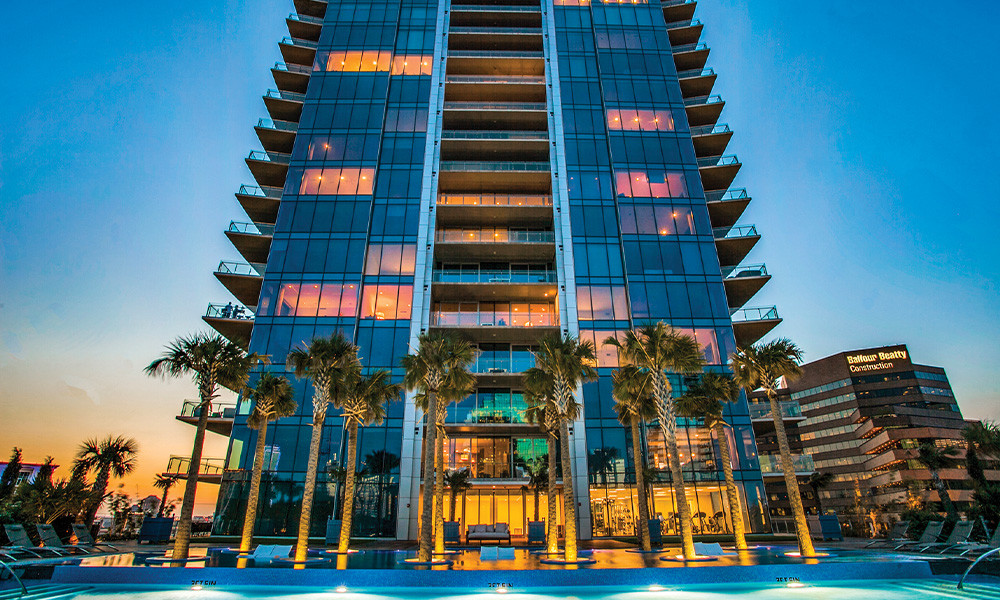 In July of 2021, STR counted the Dallas hotel market for rooms under construction as fifth nationally just behind New York, Los Angeles, Atlanta and Las Vegas.
Also in 2021, Lodging Econometrics named Dallas as one of the top cities for new hotel projects.
Some of the biggest on the city's map include JW Marriott Dallas Arts District, opening in early 2023. The $125 million-renovation of Trammel Crow Center Tower in the heart of the city in the Dallas Arts district will include a new rooftop pool (outside spaces trend ticked off), a grand ballroom and eclectic and innovative meeting spaces (personalization and tech trends). Keying into the trend of offering unique experiences, the hotel is in walking distance to Dallas Museum of Art, Crow Museum of Asian Art, Nasher Sculpture Centre and other artful attractions.
Other upcoming properties include the Intercontinental Dallas (Uptown) where the Cityplace Tower will become a new luxury property, also with rooftop pool and over 21,000 sq. ft. of meeting and event space.
Harwood Boutique Hotel is a new 20-story luxury hotel across from the Rolex Building and within walking distance of the House of Blues.
Plush Suites in North Dallas and convenient Fairfield Inn & Suites in East Dallas round out the city's ever expanding new hotel room boom.
This article appears in the July 2022 issue.