Hotels embrace recharging role
In the next few decades, gas-powered vehicles could suffer the same fate as today's stick-shift cars, as electric vehicles' (EV) take a larger share of the transportation market, particularly in the hospitality world. Almost daily, more hotels are adding charging stations and providing special incentives for those who choose to forego carbon-discharging forms of transportation.
Save the Environment (and Your Money)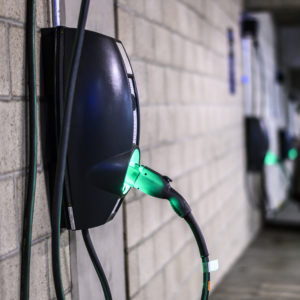 It's no secret that electric vehicles are becoming more mainstream by the mile. A AAA survey shows that 20 percent of Americans—that's 50 million people—will likely opt for an electric vehicle in their next purchase.
If all cars in the United States switched to hybrids or electric vehicles, it would cut carbon emissions by 20 percent. The energy used in EVs is also more efficient, as they convert about 59 to 62 percent of their energy to power the wheels, whereas gas-powered vehicles only use 17 to 21 percent of the energy in gasoline to power the wheels.
They are also less costly, as the average electric vehicle can travel 43 miles on just $1 worth of electricity. This may explain why EV sales are skyrocketing annually. Sales in 2017 saw a 45 percent increase and they rose to 81 percent in 2018. Energy Innovation's Energy Policy Simulator computer model estimates that EV will consist of at least 65 percent of the light-duty vehicle sales in 2050.
Car Manufacturers are Gaining e-Steam
Tesla is leading the electric vehicle fleet—the Model 3 has become the best-selling electric-car in the United States, accounting for 13.8 percent of EV sales. The Chevrolet Volt isn't far behind, at 13 percent.
Related: Elon Musk to Build Transit System Under Las Vegas Convention Center
Many car manufacturers understand that electric vehicles are the future of transportation and have made plans to output several models into the pipeline within the next decade. BMW plans to have 12 all-electric models by 2025.
Volvo is aiming to make electric vehicles account for 50 percent of its sales; Porsche has made the same promise. Volkswagen has created a production target around the intent to cut their carbon footprint by 30 percent by 2025; it wants 40 percent of their sales to be electric by 2030.
Hotels Serving as Charging Stations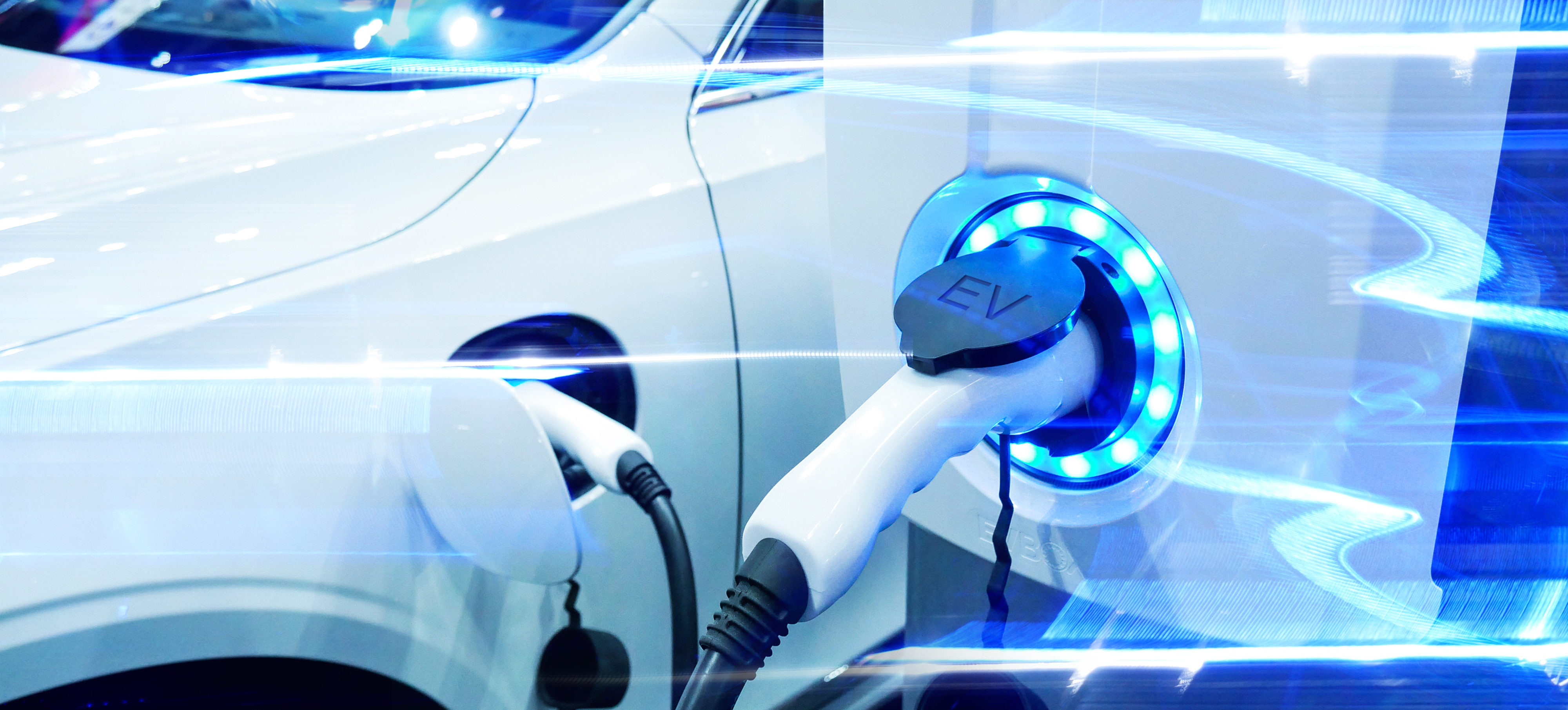 In April, Hotel Indigo Los Angeles Downtown became the latest hotel to add Tesla superchargers to its property. Available to everyone, these 10 superchargers are open 24/7. The hotel partnered with other InterContinental Hotels Group properties, all located near Tesla Supercharger stations, to create the Ultimate Road Trip Package. All guests who own electric vehicles will also receive road-trip incentives when they stay at any one of the properties.
The "Recharge Menu" offers free parking and $50 worth of food and beverage credit to e-drivers. In the unfortunate situation that all 10 Supercharger stations are occupied at Hotel Indigo Los Angeles, apps such as Plugshare and Chargepoint let you search for a public charging station nearest you, at locations such as pharmacies, parking lots and other hotels.
Vehicle-to-Vehicle Communication Alert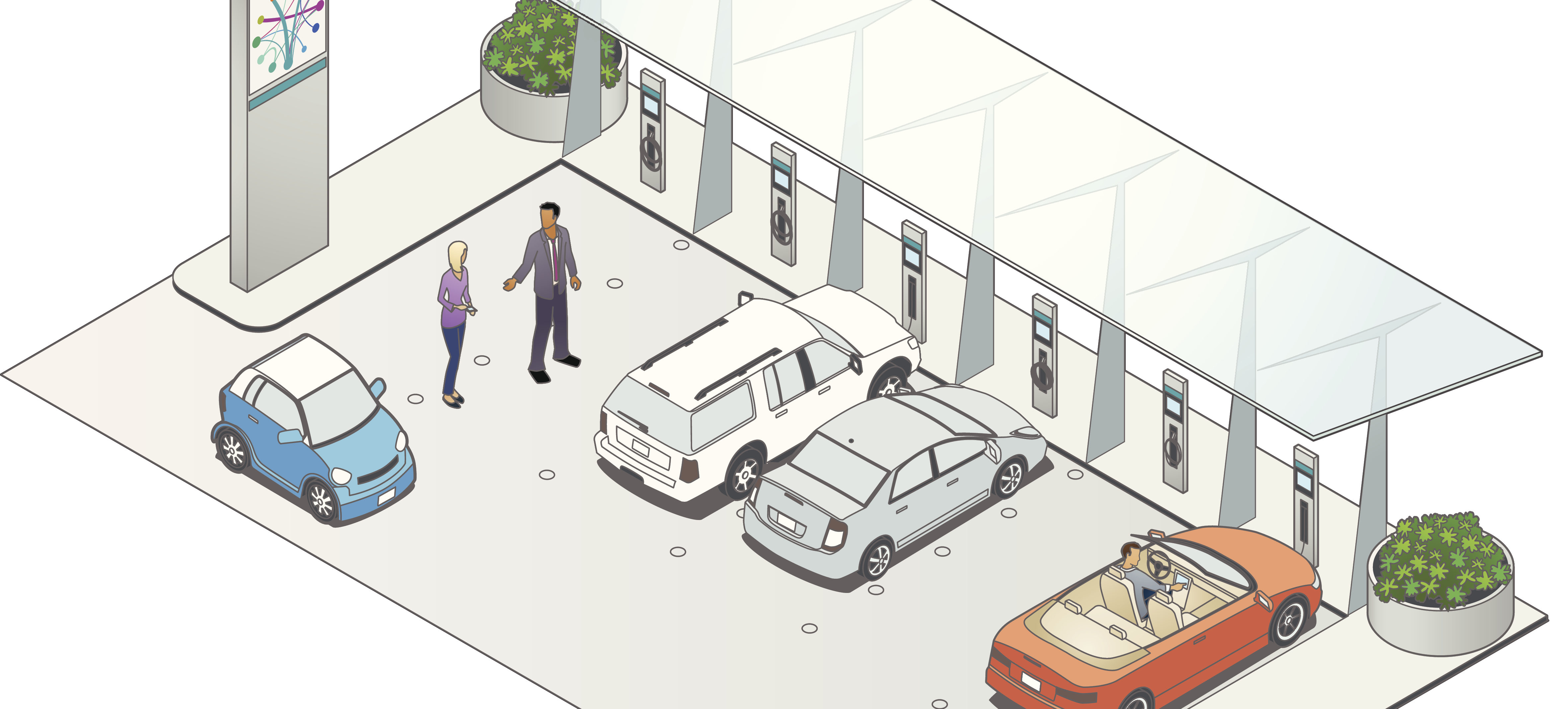 Vehicle-to-vehicle (V2V) communication could have an even larger impact on group transportation than a transition to electric vehicles.
Similar to Wi-Fi, cars with beacon sensors will be able to "communicate'" with one another and infrastructure in their proximity to detect potential fender-benders and collisions, making traffic and accidents less likely. V2V communication messages currently have a range of 300 meters and can detect danger normally unseen due to traffic and weather.
Although V2V could be part of the driverless vehicle solution in its most basic form, drivers still need to operate the vehicle. This technology simply acts as a co-pilot, alerting drivers to possible problems, as an extension of blind-spot sensors in side mirrors and reverse parking alerts that are already standard in many new cars.
Tardiness—often due to traffic—can be the bane of many planners' existence, throwing off an entire day's scheduling and turning the agenda into a game of catch up. By creating harmony and cutting down congestion in the streets, V2V communication could relieve planners of many of the stresses involved in driving to events.