What's changed forever and what's morphing back to pre-Covid normal
Hotels have been at the front lines of Covid-19 since the beginning of the pandemic in 2019. From hosting first-responders on a complimentary basis to being among the first public properties to create and implement Covid-19 cleaning and safety protocols, hotels learned early how to pivot, and these lessons were never easy or cheap.
A Tale of Two Hotels
New York City's Intercontinental New York Times Square and Four Seasons 57th Street, for example, were both at the front lines of ground zero in the early days of the pandemic and spearheaded programs to house first responders in the area, while being among the first high profile properties to implement now widely used Covid-19 cleaning protocols for these critically important guests.
The two properties today are indicative of the stresses that Covid-19 has put on hotel operations. Intercontinental is open and back to hosting meetings as well as business and leisure travelers, but Four Seasons 57th Street, a legacy luxury property in midtown Manhattan, "remains temporarily closed as it is undergoing substantial infrastructure and maintenance work that is expected to last well into 2022," according to a notation on the hotel's website.
Some high-profile properties like Hilton Times Square closed for good while others sharply curtailed operations costs by reducing housekeeping frequencies, cutting food service options and operating with reduced staff.
Read More: Employee Drought Threatens Hospitality Reopening
Daunting Statistics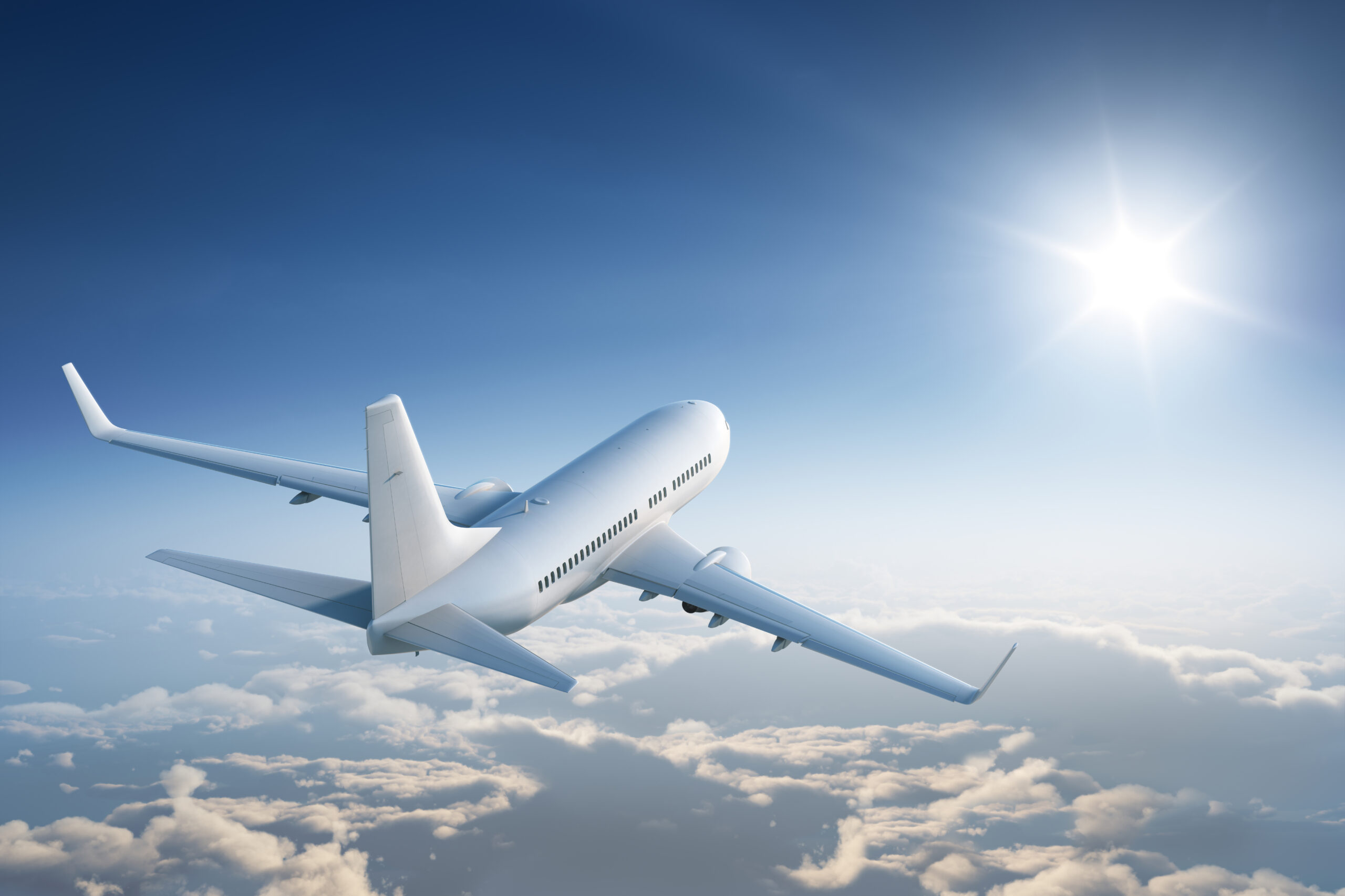 A new survey by Deloitte Insights, "Reshaping the landscape: Corporate travel in 2022 and beyond," says that: "Two lean years and a labor crunch have hotels cutting back on services and amenities. As travel resumes, some companies are modifying their meetings contracts to ensure the availability of desired amenities in the face of these service cuts."
In surveying the hotel operations landscape post-Covid and during Covid-variant variables, Peter Caputo, Deloitte's U.S. hospitality sector leader explains, "During Covid-19, many hotels had to adopt policies to ensure both guest and employee safety, including reduced interactions and services and closed venues."
He continued, "With closures behind us in the U.S., we are seeing brands handling the restart in different ways. When it comes to housekeeping, for example, some brands are opting to go back to daily services, while others are only doing so by request or asking guest preference. Many of the changes that were put in place due to Covid-19 may be long term as the labor market is changing the way hotels have to think about guest interaction, but some changes, such as plexiglass separations, where no future cost is seen will be or have been removed."
He concluded: "In general, this is leading to conversations between the owner and brands as to what standards will be in place in the future as the owners are weighing increased costs with safety, experience and other initiatives such as sustainability and will not be a one-size-fits-all across the industry."
Jan Freitag, national director of Hospitality Analytics in the U.S. for CoStar Group, predicts: "With hundreds of thousands of jobs in the accommodation sector still unfilled, two outcomes are inevitable: wages will rise, and operators will have to do more with less.
"Whereas the hourly wage increase, according to BLS, was a dollar between 2019 and 2021, it was $3 between March 2021 and March 2022—and this rate of change will not slow down for the foreseeable future.
"Higher costs mean that hoteliers will try to continue to drive the top line revenues to maintain margins.
"It is likely that services will be curtailed or discontinued. Whereas in limited-service hotels, a guest is used to get a housekeeping service when they stayed for longer than one night, those "stayover-clean" services will fall almost completely by the wayside. They may also be replaced by what has been dubbed a 'tidy'—basically a change of towels and taking out the trash.
"Full-service hotels, which much higher rates, are still providing housekeeping services, just because the guests, at this price point, expect them. But this summer be prepared for longer lines in restaurants and at pool bars as hotels struggle with staffing."
The New Culture of Clean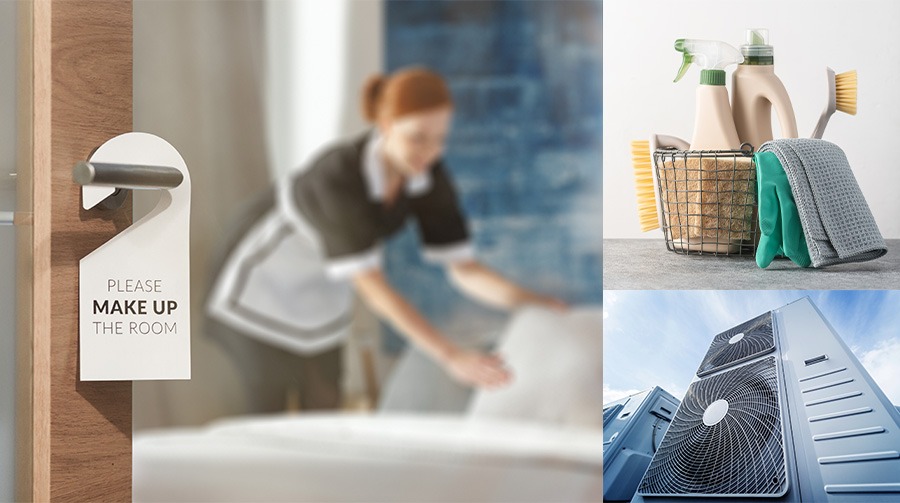 Housekeeping, that mainstay of operations, has morphed during the pandemic from an in-room amenity into a critical behind-the-scenes and increasingly visible front-the-house mainstay.
While the daily turn down, room clean with mint-the-pillow service may be morphing into a fond memory for most meeting goers, the everyday cleaning squad that used to be out of sight and behind the scenes is now more visible than ever, providing guests and planners with proof-of-Covid-safe protocols.
Ellen Sinclair, senior vice president of operations for Benchmark Pyramid explains that prior to Covid-19 "no one wanted to see people cleaning the lobby." She says that post-Covid, "the positive move was that we were cleaning all the time and people liked to see it. We didn't have to be subtle about cleaning anymore." Clean-centric guests "even like to have their pictures taken with the cleaning robots."
Sinclair explains the new dichotomy of housekeeping. "Many hotels are doing daily service. Most are doing every third day total cleaning. We're prepared to deliver nightly service, but people seem to be OK with every third day totally refresh," she says.
Read More: Could Uber for Housekeepers Save Hospitality?
But the total cleaning protocols and air filtration systems that were "ratcheted up" during Covid will not go away, Sinclair notes.
"The upgrade of air filtration systems has been a high priority for us," she explains. "The filters we put into the system have been upgraded to a hospital quality."
Daniel Surette, chief sales officer at Omni Hotels & Resorts, explains his brand's take on housekeeping: "We are providing daily housekeeping service, and if you don't want it, people can 'opt out to help out.' For every room that isn't serviced, we donate a meal to a local food bank."
"The positive move was that we were cleaning all the time and people liked to see it. We didn't have to be subtle about cleaning anymore. [Clean-centric guests] even like to have their pictures taken with the cleaning robots."
–  Ellen Sinclair
While Surette says daily housekeeping is still part of Omni's offerings, the culture is changing. "I think that traditional room service may not be back, but having other options offers more flexibility," he says.
The issue of cleaning may seem like a detail but, as they say, the devil (and a lot of costs and supply issues) are in those details.
A recent survey by AHLA of 500 members from November 8-22, 2021, said that 72% of hotels responding had supply issues for day-to-day cleaning and housekeeping items. A larger 85% found it hard to procure linens and other soft goods.
Help Is Still Hard to Find
Another issue that operations continue to wrangle with is staffing. Look around at any major hotel and convention center and you'll see a lot less people than used to be there to help set up and break down, bring extra chairs or set up food service.
"Every market is a little bit different, but we're all struggling with staffing issues," says Benchmark Pyramid's Sinclair.
She notes, though, that because most properties in the portfolio were at suburban and resort locations, rather than inner city areas, the management company was able to "keep a good portion of our employees employed at these locations. We've been lucky that we retained a good portion of employees and now we've seen a return to 2019 levels in most of our locations."
She explains that one area Benchmark Pyramid is pushing to maintain and expand employment levels is multi-functional employees and a strong culture of promotion and expansion.
"We give people opportunities to grow and move ahead from the get-go," she says.
Light at the End of the Ops Tunnel
While operations issues like staffing and housekeeping remain top of mind for hotel executives, both Surette and Sinclair see positive change and a strong return for meetings.
"Group business is back for 2020," says Surette. "Most groups are picking up over block and new cancellations are minimal. There is significant compression and will be limited availability through June. We expect the end of the year to stay very busy." He also sees that "while we all thought hybrid meetings were here to stay, we are seeing less than 5% of meetings using a hybrid component. In-person attendance is stronger than anticipated."
Sinclair agrees. "No one ever said, "Boy, I can't wait for our next zoom meeting," she says. "We're dealing with a lot of 'meeting revenge' now." 
This article appears in the June 2022 issue.