The growing number of international all-inclusive resorts presents an attractive option for post-COVID meetings
When meetings consultant Randy Meacham, president of Colorado-based World's Finest Meetings, suggested that a client hold a company sales incentive trip at an all-inclusive resort in Los Cabos, Mexico, the CEO was hesitant. "He was worried the quality would not be as good," Meacham says.
After the CEO visited the Grand Velas Los Cabos, however, he came around, and treated about 110 sales people to four days of indulgence that included a personal butler for every guest, unlimited top-shelf liquor, and a private event on the beach.
"After the trip, the CEO said, 'I've been wrong all these years,'" Meacham recalls. "He was blown away. We got calls from several of the company's top leaders saying how unbelievable the experience was. It's not inexpensive, but it's like being in a five-star resort in the U.S. Everything is high end. We felt like multimillionaires."
Peace of Mind
Once known for endless buffet lines and low-quality product, all-inclusive resorts in Mexico, Dominican Republic and other nations have grown more sophisticated in recent years. These properties provide an excellent option for planners looking to book a meeting or incentive trip during the post-Covid era, as they offer plenty of outdoor space, a variety of options for attendees, and the peace of mind of knowing total costs up-front.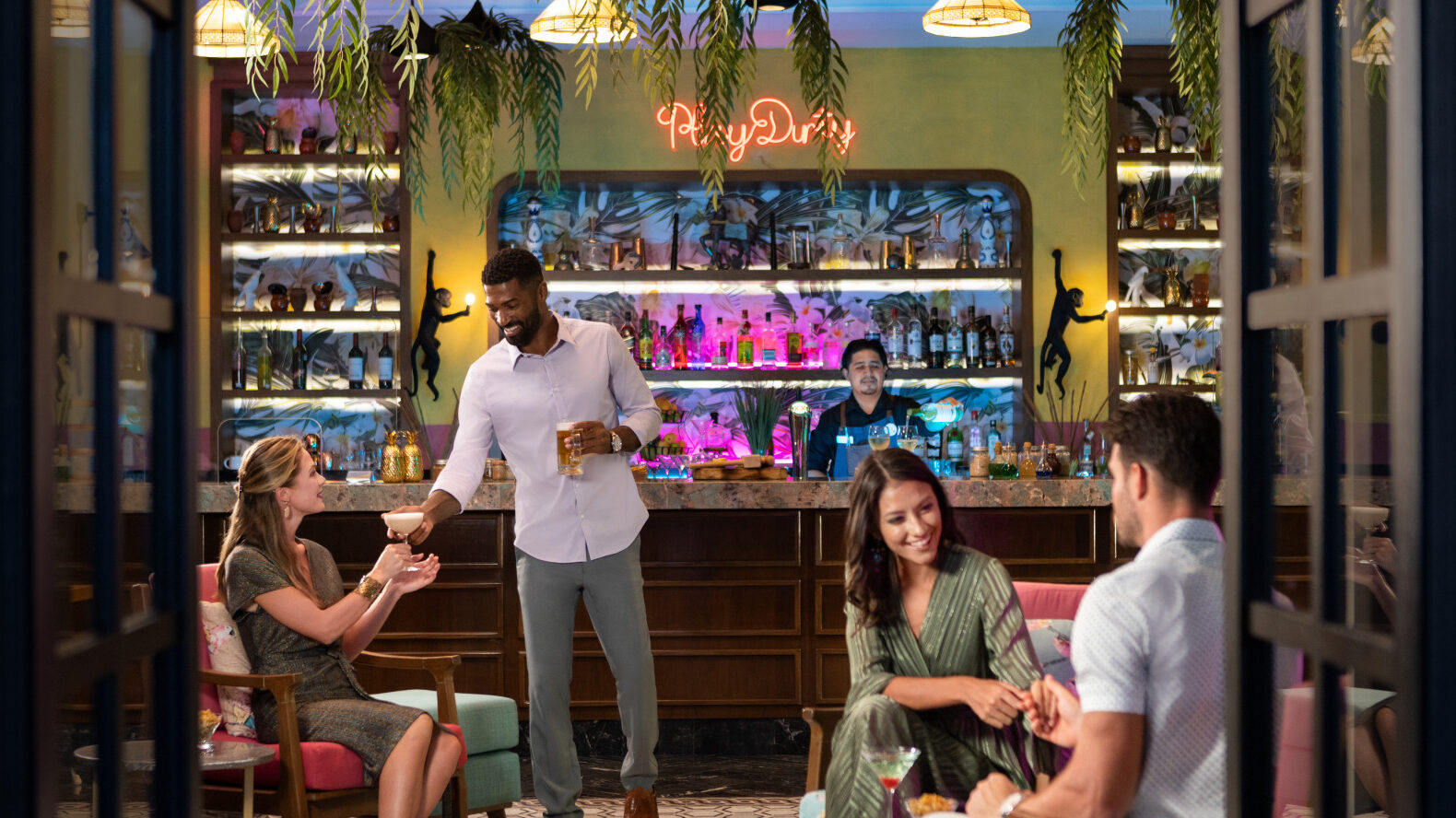 "The biggest challenge we have is that we constantly have to fight our shadow, the old-time all-inclusives, which were not really built for meetings and incentives," says Howard Tanenbaum, senior vice president of sales for Playa Hotels and Resorts, a portfolio of all-inclusive properties operated as part of the Hyatt and Hilton brands. "People used to say, 'That dinner was pretty good—for an all-inclusive.' But now we don't have to use that crutch. The MICE business for us is a strategic imperative. We invest in it, we train for it, we build for it, and we deliver it."
"The all-inclusive model has come a long way from when it originally started," agrees Carmelina Iannarone, director of group sales for North America for Melia Hotels International. "At the Paradisus brand, we call it 'luxclusive'. It's all-inclusive, but with a deluxe flair. You'll never find the big, massive buffets. We have "show cooking," so you're only getting what you ask for. It makes it a lot simpler for the meeting planner, and when you look at the bottom line, it won't be much more expensive than if you're staying at an EP [i.e. European plan, or accommodations only] hotel. It takes out a lot of the guesswork. There might be a surcharge if you have a private event, but we communicate that at the beginning so you know how to budget."
The Great Expansion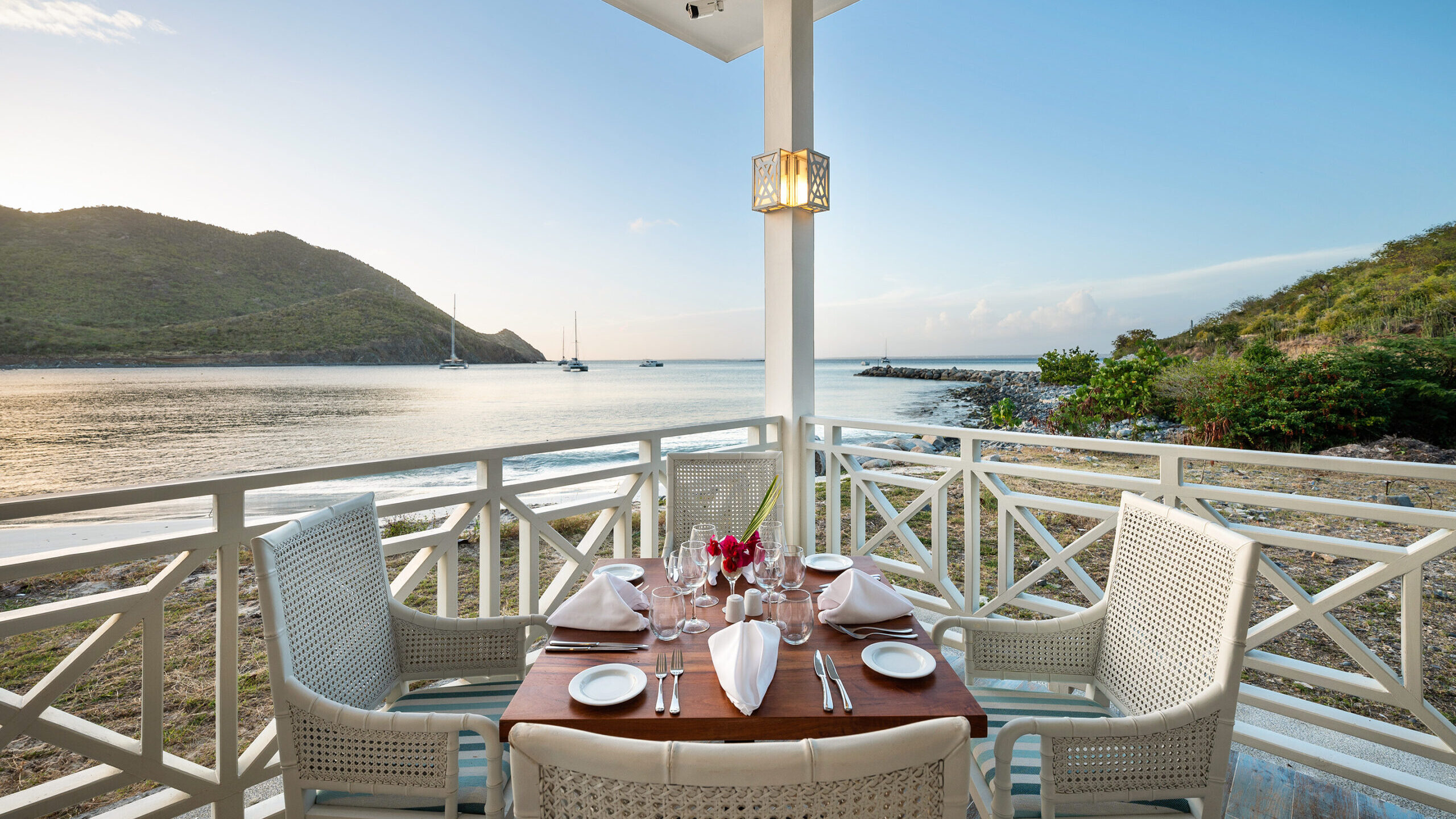 The model seems to be working; new all-inclusive resorts are popping up all over the place, many with a clear focus on business groups. For example, AMResorts, which encompasses 67 properties, including the Secrets and Dreams brands, recently opened new resorts in St. Martin, Cancun, the Dominican Republic and other destinations. The Secrets Riviera Cancun Resort & Spa, which opened in December 2020, has a convention center with 16,000 sq. ft. of meeting space.
"A luxury resort experience where everything is included, and you know what you are spending upfront, will always appeal to travelers and planners, especially during this time when trips have been limited and you need the most value for your dollar," says Violeta Sales, CMP, CMM, corporate director of groups for AMResorts. "The beauty of our resorts is that there are stretches of open beach and outdoor spaces. This allows people to truly have the best experience and almost forget about this new normal."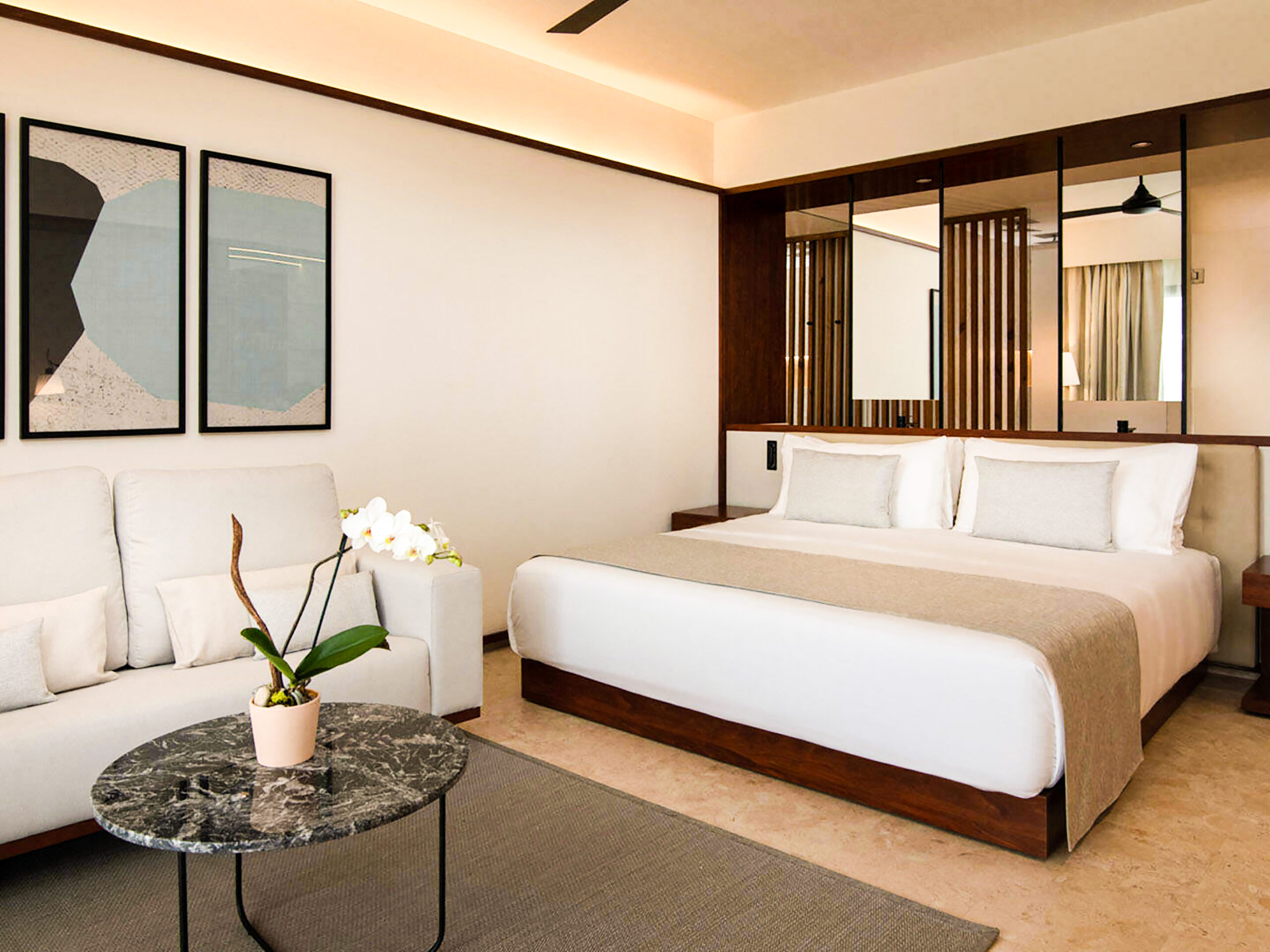 In February, Mexico-based Posadas—part of the Fiesta Americana Grand Meeting Mexico & Beyond umbrella—opened a new Dominican Republic property, Live Aqua Beach Resort Punta Cana, and the company is preparing to open a new Mexican resort in December in the Riviera Maya that will include a 50,000-square-foot convention center. "We are really starting to see the revival in our industry," says David J. Manzella, senior vice president of sales and marketing for Fiesta Americana Hotels & Resorts/Posadas. "We're seeing the demand come back tenfold, especially from the U.S. market—for incentive trips, corporate meetings, sales trips, you name it."
The Worktainment Model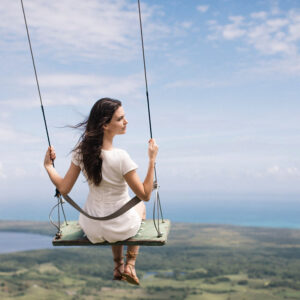 Club Med, one of the longest-standing players in the all-inclusive concept, operates 70 resorts in 26 countries; the company's newest properties include a ski-in, ski-out resort in Quebec, Canada, and a Mediterranean resort in Sicily, Italy. At Club Med's new Miches Playa Esmeralda, located on a secluded beach in Dominican Republic, guests can participate in activities like trapeze competitions and yoga in a treetop canopy.
"Groups don't necessarily have to plan a lot of extra activities when they are here," says Amelie Brouhard, vice president of omnichannel marketing, North America and USA Sales for Club Med North America. "We are really a one-stop shop. We have a concept called 'worktainment,' which is to harmonize your group's schedules with the resort activities and offer a proper balance of work and play. The concept is to boost employee morale and engagement and also do team building."
See also: Hotel Buyouts and WFH Packages Offer Worry-Free Travel
Many all-inclusive resorts have in-house meetings support teams who can help plan themed private events. The Grand Velas Los Cabos, for example, offers options like a luau-like Pacific Rim party (with fireworks, bonfires and tiki torches) and a party themed after famed Mexican painter Frida Kahlo. "The sky's the limit when it comes to creating special experiences for our guests," says Cynthia Kunz, senior global sales director, meetings and incentives for Velas Resorts. "There are no minimums they have to meet for food and beverage, and no nickle-and-diming. Your clients are totally taken care of, without having to endlessly plug in numbers and see how much each meal is going to cost. We try to make it as seamless as possible."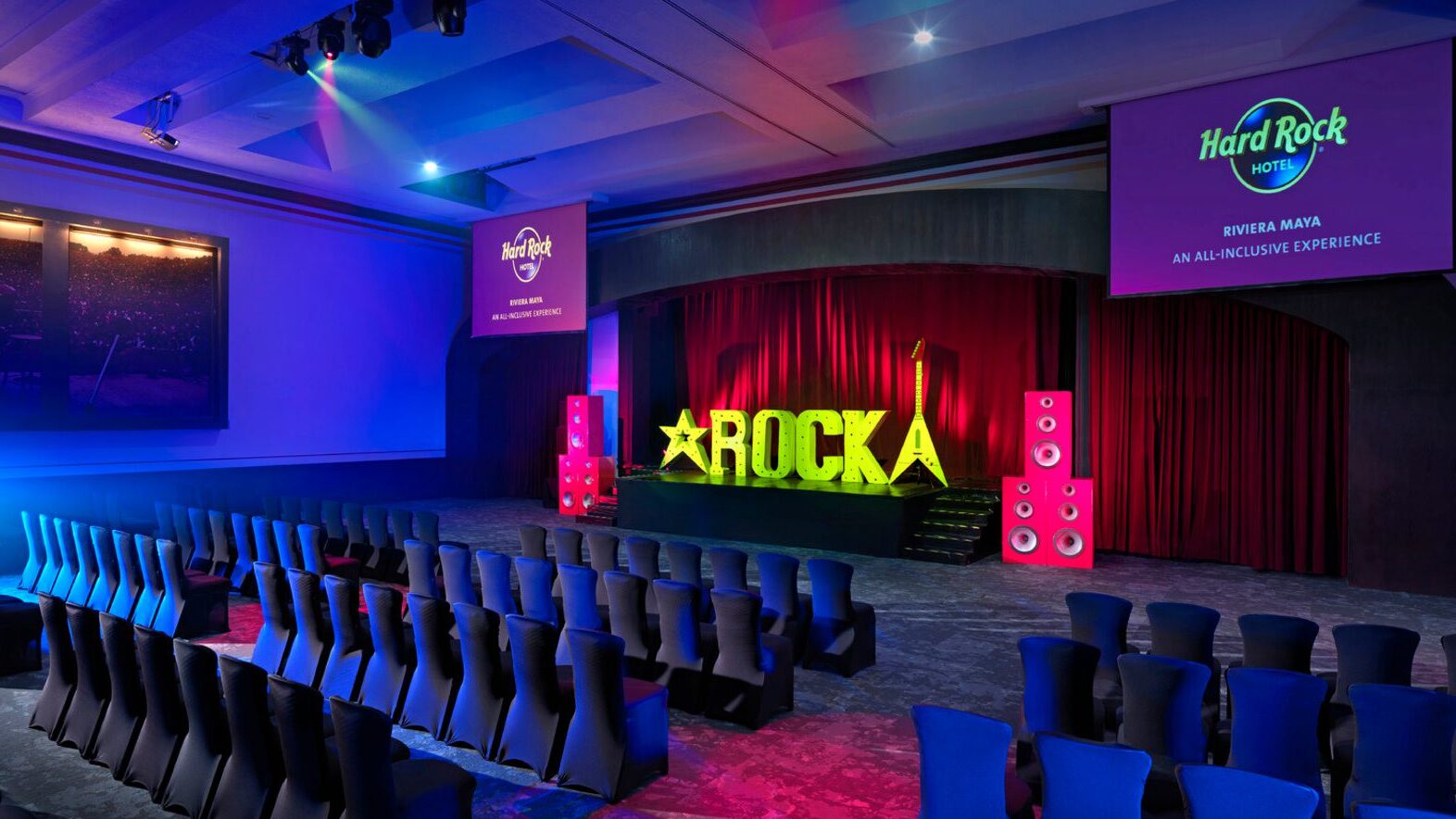 At Hard Rock Hotels' all-inclusive properties, attendees can enjoy amenities like escape rooms and bowling alleys, or they can jam out on electric guitars through the Sound of Your Stay program, which features in-room turntables and vinyl albums plus instruments for in-room jam sessions. "In recent years, we've seen more groups that want to get business done," says Kevin Edmunds, vice president of groups for AIC Hotel Group, whose portfolio of brands includes Hard Rock Hotels. "You don't need a suit and tie. You can be wearing sandals and shorts for the same type of business to get done. And some of our properties have up to 85,000 sq. ft. of indoor space, let alone outdoor space, which is practically endless."
Choose Wisely, Act Quickly
Of course, not all all-inclusive resorts have upped their games, and meeting planners should vet properties to ensure they are up to snuff. Some properties are still stuck in the cookie cutter mindset and others may claim to be all-inclusive, but then charge extra for add-ons. "They might say, you can have chicken and shrimp, but if you want lobster, it's extra," Kunz says.
Take advantage of properties' FAM trips to experience first-hand what they have to offer and work closely with your chosen property to plan a customized program that is best suited to your group's needs.
But move fast, as business is booming. "We're seeing an incredible amount of group requests," says Kunz. "It's 'revenge travel.' People are feeling more confident about traveling internationally. We anticipate we'll be back at 100 percent capacity within the next couple of months."
"We're finally seeing the light at the end of the tunnel," agrees Manzella. "My mantra is, keep it simple. Now more than ever, companies are trying to be cautious with their travel budgets. All-inclusives allow you to budget down to the very dollar what you're going to spend. Keep it simple, and we can move forward together as an industry."