Paradisus Punta Cana Resort, Dominican Republic
Palm trees swaying; waves crashing over crystal blue ocean shorelines onto white-sand beaches; warm, lazy days followed by cool, breezy evenings. How does anyone get any work done in paradise?
You'd be hard pressed to find a better incentive to wrap up your meeting than heading outdoors and experiencing all that the world's islands have to offer. But that doesn't mean that island meetings aren't lucrative. Quite the contrary. Getting out of the florescent-lit office and under the island sun can send a wave of creative energy through your team, ensuring your return on investment will long outlast your tan. Not to mention the enduring impression the trip will leave on grateful employees, who are happy to show their bosses they've earned such an incredible getaway.
The best part is island life isn't as far away as you might expect. Some of the most beautiful beachfront getaways are right in America's backyard or a short flight away. Plus the resort staffs understand the balance between work and play, and are well-seasoned in delivering everything for a prosperous meeting, no matter the group size or specific needs. So bust out the flip-flops, pack the golf clubs, and bring on the frozen drinks, ocean-to-table cuisine, native island traditions and long, sun-soaked days. Here are some of the best islands for group meetings.
Hawaiian Islands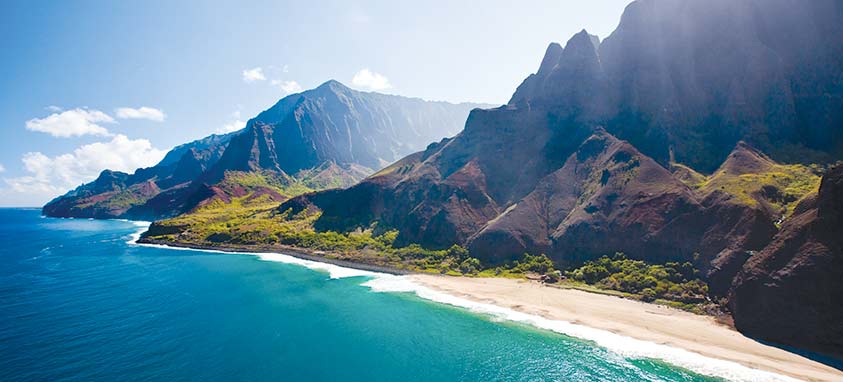 Mountains of Kauai
Whether staying on the Big Island of Hawaii or hosting a split-island program, there's no wrong place to conduct meetings and events. Nearly halfway between the United States and Asia, it serves as a great middle-ground meeting destination.
Time to Focus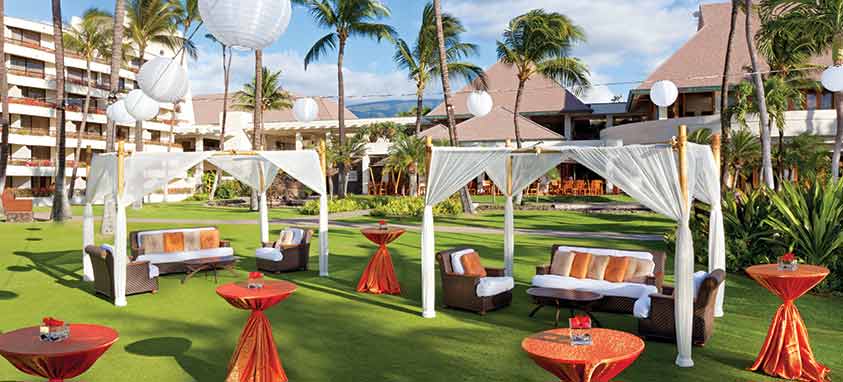 Sheraton Maui Resort & Spa, Lahaina
Hawaii Convention Center is a state-of-the-art facility on Oahu with more than 1.1 million sq. ft. of meeting space, easily accessible from 30,000 Waikiki guest rooms. A 200,000-square-foot exhibit hall, 35,000-square-foot ballroom and 47 meeting rooms guarantee that all event needs can be met. Close by is the expansive, 2,860-room Hilton Hawaiian Village, which offers more than 150,000 sq. ft. of indoor and outdoor event space on 22 beachfront acres. Aulani, A Disney Resort & Spa brings magic to meetings with a 21,000-square-foot convention center and more than 76,000 sq. ft. of stunning outdoor event space.
In December, 1,243-room Hilton Waikoloa Village on the Island of Hawaii unveiled Hale ike at Palace Tower, a concept that included the renovation of 369 rooms and 26 suites to incorporate a soothing atmosphere and digital features such as virtual concierges and mobile check-ins to suit tech-savvy guests.
On Poipu Beach on Kauai, Sheraton Kauai Resort provides 391 guest rooms, more than 40,000 sq. ft. of flexible outdoor function space and 27,000 sq. ft. of indoor space.
Time for Fun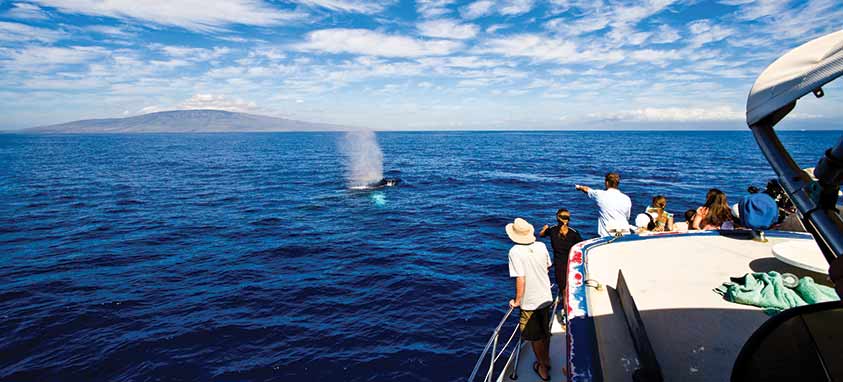 Whale watching in Maui
Fun options depend on how you define fun in Hawaii. Guests at the 759-room The Westin Maui Spa & Resort Kaanapali can take advantage of five pools and tropical gardens, explore an 87,000-square-foot aquatic playground, dive during snorkel cruises and shop at nearby Whalers Village.
Hike the legendary Na Pali Coast in Kauai, before unwinding at the peaceful Koloa Landing Resort & Spa, which offers the largest villas on Kauai, and is adding one-bedroom villas and studios in July. Humpback whale-watching cruises in Maui, surfing the powerful shores of Oahu and indulging in an authentic luau on the Island of Hawaii are just some of the unique ways to experience the islands.
U.S. Virgin Islands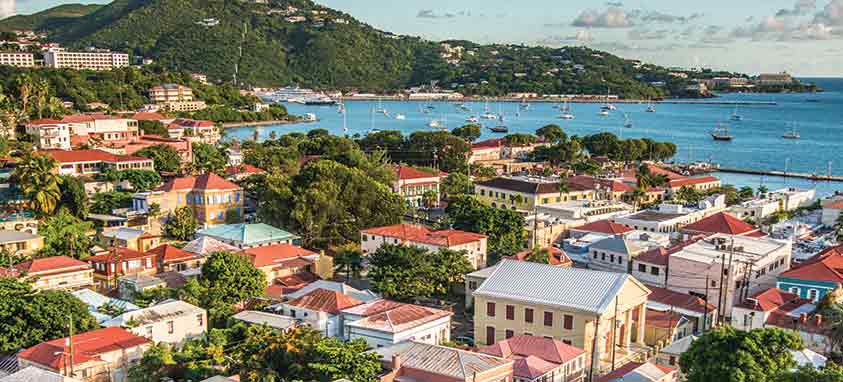 St. Thomas (Photos courtesy of United States Virgin Islands Department of Tourism)
Located 1,100 miles south of Miami in the Eastern Caribbean, the Virgin Islands are a favorite spot for groups, with a wide variety of luxury, intimate and offsite venues to choose from to fit every incentive retreat and meeting. There are daily nonstop flights from New York City; Newark, New Jersey; Philadelphia; Charlotte, North Carolina; Atlanta; and Miami, plus a $1,600 duty-free allowance for U.S. citizens. Boats and seaplanes make it easy to visit all three U.S. Virgin Islands during a single stay.
Time to Focus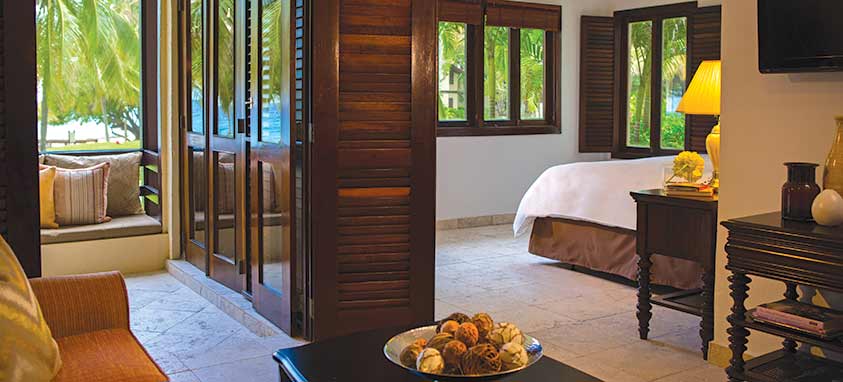 Renaissance St. Croix Carambola Beach Resort & Spa, Davis Bay
Indoor and outdoor meetings spaces abound at the 151-room Renaissance St. Croix Carambola Beach Resort & Spa. Five indoor event rooms provide a total of 9,280 sq. ft., and seven terraces, beachfronts and lawns set the stage for tropical meetings and receptions. Situated 1,200 feet above Hull Bay and Magens Bay, St. Peter Great House and Botanical Gardens offers breathtaking views of 20 other islands. Two 12,000-square-foot ballrooms can accommodate up to 650; it's serviced many successful Fortune 500 events. The 478-room Frenchman's Reef & Morning Star Marriott Beach Resort offers a dedicated event management staff and 15 meeting rooms totaling more than 60,000 sq. ft. of space indoors and out, and can accommodate up to 1,800. They even provide drones to capture team-building exercises, such as night kayaking and scavenger hunts.
Time for Fun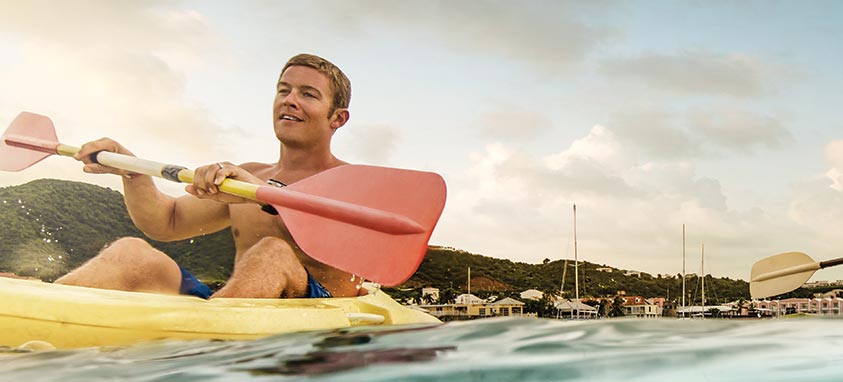 Kayaking in St. Croix
Golf, snorkeling, scuba diving, sailing, hiking and horseback riding are just some of the ways to take advantage of the U.S. Virgin Islands. The largest of the three islands, St. Croix offers a Vegas-style casino and some of the best diving in the world. Explore Buck Island—one of only three underwater national monuments in the United States—or some of the sunken ships along the ocean floor. Sample a wide range of indigenous Caribbean cuisines in St. John, from seafood to barbecue and spicy jerk dishes. The island is also known for its annual blues festival and open-air jazz bars.
Board a thrilling 700-foot skylift to the top of Charlotte Amalie on St. Thomas for breathtaking views. Known for its nightlife, the island is home to lots of restaurants, bars and clubs, on and off resort property.
Jamaica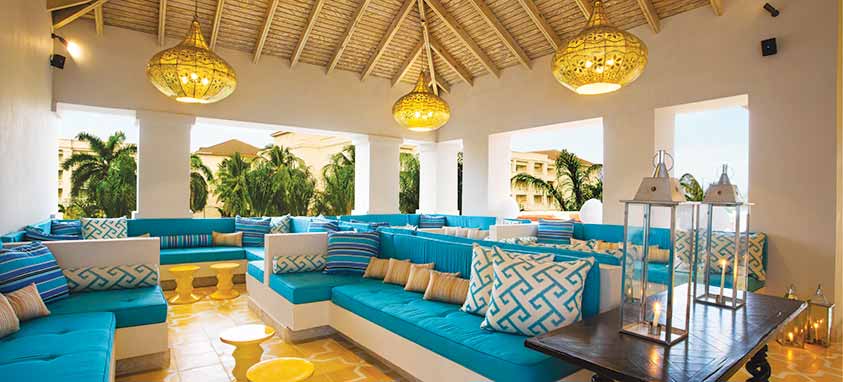 Hyatt Zilara Rose Hall, Jamaica
The Caribbean island nation of Jamaica is home to lush mountains, rainforests and the all-inclusive resort mecca known as Montego Bay. The birthplace of reggae and famed music legend Bob Marley, the island country boasts meeting destinations and nightlife that will have attendees jammin' sun up to sun down.
Time to Focus
The convention center at the all-inclusive 1,600-room Barcelo Bavaro Palace Deluxe Hotel in Punta Cana has hosted global summits with government leaders from around the world. There are 13 meeting rooms that make up 123,784 sq. ft. of flexible event space.
The 1,799-room Hard Rock Hotel & Casino Punta Cana features eight meeting rooms, totaling 65,000 sq. ft. The all-inclusive resort boasts a "crew of roadies" to help with event planning needs, and a 45,000-square-foot casino floor. Peppered with ecological gardens and tropical mangroves, AAA Four Diamond all-inclusive Paradisus Punta Cana Resort is luxury at its finest, with personal butlers, 12 gourmet restaurants, a luxurious spa and 13 meeting rooms with capacity for 700. Its modern convention center offers more than 20,130 sq. ft. of space. There are 694 guest rooms, including 514 luxury suites.
Time for Fun
In addition to boasting the largest conference center in the Dominican Republic, Barcelo Bavaro Palace Deluxe Hotel offers a spa, casino, four pools and 11 restaurants. Take a day trip to Altos de Chavon in La Romana, a village resembling a 16th-century Mediterranean town that features a 5,000-seat amphitheater, archeological museum, craft workshops, artist's studios, galleries and restaurants. You can't get the full Punta Cana experience without hitting the links. Hard Rock Golf Club at Cana Bay hosts 18 challenging, breathtaking holes of championship golf designed by Jack Nicklaus.
Dominican Republic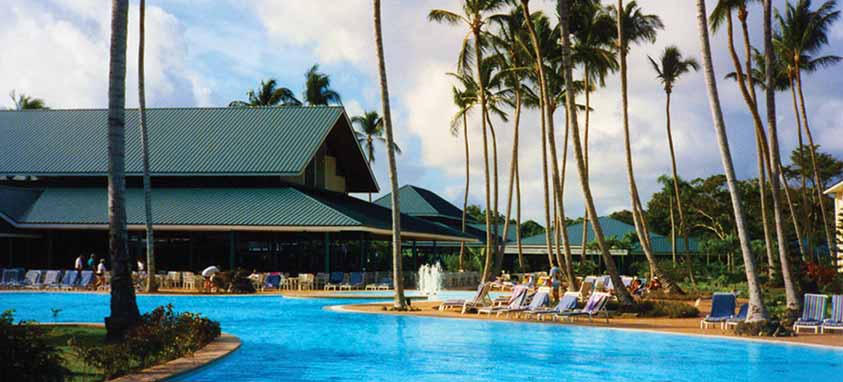 Barcelo Bavero Palace Deluxe Hotel, Dominican Republic
Where the Atlantic meets the Caribbean, the East Coast beach region of Punta Cana in the Dominican Republic offers 11 picturesque golf courses, lots of ecotourism opportunities and more than 40,000 hotel rooms, with ample places to meet now and play later. Dinner cruises, sport fishing, ziplining and whitewater rafting are some of the adventures the Dominican Republic offers.
Time to Focus
Upscale, adults-only, all-inclusive beachfront resort Hyatt Zilara Rose Hall in Montego Bay is walking distance to Half Moon Golf Course and a short drive from Sangster's International Airport (MBJ), so guests can get to work fast and indulge in downtime even faster. The ballroom offers spectacular views of the Blue Mountains. The resort offers 50,000 sq. ft. of meeting space and 234 suites, plus it shares property with family-friendly sister resort Hyatt Ziva Rose Hall, which offers 387 rooms and suites.
Time for Fun
The contagious rhythms of Jamaica are present in the food, history, culture, resorts and restaurants. Bob Marley Centre and Mausoleum in the capital of Kingston offers a museum experience like no other. Explore the white sand beaches from the sea by setting sail on a catamaran, or zipline through the lush rainforests to experience the island's many hidden waterfalls and other natural attractions. And no Jamaican experience is complete without witnessing the long-standing tradition of Kingston dancehall street parties firsthand.
Nassau Paradise Island, Bahamas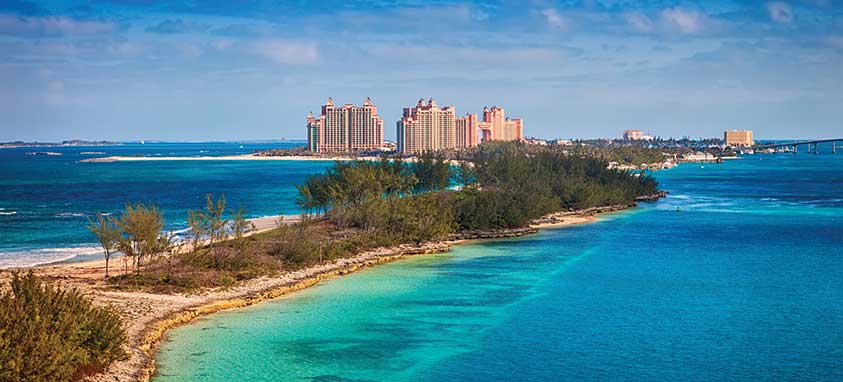 Atlantis Paradise Island Resort, Nassau
Only 180 miles off the coast of South Florida and a three-hour flight from the Northeast United States, English-speaking Nassau Paradise Island is as accessible as it is attractive. It boasts 100,000 sq. mi. of the clearest waters on Earth and one of the most impressive wine cellars in the world, not to mention an unbeatable semitropical climate that rarely caps 90 degrees.
Time to Focus
Paradise Island offers six unique meeting properties to accommodate groups of any size. Most notable is the awe-inspiring Atlantis Resort, which boasts its own conference center with a 50,000-square-foot ballroom, 40,000 sq. ft. of prefunction space and 30 meeting rooms, all of which recently underwent a $1 billion renovation. There are 21 outdoor function spaces that marry business with pleasure, integrating Atlantis' waterscape, marine habitats and beaches to create 500,000 sq. ft. of open-air meeting space.
Time for Fun
Atlantis Resort is home to 40 restaurants, bars and lounges where guests can try the local favorite, conch, among many other fresh specialty dishes. The island is also home to two of largest casinos in the Caribbean (where American dollars are happily accepted). Snorkeling, scuba diving, fishing and plenty of water sports await in the surrounding turquoise waters. For an especially upscale experience, The Cove Atlantis is an exclusive resort within Atlantis Resort, offering romantic suites and exclusive benefits such as an adults-only ultra-pool, outdoor gaming pavilion, live DJ and 20 private cabanas.
Golden Isles of Georgia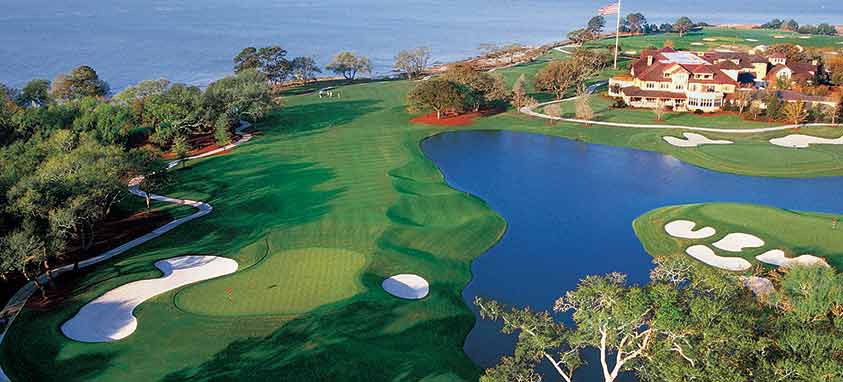 Sea Island Golf Course, St. Simons Island (Photos courtesy of Golden Isles Convention and Visitors Bureau)

Four barrier islands along the coast of Georgia have made a name for themselves for their natural beaches, marshland and wildlife, and are becoming increasingly popular meeting destinations. St. Simons Island, Sea Island, Jekyll Island and Little St. Simons Island are driven by the tourism industry; they hosted 2.4 million visitors in 2014.
Time to Focus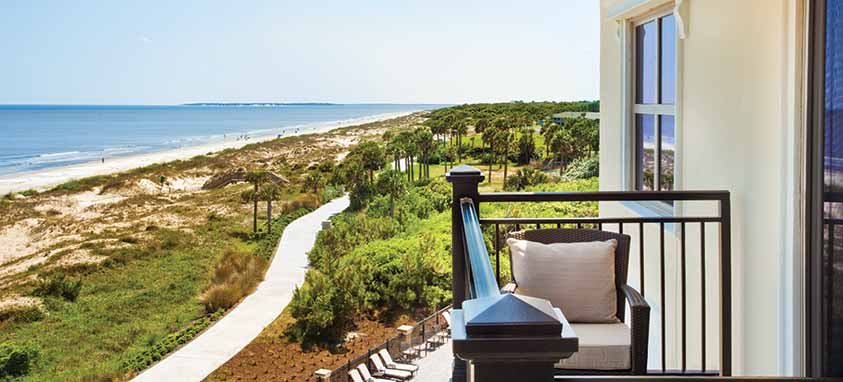 The Westin Jekyll Island
The only oceanfront convention center on the East Coast south of New Jersey, Jekyll Island Convention Center has 78,000 sq. ft. of meeting space, including a ballroom. There are 11 breakout rooms and more than 30,000 sq. ft. of patio and lawn space. Steps away is the newly opened 200-room The Westin Jekyll Island, which offers 5,350 sq. ft. of meeting space.
Forbes Five Star Sea Island Resort completed a $40 million expansion in April, adding 63 guest rooms and a 5,000-square-foot ballroom to The Cloister, a luxury hotel within the resort. Now with 267 rooms and more than 51,000 sq. ft. of flexible, high-tech event space overlooking the Georgia coastline, The Cloister is an elegant choice for private conferences and executive retreats. Also on the resort property are The Lodge at Sea Island (40 guest rooms) and the Georgian Room, a fine-dining experience and the only Forbes Five Star restaurant in the state.
"Sea Island is the only resort in the world to have received four Forbes Five Star awards for eight consecutive years," says Brendan Bowen, national sales manager for Sea Island.
Time for Fun
The Golden Isles have long been a destination for golfers, offering some of the country's most widely acclaimed courses, including the prestigious Sea Island Golf Course on Saint Simons Island. From the mainland to the four barrier islands lie 180 holes on 12 different courses.
The area is also brimming with history, and offers every kind of tour, from adventurous shrimping tours and trolley tours of St. Simon Island to guided trams led by the Jekyll Island Museum and paranormal ghost tours that remain eerie year-round.
---
Booking the Beach:
Getting the scoop on all-inclusives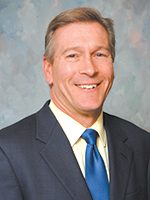 John Washko is the vice president of group marketing and sales for Atlantis Paradise Island Resort in Nassau, Bahamas. A 25-year veteran of the industry, Washko is an expert on island meetings and all-inclusive (AI) getaways. He provided Smart Meetings with some insights on why planners choose all-inclusives.
All-inclusives have been experiencing a changing landscape over the years, he says. What was once considered a lower-end experience is now, in many cases, just the opposite. Some luxury resorts offer only AI while others, including Atlantis, have optional AI packages.
When considering island meetings, the details planners must consider are also evolving.
"Accessibility is always high on the [list]," Washko says. "How long are the flights, what are average airfares and how many carriers service the destination daily?"
But nowadays, attendees are also looking for wow-factor, aspects that set the destination apart from the rest. That's why Atlantis offers unique experiences such as the Dolphin Cay, where guests can get up close and personal with dolphins and sea lions.
So what are the perks of getting out of the city and hosting island meetings, from a business perspective?
"As many city convention centers are funded with tax dollars, there can be high costs that are mandatory by charter to charge groups/exhibitors," Washko says. "There can also be costly separate union fees that exhibitors have to pay."
But the advantages go far beyond the dollar value. Planners find that their attendees are anything but distracted when holding a meeting at a picturesque resort.
"For a program that is strictly a meeting with no free time offered, the ability to hold evening functions in unique, memorable locations has high impact for the attendees," he says. "Additionally, in these cases, most organizations promote a pre/post rate that individuals can take advantage of for some R&R either [before or after the program.] Most groups provide some open slots in their schedules so there is a clear distinction between work and leisure time."
To register for his June 14 webinar on the mystery behind all-inclusive properties, visit smartmeetings.com/webinars.
---
Smart Dispatch
Maui's Hidden Gem
When it's raining in Lahaina, locals know that it means the whole island of Maui is guaranteed to get drenched. Passing the towering mountain range off to the west, Maui's topography transitions from a lush valley of sugar cane fields to a bone-dry desert with scorched branches and red rocks. In this direction, the rain tapers off until the clouds part and it is sunny again.
The town of Lahaina is one of the most famous places to visit in Maui. A gateway to the resorts along Kapalua and Kaanapali beaches, thousands of visitors flock to the area for its picturesque views of azure Pacific waters amid steep green slopes and valleys. It's also the reason why the weather is often clear even when the rest of the island isn't. Resorts along the beaches include 759-room The Westin Maui Resort & Spa, which offers 67,391 sq. ft. of indoor and outdoor event space, and the 508-room Sheraton Maui Resort & Spa, with 20,000 sq. ft. of space.
Protected by the West Maui mountain range, Lahaina is cocooned from the elements, with nearby Molokai and Lanai islands not far from the shore.
Before crowds of tourists roamed quaint Old Town Lahaina, the famous port held the highest importance in the Hawaiian Islands. Lahaina was the capital of the Kingdom of Hawaii between 1820–45. King Kamehamea III, son of King Kamehamea I, preferred the quieter locale to Honolulu, already a bustling place. Noting the ever-present sun over the seaside town, it was named Lahaina, which means "cruel sun" in the Hawaiian language.
During those times, the area was primarily a whaling town—at one point, the center of the global whaling industry when it was still legal to poach the Earth's largest mammal. Humpback whales still call Lahaina home when the species comes to breed and give birth. From January to March, visitors can witness fantastic leaps in the air as mothers teach their offspring to blow and breach.
Groups can still get a sense of Lahaina's past, at the center of which lies a tangled cluster of ancient banyan trees on the corner of Front and Canal streets. Close by are multiple points of interest in Lahaina's Historic District, including Old Lahaina Fort and the former courthouse.
–Meena Ramakrishnan