Today's small meetings are scaled down by design not necessity
"Small meetings are here to stay," Magdalena Bonnelly, owner/founder of Procurement Strategy Group, is emphatic on that point. "We went from needing to meet small because of Covid to now wanting to meet small."
The Whys and Hows
The reasons are many. "The numbers went up because of pent-up demand for regularly scheduled small meetings during Covid but also because a lot of people who were planning big meetings have not gone back to larger sized meetings yet."
Bonnelly says that the demand for small meetings is now like water from an open faucet. "Smaller meetings have a lot of benefits," she says. "I have always been a big proponent of micro-content and small meetings allow for that type of personalized design. More time can be spent on educational meetings with more focus on attendees and less general formatting. With the smaller format, there's a huge arena opened for customization."
She describes a recent client who "had a small conference in October that they just rolled out for their clients. They anticipated 25 participants but there was such an incredible amount of people interested that they ended up turning some away. They needed to do another conference right before Thanksgiving and then another one. It's a good example of really showing how you can have a string of amazing revenue-producing events if you match them with a topic that people want to hear about."
Bonnelly advises planners looking at small meetings to look at them from a procurement standpoint.
"There are certain venues and suppliers out there who cater specifically to small meetings and they are experts. Don't choose a big convention hotel. Don't go after the big whale."
She says that when planners work with a smaller property "very often you are the only group or there's just one other group in-house and you get a lot more personalized attention from the venue."
Bonnelly believes the trend to small meetings will continue, partly because the fear of Covid and new variants keeps people wary of larger groups but also because small means flexible, buildable and compartmentalized.
"This year and into 2024, small meetings will continue to happen and be a preferred way to meet," she predicts.
Small Is Getting Smaller
Personalization and customization, two essential components of the small meeting, were called out as leading to all sorts of exciting new ways to maximize the in-person experience during an IHG presentation at the 2023 PCMA conference in January.
Sometimes what is considered "small" is getting smaller. "We used to define small meetings as anything below 25, but now it looks like under a dozen is the new definition," says Kevin Bosquet, general manager of The Interlaken Inn, a boutique lake-front property in the Berkshires that specializes in intimate corporate retreats and small meetings.
Bosquet's advice to planners looking at small meetings is to choose a venue with "a high-end, intimate complexion which also has state-of-the-art technology for digital viewing." He also recommends breakout sessions in private suites and cottages away from the general flow of leisure travelers for a more private workflow for strategic thinkers.
Bleisure in the Mix
Small meetings of 10-15 people are increasing at The UCLA Lake Arrowhead Lodge, says Director of Sales and Marketing Cassiopeia Figueroa. "We have also noticed that departments that were larger in size have seen a decrease in personnel, increasing workloads. Companies are taking note of this and seeing burnout in their employees, giving them the opportunity for small retreats to be able to reset."
Figueroa explains that a high priority for these types of retreats is "finding a place you can bring the whole family with you as well—an added perk!"
Anne Buckland, director of sales and marketing at Snow King Resort in Jackson, Wyoming, agrees that bringing family or spouses and bleisure add-ons are a major components of a successful small meeting or executive retreat.
"Small meetings are a choice now, not a necessity," she says. "We rarely hear the word 'Covid' anymore. We hear the desire to come to the destination of Jackson Hole to see an animal and not see a skyscraper. To get out of the city and get out into nature."
Buckland says that Snow King's Grand View Spa, a completely new build opening in mid-February will be a game-changing answer to the need of many of these smaller meetings and retreats for extra-curricular amenities like this.
"Ninety percent of the RFPs we receive have 'spa' on them," she says. The Grand View Spa will be purpose-built in a structure that, coincidentally, also houses the property's meeting space.
Stacking Puzzles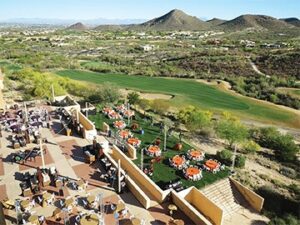 Dan Padilla, director of sales and marketing for JW Marriott Tucson Starr Pass Resort & Spa, also sees small meetings vying for time at the resort for its amenities, its life-enhancing luxuries, proximity to the great desert outdoors and local gastronomy (restaurant bookings off-property are much easier in smaller groups).
"Small meetings are here to stay," he says. "Also of note is a much smaller booking window. We are continuing to get RFPs two to three months out for anywhere from 150 to 170 people."
Padilla admits that for larger resorts the issue of "stacking" becomes something of a puzzle to be solved when small and traditionally larger groups both want to book at later and later lead times. "It does get tricky, especially with these short-term bookings," he says. "But our layout of 88,000 sq. ft. of meeting space allow us to dedicate space exclusively for small meetings."
Case Study: A Customized Experience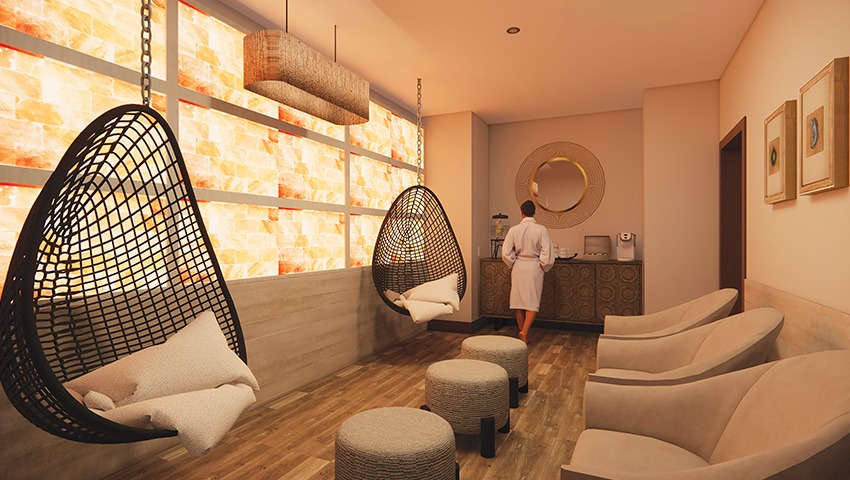 Valley Forge Tourism and Convention Board is used to working with programs of all sizes. "Recently, we've seen an increase in smaller meeting requests as remote working appears to have created a new need for teams to meet in-person," says Director of Sales Scott Higgins, HMCC. These smaller programs are requesting availability very close to their meeting dates and require quick action to confirm details.
In the early summer of 2022, he received a call from a corporate client in the government contract space.  This client was just tasked with planning a senior leadership retreat for their top executives—a group of approximately 10. Their CEO had instructed their meeting planner to find a destination that's unique to the group, easy to get to, filled with history and wasn't in a downtown setting.   Our contact noted that while this wasn't one of their 1,000+ attendee programs, it still carried a very high level of importance based on the attendees and opportunity to showcase the destination for future meetings.
"Through our conversation with the planner, we were able to fully understand the objectives of their meeting and make recommendations for venues that would meet and exceed their needs." The destination assisted with the sourcing process and had full responses within 24-hours.
Since their objectives weren't only focused on the meeting space, the Valley Forge team also made suggestions for off-site activities. They settled on a historic restaurant that offered a unique private dining room. The destination also arranged for a customized experience at Valley Forge National Historical Park.
The group's experience was only positive–reporting that their attendees really enjoyed the destination overall. They were inspired by envisioning how General George Washington lead the troops during the American Revolutionary War.
This small meeting is already discussing a possible return in 2023.
This article appears in the January/February 2023 issue. You can subscribe to the magazine here.