Three ways to maximize your Topgolf experience
Challenged with making the traditional golf tournament more relevant to everyone in the organization? Looking to liven up cocktail hour? Trade in the celebrity-designed golf course and ballroom for an interactive team-building outing with wide appeal and minimal planner effort.
Since Topgolf—a tech-enabled take on the driving range, paired with meeting space and fun F&B—now has 55 venues in the United States and five more on the way, there is probably a location close to your meeting space. Heck, you could even take the meeting to the building, since most have conference rooms that can accommodate up to 250 people and full audiovisual capacity, with high-definition, big-screen monitors and Wi-Fi. Rooftop terraces feature stages, lounge furniture, fire pits and views that promote visionary thinking.
When the Jolliffe brothers and a licensee developed the first Topgolf location in the United Kingdom in 2000, they hit on an idea that has come a long way from inserting microchips in golf balls to track their journey from the comfort of a covered driving range.
While staff is trained to personalize the experience to fit the goals of the event, here are some ideas from Director of National Events Nick Kopach for leveraging the F&B, games and technology that make each location special.
Tournament Win-Wins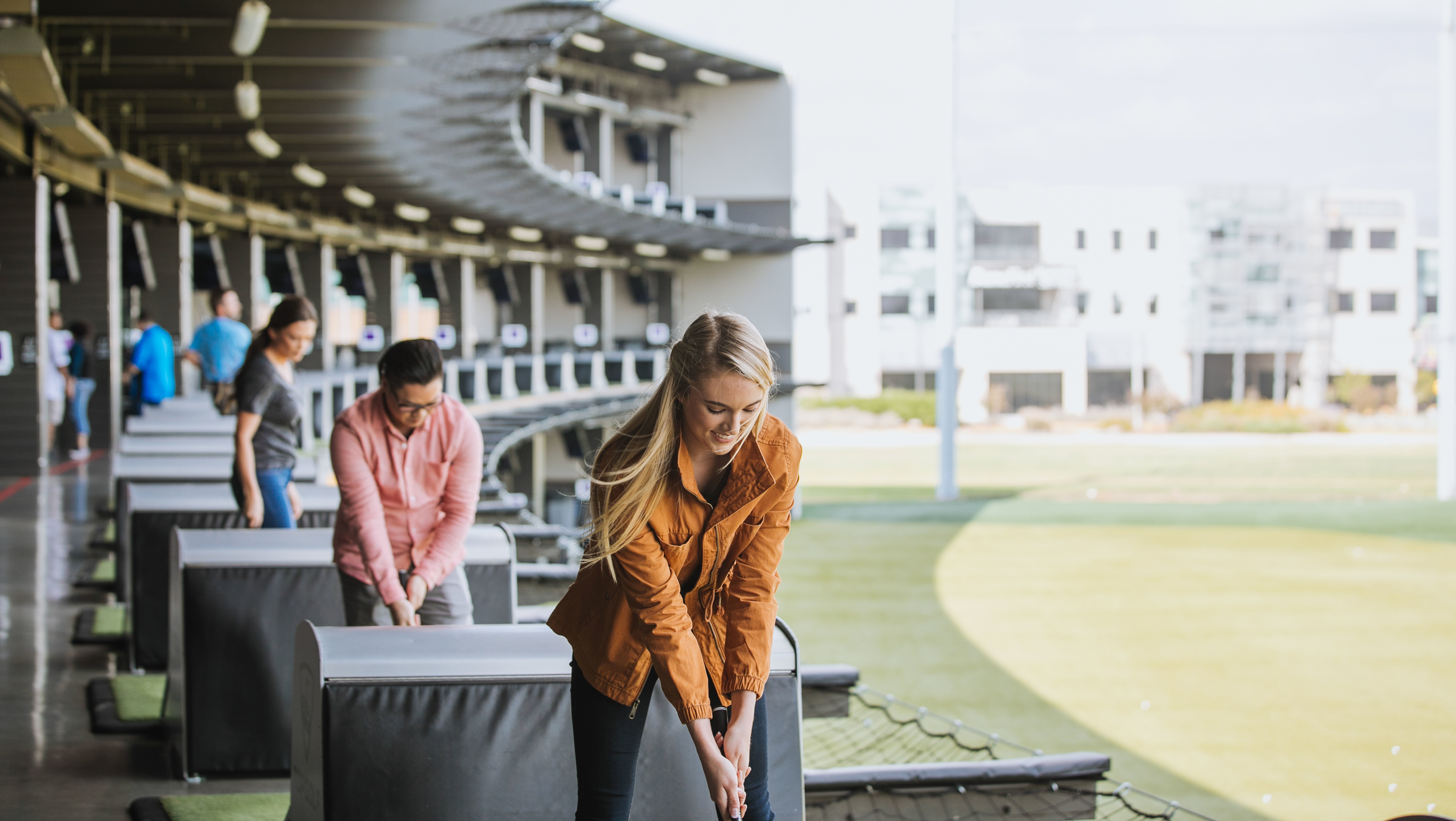 Fun icebreakers and team competitions organized by Topgolf hosts make easy work of addressing the most common workplace skills: communication, collaboration and strategy. The format levels the playing field for all skill levels and rewards those who encourage each other. Play makes friendly conversations easy to start and creates a memorable common bond. At the end of each activity, participants reflect on lessons and learn how to grow together.
TopRelay
This fast-paced, high-energy challenge focuses on culture and adapting to unexpected twists and turns. Just when guests think they have mastered the strategy, hosts throw in a new rule that often results in discoveries about the hidden talents on the team.
TopTrivia
Turn the challenge up a notch by simultaneously testing guests' knowledge of sports, music, movies, history and geography while they are swinging to hit specific targets on the range. This modification allows everyone to shine.
TopWager
The object of the game is to score the most points by making a series of wagers. The lesson plan is focused on the collaboration and strategy of all team members, making for an interesting discussion. It can also be the fastest way to determine who is the most persuasive person on the team.