Westdrift Manhattan Beach
Of-the-moment properties deliver the 'wow' factor
More than mere newness, true modernity pushes the boundaries of possibility. Whether the challenge is to impress an audience of discerning attendees or to help a city attract top-tier gatherings, there's nothing like an upscale, service-oriented, of-the-moment hotel to amplify the buzz.
It's no mean feat to prompt meeting planners and attendees to relate to spaces, events and destinations in new ways, but that's exactly what an eclectic group of recently opened and freshly renovated hotels are achieving—and with an effortless confidence. Each facet of these modern marvels was designed to encourage engagement with their surroundings and to facilitate shared experiences.
With options this stellar, there are no wrong choices.
Hometown Showcase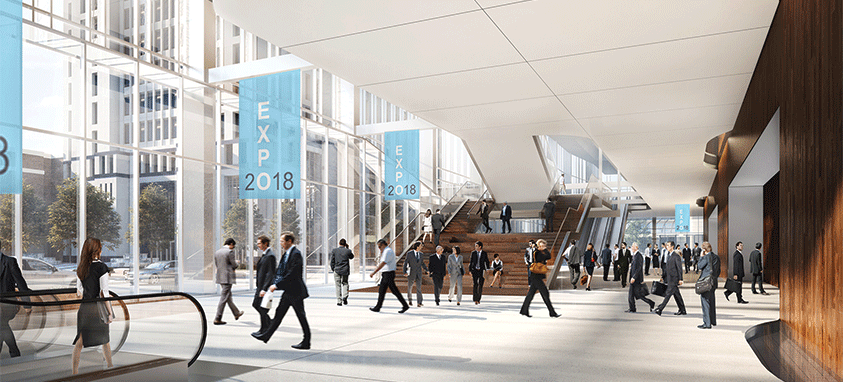 Venue, destination and event program are the basic building blocks for any meeting. The most savvy modern meeting venues offer flawlessly equipped lodgings and gathering spaces that reflect the character of their surroundings, ensuring that attendees get a feel for the uniqueness of the locale even without leaving the property. Then planners only have the event program to worry about.
Hyatt Regency St. Louis at The Arch represents a prime example of this phenomenon. Located adjacent to the city's Gateway Arch, the sparkling ribbon of steel rising 630 feet above the mighty Mississippi, the hotel recently underwent an $11 million renovation inspired by the reimagined grounds of this iconic landmark.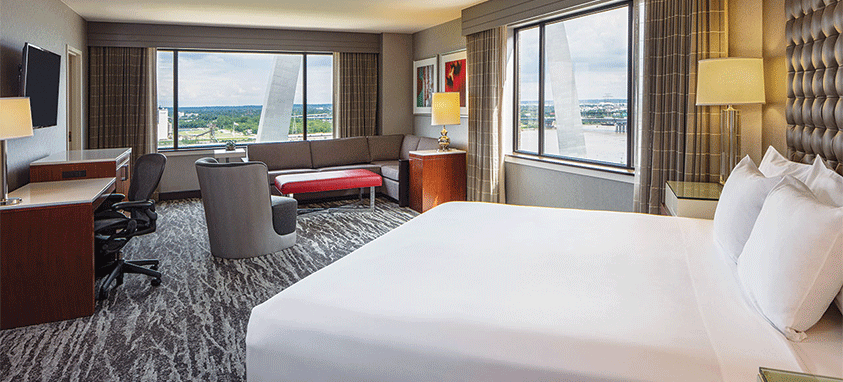 "As downtown St. Louis and the updated Gateway Arch grounds continue to transform into a premier travel destination, the hotel provides the newest and most modern accommodations for meeting attendees," says Jennifer Byrnes, director of sales and marketing. When transforming the lobby, more than 83,000 sq. ft. of meeting space and 910 guest rooms, the hotel didn't miss an opportunity to showcase St. Louis' premier attraction. The result is a one-of-a-kind meeting venue guaranteed to astonish and inspire.
Gateway Terrace, an open-air, 18th-floor event space featuring panoramic views of the arch, is a popular choice for receptions and breakout sessions. But attendees can do more than simply gaze at the man-made wonder occupying the hotel's front yard. Meeting groups can explore 6 miles of trails winding through the grounds or take part in a team-building exercise beneath the curve of a monument dedicated to the adventurers who pushed into the unknown in the name of discovery.
Omni Louisville Hotel debuted in March with 612 guest rooms and more than 70,000 sq. ft. of flexible event space. From the intersecting towers representing the city's past, present and future to decor that features shades of copper and amber (a nod to the rich, warm tones of Kentucky's signature spirit), a sense of place pervades this newly constructed hotel.
Local flair figures prominently in amenities conceived to appeal to modern tastes. At the 20,000-square-foot onsite food hall, Falls City Market, meeting attendees will find Louisville's own Heine Brothers Coffee, a taco truck, sushi, barbecue, pizza, a wine shop and a bakery. Standout hotel features include a bourbon tasting room, a bowling alley that doubles as a speakeasy and a rooftop pool and bar.
The hotel's approach to meeting logistics is just as detail-oriented. Planners will love the ease of OmniLink, an innovative, customizable tool that delivers agendas, videos, maps and more directly to attendees' smartphones and tablets.
Together, the Omni and the expanded Kentucky International Convention Center, set to reopen this summer, boost Louisville's ability to compete for larger-scale regional and national conventions. "Louisville simply didn't have enough downtown hotel rooms compared to cities of similar size," says Scott Stuckey, the Omni's general manager. "It was difficult for the city to package conference proposals for 1,000 room nights. We can now easily surpass that threshold."
A Texas Twosome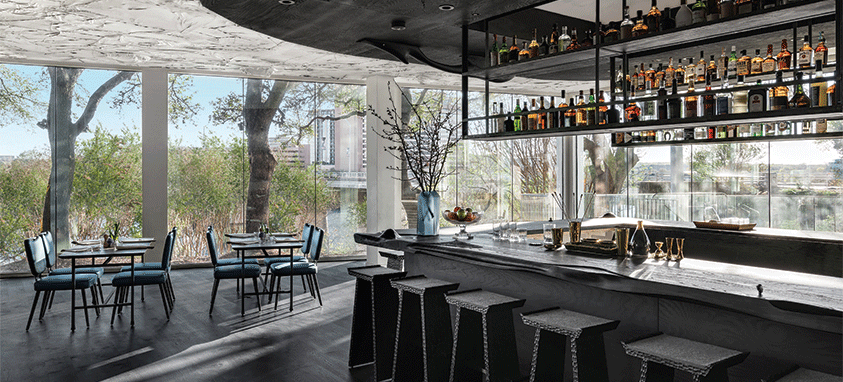 Spring hotel openings have brought exciting new options to market in two of the Lone Star State's most vibrant cities.
In the Texas capital, The Line Austin is fully fluent in the quirky-hip, tech-savvy vibe the city cultivates, and is one place where both the business and artistic communities will feel at home. "We have transformed our space to support the creative community, bridging the gap between the downtown business crowd and the artists that make our city great," says James Schelnick, director of events. "From our artist residency programs to our pioneering food and beverage experiences rooted in Austin's community-focused personality, meetings at The Line Austin become an inclusive journey."
All 428 guest rooms and 20,000 sq. ft. of event space invite the outdoors inside by way of floor-to-ceiling windows. "With the reimaging of our 6,000-square-foot Onyx Ballroom and the addition of our 3,300-square-foot Topaz Ballroom, Lady Bird Lake becomes the backdrop to your meeting," Schelnick says.
The views also serve as reminder to spend time in Austin's most-loved green spaces, live music venues, and retail and dining districts, such as Zilker Park, Paramount Theatre and South Congress Street, which are all easily accessible from the hotel.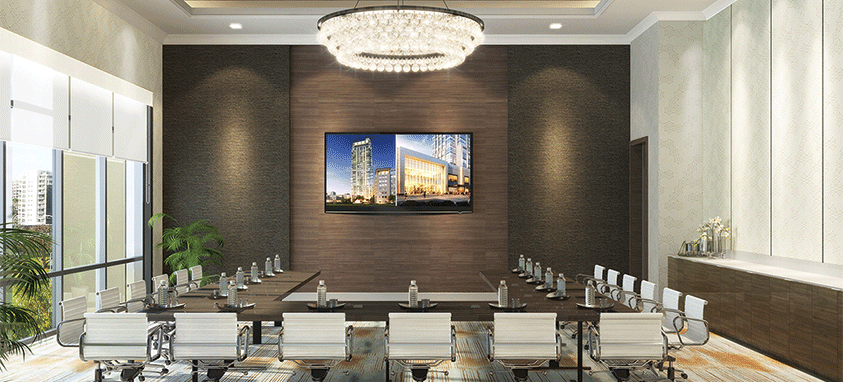 In Houston, unrivaled luxury has taken root in one of the nation's largest, most diverse cities in the form of The Post Oak Hotel at Uptown Houston, a 38-story, mixed-use high-rise containing 250 lavish guest rooms, an adjacent 16,000-square-foot ballroom, boutique office space and more. Custom light fixtures, extravagant artwork, soothing water fountains, majestic oak trees and numerous outdoor patio spaces create the feeling of an opulent urban oasis.
"Recognizing that the affluent traveler is looking for a unique and memorable experience curated especially to their tastes, we apply the same philosophy to our group guests," says Nicki Keenan, senior vice president of sales for Landry's, which owns the property. "Through understanding needs and customizing our offerings, we pamper our groups the same as we do for our individual travelers."
The Post Oak's exclusive amenities include Texas' first Mastro's Steakhouse, the world's first two-story Rolls-Royce showroom and, because Landry's CEO Tilman Fertitta also owns the NBA's Houston Rockets, access to the elite world of professional athletics. "For an offsite event, we have the ability to customize an exciting night with the Rockets—offering your group of 10 to 1,000 an entertaining and unique opportunity to build team camaraderie," Keenan says.
Upending Expectations
Say "airport hotel" to a frequent traveler, and the image that comes to mind is likely of anonymous, utilitarian lodgings convenient only to the departures level. Or at least that was the case until Westdrift Manhattan Beach opened earlier this year.
The first Autograph Collection property in Los Angeles, Westdrift sits just 4 miles from Los Angeles International Airport (LAX), in the heart of a sophisticated beach town. Named for the westerly winds that sweep sugary sand over the Manhattan Beach boardwalk, the hotel's flowing floor plan, sun-washed palette, repurposed driftwood, modern lines, natural textures and pops of navy blue conjure an "endless summer meets Eastern Seaboard" aesthetic.
The 26-acre complex encompasses 35,000 sq. ft. of indoor-outdoor event spaces, ranging in style from traditional to industrial chic. Standout venue Shoreacre provides 8,600 sq. ft. of garden-level event space. Groups of any size can enjoy creative breakout options, such as Boardwalk Eats, which features nostalgic boardwalk-inspired treats. Or play a quick nine holes at the golf course, and sip creative cocktails at signature restaurant Jute.
Providing an innovative touch to The Strip in Las Vegas is Park MGM, with its nontraditional spaces, an outdoor terrace and flexible design. Occupying the former spot of Monte Carlo, Park MGM also will offer Stay Well rooms and meetings that boost health and wellness. This year, Phase 1 of a new, 77,000-square-foot conference space was also unveiled.
In Washington, D.C., city of gleaming monuments and renowned museums, most top-tier hotels favor a traditional atmosphere. InterContinental Washington D.C.-The Wharf, which opened in October with 278 luxury guest rooms, represents a significant departure from that norm. As the capital's first and only waterfront luxury hotel, the property presents an opportunity to show travelers a whole new side of a well-known destination.
The hotel's design pays stylish homage to the Potomac River's industrial heritage. Clad in glass on two sides, an open-concept lobby contains a restaurant with a retractable glass outer wall that opens to the sidewalk, removing barriers between diners and the waterfront.
Located in the brand-new, $2.5 billion mixed-use neighborhood also called The Wharf, the hotel acts as attendees' gateway to more than 20 new restaurants, a concert hall, shopping, water sports and more. Within the hotel itself, 11 function spaces spanning 17,000 sq. ft. boast floor-to-ceiling river views.
Creative Partners Inject Personality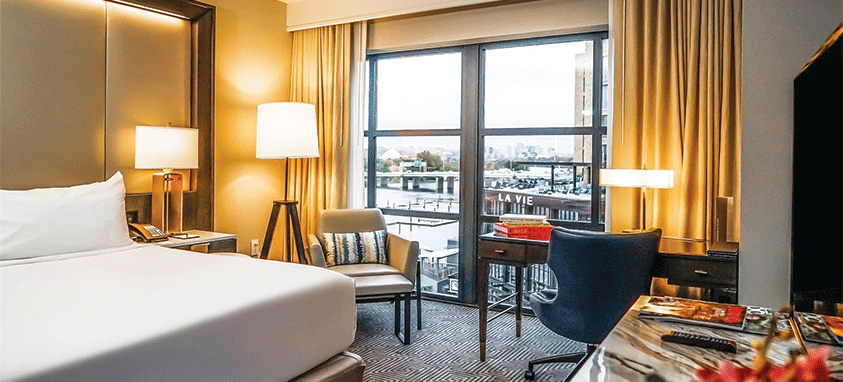 Hotel developers spend multiple years—and many millions of dollars—guiding new properties through the pipeline. Given the investment of time and money, the bar for success is high. It is not enough simply to open a hotel. The property must generate buzz, establish a signature vibe and capture the imagination. One way to access a fresh, dynamic inspiration is by inviting creative professionals, such as architects, artists, chefs and designers, to lend their expertise to the project.
Elemental water paintings by Sausalito-based photorealist Eric Zener adorn common areas and guest rooms at Westdrift Manhattan Beach, helping the hotel to evoke a sense of place. Zener has garnered international acclaim for his work, which explores humans' relationship with nature by referencing themes such as renewal, transformation and nostalgia.
In a culinary coup, InterContinental Washington D.C.-The Wharf hired executive chef Kwame Onwuachi to helm its signature restaurant, Kith and Kin. Having worked in acclaimed New York restaurants Eleven Madison Park and Per Se, and competed on Bravo's Top Chef, Onwuachi now brings Afro-Caribbean cuisine to the nation's capital. The menu bursts with authentic, stand-out dishes, including goat roti, jerk chicken and gumbo.
Architect Michael Hsu and designer Sean Knibb brought to life the vision of The Line Austin as an encapsulation of the contrast between the city's downtown energy and the natural beauty of Lady Bird Lake. Knibb, leader of prominent Los Angeles firm Knibb Design Corp., creates interiors, landscapes and architecture that challenge existing notions of indoor and outdoor space. Hsu employs simple design palettes and unadorned natural materials to achieve unexpected results. Examples of his work blanket Austin so thoroughly—South Congress Hotel and Hotel Ella being just two examples—that the city practically serves as his portfolio. Together, the two remade The Line Austin in the image of the central Texas landscape.
Courtney Peter is an award-winning writer who has covered travel, food, history and preservation.